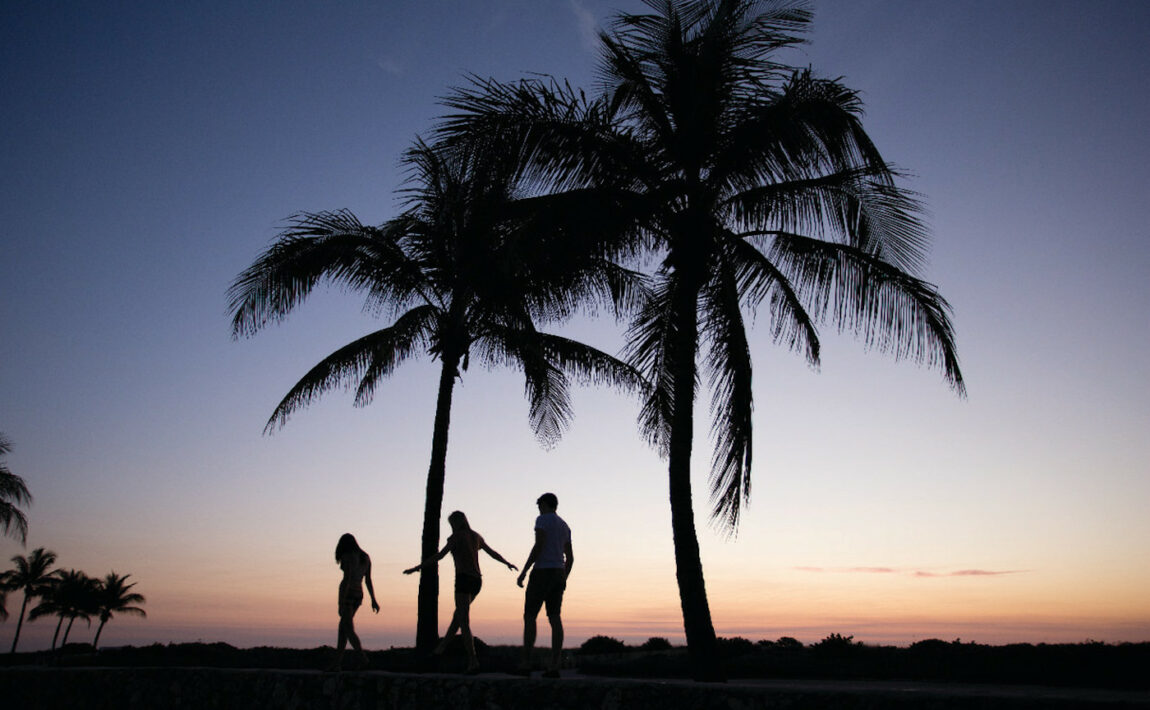 Ahhh Miami – where beautiful beaches meet world-famous nightlife. You've seen it on postcards, you've seen it in the movies and obvs you've always dreamed of visiting. 
Miami is full to the brim of Insta-friendly spots and we're all guilty of loving a good 'gramming sesh. If you want your feed looking EXTRA spicyyyy, then we're about to spill the tea on 11 of the most Instagrammable places in Miami… 
11. Ocean Drive
First up! Cruising down Ocean Drive surrounded by dreamy architecture dating back to the 20s. Need we say more? 
View this post on Instagram
10. Wynwood neighbourhood
Because, Wynwood. 
It's no surprise it's a world-class art hub with walls boasting a vast array of incredible colour-popping artwork. This neighbourhood in Miami is bound to be any art lover's paradise (and perfecto for the 'gram). 
View this post on Instagram
9. South Beach (or SoBe, if you're kwl)
IOHO, one of the best spots for all you beach bums and obv one of the most Instagrammable places in the whole of Miami. The iconic stretch of coastline coupled with the whole host of bars is a vibe. Not to mention the opportunity to people watch…
Image source:Unsplash: Mark
8. Miami Beach lifeguard towers
House goals. Jokes… but they are pretty cute for lifeguard huts, right?
Image source:Unsplash: Luc Bélanger
7. Little Havana, Miami
A visit to this Cuban neighbourhood is not to be missed. Full of character and oh… the food. Believe us, the food is next level. There's also a bunch of these colourful lil Rooster sculptures dotted around the neighbourhood. So don't forget to look out for them.
View this post on Instagram
6. Dreamer, Miami
Dreamer, the place where no matter what you order, it's going to look trendy AF and if you pop that VSCO filter on it, your 'gram will be trending too. 
View this post on Instagram
5. Big Pink
It's all in the name to be honest. But the place where everything is PINK. Apart from the food, thankfully. Dress code? You got it. Strictly pink. 
View this post on Instagram
4. Sugar Rooftop Bar
If you find yourself in the cool neighbourhood of Brickell, you need to hit the rooftop bar at Sugar. You'll be chilling among the plants with a cocktail in hand – with the very best views of Miami skyline. Pretty ideal, if you ask us.  
View this post on Instagram
3. Downtown Miami
Great for an epic skyline snap. But more importantly, hidden between the high-rise buildings awaits a true American shopping experience like no other. Better, stick around and there might even be a basketball game on at the famous American Airline Arena. A day that will give your followers FOMO fo' sho'. 
View this post on Instagram
2. The palm trees
Yep. Basic, we know. BUT they are the most iconic prop for the 'gram. 
View this post on Instagram
1. Venetian Pool
A historic American swimming pool, complete with waterfall and tropical foliage aplenty makes for an idyllic spot when the sun is shining (hint: which is always). Take a dip, sip your favourite beverage and film it all on your IG stories, otherwise it didn't happen. 
View this post on Instagram
There's no denying that the whole of Miami is Instagram-heaven and that it looks pretty damn dreamy any time of year. But remember to look up from your phone once in a while too, yeah?