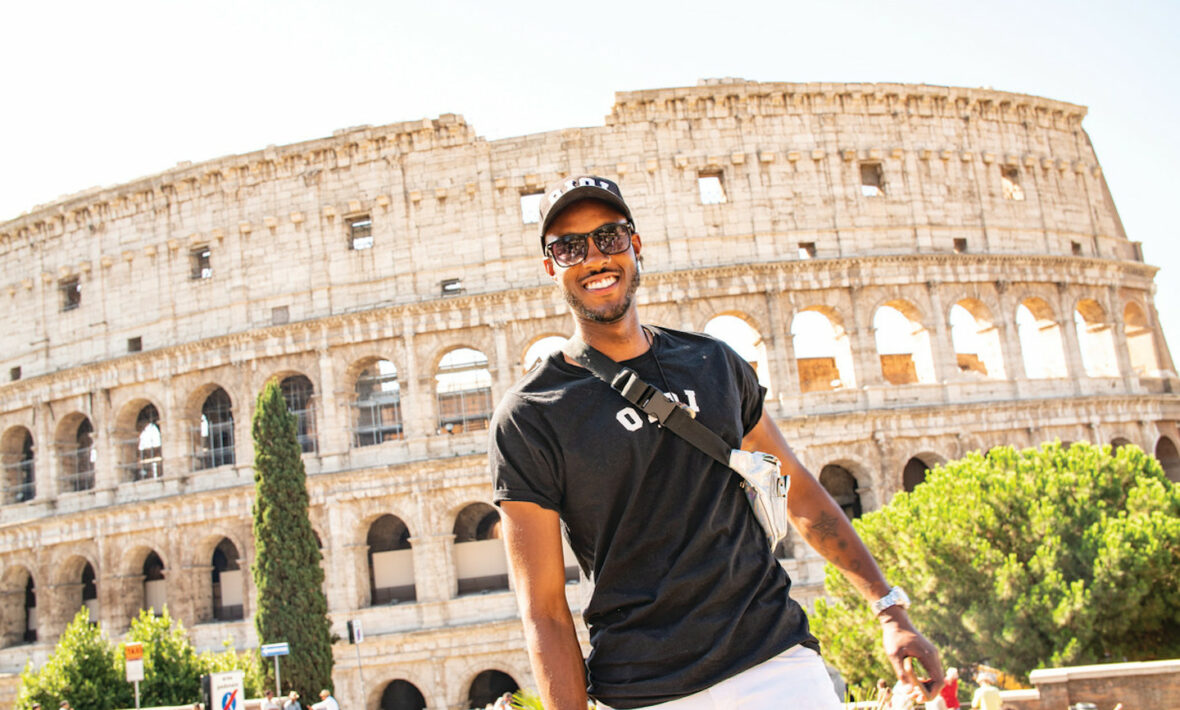 Looking for love or just want to connect with more people on your next trip away? Stefan-Pierre (the self-confessed Gok Wan of dating) can help. Also known as 'the most-swiped-right man on Tinder', Stefan is basically the expert on navigating the dating scene. 
Travelling on our new Contiki Barcelona to Rome Train Trip via some of the world's most romantic spots – from Rome to Cinque Terre – he also picked up a few more tips for creating lasting relationships and friendships, if you prefer to take things slower. 
Here, he shares his advice for getting your dating profile noticed, being true to yourself and connecting with others while you travel…
1. Stay open-minded
Travelling with Contiki, it's super easy to meet people because your days are jam-packed and you get to know everyone so quickly. From the onset you'll probably know who you get on with and who you're attracted to. But there's no need to have a game plan or pressure yourself. If you've got that chemistry with someone on the trip, then just settle in for that! Hint: it's often the ones you have loads in common. 
If that doesn't work out for you, then you could try dating apps like Tinder. You can always meet up with other people in the evening for dinner or drinks. 
2. Start swiping at peak times
10.30pm is the peak time for online dating because that's the time when everyone is on their phone winding down. Everyone's cooled down from the sun and a lot of us are lying in bed trying to plan the next day. Sunday's also a busy time as everyone's making plans for the week ahead.
3. Get ahead
If you want to start connecting and making plans before you travel, use Tinder's pin option. You can drop your pin in your holiday destination a few days before maybe. That way you can start swiping and you're more likely to match someone before you get there. 
4. Update your bio
Make it clear you're only there for a while by saying that you're travelling in your bio. Keep it short and simple – you don't want to write a whole paragraph about your pet dog! Struggling? Put a little joke in there, that often works well. 
https://www.instagram.com/p/B1T5cyqgTM4/
5. Find an opening line that works for you
Whether in-person or on dating apps, your opener style really depends on what type of person you are! But here are some fail-safe approaches:
'Do you want to know a fact / joke?' This has happened to me and I've tried it a few times. It works really well because people can't resist saying, 'yeah, go on then!'

If your potential match has a load of pictures related to their hobbies, ask them about it. So, if they have a skiing photo and you're into skiing too, mention that you love it and ask them where they go.

If in doubt, go with a compliment. One of my favourites is: 'Oh my gosh, you're far too good to be on this app! What are you doing on here?' It's also an open, easy question that's likely to get a response.
6. Try a mix of romantic and active date ideas
Sure, some places are just naturally romantic, like Venice, Paris, Sardinia and the Amalfi Coast. They're amazing date settings with wine, amazing food and romantic music, which always seems to be playing. 
But I always recommend trying something different together too. I went to Marbella and tried a water sports date. Something like that gets your adrenaline going, you let yourself go and you don't worry about what you're saying next! Sounds simple, but you're also more likely to get along with someone who has the same interests as you than just meeting in a club.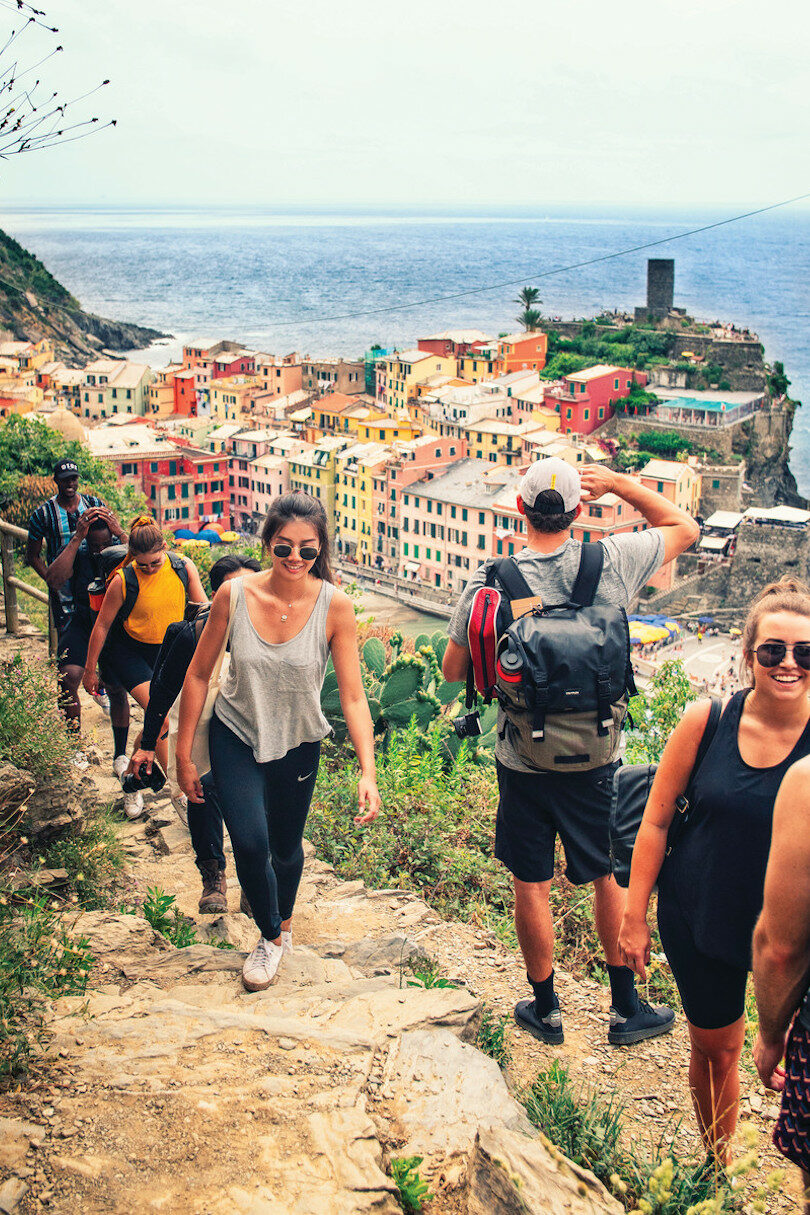 7. Stay safe with a video call or group hang
If you're using an app, make sure you Facetime or video call the person before meeting up. This is safer than having a cold meeting. Plus, you'll get that natural chemistry you can't get from a message. 
Also, if you're with a group, tell them where you're going and who you're meeting. You could also use WhatsApp's location service and send your bestie your location every hour or so to keep them in the loop. 
If your date's really cool, you could always hang out all together – think team volleyball on the beach or karaoke. I met one of my girlfriends in a group. It's a great way to get to know someone without all the pressure. 
8. Embrace friendships
Newly single after a break up? Not sure what you want? Don't force anything. If you have that natural chemistry with someone on a trip, you're pretty much going to be their best friend by the end anyway, so there's no pressure to make it romantic, it will just happen naturally. 
And it's not all about dating. On Contiki trips, there's such a variety of people (single and partnered up) and you're pretty much guaranteed to build great friendships. 
9. Just be yourself
Both offline and online, it's so important to be yourself. When using apps, you can use your profile pic to express yourself. You have 0.5 seconds to catch someone's eye (it sounds blunt but it's true!), so choose a good, natural pic of yourself in portrait. Avoid using mums, brothers, pets in your picture because then it becomes a game of Where's Wally?
Remember to show off your true self, your hobbies, your passions. Keeping it real, really is the best way.
https://www.instagram.com/p/BnEqA4YAKPn/