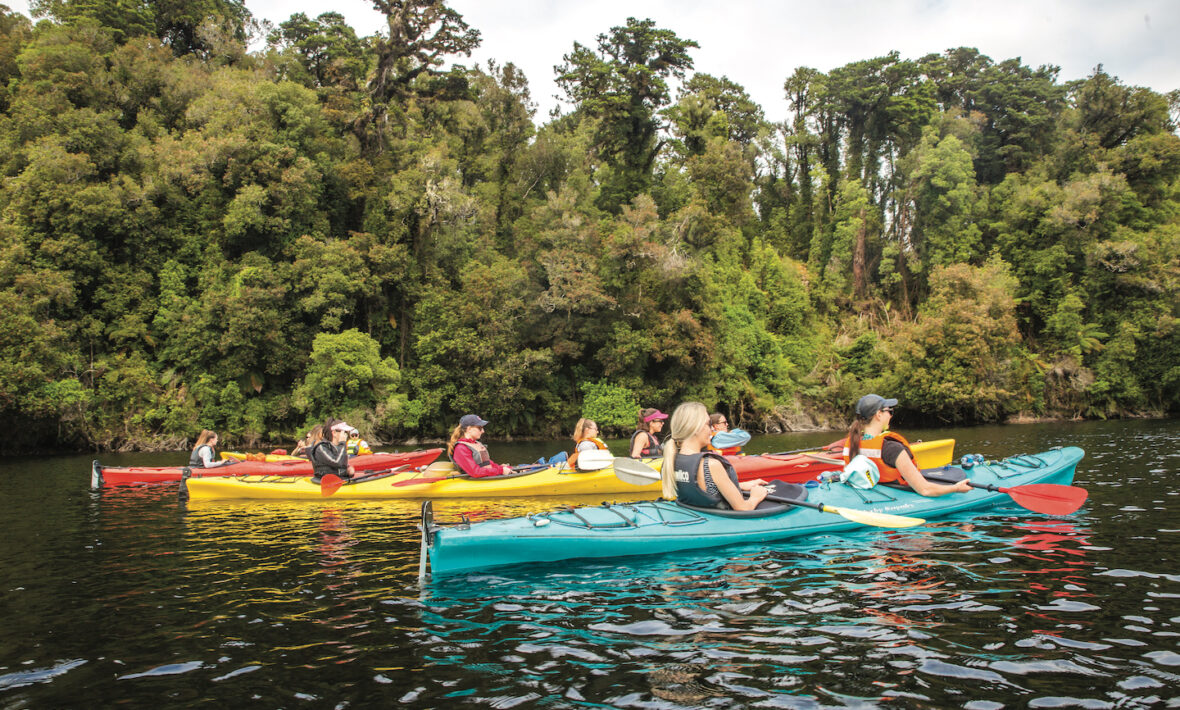 While New Zealand's North Island claims the culture crown, the South Island is all about one thing – the landscapes. Boasting snow-capped mountains, shimmering lakes and impressive glaciers, the south offers everything from wildlife to wineries, not to mention this is the place to go if you want to catch a glimpse of the enchanting Southern Lights. Want to come prepped with the can't-miss spots? Here's where to head on New Zealand's beautiful South Island…
5. Blue Lake
A seemingly insignificant name for an entirely significant lake. What makes it so special? Oh, only the fact that that Blue Lake is the clearest body of fresh water known to man. Visibility in the lake is up to 80 metres, meaning it is considered almost as optically clear as distilled water. Part of the Nelson Lakes National Park conservation area, it's not exactly a quick trip to get here (in fact it's a two-day hike), but if you do make it you're rewarded with absolute serenity. Blue Lake is also a sacred spot for local Māori so swimming is prohibited, although given the average temperature is a glacial 5-8 degrees, you're not likely to be tempted.
4. Lake Tekapo
You'll be stunned when you first clap eyes on Lake Tekapo. It's that beautiful. The deep, milky turquoise colour is a result of fine rock flour (ground by glaciers no less) sitting just below the surface of the water. But the real appeal of the lake is what sits behind it – the dramatic beauty of the snow-capped Southern Alps. How can it get any better? Lake Tekapo is also part of a UNESCO Dark Sky Reserve, making it a prime location for star gazing.
Image source:Jason Zhao / Unsplash
3. Franz Joseph Glacier
Ever hiked on a glacier before? No, it's not your everyday activity… unless you're in New Zealand, that is. One of the South Island's crowning glory's, this being NZ there are obviously multiple ways to experience the glacier – you can hike it, take a heli ride over it, or explore the surrounding rainforests and nearby glacier-fed Lake Mapourika on a kayaking adventure that will afford you THE BEST panoramic views. Franz Josef town itself is also super cute, with hot pools to warm up in after a long day of glacier exploring.
2. Fiordland National Park
Love hiking? Fjordland National Park in Milford Sound is basically a walking and wandering wonderland. With spectacular fiords, waterfalls and snowy peaks, everywhere you look will make you gasp. The ancient rainforest and granite peaks looks the same now as they thousaaaands of years ago.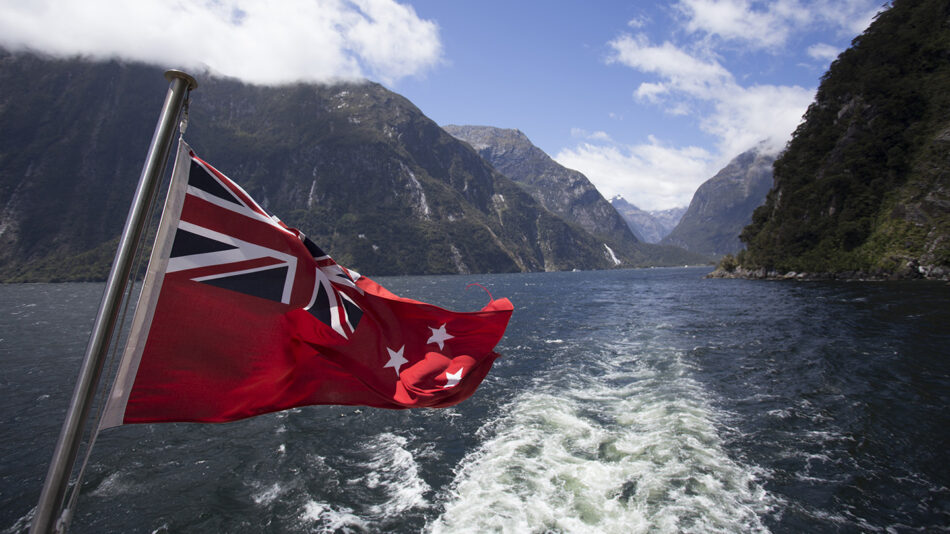 Image source:Contiki
1. The Catlins
An often overlooked area of New Zealand, come here and you'll wonder why this isn't a major hot spot on the South Island trail. All rugged coastlines, wild beaches, rolling green hills and hidden waterfalls, the Catlins is also a key wildlife spotting area – sea lions, penguins and dolphins all play off shore. It's biggest calling card however, is its location – far, far south, in fact one of the most southern places you can go on the mainland, far away from light pollution and about as close to the South Pole as you can get before going seriously off grid.
The benefit of this? You're in prime Aurora Australis territory, or in less technical terms, the Southern Lights. If you've ever dreamed of seeing the sky lit up in green and pink hues, you might just be in luck. Plan to come in winter between March to September, when the odds are in your favour.