When packing for a 2-week holiday, most of us find the thought of leaving our large cases at home and sticking to hand luggage intimidating. As a consistent over-packer myself (I once took 5 bags for 2 nights, because a gal's gotta have options) I was sceptical to say the least, but it IS possible, and you can do it without sacrificing your essential holiday items.
The benefits:
Saves money – with airlines worldwide charging extra for checked baggage, the reward here is clear. Don't check a bag, don't pay the fees. This will keep extra money in your pocket to use on your travels, increasing your overall budget.
Saves time – you'll breeze through the airport past all those who are waiting for their bags to be offloaded. Not only does this have the obvious benefit of giving you more time in your destination, you'll also beat the crowds to the transport options, dodging long lines.
Increases safety – you'll avoid the risk of your bags going missing, getting stolen or delivered to the wrong destination. This is also good for when you are in transit, as you'll have less bags to concern yourself with and items to keep track of when you're lugging your bags through the airport, on public transport, and to your hotel.
Increases mobility – if your trip itinerary has you on the move you'll find one piece of luggage much easier to cart between locations.
So, how do you achieve this packing milestone?
It's all in the bag
Finding the perfect bag is a lifesaver in the packing game. This comes down to doing your research. Airlines have strict regulations, and they will scrutinise your bag based on its size and weight, and whilst some will allow one carry-on piece and one small personal item, others will only allow one bag in total. Top tip: if they ask you to test your bag's size in one of their size cages, pop your bag in upside down. Chances are the bottom of your bag is bigger than the top and this will create a funnel effect, faking the fit. Hard cases are popular, but I encourage you to swap out for a fabric alternative. Not only do fabric bags have more give (allowing you to squeeze into every little bit of dead space), they are also more likely to squish into tight overhead lockers or measurement cages.
So, what should you look for? You want a no fuss bag with pockets. Although cool extra features may be tempting, the more 'things' your bag has, the less actual space it has. Pockets are great for organisation and splitting up your belongings logically which will save you digging around for frequently needed items. When choosing your bag think about your location. While rolling bags are great on smooth surfaces, you'll likely regret your choice when you meet cobblestones in destinations such as Europe, and might prefer to opt for a backpack.
Invest in a capsule wardrobe
Pack a small number of pieces that all go together. Versatility is key here, you want options that can transition from day to night, that all match, and will work with the weather. Bring some washing powder and a plug to turn your accommodation into a mini laundromat and remember the rule of three, if you have three of each item this gives you the option to wear one, wash one and dry one. You'll also need a light weight pair of pyjamas, an outfit that will cover you for any nicer occasions and destination appropriate items such as swimwear. Stick to lightweight fabrics and easy to roll, no fuss pieces. Don't overdo it with shoes, you'll only need 3 pairs max – one pair for walking, one pair for going out and one pair of flip flops/thongs, slides or sandals (depending on your location). If you feel like you can't live without accessories, either bling up and wear them all, or try storing them in a small tackle box which will compactly store them whilst stopping tangles and damage.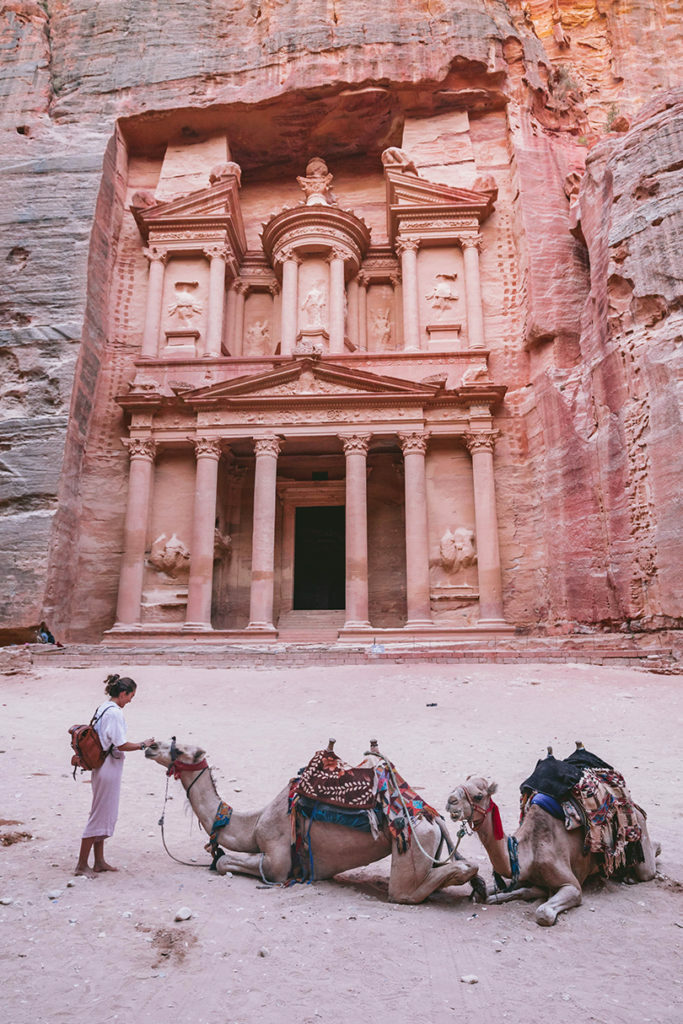 Fitting everything in
Start by leaving your bulkiest and heaviest items out, use yourself as a pack mule and wear them to save space and weight. Next, you'll want to maximise your air space – the age-old tip of stuffing your shoes and pockets with smaller clothing such as socks and underwear. From here you can begin the official packing. Add the remaining heavy, bulky items in first as you'll want these at the bottom of the bag, fill any empty gaps they've left and create layers of clothing with your lightest pieces and toiletries on top. There is always a heated debate between rolling or folding your clothes. Personally, I'm strongly on the roll side. It may take a little extra time, but it will make your clothes compact and reduce the amount of creasing that occurs to your items.
Top tip: for any items that do get a little creased in transit, try hanging them up in the bathroom while you shower; the steam will help drop out the creases. You can also invest in packing cubes or zip lock bags which are perfect for storing dirty washing and sorting your items, and are lighter than compression bags.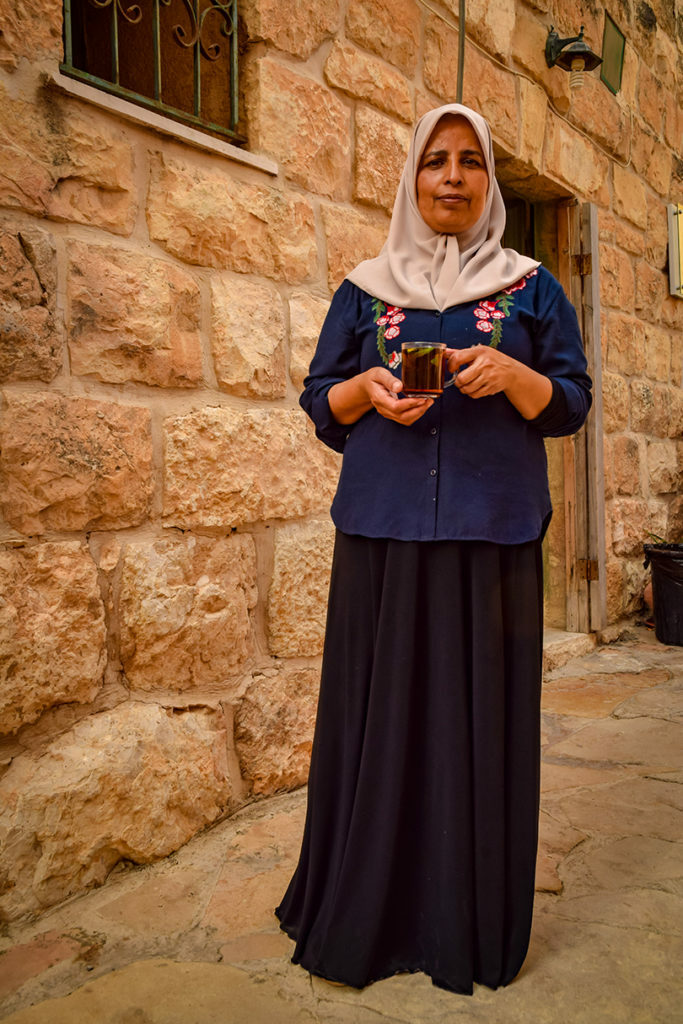 Know your liquids
Flights limit the amount of liquids you can carry on board with you, and the general rule of thumb is less than 100ml. Try to find solid alternatives where you can and decant any 'must have' products into small, travel-friendly containers. You'll want to bring these to the airport in a clear plastic bag to save yourself having to swap them over in security. Keep in mind that liquids will easily add to your weight so if you are worried you'll run out, don't forget you can always buy more on the other side.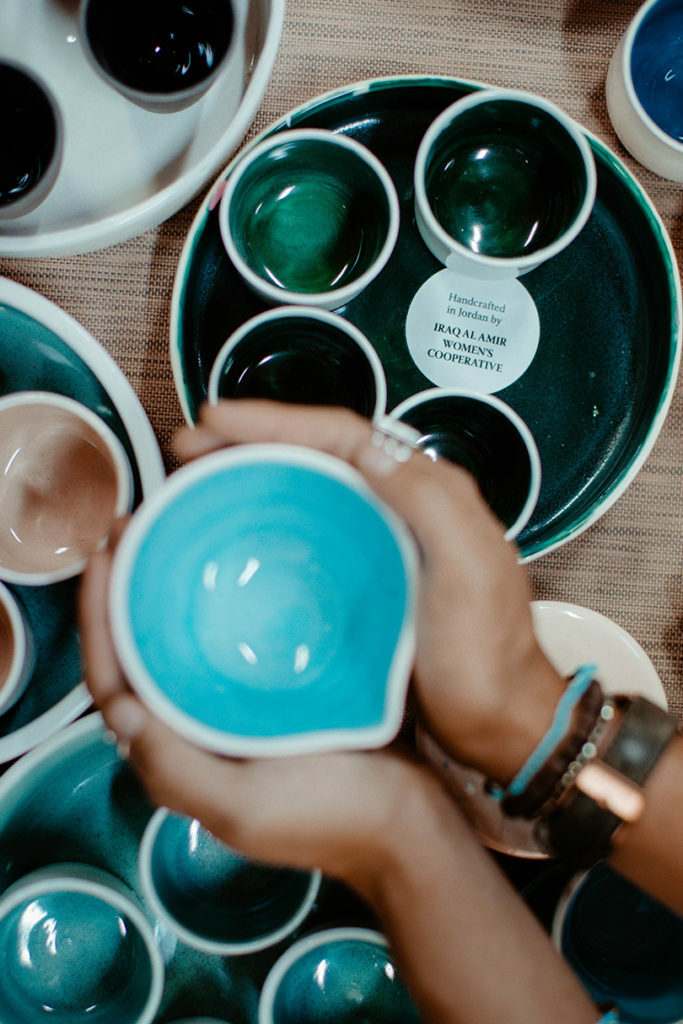 Avoid the unnecessary items
It's easy to fall into the trap of bringing the 'just in case' items, or duplicates for options, but it is this kind of unnecessary packing that will leave you in strife. Make a list or lay out everything you want to take then cull, and cull again. Stick to the necessities and forget bulky accessories, extra clothes or shoes. Also, try cutting down on your electronics. Not only are they heavy, but they take up a lot of space. Try to transfer everything you need onto one device and find short charging cables for a little extra space. To those out there wanting to bring their whole makeup kit (I feel you), you'll have to prioritie as these items will quickly add weight. Select multi-use products that work as all-rounders (travel sized and double ended products are also great here) – for example, a small travel-sized bronzer will work to keep you glowing and can be used for an eyeshadow, and tints will work for both cheeks and lips.
Extras
Don't forget to save space for the extra must have items such as:
Travel documents – you'll need originals and copies.
Adapters – invest in a multi-use adapter to cover you in every destination.
Lock – look for one with flexibility so you can use it for your bag or any sort of storage locker.
Medications – stock up on any medications you may need (prescriptions, pain killers, anti-nausea tablets etc.).
Small day bag – depending on the airline you may be able to carry this separately and use it for extra storage (win!), but if not you'll want to make room to squeeze one in as you don't want to be carrying around your luggage every day.
Headphones – not 100% necessary but they definitely feel like a lifesaver on long journeys.