Paris is making moves to ban influencers from some of its most Instagrammable streets
Share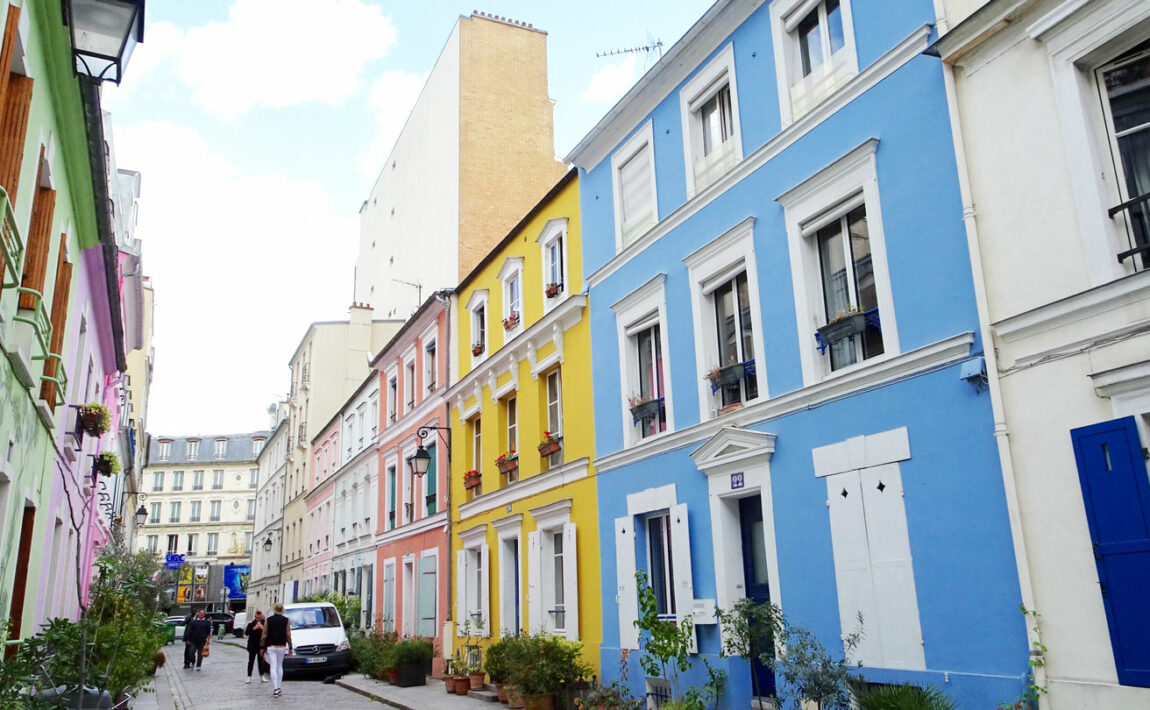 Hardly a week goes by without influencers getting a bad rap in the media. Many will argue that if you don't like something, it's better to scroll on by instead of dragging others down. But what if you can't scroll by because the influencers are outside your front door? This is exactly what has happened to a charming street in Paris and now the residents are looking to ban influencers.
Rue Crémieux is the definition of picture perfect. The charming terraced houses come with weather-worn cobblestones, pastel shades and just the right amount of climbing vines on their facades. They're simply stunning and even your Instagram-hating uncle would want to snap a picture. But sadly for the residents of this little street in Paris' 12th arrondissement, it's become a nightmare. At all hours of the day, people are flocking to the avenue in droves, leaning on their doors and blocking walkways as they strive for the perfect snap. It's put a real strain on the locals and now they're making moves against 'influencers' (although more accurately, tourists) and are petitioning the council to ban them.
https://www.instagram.com/p/B2CpfsmIF48/
The bid asks for the street to be closed to visitors during the busiest 'Instagram' times – early evenings, during 'golden hour' (when the sun is level with your eyes in the morning and afternoon) and on weekends. The locals want gates at each end of the narrow street added so that only residents can have access, a feature that isn't uncommon in other small pedestrianised Parisian streets.
"We sit down to eat and just outside we have people taking photos – rappers who take two hours to film a video right beneath the window, or bachelorette parties who scream for an hour. Frankly, it's exhausting." Rue Crémieux resident, France Info via City Lab.
https://www.instagram.com/p/B2uUiZnH0tv/
It's worth mentioning that the houses were painted grey until 1996 when the locals themselves decided to turn them into brightly coloured homes.
Do they have to paint their houses back in order to be left alone though? One local has already taken matters into their own hands and created a parody account called @clubcremieux that chronicles the antics of photo seekers and other more unique visitors (such as dance crews) to the once quiet street. 
https://www.instagram.com/p/B2hAGZIlteC/
Rue Crémieux isn't the only Insta-worthy site in Paris cracking down on the endless stream of photo takers. Stunning pink Montmartre restaurant, La Maison Rose, is beloved for its facade and quaint location, but it has been reported that the snappers that flock there are taking away from the ambience.
The historical value of the restaurant (fun fact: it was actually there BEFORE Montmartre was built up into a neighbourhood!) can't be denied, Picasso himself frequented the spot, so it's only natural people want to see the lovely building, but soon they may be required to have permits to shoot at the location.