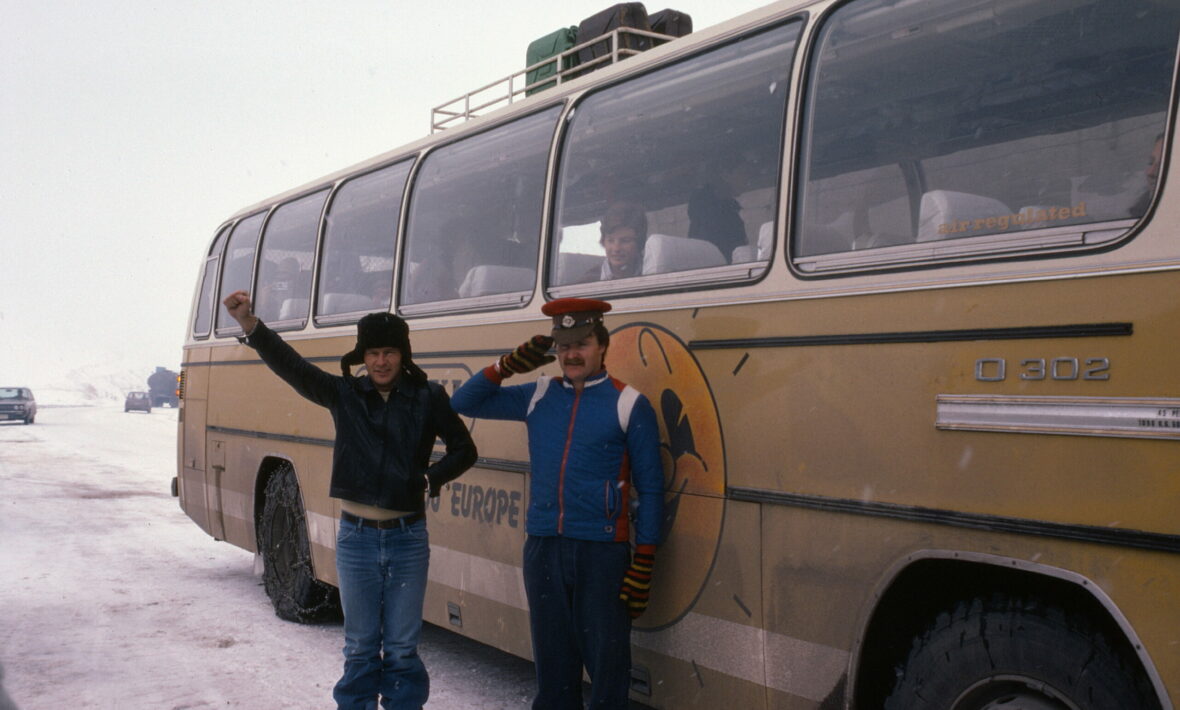 Recently, to celebrate our 60th birthday, we've been diving into 60 years of social travel. From taking a look at what it was like to travel with Contiki in the 80s, to sharing our epic origin story.
But as we were rustling through the archives, laughing at all the moustaches and short shorts, we stumbled across something even more hilarious. Because, just as Contiki has been showing young travellers the world for 60 years, we've also been advertising for 60 years. And that means that there are ads. Retro ads. Gloriously, gloriously, retro ads. Did you know there used to be a CONTIKI JINGLE?! (It's absolutely brilliant and I am currently petitioning to bring it back, stay tuned).
You need to check out these classic ads, but be warned: you might not be able to get that tune out of your head all day.
Introducing…the CONTIKI JINGLE
It's hard to choose our favourite parts about this ad. Of course, there's the tune itself, as gloriously 80s as anything can get. The surging synths, the epic backing vocals, the "CONTIKI HOLIDAAYS" crescendo. It's all just so, so beautiful.
But some other personal highlights are the shots at the beginning (presumably using state of the art editing technology?) of a woman 'turning up for the routine every day'. Poor Jane, sat in her sad floating bubble, dreaming of a better life. But then it's immediately (and brilliantly imo) juxtaposed with a man with a frankly enormous moustache throwing someone in a pool. Is this happening inside Jane's head? Is this what she longs for as she posts faxes from her inexplicably grey office. Brilliant stuff.
As for the line, 'It's never too late, but never too soon.' Well, she's got a point. What a banger tbh.
Oh, wait, there's more
This one doesn't waste any time with grey floating offices. We're right into the action here. Bobsleighing. People skiing over our heads. The Contiki logo aggressively attacking the cameraman every few seconds. And then there's the voiceover at the end, from a guy who definitely doesn't sound like he's under 35, but does sound like every single voiceover from the period. Maybe there was just one guy who did ad voiceovers in the 80s? (If you're still around, get in touch, we've got a new campaign coming out soon.)
All the traveller love
More relaxing start here. Gentle synths and a gondola. And we have some nice quotes from our travellers…wait, these sound familiar. They aren't that different from the reviews we get today to be honest. It's good to see that while our marketing might have changed over time, and that we may have lost the jingle (like I said, I'm petitioning guys, just give it time), that social travel love has stayed pretty much the same after all these years. It melts the heart, really.