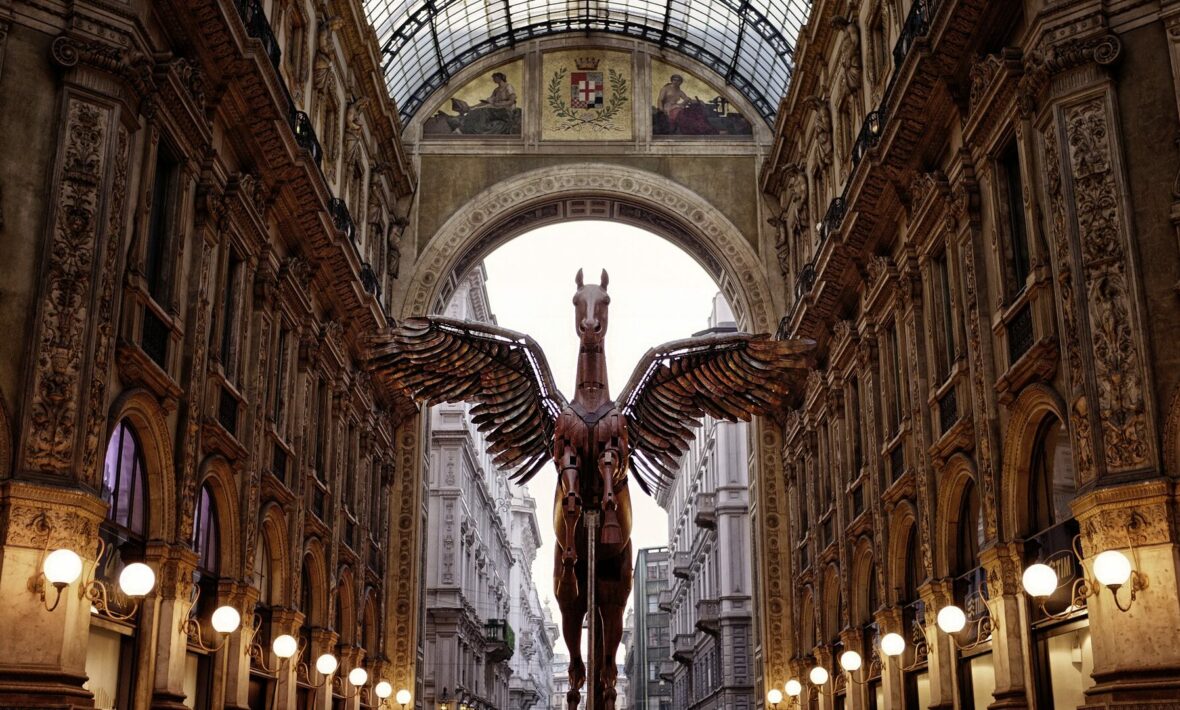 Italy is a triple threat of sights, food, and fashion. The first two you're probably all over, but you might not realize just how many of the world's leading design houses call the land of Dolce Vita home. OK so on a travelling budget high end designer shopping probably isn't the best idea, but we can dream, right? No Italy tour is complete without a little retail therapy, so whether doing damage to the plastic, hunting for some authentic bargains or just dressing up real smart and pretending you have bags of cash (we won't judge), here's how to shop in Italy on any budget…
Milan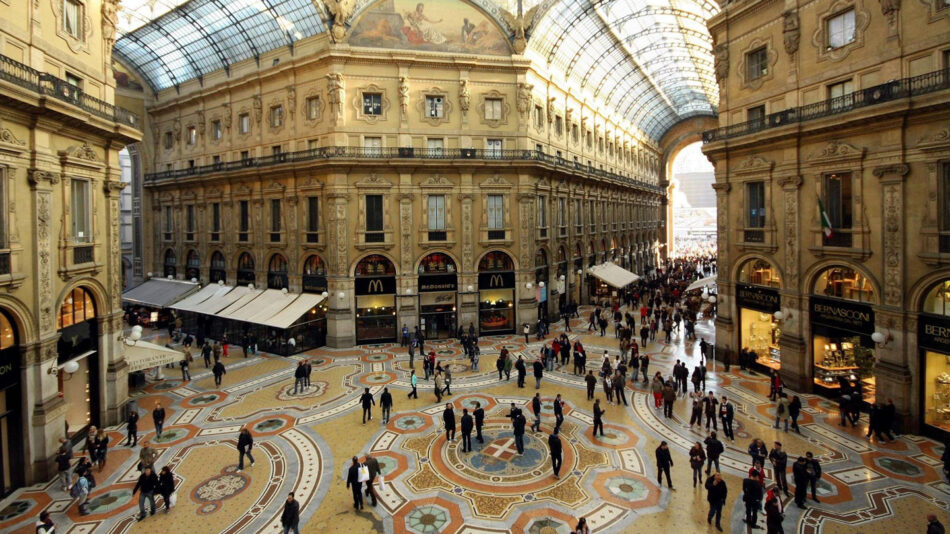 Milan is known for fashion and shopping, seriously- it's home to the world's oldest mall. Whether you're shopping for Milanese designers like Versace, Prada, Armani, D&G and Ermenegildo Zegna, or just getting out for some window shopping, you can't go wrong with these areas:
Quadrilatero d'Or
If you're looking for designers and haute couture, this is your mecca. The four streets- Via Montenapoleone, Via della Spiga, Via Manzoni, and Via Sant'Andrea are lined with designers.
Galleria Vittorio Emanuele
People who recognize themselves as 'serious' shoppers have to stop here. Not only is it a massively beautiful Art Noveau builing, but it's the world's oldest mall (look at you- multitasking history and shopping) filled with designer shops and boutiques. Add this to your list, whether you're a shopaholic or not.
Corso Vittorio Emanuele II
If you want the best bargains, skip the mall and head to the outlets. Some of the best outlet stores to check out are Il Salvagente, Dmagazine Outlet, and Basement (women's clothes only, sorry boys!).
Rome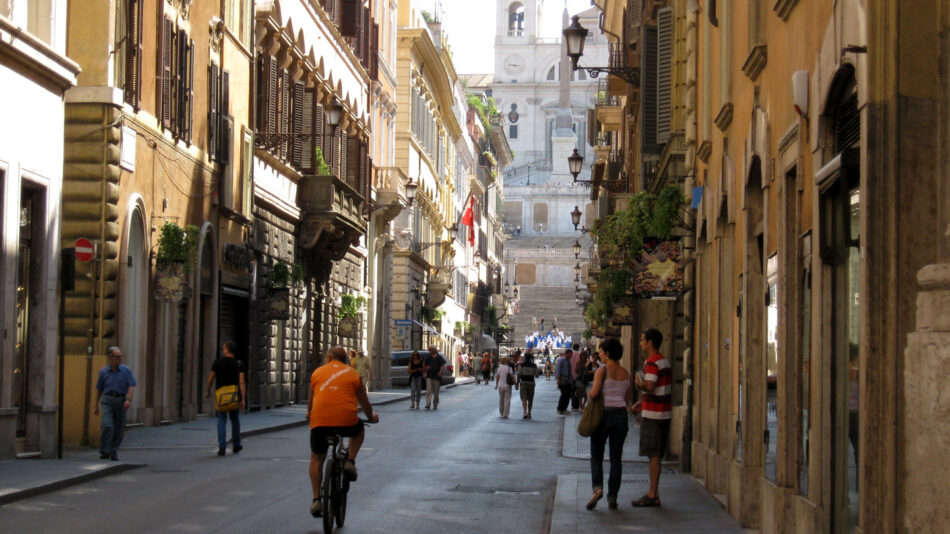 Everyone knows The Eternal City is all about the incredible culture and stop you in your tracks landmarks but the fashion, OMG. Flagship stores like Fendi, Valentino, Bulgari, and Brioni are all available for the shopping elite. Some of our favorite shopping areas include:
Via Condotti
This is the main drag for designers (and the place to go to really feel poor). Hit this street for some of the biggest names in fashion and if you want to go super high fashion, check the boutiques on Via Borgognona, Via Frattina, Via Sistina, and Via Bocca de Leone.
Via del Corso
If you want your regular, run-of-the-mill shopping experience, head to Via del Curso to shop the mile-long street with locals. You'll find fashion brands like Diesel amongst Italian boutiques.
Florence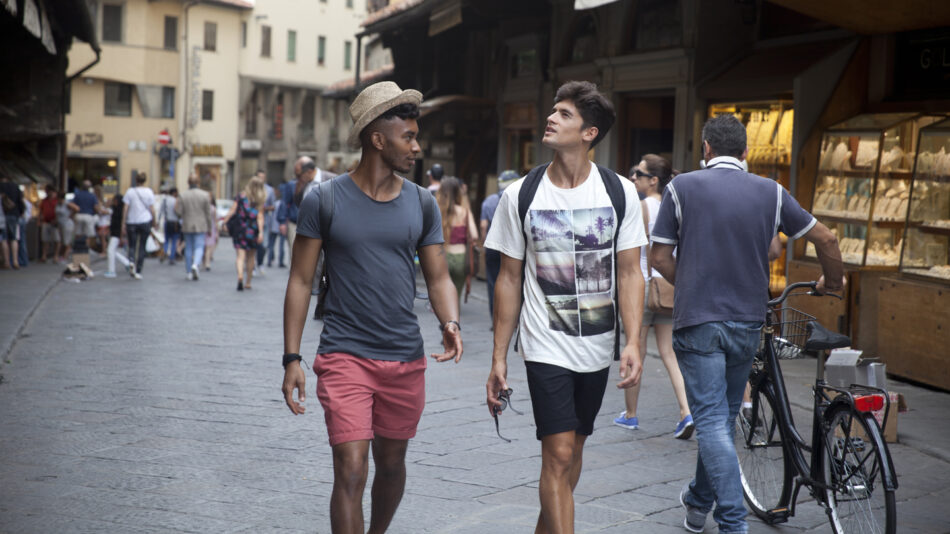 HELLO LEATHER HEAVEN. If you're in Italy, there is no other place you should be buying leather than in Florence. In fact, it might be the best place in all of Europe. While designers like Gucci, Salvatore Ferragamo, Emilio Pucci, and Roberto Cavalli all call Florence home, it's most renowned for the leather goods that you can get at remarkable prices.
Santa Maria Novella district
Prepare to wander Via Tornabuoni, Via della Vigna Nuova, and Via dei Calzaiuoli in the Santa Maria Novella district to get your fix on the top Italian design houses. Stroll through there in the late afternoon or early evening to get the best experience.
Flea Markets
If you want unique goods, delicious food, and boutique-style clothing, you want to go to the flea markets. While these are all over the city, the best ones are Mercato Centrale in San Lorenzo, Mercato Nuovo near the Ponte Vecchio, and Piazza Santa Spirito across the Arno.