Skiing vs snowboarding: which one is easier to learn?
Share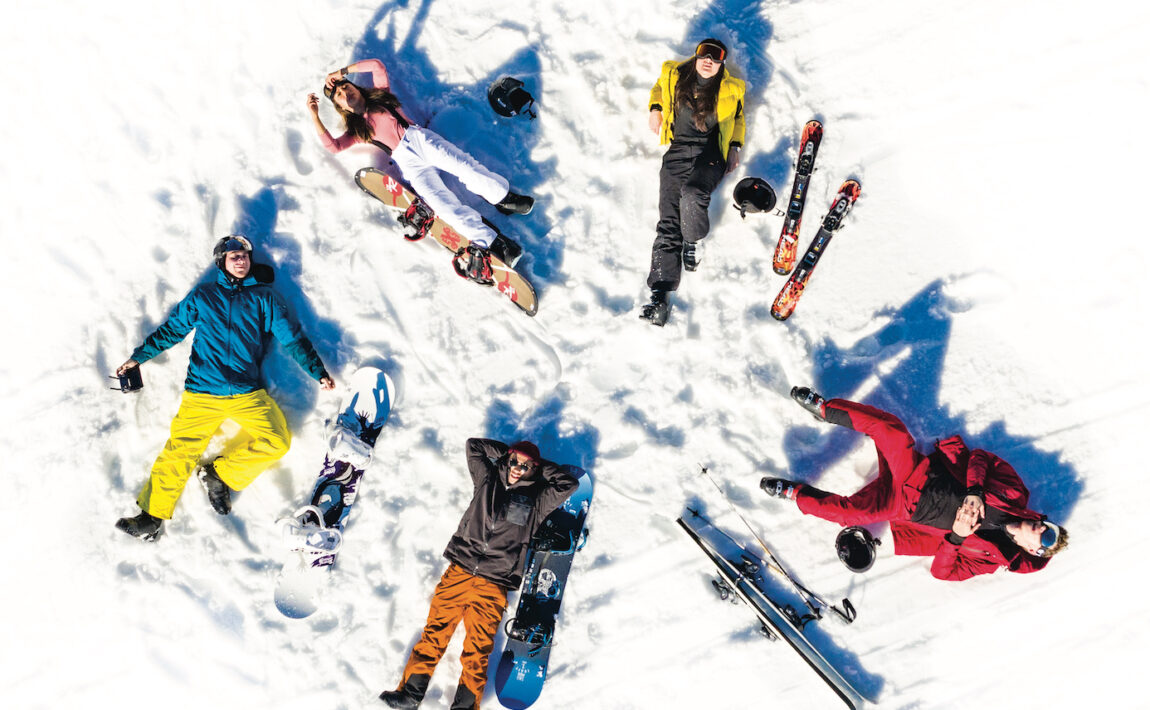 Skiing vs snowboarding. Planks vs trays. Since the latter emerged seemingly out of nowhere in the 60s, the debate has raged on. Which is better? Which is easier to master? Which is less likely to make a novice look like an idiot?
In the red corner you have skiing: elegant, historic, deep-pocketed, associated with posh lodges, lycra and Ned Flanders.
In the blue corner, snowboarding: wilder, snottier, associated with skateboarding culture and (classic) video games. 
So, if you're heading to the snow for the first time and you're not sure which to pick, we can help. We spoke to Contiki's resident ski and snowboard experts for their take on which of these winter sports reigns supreme.
TEAM SKI: Gabriella Chaudri, Contiki Producer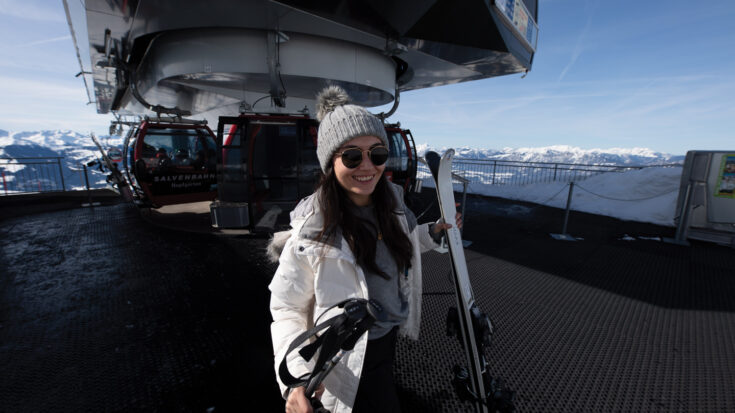 What's your ski background?
I started skiing when I was around five years old, as my family loved a good ski holiday (and I looked pretty cute in a quilted one-piece and helmet)! From there I've pretty much hit the slopes most years with either friends, family and even for work. I'm no Olympic skier but I can find my way to the après no problem!
How easy is skiing to learn?
It can take some patience to be at one with the slopes, but it's much quicker to learn how to ski than to snowboard. Skiing involves a pretty straight stance and you have a really good view of what's around you, compared to the side-on awkward stance you have to adopt on a board.
My main tip would be to try to face 'the fear' and just go with it. As soon as you tense up, it's all down hill (literally). A few bumps and bruises are inevitable, but within a few days you'll be cruising down those green (and maybe even blue) slopes. Compared to snowboarding, it's a breeze.
Is skiing more dangerous than snowboarding?
I'd say it's about the same, but I remember reading that it's easier to injure yourself snowboarding, but easier to seriously injure yourself skiing, as head injuries are more common. Either way, look after yourself out there!
Why is skiing better than snowboarding?
Boarding may look cool, but it's a nightmare to learn, especially if coordination ain't your thing. Also, it's a known fact that it's much easier to pick up boarding once you can ski, but much, much trickier the other way round. Moving with both legs is the way forward guys! There's a reason we have two of them.
TEAM SNOWBOARD: Jimmy Greenslade, Contiki Campaign Manager
What's your snowboarding background?
Before moving to Canada I had no experience, just enjoyed extreme sports like BMX – and I guess there's more of a link between that scene and snowboarding than with skiing. I first learnt to snowboard in Canada (BC, Kelowna) at a great ski-in ski-out resort called Big White Resort in Canada. The season was amazing, long, and filled with plenty of powder dumps. I was lucky.
How easy is snowboarding to learn?
Ok, yes, I'll admit it: snowboarding is harder to learn in the first few days. But once you've got past the initial falls and found your feet, focus on turning on both edges and braking without panicking. Once you've got that, it's much easier to do more tricks and try crazier things than with skiing. I find it so much more rewarding.
If you've only got a couple of days, I'd actually recommend skiing. You can stand up easily, have a better view of what's around you, and its easier to recover without bailing. This means you can spend more time up there. Plus, getting off the top of the chair lifts is a lot more natural.
But if you've got longer? Nothing compares to a board.
In your opinion, why is snowboarding better than skiing?
It depends on who you are and how much time you have. I'd rather go slower, hit a kicker and bust out a trick, carve the powder or hit a tree run. The run can take as long as you like as long as it's super fun!
My friends that ski seem to love booming the slope fast. They're getting back in the chair lift line as quick as they can… that's not me!
Seriously though, skiing is great for complete beginners, but is harder to become an expert than with snowboarding. Plus with skiing, there's less room for tricks and experimentation. It really is a matter of personal preference though and how much time you have to practise.
Is it cheaper to ski or snowboard?
There's literally no difference when it comes to skiing vs snowboarding! Trips cost the same and equipment costs basically the same. Just pick which one is right for you.
The verdict…
There you have it. It seems like the age-old line about skiing vs snowboarding is true. Skiing is easier to learn, harder to master. If you're short on time, pick skiing. If you want to try out tricks sooner, pick snowboarding. Or try both! Let's be honest, both of these exhilarating sports are worth your time.