Slovenia is one of those all or nothing countries – you either know nothing about it and it's not on your radar, or you've discovered its magic and you are head over heels in love.
It flies so far under the radar when it comes to the top European hotspots, but its new 'Green' designation may just be the thing to turn that around in 2017.
In 2016, Slovenia was named the very first Certified Green destination in the world. That's a major accomplishment, and if you're feeling like you missed out on a major news story, we're here to fill you in…
A score your parents would be proud of
Did you know there's a grading system for green destinations? Well, you do now, and if you're wondering what score Slovenia had to bring in to earn the title of the greenest of the green, the answer is an impressive 96%. There are 41 criteria, including air quality, water and waste, wildlife and green businesses.
The capital of all capitals – Ljubljana
When you've got the greenest city in the world, and that city is the biggest city in your country, it definitely puts you at an advantage. Not only was Ljubljana named the European Green Capital in 2016, but it's consistently been one of the top sustainable destinations in the world for years now.
In the last year, its huge no-car zone in the centre of town has been thriving, and its bike borrowing service is popular with both locals and visitors alike. New Ljubljana hotels and hostels have been opened and deemed green accommodations, and if you add in the city's commitments to local foods, beautiful parks and methane city transport, it's obvious why its green scene is thriving.
Although Ljubljana consists of about 13% of the country's population, there are a total of 17 Slovenia Green certified destinations in the entire country.
Prevalence in Natura 2000
You may not have heard about it, but Natura 2000 designates Special areas of Conservation (SACs) to protect the diverse and threatened plant and animal habitats across Europe. These areas, as chosen by the European Union, include over 35% of the country of Slovenia. That means that more than a third of the country has been deemed conservation land, and is being protected and maintained for the benefit of our ecosystem.
Forests for days
Slovenia is the third most forested country in Europe. Logging is kept to a minimum, and you can find an abundance of tree types, including pine, oak, beech and spruce. A general respect for the forests and the accompanying soil and water sources have contributed to the stunning and pristine greenery that covers almost 60% of the country.
Good Water
If you're thinking that Slovenia is chock full of trees, then make some mental room for a whole lot of water as well. It has lots of healthy water springs and some of the highest natural water resources in all of Europe.
Slovenia's water is potable, top quality, and with sources running from all of the lakes and rivers, between the Alps and the Mediterranean Sea, there's a whole lot of wonderful water to be had.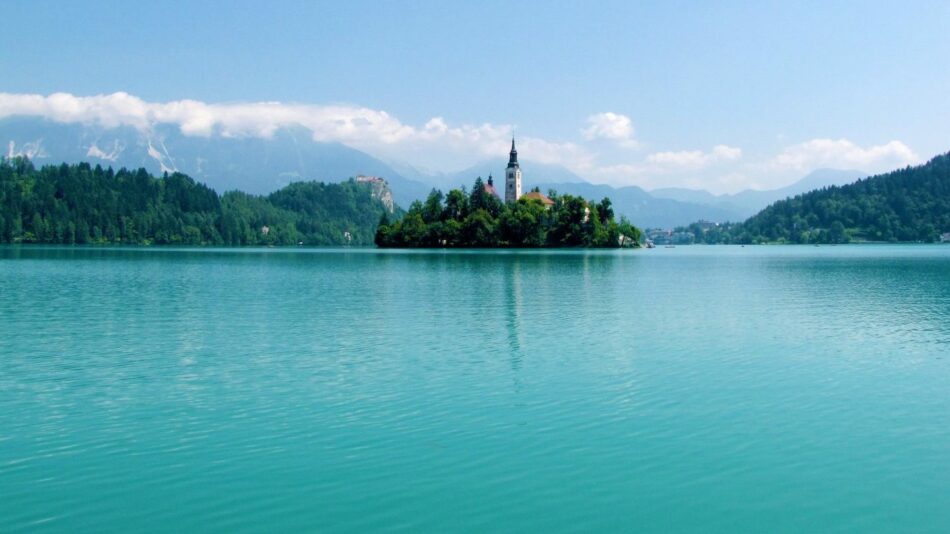 Sustainability and Practicality
Overall, Slovenia has been able to make going green a priority, without sacrificing the things that make it a great country to live in and visit. The quality of life is a top priority for the country, so all changes and improvements are made with both the people and the environment in mind.
With a focus on local authenticity, delivering more without sacrificing quality, and the preservation of the gorgeous environment they've been given, Slovenia has been able to intertwine green initiatives into its identity, and if you think they're resting on their green throne, you'll surely be surprised with the achievements they continue to make going forward.
Slovenia has truly shown us that you can have it all, and that balance between nature and mankind is a beautiful and attainable goal that the rest of the world should be striving for as well.
If these green reasons aren't enough to sway you, you'll be happy to learn that Slovenia is also nestled right in between Italy and Croatia on the Mediterranean. We don't know about you, but our travel plans for 2017 just got a lot more interesting…