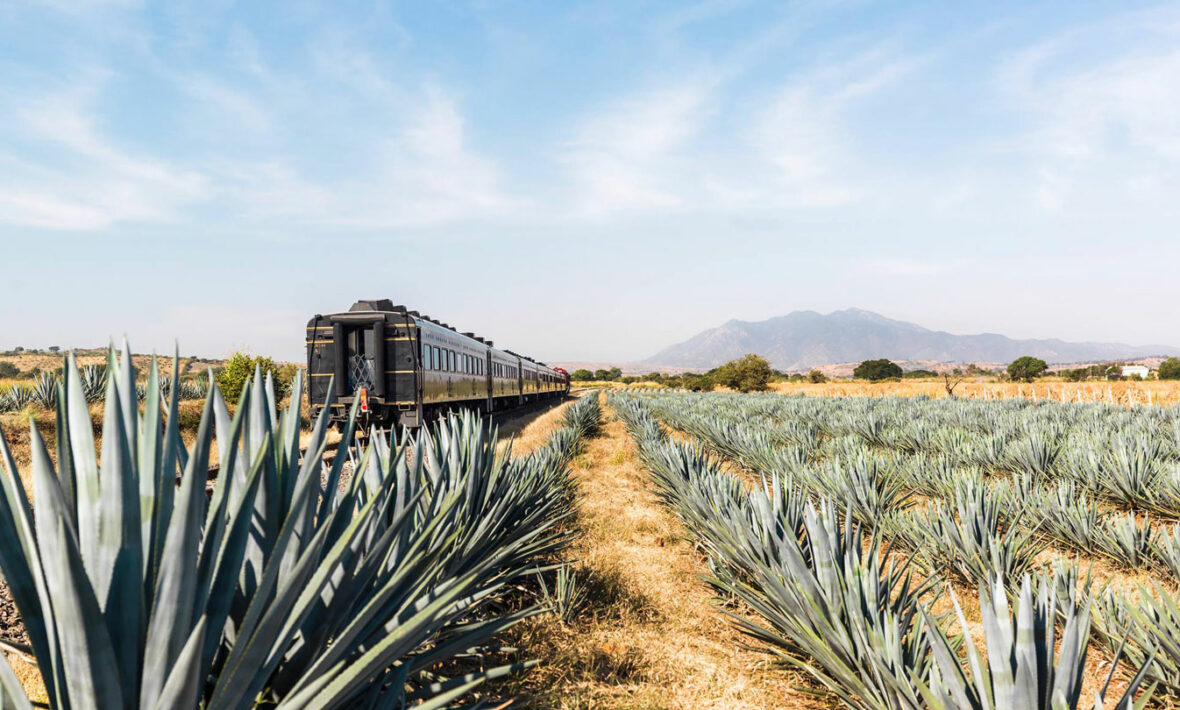 Look, we get tequila isn't everyone's choice of tipple, but it is the spirit most synonymous with fun and if you love it, you LOVE it. Which is why fans of tequila will be booking a ticket to Mexico to ride the new all-you-can-drink Jose Cuervo tequila train—intrigued? Yeah, us too.
The Jose Cuervo Express is a train from the legendary tequila distillery that will take you through the Mexican countryside from Guadalajara to Tequila (the place, not the bottle). The train is decked out in style and is basically the Hogwarts Express of tequila.
Ticket prices vary, but for the best experience, you'll want to book the Premium Plus ticket that includes all-you-can-drink tequila at the open bar, an ~exclusive~ VIP carriage, fruit platters, Mexican snacks, a Mariachi band, games and cocktails delivered right to your seat. Basically, it's the dream.
There is also hideously adorable merch available that will be going straight on our mantle piece.
Even if you forgo the VIP experience and just want to come along for the ride, the views are utterly incredible as you pass fields of the blue agave plants that tequila comes from.
The final stop on the tour is Jose Cuervo's 250-year-old distillery where you'll get a tour and tequila tasting by a Maestro Tequilero, which is a professional tequila expert (side note: it can take 12 years to become one of these). Those of us who only know tequila in either margarita or shot form are in for an educational ride at the tequila tastings as you'll learn to sip and smell it correctly because yes, smelling tequila the right way is an absolute game changer.
If that's not a jam-packed enough day, you can then grab some lunch, explore the town of Tequila and check out a Mexican cultural show, followed by MORE tequila in the form of a classic toast.
A spot on the train will cost you between $100-130 USD and we suggest you plan ahead quick because tickets sell out in advance and we'd hate you to miss out on these good times.
Image credit: Jose Cuervo Express