Best things to do in Niagara Falls, Canada
Share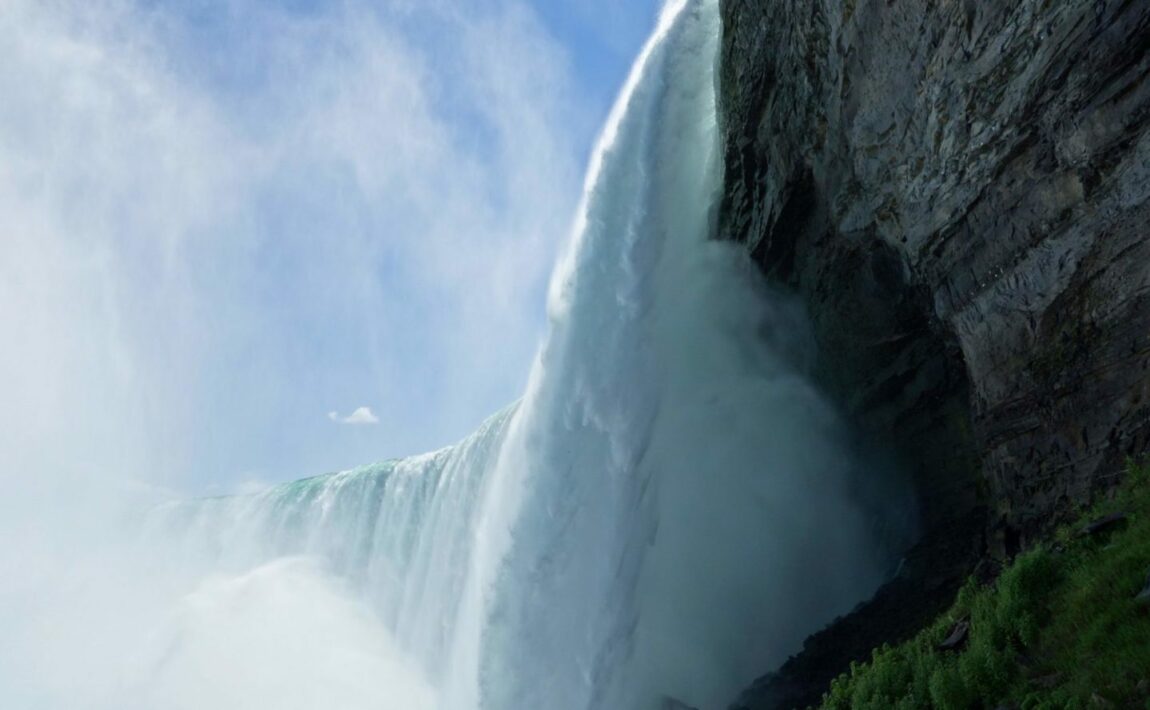 Niagara Falls is definitely on the list of Canada's most well-known places, but besides being home to one (or three) of the most impressive waterfalls in the world, there is so much to do and see in this Ontario city. Ready to fall for this Canadian treasure? Here are 12 of our favourite things to do in Niagara Falls:
12. See the Falls from both sides
The Niagara Falls are actually made up of three waterfalls that span the border between the USA and Canada. While the smaller American and Bridal Veil Falls on the US side are nice and all, the real showstoppers are the Horseshoe Falls on the Canadian side (sorry). Both the US side and Canadian side have their own lookout decks and places to view the three beauties. Plus, with a quick trip through border patrol, you can then see them from every angle, in two different countries.
11. Explore behind the Falls
The Journey Behind the Falls takes you through underground tunnels to a platform behind the Horseshoe Falls, where you can get super close and experience the insane volume of this crazy natural wonder.
10. Ride the Niagara SkyWheel
While you're exploring Clifton Hill, we recommend also taking a spin on this absolutely giant Ferris wheel that gives you yet another epic view of the Falls and Niagara Region.
Image source:Unsplash
9. Go up the Skylon Tower
With a great observation deck and a revolving restaurant, the Skylon Tower offers epic views of all three falls. On a clear day, you can also see the Toronto and New York Skylines from the top. This is definitely one of the newest and most relaxing things to do in Niagara Falls.
8. Get festive at the Festival of Lights
Niagara is home to Canada's largest free outdoor lights festival, and for two months every winter you can get in the holiday spirit and enjoy the lights scattered all around the area.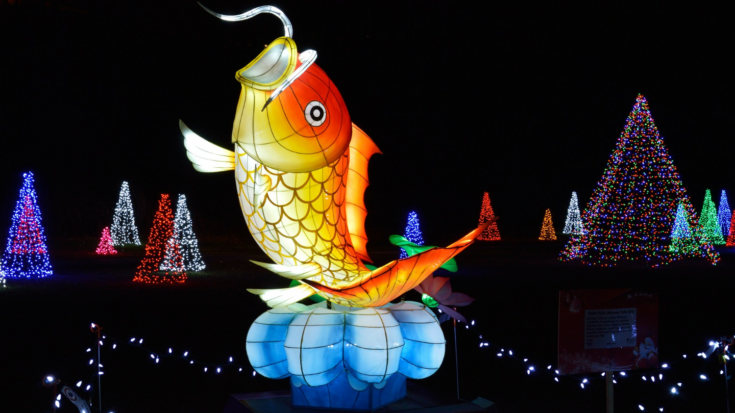 7. Shop til you drop at the outlets
The outlet malls at Niagara are the go-to place for outlet shopping in Ontario with over 100 stores available. If you have the time and are looking to do what the locals do, you can also bring your passport and cross the border for some quality American shopping.
6. Place your bets
There aren't very many casinos in Ontario but you'll find two in Niagara Falls, if you're into playing on a slot machine or two.
5. See the fall lights at night
The Falls are definite stunners during the day but every night of the year, you can enjoy the epic light show for free. The Falls are illuminated with an entire spectrum of colour, showcasing its beauty to a whole new level.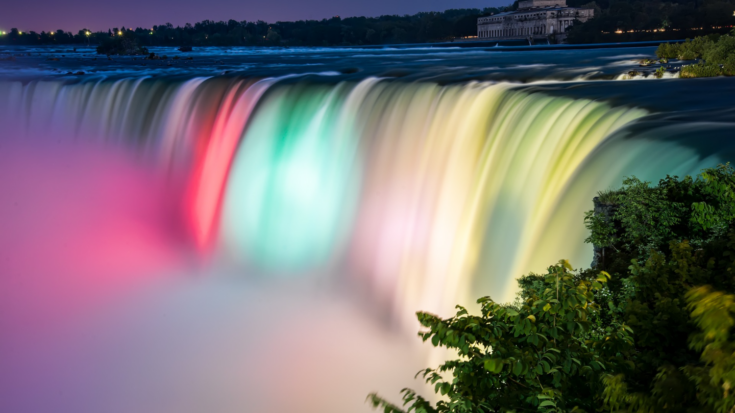 4. See it all from above on a helicopter ride
If the views from border-hopping haven't quite given you your Falls-fix, then a helicopter ride over them might just be the most epic thing you can do all day. Enjoy breathtaking views from above, with an experience that's guaranteed to make you feel like a true Bond villain. It's the definite flight of a lifetime. Plus, if you happen to visit with someone you're keen to impress, it's an undeniably romantic gesture.
3. Go Wine Tasting in Niagara-on-the-Lake
Besides waterfalls, the Niagara Region is well known for its wineries, producing reds, whites and super sweet ice-wines at almost 40 wineries. These are conveniently close to one other, so we make it our mission to visit as many as possible with every visit.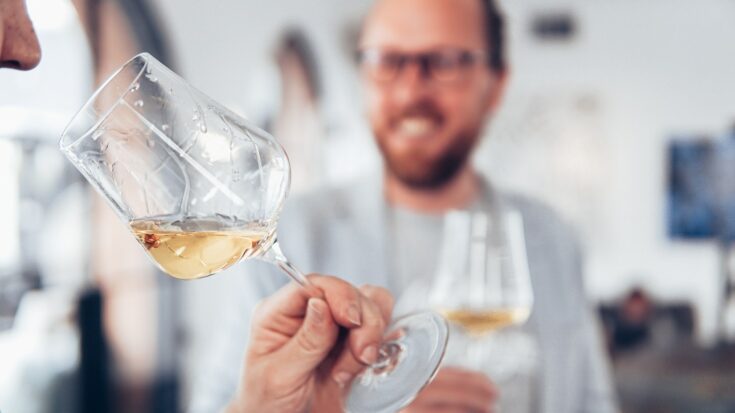 Image source:Unsplash
2. Wander down Clifton Hill
It may seem like the ultimate tourist trap in the area, and it is, but hear us out because it's still worth a visit. You'll find most of the main restaurants, arcades, rides and attractions on or near the main street. So, it's a great place for a bit of fun and a hub for activity in the evenings once you've had your daytime fix of the Falls and wineries.
1. Ride the Maid of the Mist
While it's now officially called the Hornblower, we refuse to call it by any other name. Of all of the things to do in Niagara Falls, this boat ride is one absolute must. Get right up close to the Falls and be prepared to get a little wet in your red poncho for an epic photo experience.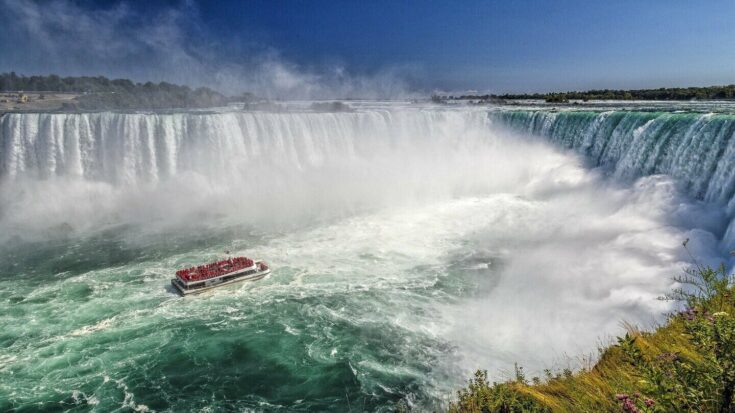 Ready to create your own checklist of things to do in Niagara Falls? Do all of this and more on Contiki's Eastern Canada Adventure trip!