Top 3 Places to Swim with Sea Turtles
Share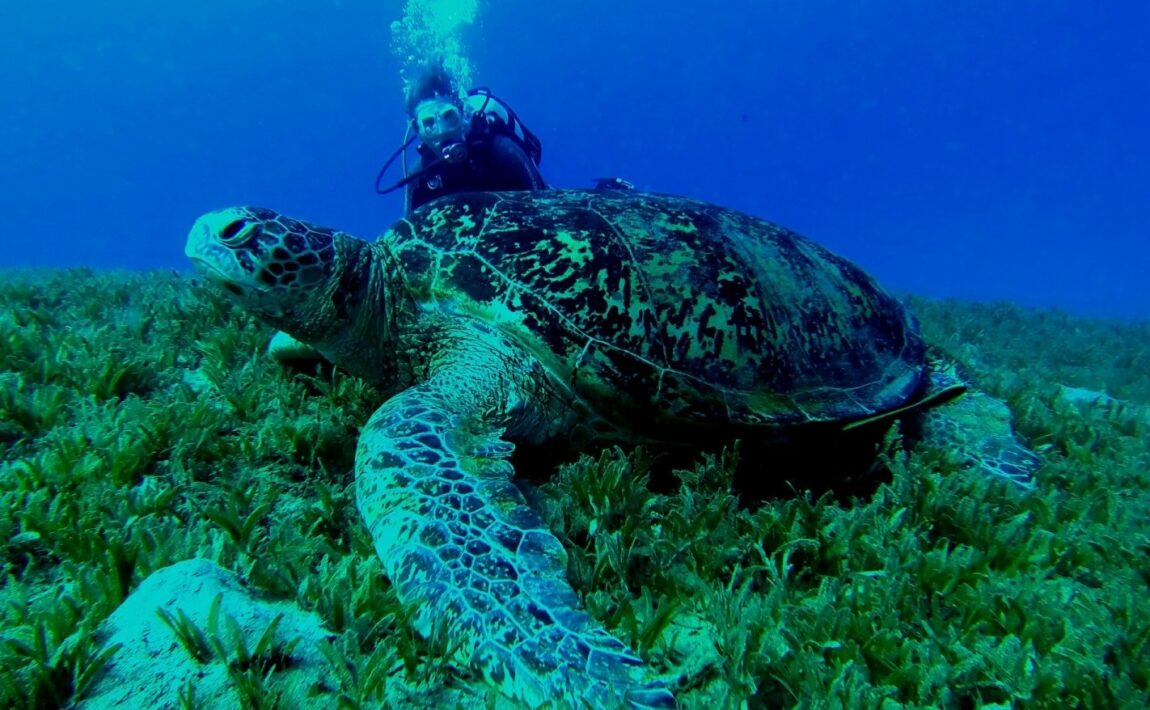 Guest Blog Post by PADI

Do you dream of diving with turtles? Turtles are truly amazing creatures that have populated the earth for millions of years. Whether you dive into fresh or salt water, discovering a turtle is a fun and unique experience. Below are three great diving areas for turtle sightings and tips on what to do when you see them up close.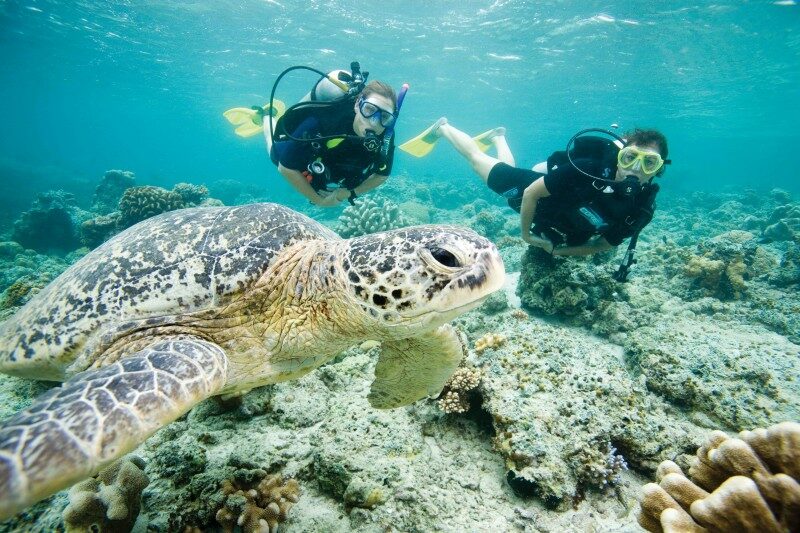 Hawaiian Islands, USA
The Hawaiian Islands are some of the most remote islands in the word, and a haven for turtles or "honus" as they are known there. Come for the turtles, and stay for the aloha spirit, warm water and great diving throughout this island chain. One of the gems of Oahu's North Shore is Laniakea Beach also known as "Turtle Beach", where you will see green sea turtles. These turtles were added to the endangered species list in 1978 but can be seen basking in the sun on the beach, eating the seaweed growing on the rocks and swimming in the water.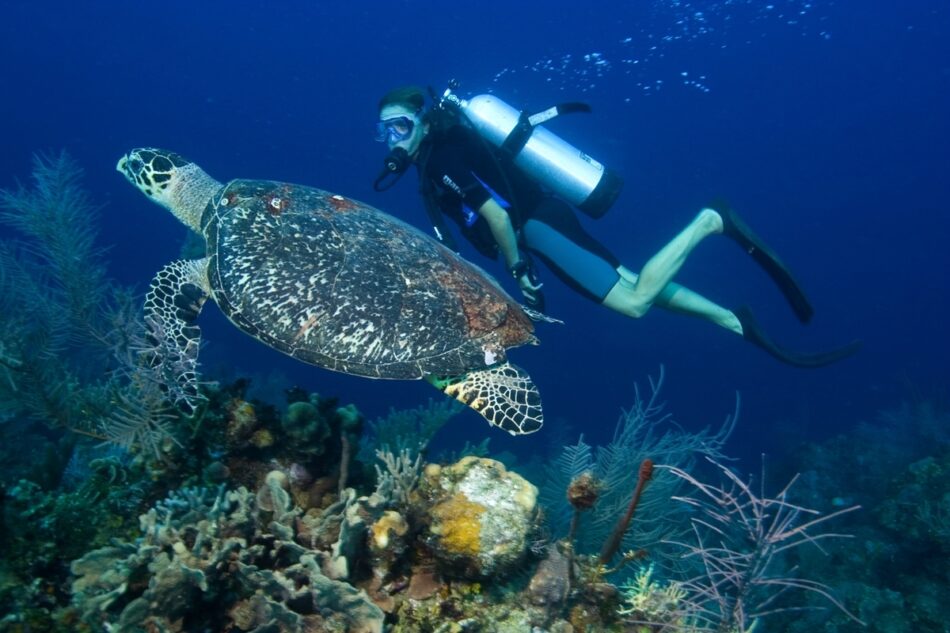 Belize, Caribbean
As the saying goes, big things sometimes come in small packages. With Belize – the second smallest and least populated nation in Central America – this couldn't be any truer as it packs a hemisphere's worth of adventure within its borders. Located between Mexico and Guatemala, Belize is the perfect destination for exploration, relaxation and turtle sightings. Book your next trip in paradise and experience diving with three out of the seven varieties of sea turtles (green, hawksbill, and loggerhead). These turtles nest in Belize and are regularly located between the coast and the barrier reef.
The Great Barrier Reef, Australia
The largest coral reef system in the world, The Great Barrier Reef is also a breeding ground for six out of the seven species of turtles. Take a trip any time of the year and enjoy warm waters, beautiful sites and of course, swimming with sea turtles. If you time your trip just right, you may have the chance to watch a turtle laying her eggs. The sex of many baby turtle species is determined by how warm the eggs are kept. Females are produced by warm temperatures, males are from cooler temps.
Tips for Being Around Turtles:
Never ride or sit on a sea turtle, the rule at thumb is to look but not touch
Try not to block them as they make their way on to the beach
While snorkeling, scuba diving or swimming, try to give the turtles 10 feet of space, and do not block the path of a surfacing sea turtle
—–
Thanks for these great destination tips, PADI! We can't wait to explore the world and swim with sea turtles!  Interested in finding some sea turtles on your next Contiki adventure? Check out our trip recommendations below!
HAWAII
As Hawaii's cosmopolitan hub, Honolulu serves up an easy-going mix of culture, fantastic food and incredibly gorgeous nature. With a few days here, you'll soon find yourself on "island time" enjoying the Hawaiian lifestyle. On Contiki's Waikiki Explorer, you can select a 3 or 5-day stopover that takes you snorkeling in the clear blue waters of Hawaii.
BELIZE
While traveling through Belize on Contiki's Caribbean Encounter you have a day of to dive or snorkel through the Belize's World Heritage Barrier Reef at Caye Caulker. See beautiful sea turtles up close and personal – you may even spot a shark!
AUSTRALIA
Looking to get your Dive on down Under? Contiki offers up several trip packages for the ultimate dive experience in the world heritage Great Barrier Reef along the coast of Australia. Join a regular Contiki adventure on the popular Beaches and Reefs itinerary, which gives beginner and already-certified divers a chance to explore the world's largest reef. Or hop on Contiki's Whitsundays sailing adventure, where you cruise on a private yacht and get the chance to swim, snorkel, and sunbathe near the reefs.   For beginners, check out Contiki's Learn to Dive package and spend 5 days learning the ropes on a dive vessel. If you are already certified, add Contiki's 3-day Dive to Adventure to your Australia trip to make sure you're getting dedicated dive time.
———-
Contiki and PADI, the world's leading scuba diver training organization, have partnered up. 
PADI Divers carry the most respected and sought after scuba diving credentials in the world. No matter where you choose to dive, your PADI certification card will be recognized and accepted. In fact, on most scuba diving adventures, you'll be surrounded by other PADI Divers (23 million PADI scuba certifications to date) who made the same certification choice you did – to train and dive with PADI.