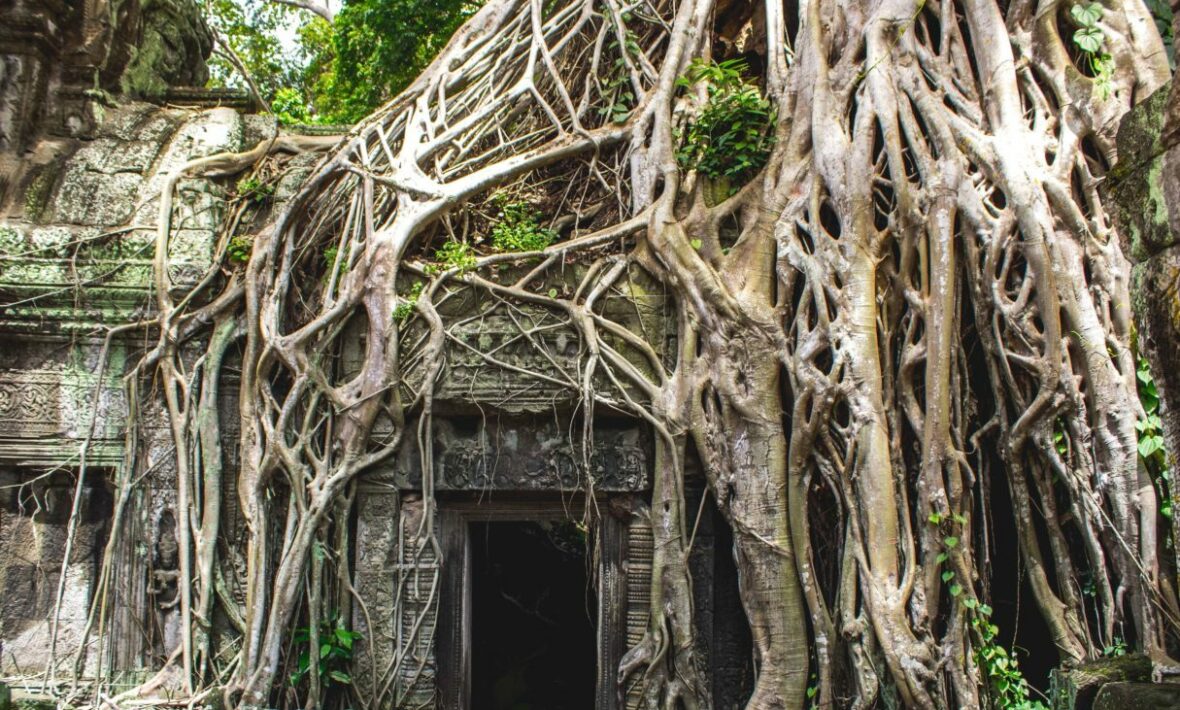 Cambodia is one of those places that I'd been thinking about for some time. I can't really tell you when it popped onto my radar, or what exactly compelled me to visit – most likely mental imagery of exotic temples and vine-ridden jungles.

Whatever it was, I was excited at the prospect of spending a week there when my travels found me trekking through Southeast Asia earlier this year.
Cambodia was a mesmerizing place. It was a tropical wonderland of culture and cuisine – a warm (both literally and figuratively) place filled with interesting people, many of whom have really seen some shit in their time.
More than anything, Cambodia was bold.
Set against a backdrop of world-famous religious monuments and shimmering rice fields, it undoubtedly had me thinking and maybe left me with more questions than answers.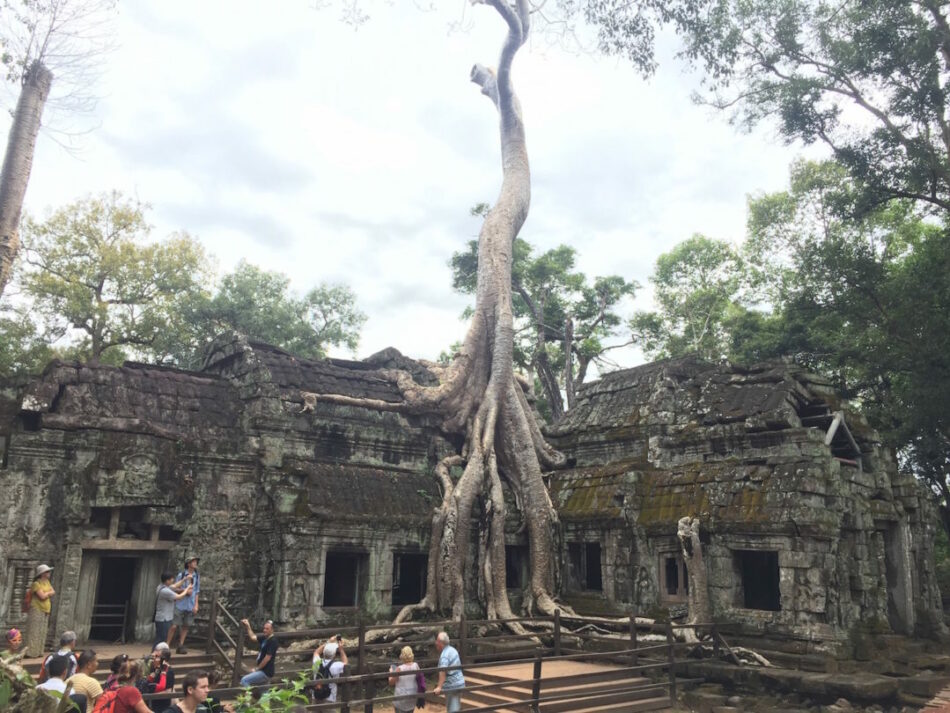 Cambodia's haunting history was felt most vividly in Phnom Penh, the country's striking capital. We certainly experienced ups and downs there, from the poverty bleeding through the streets, to the optimism oozing from its noodle houses.
Happiness was found chowing down on hand-made dumplings, dancing the night away at rooftop hostel bars, gazing out at the mighty expanse of the Mekong river, and experiencing the incredible food and hospitality of the city's restaurants.
RELATED: THIS IS WHAT I LEARNT FROM THE PEOPLE WHO CALL THE MEKONG RIVER HOME
Perspective and emotion were found at the S-21 Museum and the Killing Fields, in which accounts of the Khmer Rouge's bloody hold of the country in the 1970s and the despicable acts of torture and genocide that followed had us wrought with emotion. It felt strange to think I'd recommend that others visit a mass grave such as the Killing Fields and lay witness to the human teeth and bits of clothing still visible in the site's dusty ground. But nonetheless, I knew it'd be important to do so. The visit certainly got me thinking, it was an incredible powerful experience.
We left Phnom Penh's stark contrast of emotional catalysts and headed north to wild jungles and cathartic monuments set against the buzzing tourist town of Siem Reap.
So maybe we got up at 4:30 AM on our last day to see the sun rise over Angkor Wat, only to have clouds obscure the whole thing. Maybe it lacked a bit of the wow factor we were looking for, but we wondered at the world nonetheless.The majestic carved faces of Bayon and root-smothered stone temples of Ta Prohm had us adventuring through postcards in the flesh, our hair flying in the wind as we flew past history on tuk-tuks.
We found ourselves perusing selections of satin scarves and tacky pineapple shirts by day, and throwing back Angelina Jolie-crafted cocktails by night. Somewhere in between, we had our heels tickled by fish in the strangest foot massages we'd ever receive.
HELPFUL: ASIA FOR FIRST TIMERS – TIPS, TRICKS AND EXPERIENCES WITH INSTGRAMMER SAM EARP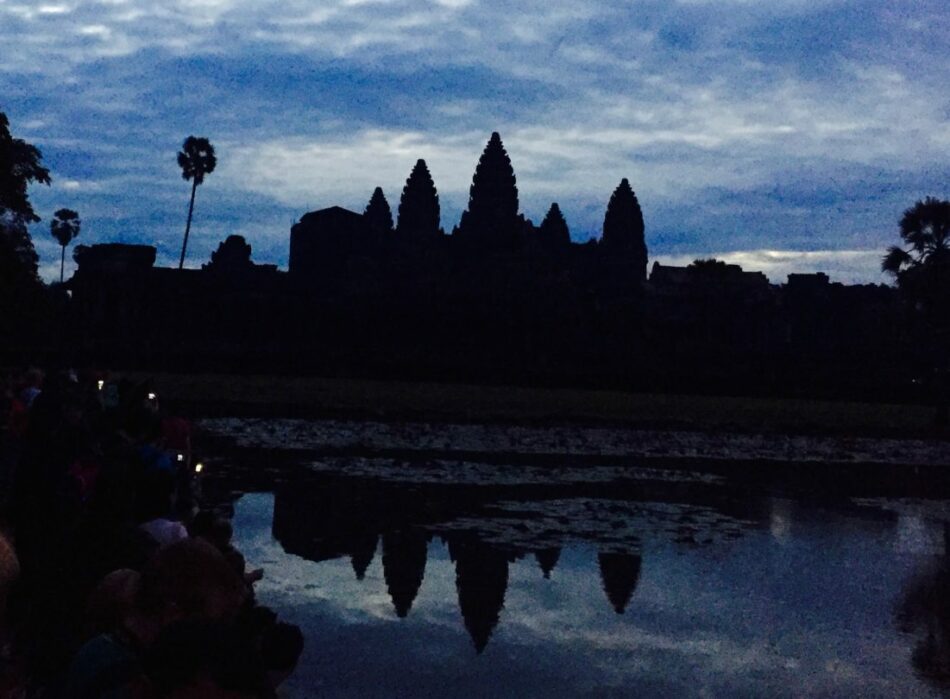 Our last day together was spent clambering over temples like Indiana Jones and sampling mango smoothies. The afternoon had us hopping onto ATVs and zooming out into the Cambodian countryside, where kids came running up to invite us in for a game of soccer, reminding us that we're all the same when it comes down to it.
True, the sunset we stopped to see was marred with cloud cover just like the sunrise. But there we sat anyway, drinking beer in the middle of a rice field on our muddy four-wheelers and thinking, "This is the life."
Because it was.
Have you been inspired by the beauty of a new travel destination? Share you stories with us here and you could see your work published on six-two…