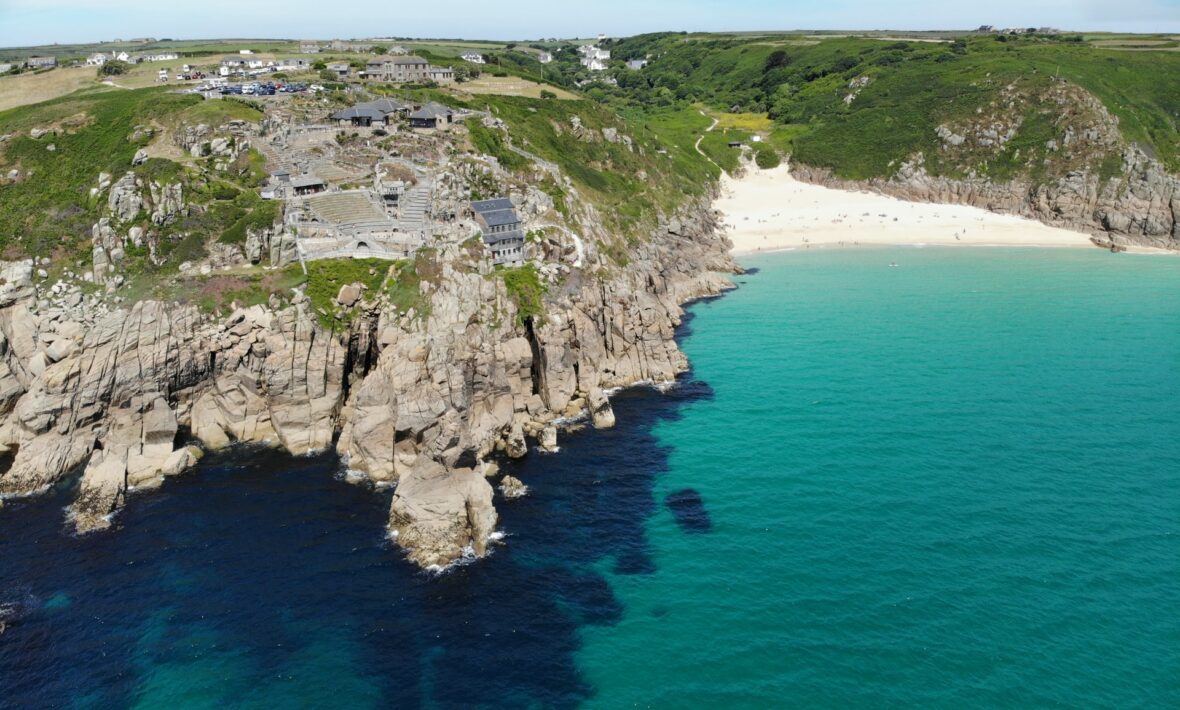 Green List Countries Uncovered: The ones you can actually visit from 17 May 2021 onward
The information in this article applies to English travellers, and is up to date as of 31 August 2021.
The UK's travel green list has been live for a while now, but are you still wondering exactly where and when you can travel? On 17 May international travel resumed, which means Brits returning from countries on the green list no longer have to self-isolate. They will, however, be required to take a PCR test. The list will be reviewed every three weeks, with adjustments made based on the perceived risk of travel (and the potential spread of coronavirus) between countries.
Check out our quarantine-free travel list which we're updated as soon as new countries get added to the UK green list. It also includes amber list countries which are now quarantine-free for the full vaccinated. Our European faves like Italy, Greece, Iceland and Croatia all feature.
What countries are on the green list and where can I travel to now?
The UK travel green list countries has been updated and the great news is that more and more countries are being added! So, which ones are actually open for Brits to enter? And which ones are accessible for tourists?
Green List Countries, and open to UK travellers:
Denmark
Finland
Israel & Jerusalem – at risk of moving to amber

Latvia
Lithuania
Norway

Slovakia

Switzerland
Green List Countries, but currently closed for UK travellers:
Australia

New Zealand

Singapore

Brunei
Green List Countries off the tourist trail:
Faroe Islands – lying between Norway and Iceland these volcanic isles lay off the regular tourist trail.

Falklands – this natural paradise east of Patagonia is very off grid

South Georgia and the South Sandwich Islands
Saint Helena
Ascension Island
Tristan da Cunha
Anguilla
Antarctica/British Antarctic Territory
Antigua and Barbuda
Balearic islands (Formentera, Ibiza, Mallorca, Menorca)
Barbados
Bermuda
British Indian Ocean Territory
British Virgin Islands
Cayman Islands
Dominica
Grenada
Madeira
Malta
Montserrat
Pitcairn, Henderson, Ducie and Oeno Islands
These isles may be beautiful but they are incredibly remote.
Countries that will move to Green Watchlist at 4am on 8 August:
The following countries are on the amber list but will move to the green list before the end of June, pending approval. That means if you've been fully vaccinated you can travel to and from these places, and you won't need to quarantine on arrival.
If you arrive in England from one of these countries before 8 August, you need to follow the amber list rules for these countries
And which trips can I book through Contiki?
We're updating this weekly, currently the following Europe trips are open and ready to book – you can save 20% off if you do, and they're selling fast so don't miss out!:-
Austria
Croatia
Greece
Iceland
Italy
How does the traffic light system work?
Green
Travellers who want to go to the green list countries must take a PCR test before they depart, plus a test on or before day two of their arrival back into England. If the test is negative there'll be no need to quarantine on return or take any additional tests.
Amber
This list includes some of the UK's most popular holiday destinations such as Portugal, Greece and France.
Those travelling back from amber list countries must quarantine for 10 days on arrival back in England, unless they are fully vaccinated (had both jabs). They must also take a test before departure, and a PCR test on day two and day eight of quarantine. There is also an option to test on day five, which will end isolation early with the 'Test to Release' scheme.
How does the Test to Release scheme work?
Under the Test to Release scheme you can choose to pay for a private COVID-19 test. If the result is negative, you can end your quarantine, but you can't take a test until you've been in England for 5 days having returned from an amber list country. This list contains all the private test providers you can call to book your test.
Red
It's advised you do not travel to red list countries or territories for leisure purposes. Those travelling from countries on the red list must stay in a quarantine hotel for ten days on their return, which needs to be pre-booked in advance of their holiday. They must also complete a pre-departure test and PCR test on day two and day eight.
How much does a PCR test cost?
PCR tests currently cost between £65 and £160, however there is talk that ministers are looking at reducing the price to just £45.
What if I live in Scotland or Wales?
For Scotland, Nicola Sturgeon has announced that a traffic light system will come into effect from 24 May and, similar to England, then be reviewed every 4 weeks.
While an announcement on international travel for those who live in Wales is yet to be made by the Welsh Government, overseas travel rules are mainly the responsibility of the UK Government as they negotiate travel corridors, so it shouldn't be too long before an official announcement is made.