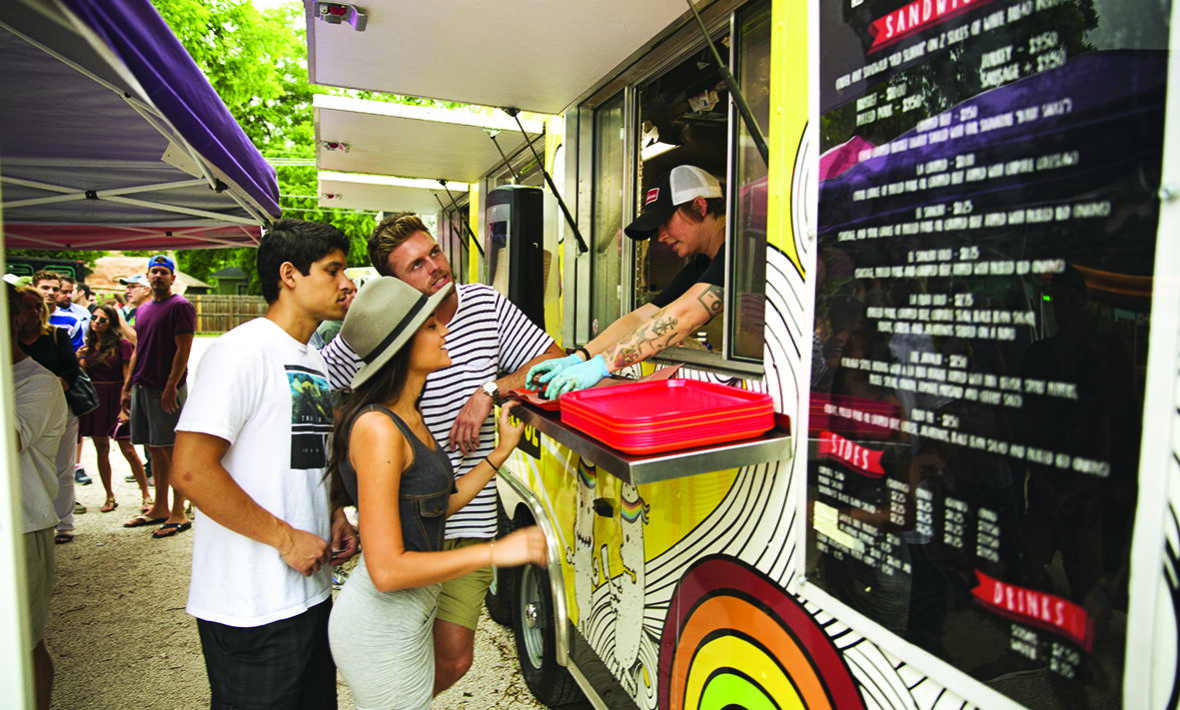 They say to travel is to eat, and we couldn't agree more. When you travel, food isn't just fuel – it's an experience, a memory, and something that tastes better with friends. That's why we run so many foodie experiences on our trips. A delicious meal brings travellers together like little else can.
But food is also a subject fraught with issues. Almost 40% of the world's population can't afford a healthy diet; almost 2 billion people are overweight due to an unhealthy diet and sedentary lifestyle; and the world's food systems are currently responsible for more than 33% of global greenhouse emissions.
That's why we run MAKE TRAVEL MATTER® Experiences on our trips, handpicked with care based on the positive social or environmental impact they have on their communities and those who experience them.
To celebrate World Food Day, we wanted to shout about some of the awesome foodie experiences we're running at the moment in the US, in partnership with the TreadRight Foundation. These show how food can be utilised as a force for good, to bring communities together, provide education as well as nutrition, and give young people a better start in life.
Green Bronx Machine
On our New York to Miami and and Best of USA trips, you can pay a visit to the Green Bronx Machine. This place was set up to address the urgent need for healthy food education and access for students in low-income areas in America. Their mission statement is pretty simple: they grow vegetables, and their vegetables help grow schools and communities.
The founder, Stephen Ritz has long observed that physical heath and educational engagement are linked. He wants to provide young people with proper nutrition and a balanced diet, so these kids can realise their ambitions. With its bespoke indoor gardening curriculum, Green Bronx Machine lets children grow vegetables in the classroom as they learn how to eat a healthier diet, increase their engagement at school and find a pathway to future work.
Originally an after-school program for high school students, Green Bronx Machine has now been fully integrated into core curriculum. The idea is that students grow, eat and love vegetables en-route to spectacular academic performance.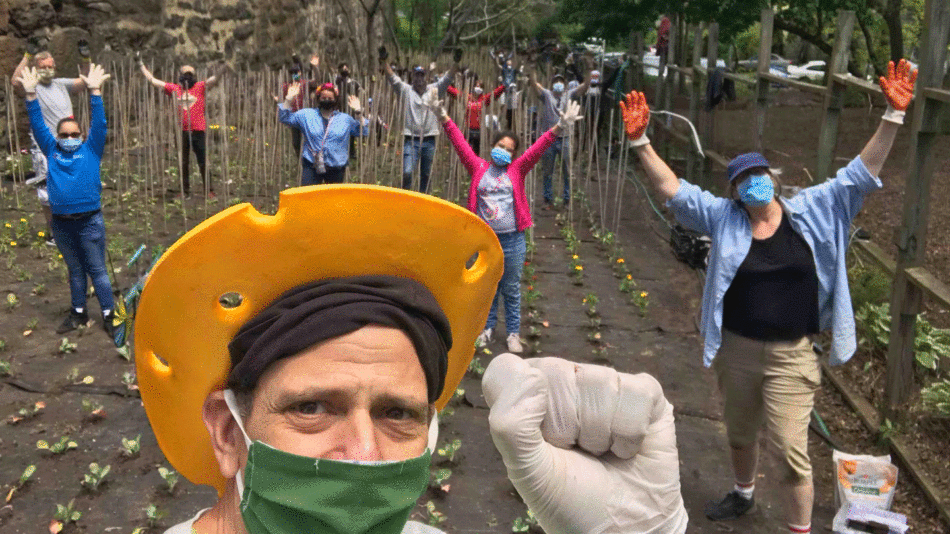 Image source:@ Treadright
Flourish Forever
On our Best of USA adventure, you can pay a visit to Flourish Forever. Based in LA, these guys are all about providing tools and education to help people build community gardens in areas with limited access to healthy food. The project was founded by Siena Mills, who was still a high school junior at the time. She wanted to share her experience of growing up with fresh, wholesome food, and give more people access to the benefits she enjoyed.

Flourish Forever envisions a world in which food insecurity is tackled through thriving community food gardens.  By increasing access to fresh produce through community gardens in neighborhoods with the most need, it's working to provide the knowledge and skills which lead to self-sufficiency. This, in turn, puts power in the hands of community members (where it belongs).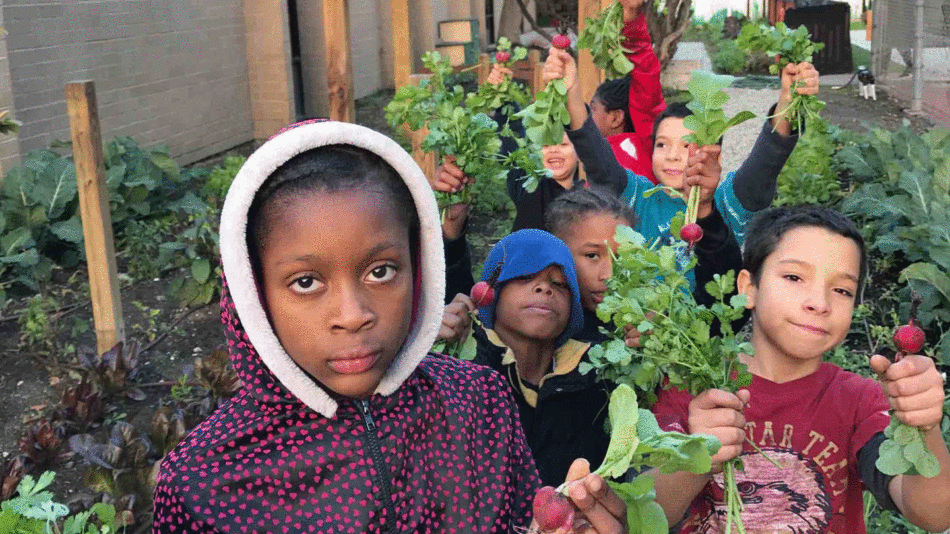 Image source:@ Treadright
DC Central Kitchen
When you're in DC with us, you can enjoy lunch courtesy of the DC Central Kitchen, an iconic nonprofit and social enterprise that combats hunger and poverty through job training and job creation. It was founded in 1989 by Robert Egger, who was frustrated by his experience volunteering and trying to tackle hunger and homelessness.
Robert wanted to pioneer a new model, aimed at liberating people from the conditions of poverty. He had the idea for a 'central kitchen' that picked up wasted food and turned it into balanced meals for shelters and nonprofits. But that's not all. He also wanted to use that same process to train jobless adults in the culinary arts. Today, DC Central Kitchen provides hands-on culinary job training for individuals facing high barriers to employment, while giving them a living wage.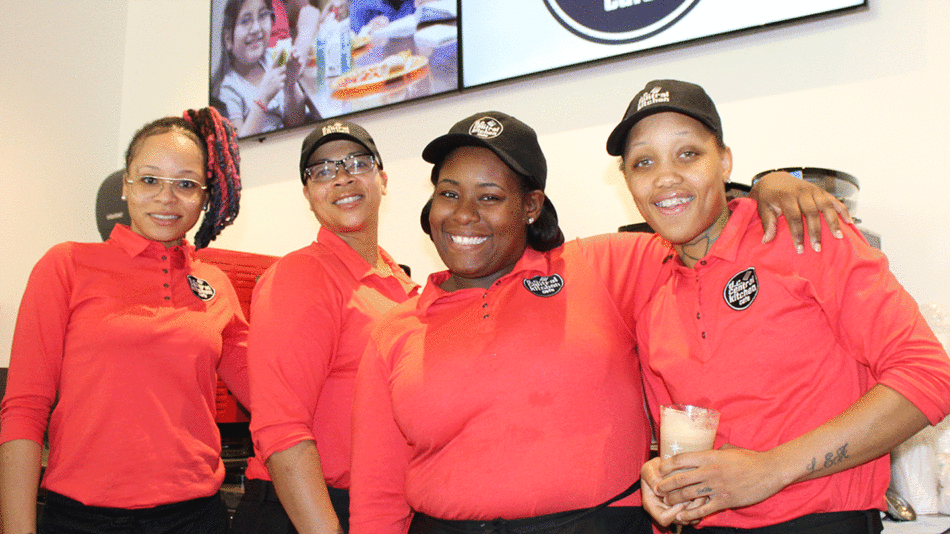 Image source:@DC Central Kitchen