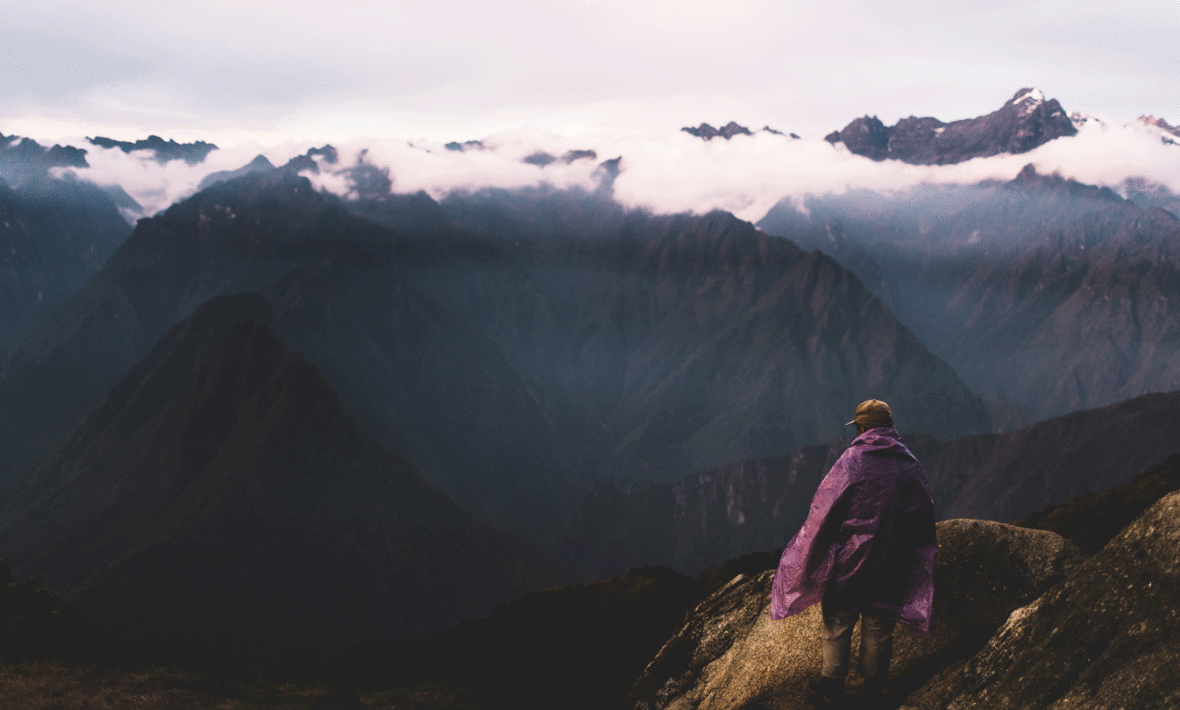 Hiking the Inca Trail to Machu Picchu sits at the top of most people's bucket lists. After all, it's a wonder of the world and a breathtaking one at that! But there are a lot of things to consider before clicking that 'book' button and heading on your dream Peruvian adventure. Are you going to hike or take the train? How many days are you prepared to hike? Do you need time to boost your fitness? The list could go on and on. But none of it should be daunting.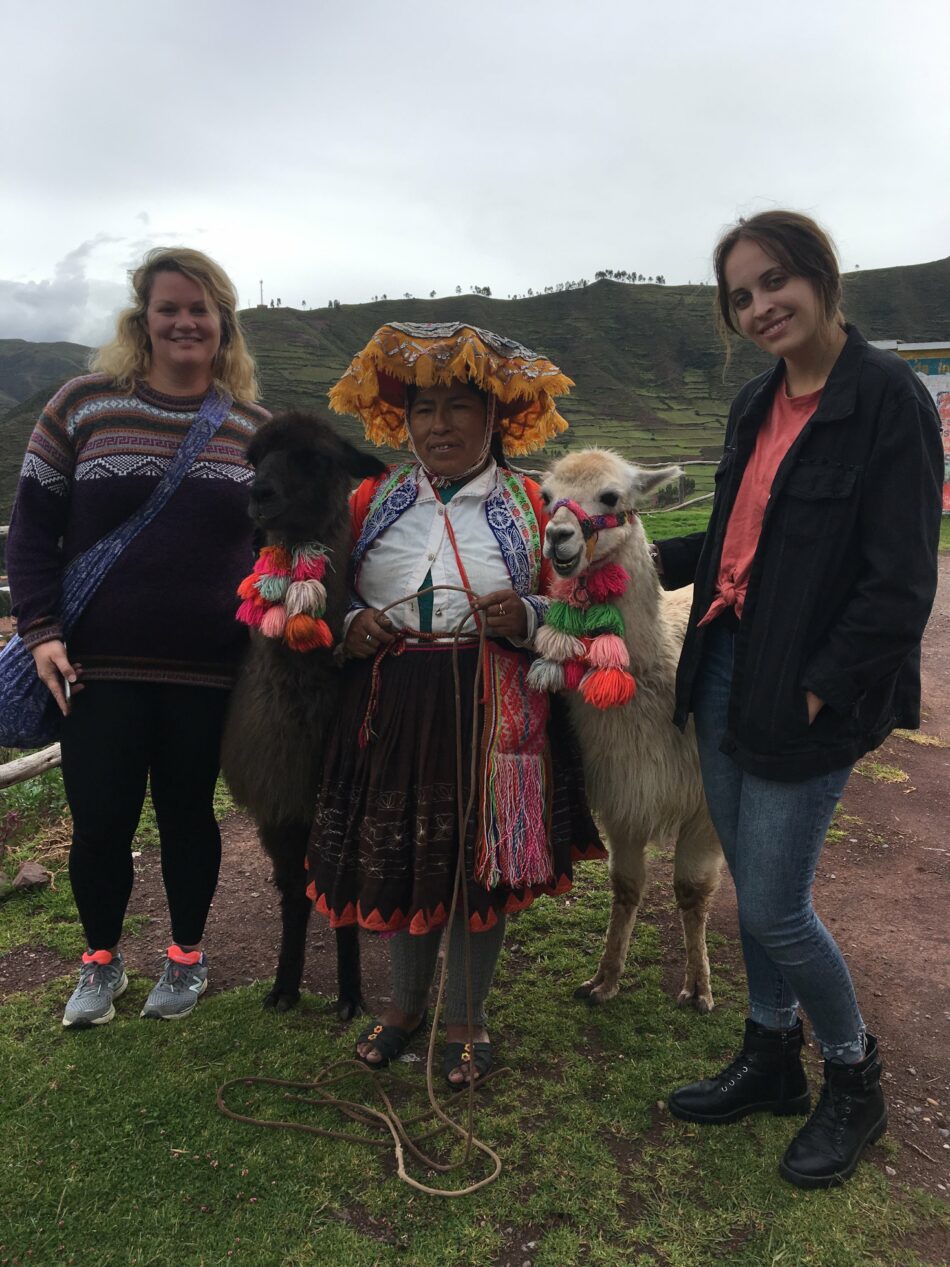 I promise that an Inca Trail Hike will be worth every moment of anxiety, stress and last-minute-exercise you experience. I'd do all of it again in a heartbeat, if it meant I could relive the moment I laid eyes on the ancient city for the first time. The information I had prior to my trek came from my Contiki guide and trek leader, both incredibly awesome and knowledgeable people. But I couldn't help wishing I'd done some research ahead of my hike and known a little bit more about what I'd signed up to before my Inca Trail Hike day arrived. A prime example of this is the way I never had a doubt in my mind that I wanted to do the hike. However, it wasn't until I arrived in the Sacred Valley that I learned the trail was roughly 13 kilometres long and packed full of uneven, mind-blowingly steep, stairs. According to my phone health tracker, by the time I collapsed in bed that night after dinner and additional wandering, I had conquered 18 kilometres and climbed 258 flights of stairs. Yes, you read that correctly. Needless to say, I cried at the sight of the elevator in our hotel!
RELATED: MACHU PICCHU WAS THE BUCKET LIST EXPERIENCE I NEVER KNEW I NEEDED 
#1 – Stock up on Coca 
Coca leaves are plucked from a plant native to western South America, however in most of the world, growth and consumption of the plant is banned due to it being the raw ingredient required in the manufacture of the drug Cocaine. However, in countries like Peru, it is considered sacred and is widely available. Airport staff offered us leaves as we disembarked our plane, hotel lobbies had baskets of them by reception, tea was always on the menu and mini-markets sell a variety of different coca sweets. The reason for its ubiquity isn't just thanks to its cultural importance; the plant is an extremely useful tool in combatting altitude sickness. The Andean city of Cusco sits at an altitude of 3,399 metres and is no joke for those used to sea level. Even with altitude tablets, a few people in my group experienced symptoms like headaches, nausea and loss of appetite. I found coca to be incredible useful in alleviating these effects as well as soothing my head. I packed a bunch of coca candies in my daypack, while a friend in my hiking group brought along some raw leaves. If you're planning on tackling Machu Picchu, don't depart without acquainting yourself with Peru's favourite natural remedy.
#2 – A well packed day bag is key 
Taking a one day hike? No one wants to be trekking for hours with a ridiculously heavy pack! It's hard enough tackling the ancient stairs without the hindrance of a bag full of useless items weighing you down. I'm here to tell you that you probably don't need those fleecy pants or woollen jumpers, no matter how tempting it is when you get up to a freezing temperature. Sure, bring a layer or two for the frosty morning, but try to limit the amount of bulk you'll have to shove into your pack when the hike begins. Our guide recommended two litres of water, which seemed like a pain to carry, but the more you drink, the less that'll weigh you down. Besides, I figured I would rather have more than I need than less, as there are no handy shops along the trail to replenish your supplies. I also packed a hat, a raincoat (as high altitudes can produce unpredictable weather), sunscreen, insect repellant and my camera. I had everything I needed for the day, without any unnecessary weight.
RELATED: WHAT TO PACK FOR A MACHU PICCHU ADVENTURE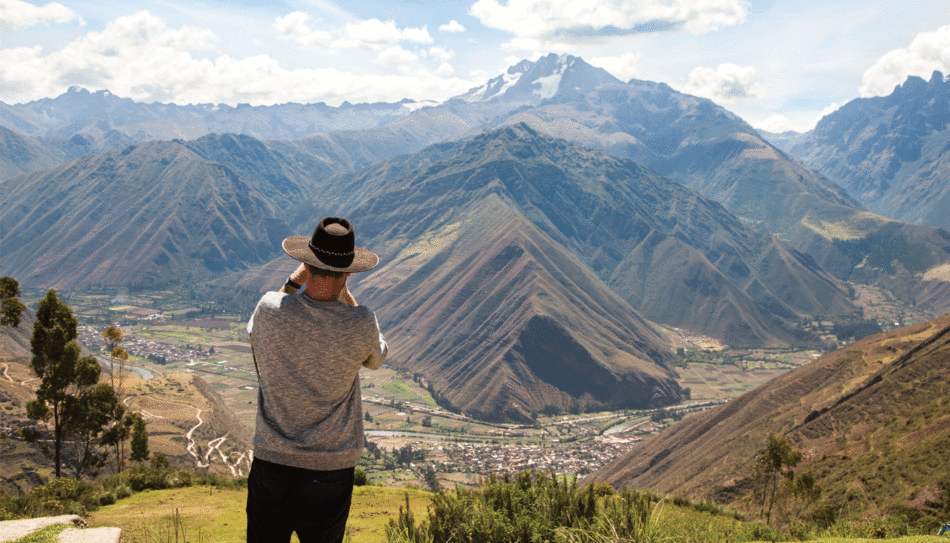 #3 – Research the Quechua History
On the trek, your guide will no-doubt fill you in on the history of the region and how Machu Picchu came to be, but I couldn't help wishing I had done some research of my own. When I got back to my hotel that night, I found myself googling like crazy to learn more about the Quechuan empire and the entire Sacred Valley region. Do yourself a favour and read-up about the history of the area before your trek. It'll enrich your experience and expand your perspective whilst on the trail. Stories from the Incan empire are fascinating as it is, but knowing the people who built it and those who re-discovered it years later whilst you're literally following their footsteps will completely transform your Peruvian experience.
#4 – Put Your Camera Away and Immerse Yourself in the Trail
I know, I know, the temptation to snap a million images is extremely tempting. Especially when the clouds are always moving, providing constantly changing views of the ancient city and surrounding mountains. But I am telling you now, Machu Picchu and the valley cannot be accurately captured on a digital screen. Your photos are great memories to look back on, but they won't do the place justice. So, resist the temptation to shoot the entire trail and limit yourself to a dozen landscape shots or panoramas. That way, you can soak up the scenery and immerse yourself in the trail just like the Quechuan people did hundreds of years ago. There are so many beautiful things to see along the way that could easily be missed by the distraction of technology. In the space of one or two kilometres, I saw three different rare orchids and butterfly's whose wings shined luminescent blue when they flapped them. I'd never seen anything like them and I probably never will again. If I hadn't put away my camera, I might have missed them altogether.
RELATED: I HIKED THE INCA TRAIL AFTER LOSING MY DAD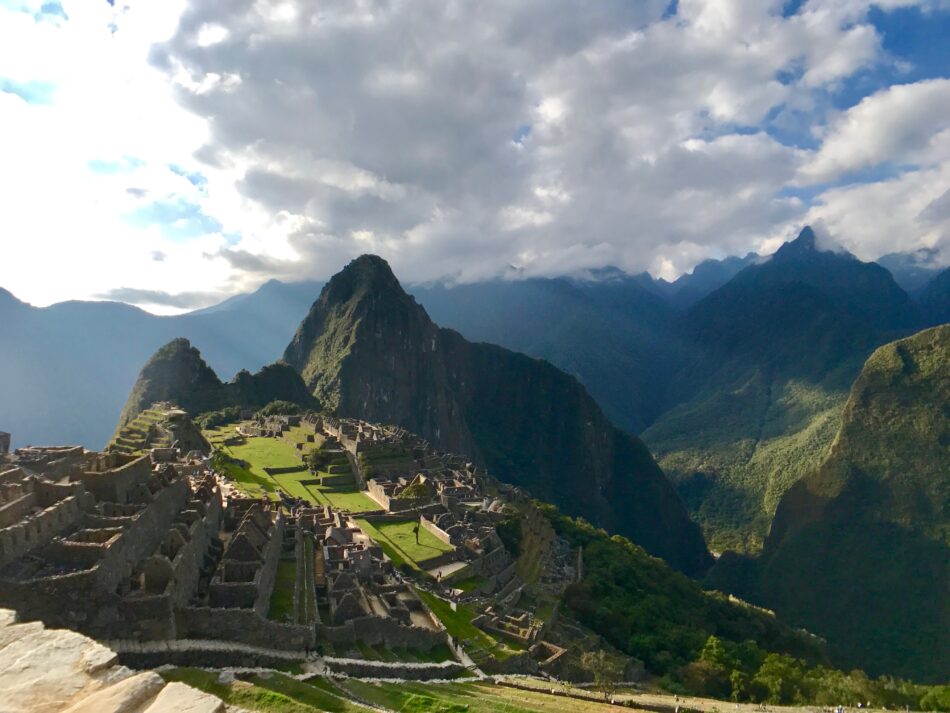 #5 – Take that leap and do the Trek!
There are a lot of reasons why people chose not to do the trek, many of them entirely reasonable. For those with limitations, it's fantastic that the train and bus are available and allow non-discriminate access to Machu Picchu. But for those simply fearful of the physical toll the trail will take, I urge you to seriously think about your decision. For those with average fitness, the one day trek is easily achievable with a bit of determination, no matter how infrequently you exercise. Sure, it's hard. I won't deny that. But the lifetime of memories will be worth the short-term struggle. If you're not afraid of a challenge and you're tossing up between the one and four day hikes, I dare you to take the plunge and pick the latter. Your limbs will scream and so will your body, but it will be worth it when you reach the ancient city and realise how lucky you are to have walked in the footsteps of the Incan people and conquered such an immense physical challenge. Just make sure you train up before you depart and keep your diet on track, to ensure you get the most enjoyment out of the trip as you can. Then kick back and soak in those precious moments on the mountain, because there's truly nothing else like it in the world.
Emma travelled on Contiki's Latin Icons trip as an official Travel Project ambassador as a result of submitting this article to six-two's community contributor program. Do you fancy winning yourself a Contiki trip, anywhere in the world, through just sharing a story? Head here to find out how.