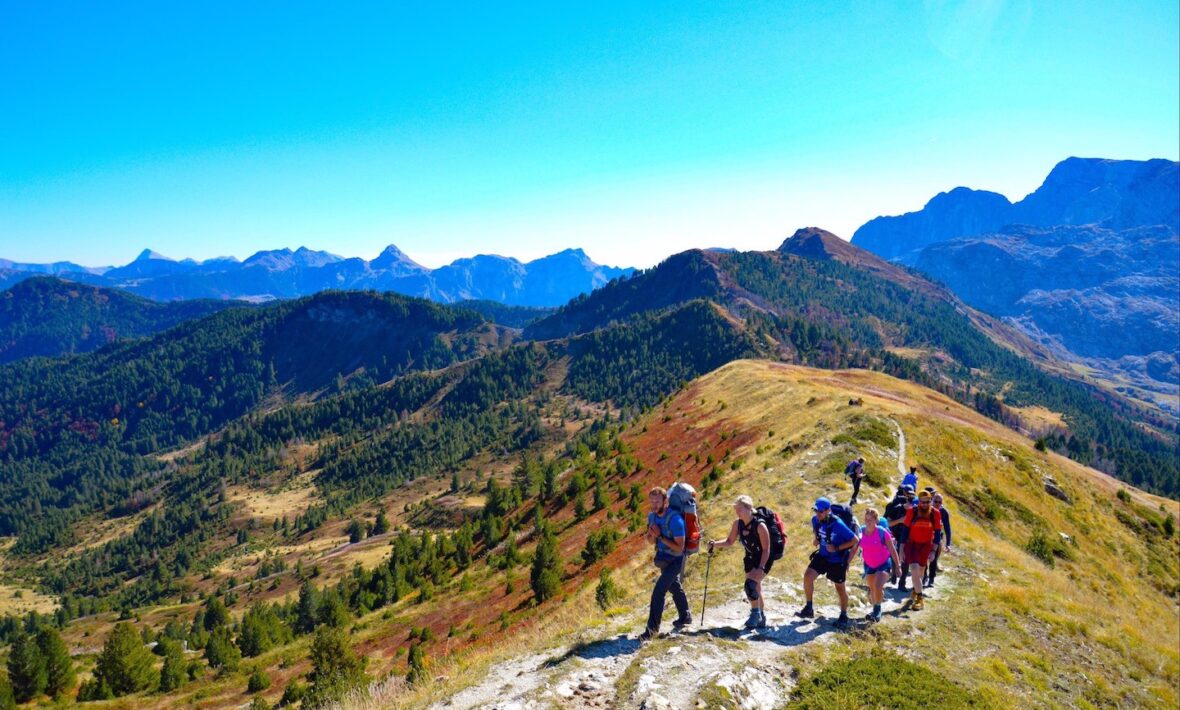 Did you know that 663 million people in the world live without clean water? That's nearly 1 in 10 people worldwide! The majority live in isolated rural areas and spend hours every day walking great distances to collect water for their families.
Here, we ask Trip Manager Danni Day why her team set up Walkers4Water and get the latest on their 2019 Balkan Peaks Walking Challenge to help combat the water crisis.
Becoming the change
Driven by a trip to Africa, where our team witnessed first-hand the appalling lack of clean water for local communities, Walkers4Water was born. At first, it was just an idea between four mates who decided to walk from Sydney to Brisbane in Australia in one month. That's 1,000km in 30 days. They wanted to experience the difficulty of walking hundreds of miles just to get clean water – and hopefully raise awareness and funds along the way.
The campaign went crazy (in a good way!). Walkers4Water got featured in several newspapers and radio channels and got social shout-outs from athletes like sports commentator Ray "Rabs" Warren, Fijian rugby league player Api Korosiou and pro-surfer Joel Parkinson. But most importantly we ended up raising $15,000USD, with 100% of that money going to a water project in Mali, Africa. Completed in June 2019, the well now provides water to over 400 people.  
https://www.instagram.com/p/BfjvNIUhRjj/
"The craziest thing we can do is nothing."
Raising the bar every year
In 2018, we raised a further $18,000USD by hiking to Everest Base Camp. All the funds went to Charity: Water, a non-profit organisation bringing clean, safe drinking water to people in developing countries. 
Now, we're a team made up of eight Contiki and six Trafalgar Trip Managers. This year, we took on the peaks of the Balkans, walking 130km in 10 days from Albania to Montenegro to Kosovo. So far, we've raised $21.5k!
Why the Balkans? We wanted to do something 'off the beaten track' and the region has always been an incredibly beautiful and untouched area of Europe. Our hike explored the stunning, lesser-known parts of the region.   
With the help of local experts we set off on a 10-day, 130km hike through Albania, Kosovo and Montenegro. Starting in Tirana, Albania, we crossed borders on foot and ventured into places that only 20 years ago were war zones. We discovered some of the most amazing alpine terrain that Europe has to offer.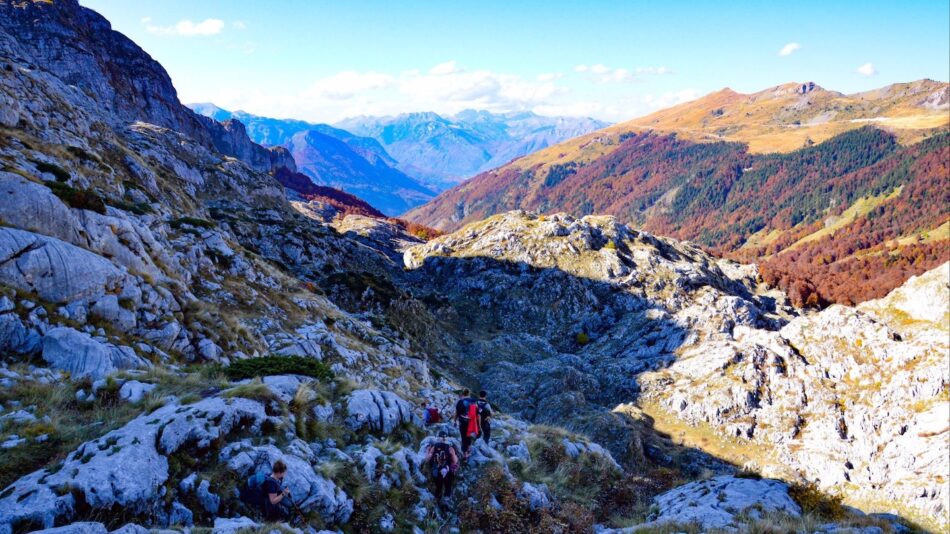 Staying in small villages and towns with locals who spoke little English, we learnt about the local languages, cultural traditions, religious beliefs and history of the area. We tackled everything from low-lying valleys and dense forests to rocky cliffs and glacial lakes. 
We tasted homemade food and Raki (an anise-flavoured alcoholic drink), played football with kids in the street, adopted a stray dog who refused to stop following us and completed our series of hilarious challenges along the way. Think back waxing, tattoos, burpee marathons, free hugs and inflatable dinosaur costumes!
"It's not about the destination, it's about the journey."
The power of group motivation
When you're surrounded by picturesque scenery and a group of friends whose positivity and drive supports you every step of the way, staying motivated isn't too difficult. Yes, we all had struggles but we also had triumphs. There were days when our legs just wanted to give up but there were also days when we jumped for joy and couldn't be prouder of what we accomplished.
Whether it was the banter and bad jokes, the lethargic mid-hike dance parties over the speaker or the photoshoots 'for the gram'; we had each other's backs. Everyone has their own mountains to climb, but we climbed these ones together. And for the ultimate cause – to do something about the global water crisis.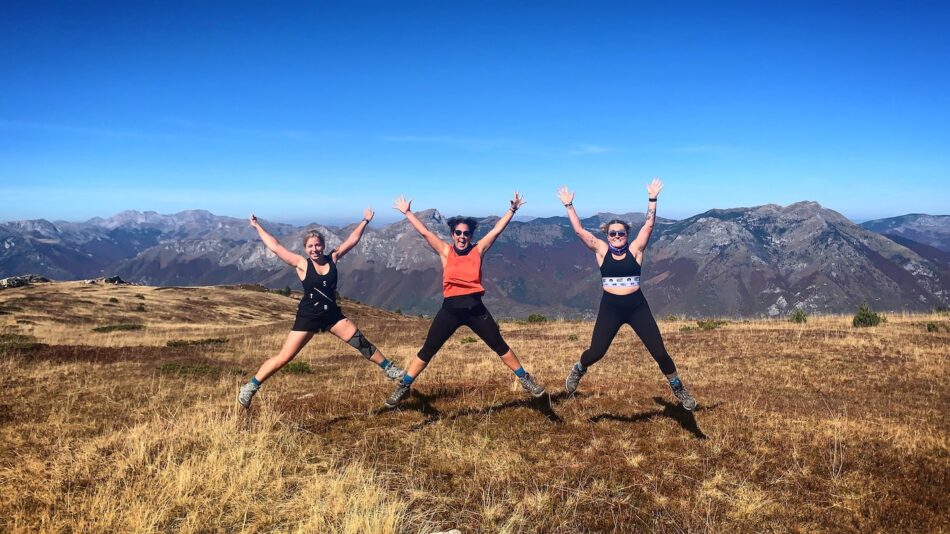 Support the cause
Inspired by our story? Donations are still open and we'd love to raise even more money to help combat the global water crisis. Check out our Walkers4Water website and read more about Charity: Water and the incredible work they are doing around the world.
If you feel like some further reading, this great interview on The Bill Simmons Podcast with Charity: Water's founder Scott Harrison explains his inspiration for starting the organisation. 
Every year, we prove that a small team's actions can change the lives of hundreds.
https://www.instagram.com/p/B39LZT0AgKE/