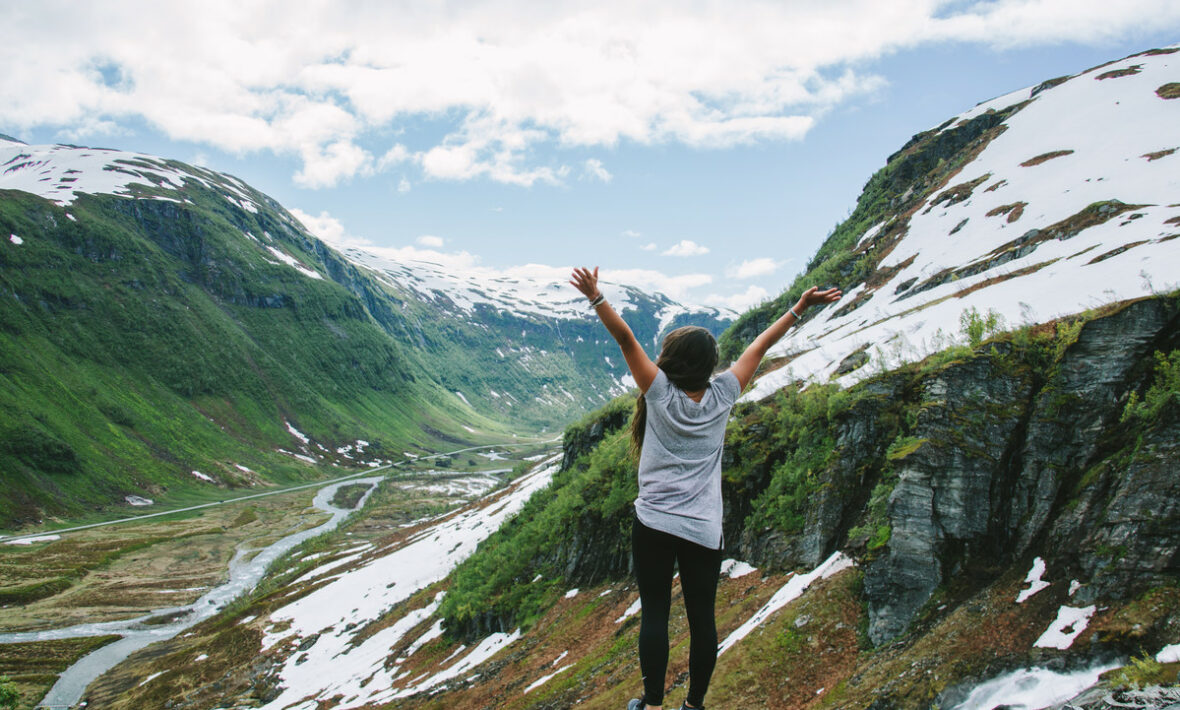 According to the 2017 World Happiness Report, released on Monday, the International Day of Happiness, Norway is officially the world's happiest country. Based on an average score offered by residents who were asked to rate their lives on a scale from 0 to 10, Norway topped the charts with a score of 7.54 on the happy scale.

Sure it has a great education system, economic growth, high life expectancy, an abundance of generosity, social support and freedom. BUT it also has a lot more going on helping to trigger those happy endorphins. Just take a look at these 12 reasons we think Norway is thumbs up, smiles, good times, and all round smashing it on the happiness meter.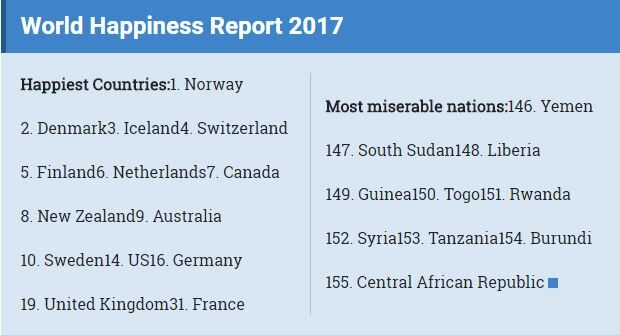 Friluftsliv – aka 'free air life'
With heaps of glaciers, fjords, lakes, rivers, creeks and a rugged coastline, Norway lends itself to an outdoor lifestyle which means adventures galore! There sure is no shortage of kayaking, hiking, fishing and skiing.
Norway employs The Allemannstret Law
This is essentially the freedom to roam wherever the hell you want. As long as the land is unfenced and far enough from a house, you can sleep outside, have a picnic, ski, camp, pick some berries, act out your Viking fantasies…really anything you want.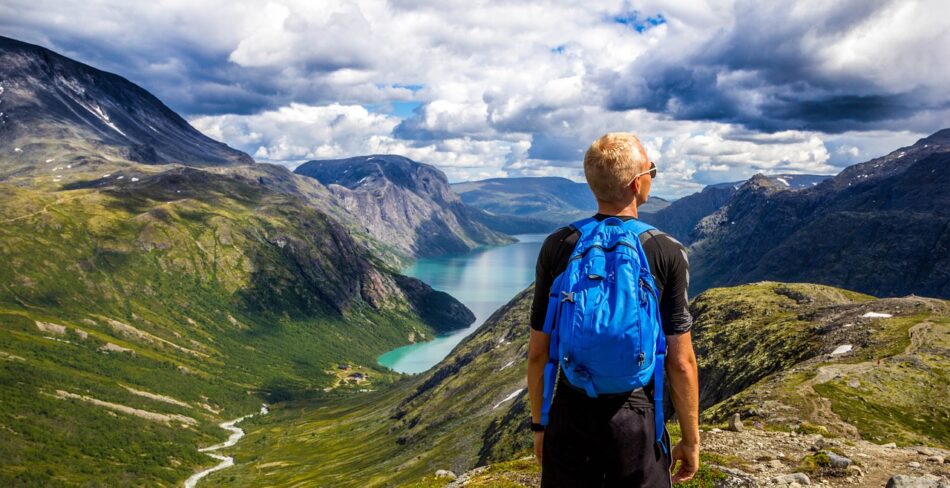 Fjords.
The picture says it all. With a total of 1,190 fjords in Norway and the surrounding Svalbard islands, the elongated waters and equally impressive scenic surrounds are a geographers dream.
The Kjeragbolten photo opps are REAL
Insta game is HIGH in Norway, especially in the Kjerah mountain where there is a gravity defying bolder perfectly suspended thousands of feet above the ground.
It pretty much looks like The Lion King
Pride rock move over, Trolltunga is the new kingdom that's got our tales wagging. This piece of rock, jutting out of a mountainside 2,300 feet above Lake Ringedalsvatnet, provides the perfect spot to check out some seriously mind blowing views.
24-hours of day light
Yup, that's right! Norway is situated above the Arctic Circle, resulting in the country being blessed with 24-hours of daylight for a few weeks during summer. And the activities you can do under the midnight sun are unreal – midnight whale safaris, sea kayaking and camping are an absolute MUST.
And in the winter you can see the Northern Lights
Once you're all topped up on Vitamin D, September to late March proves the perfect time to see the skies fill with the magical dancing of violet, green and pink lights. The northern part of the county is where it's at to gaze up at the skies surrounded by the mountain tops – one helluva epic light show.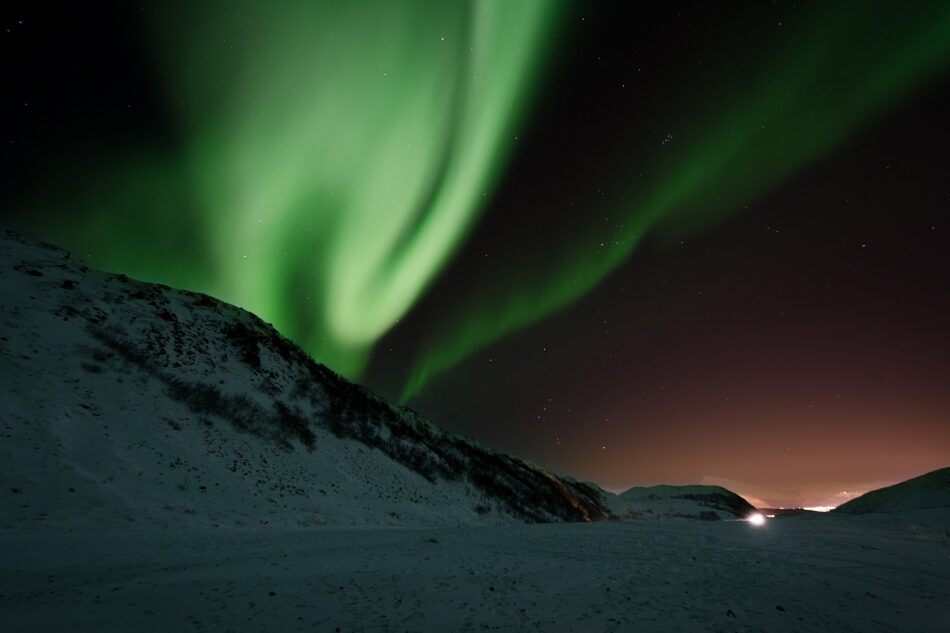 It's an island hoppers dream
With 240,000 islands and a coastline that stretches out for over 64,000 miles, Norway natives have an abundance of non-stop island adventures right on their doorstep. Does this country ever stop giving?
The birthplace of skiing
Trace skiing back to day one and you guessed it, you'll find Norway. Even the word "ski" comes from Old Norse, translating to "split piece of wood".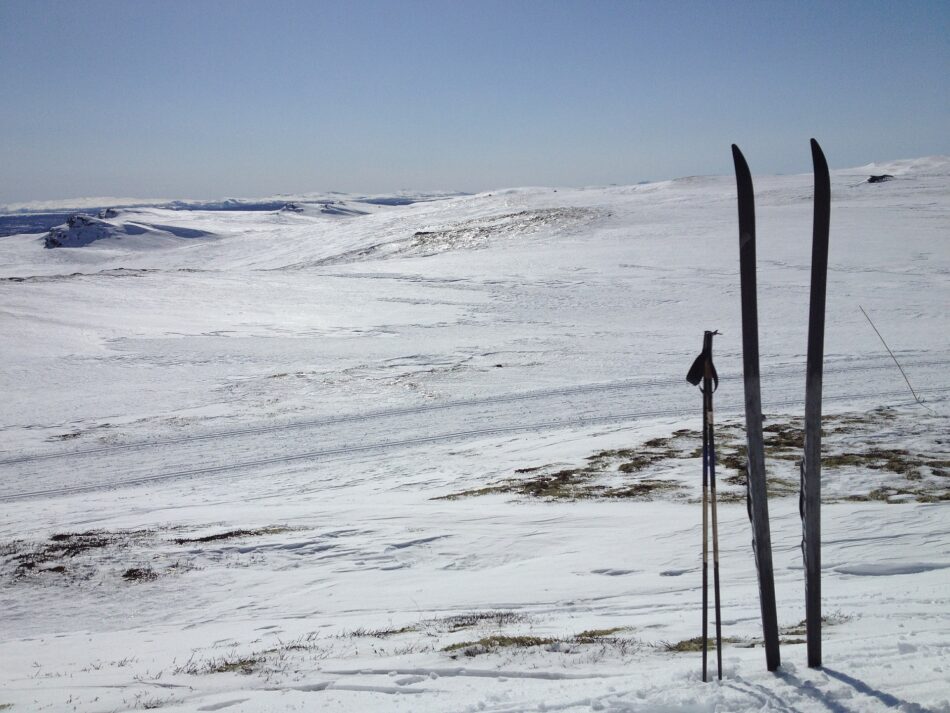 The enchanting animals
Wild reindeer and polar bears roam the picturesque White Mountains. It really doesn't get much more idyllic then this.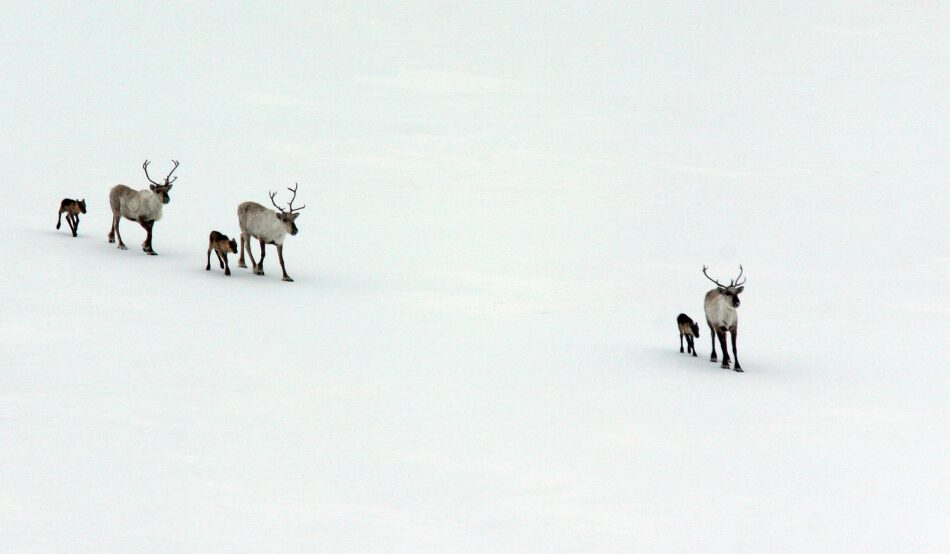 The crime rate is low
Who wants to partake in crime when everyone is just so damn happy? According to OSAC U.S. Department of State, Norway has a relatively low level of crime in comparison to the U.S. and Western European countries with large populations.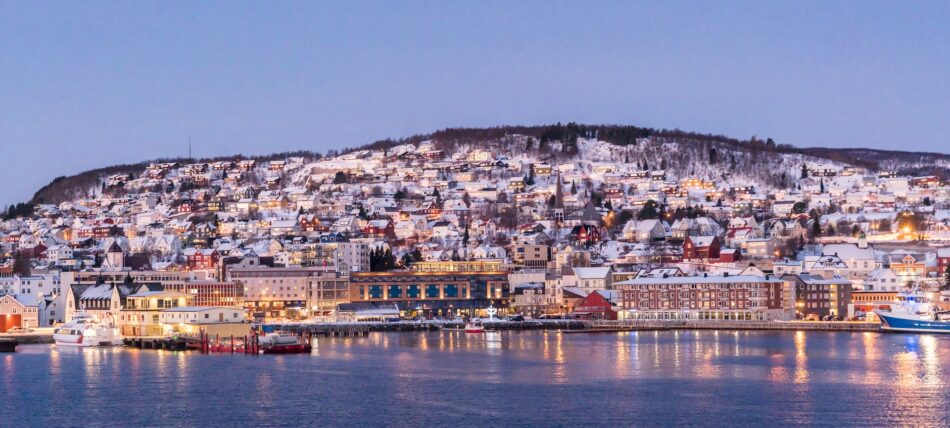 The buildings are like an architectural rainbow
Multi-coloured houses populate the pretty lake beds of Trondheim – nothing represents happy quite like this!