In the off season of 2017, I found myself on one of the most rewarding and learned trips I've ever been on. India was calling, and this took shape with Contiki's Eternal India experience.


I've always been intrigued for what India could provide. I've been a little bit nervous to take the plunge knowing it would be completely different to what I'm used to. I also knew that I'd have a different view on things coming back to England. Let's just say, it didn't disappoint. If you aren't familiar with Asian countries, it would definitely serve as a shock to you. But being shocked isn't always bad, sometimes it can act as the biggest wake up call and biggest step towards personal growth.
Here are just some of my findings from India…
1. FOOD
If you have a curry in England it's nice, but try one in India and it's times ten. It's not just the delicate spices but leaving the table feeling light rather than lethargic. A lot of it is vegetarian, which is something I've flirted with the idea of after watching team mate Anthony Mullally – who is a committed vegan – and I could quite easily be one if I was out there. There are so many different textures and tastes. I was worried about eating curry for breakfast but, I'll be honest, I couldn't get enough and never got sick of it. Some of the very best food I've tasted was on the street stalls, you couldn't imagine something more authentic. One of the signature dishes was a burger-type potato cake in fried bread which they make in front of you for the equivalent of about 50p, and it was one of the best meals I've ever had. The only thing to be wary of is, if they see a Westerner, they tend not to make it as spicy, you have to tell them you want the real deal.
2. WEDDING CRASHING IS ACCEPTABLE
It must have been the season, because both nights we spent in Udaipur, it seemed we were destined to be wedding crashers. We were walking round one night in Udaipur and caught some music that seemed ridiculously loud but we had to follow it. We crept in just to see what was happening and after about 30 seconds of sheepishly looking on and looking extremely out of place, we were getting called up to a full stage of dancers. There were obviously thoughts running through my head doing everything to stop me going up, but for want of a better phrase, I just thought 'fuck it'! I was doing my best and I absolutely loved it. The whole event was focused on everyone having the best time they could, and there was no alcohol in sight. The next night's wedding celebrations was served up as a moving truck with crowds following the relentless beat of Indian dance music. We stepped out of a restaurant after a long day sight-seeing and we were literally swept up with the crowd. We were being pulled in by people elated by the occasion. So, we threw ourselves in there again and joined the convoy of raving guests of the celebration. The joy on show was infectious and I will never find a better walk home than that night.
Udaipur was magnificent, it gets dubbed the Venice of India and the architecture around the lakes is simply stunning. Several scenes for the Bond film Octopussy were shot around the water palaces there. We went inside a majestic Hindu temple, easily the match of the Taj Mahal, and the chanting in unison together was such a cool vibe and source of energy. It was effortlessly beautiful and a special experience.
3. VALUE
The overall standard of living may be lower but appreciation is heightened. In Jaipur, I had a two hour window before our next official engagement, which was to sit down and eat with an Indian family and I wanted to find a gym. After a good session, I hailed a rickshaw and this lovely old man offered to take me back to the hotel. He was genuinely one of the nicest guys you could ever wish to meet. Initially, he got the name of the hotel slightly wrong and took me ten minutes out of the way and could not have apologised enough. All the way through the journey he was describing the best of Rajasthan and Jaipur. I gave him a tip – which would have been the equivalent of about three pounds – and the look of appreciation and gestures made towards me just showed how grateful he was and it brought me a big smile. It wasn't because of the money but the jokes and time we'd shared together, albeit brief, and that really struck a chord with me. We can get so caught up with the minutiae of life, but he was just plugging away and so positive about it. For me, those are some of the best experiences travelling, however little they may seem.
ALSO FROM STEVIE: 3 MENTAL HEALTH LESSONS I LEARNT TRAVELLING IN INDIA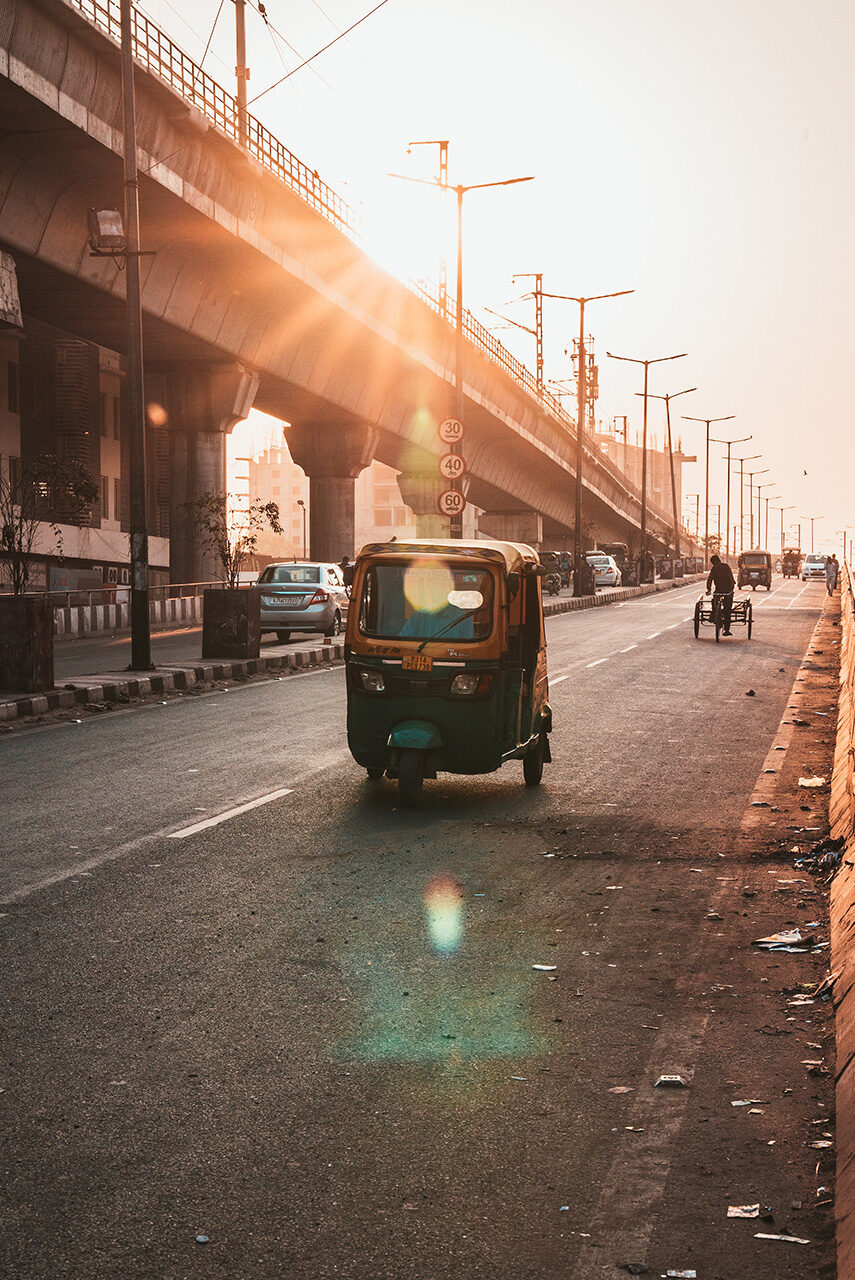 4. STRANGERS
The Contiki group didn't know each other beforehand, which could be daunting for those who are of the shier disposition but there was so much to learn from those in the group, whose bond and camaraderie grew throughout. There were people from Ruanda, Australia, America and various parts of Britain, but quality time with those of a different background led to us all feeling so comfortable in each other's company.
On the Eternal India trip, you tend to find that the majority of people on it are coming off the back of life happening to them – and it's a positive reaction to it. One of the women on the trip, Mel, had spent time until late 2017 nursing her father, who had passed away. She and her partner decided that they would see the world and do something a little bit special now before it was too late, and the embracing of the situation in that manner rubbed off on all of us. Then India awaits. And as a group, you have the opportunity to fully immerse yourself in to it, along with new friends relishing the chance.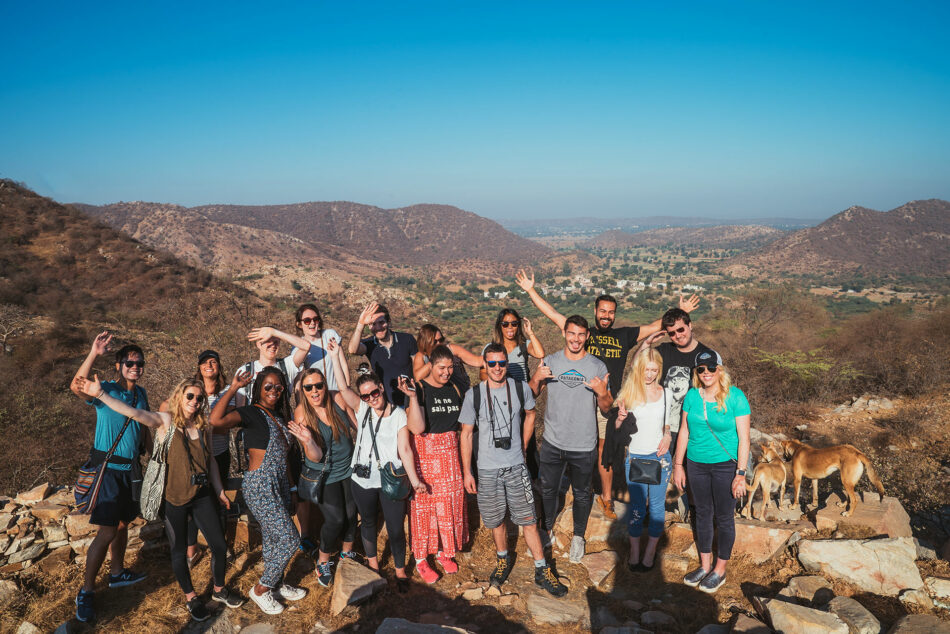 5. DIFFERENCES
To our eyes, the contrasts seem chaotic but there is an overall sense of control, and the frantic is in sync. That opened my eyes the most, things seem to work and the people get on regardless of whether there is different culture, religion or colour of skin. Economically that's represented, especially in Dehli, with the highs of opulence in the case of million pound mansions, down the road from extremes of poverty. It was such a sharp contrast to these eyes but you got the sense that it's just the way things are. I chatted with Boy George ahead of my Contiki trip to India about the diversity, the traffic and the sensory overload. He shared my excitement, but over the top of it he reminded me that "you can change for India, but India won't change for anyone".
This article was originally published on Mantality Magazine