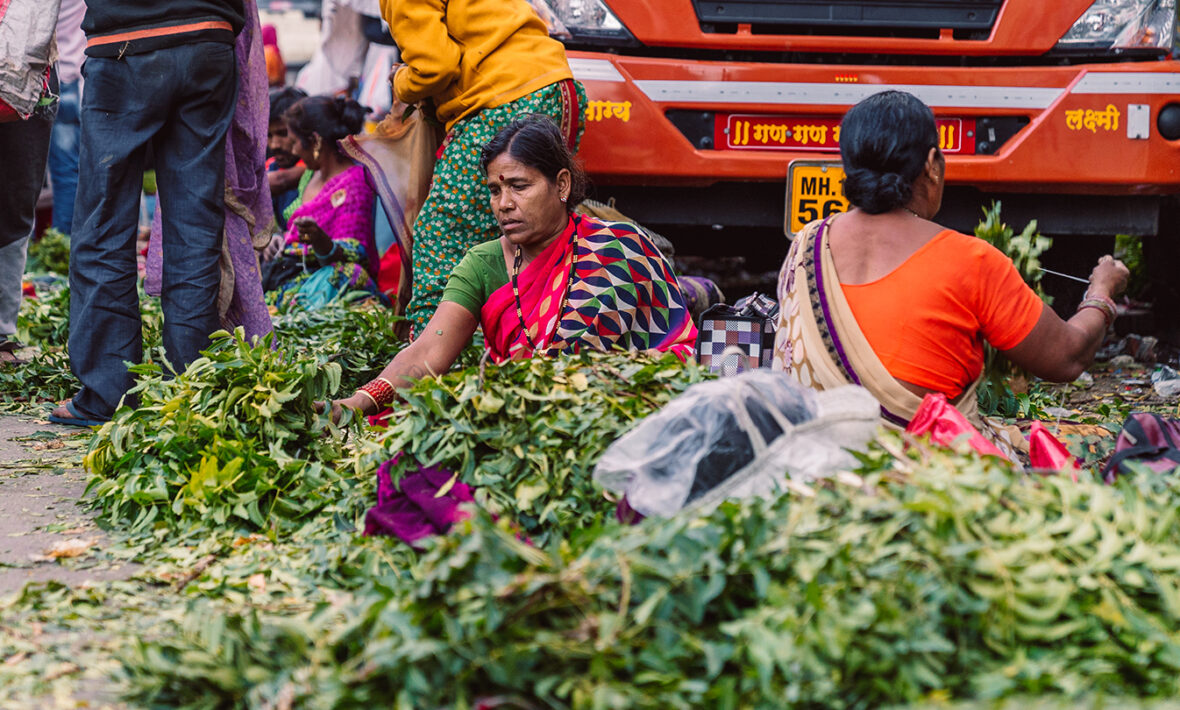 It's funny how things work out sometimes. On the 2nd of December, I was 7 hours into the first leg of my flight to India. I did the maths for what time it would be in Australia and it was about 6:45pm – half-time in the Rugby League World Cup Final. 'I could have been playing in that right now' I thought. This was a moment where I felt that little skip of a heartbeat.
Playing in it would have put me on the biggest stage of my career. However, instead I was about to embark on one of the most eye opening experiences of my life. I was heading to India to start my Eternal India trip for The Travel Project with Contiki.
There's a bit of a crazy story that leads us to this point. Less than 2 months before this trip to India, I had the biggest week of my life. I was playing in a Super League semi-final for my hometown club team, Leeds Rhinos in the UK. I played in a match winning performance and put in one of the biggest performances of my life. Winning this game would ultimately take us through to Old Trafford to play in the Grand Final, not to mention I would have been even closer to securing my spot playing for England in the Rugby League World Cup in Australia.
But 70 minutes in, I dislocated my shoulder. I landed on my left elbow, and with three Hull FC players adding their weight, there was a huge crack and crunch with my left shoulder forcing its way out of its socket. This was the worst pain I've ever experienced, but the emotional pain was harder to bear.
It meant I was going to miss the second Grand Final of my career through injury. It was a desolate 12 hours before I could get put under general anaesthetic to get my shoulder put back in place. I was at my lowest with nothing left as I waited in agony. I even had thoughts of moving away from the game altogether as the trauma was too much to take.
Injuries in sport can destroy your best laid plans. After suffering my fair share, I've had to deal with the emotions that come with not living up to my expectations. As an athlete you have to be competitive, but when there is an interference in the striving for that goal, that's when you have to deal with something new. Often though, we don't have the tools in our armoury to react in the best possible way.
I found this out back in 2014. I was back fit playing for Leeds Rhinos, but it was after my big first injury where I had a 9-month layoff.
Struggling with these feelings and understanding other men were aswell, I created an online publication called Mantality, which focuses strongly on male mental health. In this space, I'm seeking to open up the discussion around mental health. There's still a stigma attached to talking about it. There's the mental health issue itself, but then there is also a fear surrounding it, of opening up and admitting things aren't right. The first step is being honest with yourself and speaking about it. This may be uncomfortable and scary, but these are the things you must take on in order to grow.
So how did all this result in my travelling to India with The Travel Project? Fate, I guess. I had missed out on the biggest tournament of my life but as one door closed, another simultaneously opened, onto the bustling streets of Delhi. Touching down here I had that slight discomfort in my stomach. It was the anticipation and nerves that you get when visiting unknown lands. India shakes you out of the ruts of ordinary perception and makes you realise things, both about humanity and about yourself, that you never knew. These were the three biggest lessons I took from my time here…
(Stevie has recently recorded a podcast, for our Out of Office series, on his experiences with mental health and the way travel has impacted him)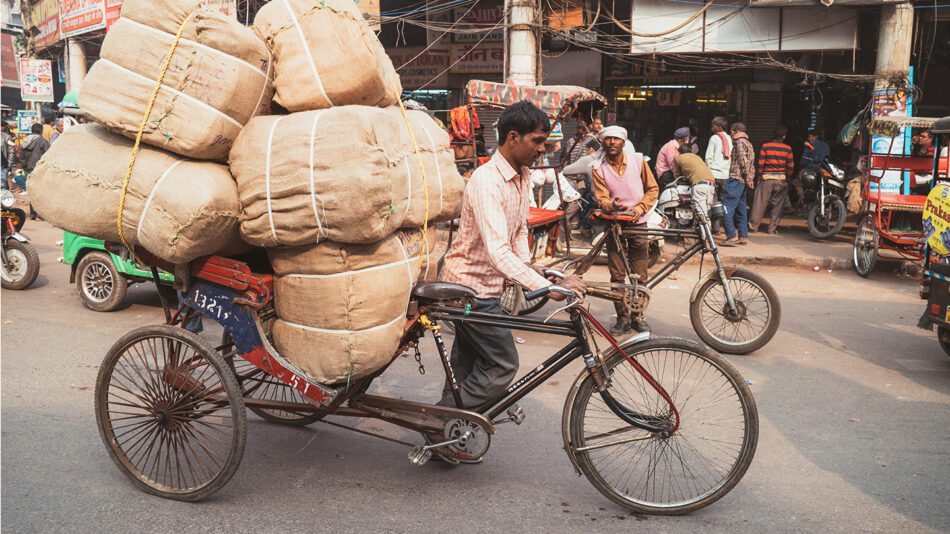 Lesson 1 – Kindness and community is everything
There seemed to be something quite magical about India. Amongst the unexplainable wonders like the Taj Mahal, the parts in between served to be very surprising and above all, humbling. Our short stay in Mumbai in particular really touched me. We had the chance to see Mumbai come to life in its controlled chaos. Waking at dawn, we ventured out to the famous Sassoon Dock where fish are brought in, auctioned off, and sent on to different parts of Mumbai to be freshly served or sold (no supermarkets here).
Most of the people working here came to this position after elders in the families had passed down the mantle. The markets were made of small communities, all working for the same thing. Invested in supporting their families, they shared the early mornings and hectic schedules together. This was one of the most humbling experiences I'd ever had. Seeing everyone content, but also feeling valued in their role caused me to have a smile all the way round the market.
RELATED: TRAVELLING TO INDIA WILL CHANGE YOU FOREVER. HERE'S WHY
This place was completely different to what we are used to, but it was so clearly radiating humanity's beauty at its basic level.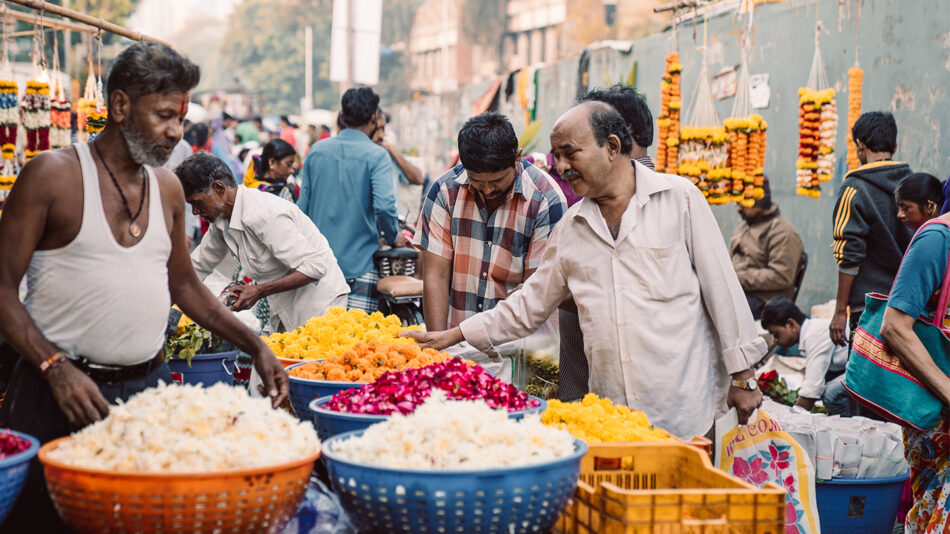 Lesson 2 – Your inner psyche can be wrong
Mental health can be quite abstract at times, and sometimes your mind can be the worst advisor. On the way to my Bollywood dancing class I was tired, I was grumpy and I just had that dull feeling that you get sometimes. Add a little nerves and tiredness in there, and I seemed to be ready to shut off any possibility of this being a positive experience.
How wrong was I.
There was a choice to be made here; I could listen to my inner self, or I could just go for it. I decided on the latter. I 've got a lot better at just diving into things that are notoriously uncomfortable for rugby players.
It's incredible how plunging yourself into a situation where your focus is purely on one thing can completely change your state of mind. Leaving the class, I felt transformed from the person I had been entering it; the result of proving myself wrong.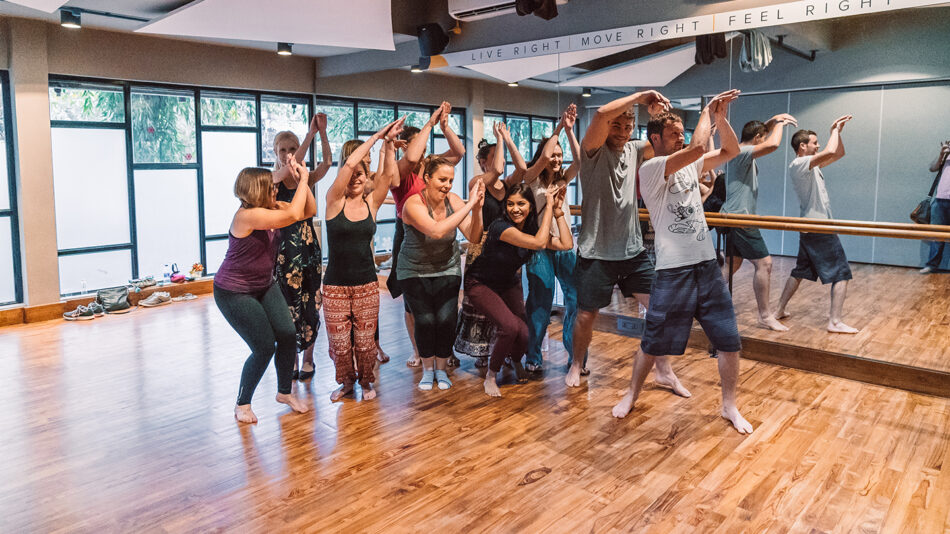 Lesson 3 – Learning to believe
Travelling enables you to create distance. Not just distance from your hometown, but distance from everything you are normally so infatuated with at home. You create a distance from your normal routine and you fill it with time that is, for the most part, unpredictable. In a lot of Western countries, the culture can be very individualistic; we think about ourselves, our lives, and how our actions and decisions will impact us as individuals. Travelling around the different parts of India was heart-warming.
Speaking of belief, I've learnt just how powerful this can be. Over the last few years I've found that I can gain the biggest rewards when I put myself to the test. This involves going out of your comfort zone, and coming home with the proof to yourself that you can perform. That equals belief, right? Knowing you can do something even when others say it's impossible, and then believing so hard in it, it comes true?
When you explore India, belief is what confronts you. They believe that being a good human being is the top priority, and this thinking rubs off on you more than you can imagine. Whether you follow the Hindu religion or any god for that matter, the belief framework in which the Indians live by is a peaceful and sharing one. I had many conversations with our local tour guide Vikesh, who went down as a bit of a legend amongst our group. I remember him so clearly stating that the thoughts that you have as an individual dictate how the outer world is to you. Wherever we are, reality is coloured by the dye of our own interpretation.
RELATED: INDIA – TIPS AND TRICKS FOR FIRST TIMERS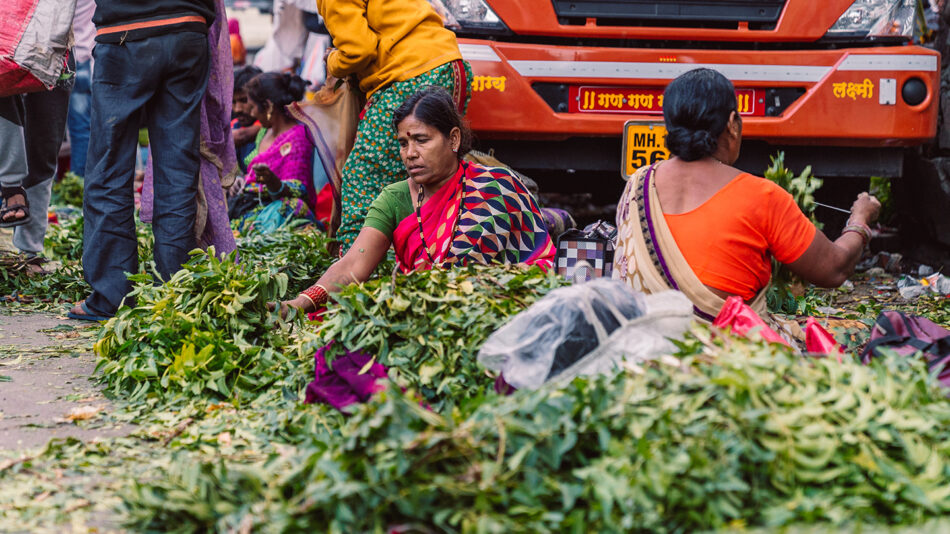 Translating these lessons to improve male mental health
So, why don't us men talk about mental health? What is the belief framework growing up in England? What are the things that we grow up adjusting to? As men, we are notorious for not being able to open up about our feelings. Men don't want to be a burden to their partners or friends, and they don't want to appear weak. Growing up as a youngster I don't think there were many times I was prompted to discuss my feelings or thoughts. Talking about your feelings – it was almost a weakness. That seems wrong to me.
And then there is the framework of peace, sharing and kindness that comes from the Hindu religion. People are kind to one another, look out for and care for each other, even smile at each other – something those of us in the UK could learn a lot from. It seems simple enough, but these small transactions of kindness speak volumes to those who may be struggling with feelings of isolation, anxiety or loneliness.
For me, India came at a time when things were not going as planned. I missed out on a massive opportunity, but because of this I got to visit a country unlike anywhere I've ever been before. India is like a giant conveyer belt of emotions, all colourful, all diverse, and all ready to change how you think about the world, and yourself.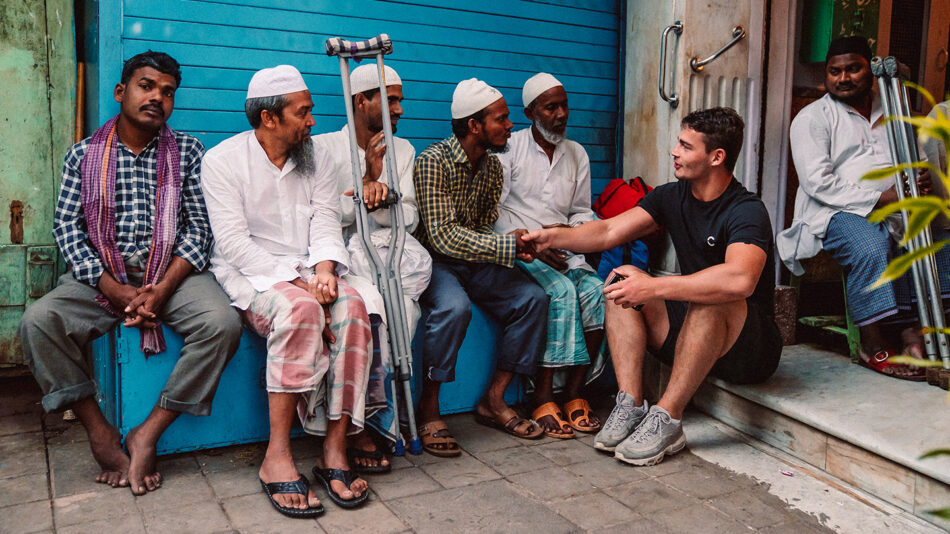 Stevie Ward travelled on Contiki's Eternal India trip as part of The Travel Project. If you are an aspiring content creator with a travel story to tell, head to our community writer hub to get your work featured on six-two.