5 reasons to add Belgium to your Europe itinerary
Share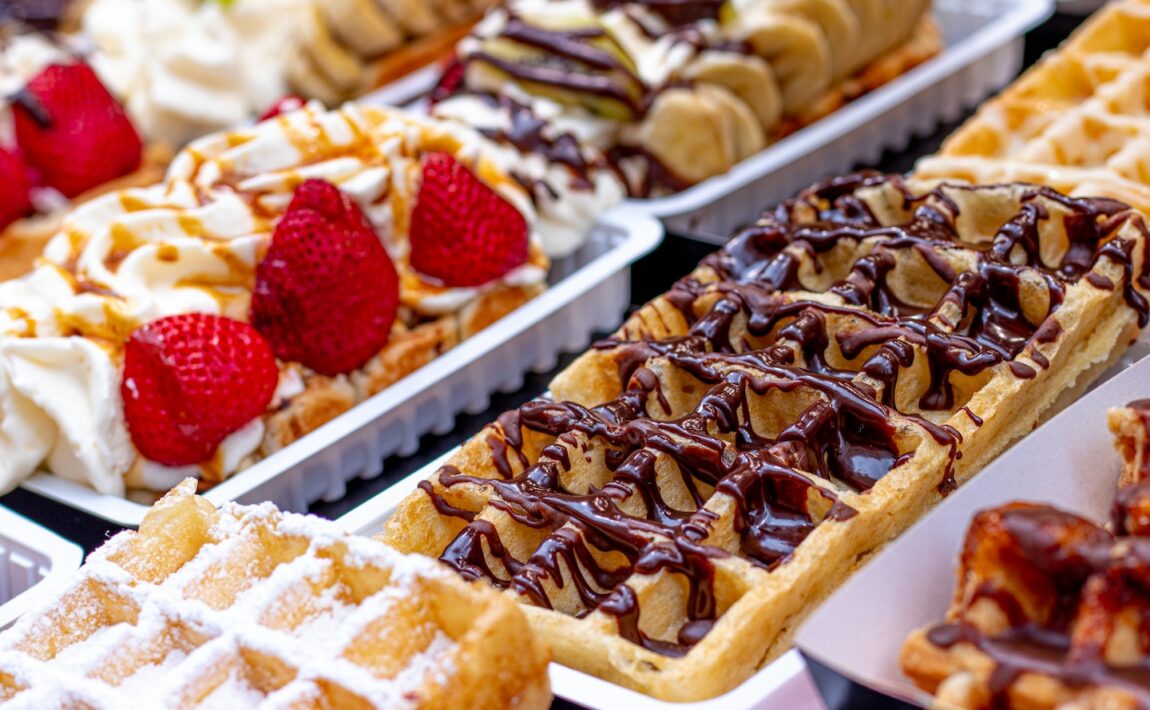 Ah, Belgium. Not often spoken about in comparison to the Czech Republic or The Netherlands, but home to a handful of cities that prove entirely unforgettable. When I visited Belgium in February this year, I wasn't sure what to expect. Would it be interesting? Would it be easy to get around? Had I made a mistake going somewhere I didn't know much about?
Now that I'm back home in Australia, I can safely say I didn't regret a single minute I spent in Belgium. In fact, I've found myself urging people to go there. Here are my five reasons why…
1. It's like walking through a chocolate factory
Seriously. You can dedicate an entire day (or three) to walking between chocolatiers in Belgium, trying chocolate samples and feeling so happy – thanks to all those feel-good chemicals that chocolate releases in your brain.
On our first day in Brussels, my partner and I had a fight, but we still decided to explore the city. The fight didn't last long once we walked down to the Grand Place – the central square of Brussels. Do you know how difficult it is to stay mad at someone when you're eating chocolate?
These are my top three picks for chocolate:
Planete Chocolat, Brussels – This is the only place in Brussels that currently handcrafts their chocolate. Even their plain chocolate just melts in your mouth!
Neuhaus Chocolates – With locations all over Belgium, it's not hard to find a Neuhaus store (named after the literal inventor of Belgian praline, by the way).
Choco Jungle Bar, Bruges – This place is home to the best hot chocolate I've ever had. They boast an impressive menu filled with odes to the origins of chocolate, including an Aztec hot chocolate made with spices, the Mayan specialty, and of course, the traditional Belgian hot chocolate.
2. Belgium makes for an awesome weekend getaway
Currently in the midst of planning your Europe trip? I'm going to go out on a limb here and guess that you're planning to go to either Amsterdam or Paris. Guess what – Belgium is smack bang in the middle of the two!
Brussels is only two hours by train from both of those major cities. This makes it a fantastic destination for a day trip or a short weekend sojourn, especially if you're looking for a way to break up your journey from Amsterdam to Paris. If you're planning to spend a couple of days in Belgium, make sure you see Bruges and Ghent, too! The architecture alone is not to be missed.
3. It's pretty easy to get around if you only speak English
The three official languages of Belgium are French, Dutch and German. However, as someone who cannot speak any of those languages – my French is abysmal – it was really comforting to spend some days just speaking English.
Most eateries also have English menus and English-speaking waiters you can talk to. Because at the end of the day, sometimes it's just really nice to be able to order bangers and mash without using Google Translate.
4. Beer lovers are welcome
As an Aussie, I totally get the local love for beer. Although I must say it was decidedly more refined (perhaps the effect of the cobblestoned streets and quaint architecture). Nevertheless, beer lovers will feel right at home in Belgium.
The beer is cheap, cheerful and can be as strong as 9% (we tried Straffe Henrik and Affligem, for those who are wondering). There is even a bar in Brussels dedicated to beer and currently has over 2000 different types on its list, landing it in the Guinness Book of World Records in 2004.
5. There's plenty of cool history to delve into
Our visit to Belgium was particularly memorable thanks to the various historical experiences we had. One of these was an all-day tour to some of Belgium's most important WW1 memorial and battle sites. Another was a stomach-clenching visit to the torture museum in Bruges, which admittedly left me a little light-headed.
My favourite, however – and an absolute must-see – was the Gravensteen castle in Ghent. The complimentary audio tour was hilarious, emotive and encapsulating. It paints a picture with amusing sound effects and wacky titbits – from Count Philip pooping in front of an excited audience into the surrounding moat, to the lonely story of his wife. At the end, you're left feeling like you know what life was truly like within those castle walls.
So now you know the top reasons why you should be visiting Belgium. The next question is when?