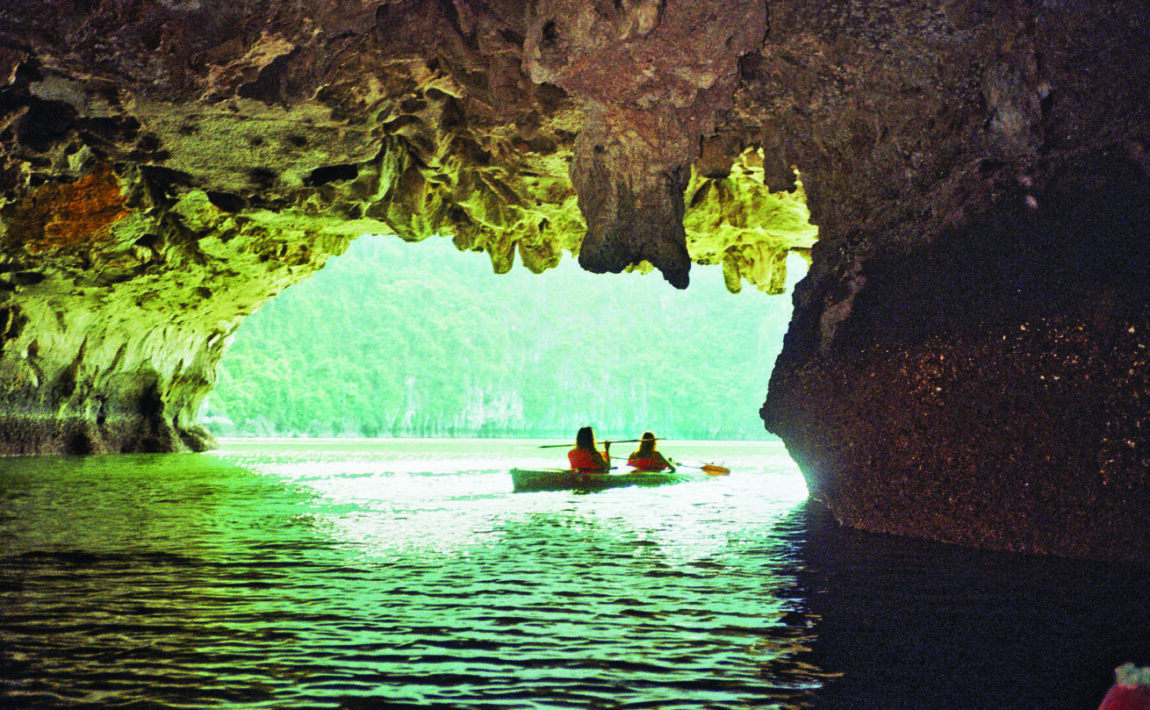 No guillotines, no rabbit out of the hat, and definitely no pennies behind your ear. But make no mistake, when you visit Asia with Contiki this winter, you're in for one romp of a magic show.
Imagine yourself traversing those Thai beaches (which are still sunny AF.) Or napping on a luxury junk boat in Vietnam. Or skiing in Japan with the bright lights of Tokyo still blinking away at your subconscious.
Yup. Wherever you're dreaming of this winter, this continent's got it all gift-wrapped and ready to go. And when you travel with Contiki, you travel with all the inspo and none of the stress. Plus tried and tested accom, a group of like-minded 18-35s AND a cool Trip Manager to be your friend, guide and merry-maker along the way.
I know what you're thinking. But nope – no magic spells here. Just epic planning, so you can focus on your epic adventure.
All you need to do is choose your destination…
Island Hopping in Thailand
For anyone who… loves the sun, loves James Bond, loves to party on a boat.
See Phuket, the Phi Phi islands and Krabi in 8 days. It's those towering cliffs and blue-green seas you've spent hours daydreaming about. On Thai Island Hopper West, you'll start out by meeting elephants who've been rescued from a life of cruelty and now live a life where they're free to be…elephants. You'll get to relive your fave scenes from The Beach at Maya Bay, and from The Man with the Golden Gun at Phang Nga Bay (AKA James Bond Island).
On the Phi Phi day cruise, you and your crew will take to the seismic seas for a day of scenery, snorkelling, swimming, sunbathing… plus other things that don't start with 's', like all-round good vibes. This trip has a super relaxed itinerary, so you'll have plenty of time – not only to experience the legendary nightlife of the western Thai islands, but also to kick back on the beaut beaches during the day.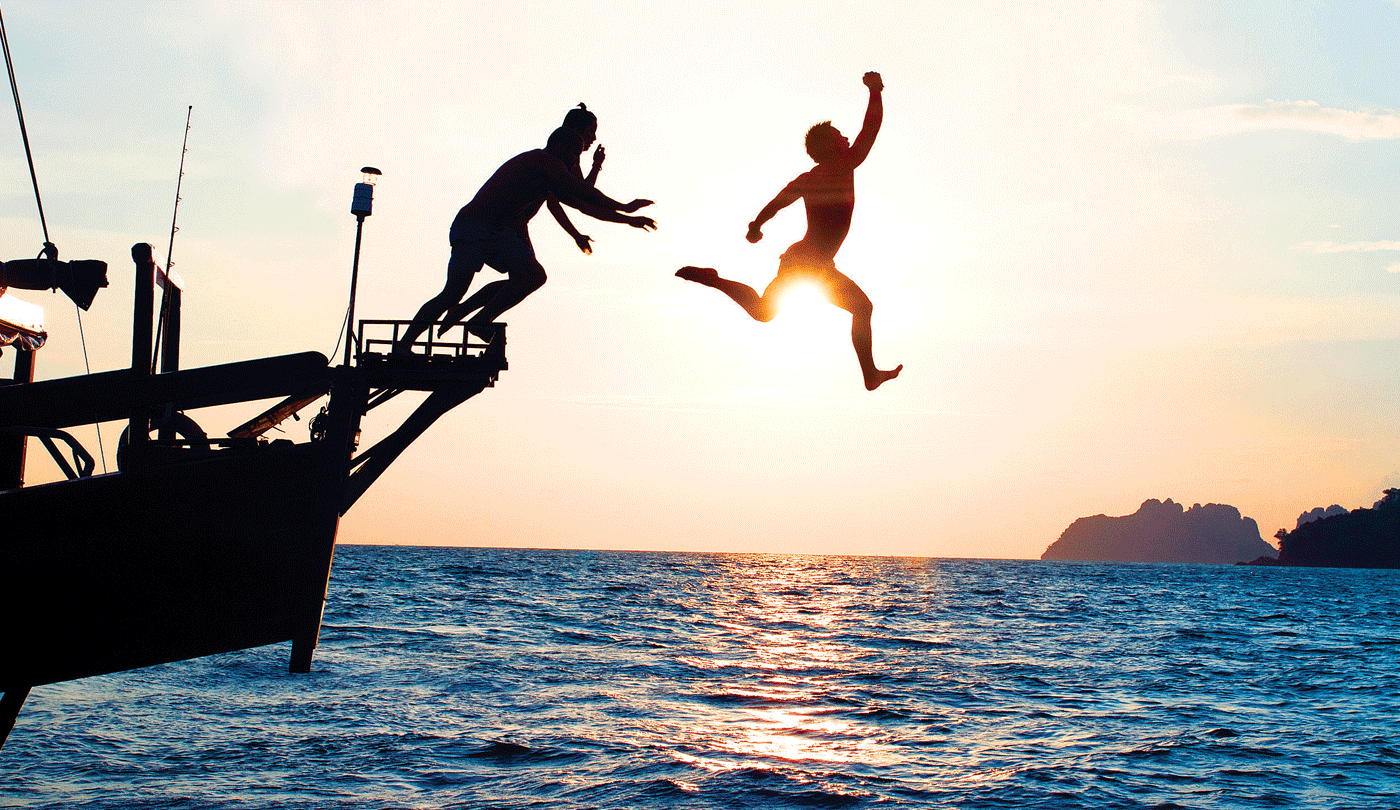 Boats n Bays in Vietnam
For anyone who… loves food, loves military history, loves a luxury boat or two.
See Ho Chi Minh, Hue, Hanoi and more in 12 days. On Vietnam Experience, you'll immerse yourself into the country's history, culture and mind-bending natural beauty. There are two Contiki Special Stays on this trip too: you'll spend some real quality time in Ha Long Bay, basking in its sprawling splendour from the comfort of a luxury junkboat. You'll also enjoy a traditional homestay on the famous Mekong River Delta, where you'll get to meet and hang out with local Vietnamese hosts.
Did someone say food? There's lots of it on this trip, and I don't just mean bucketloads of flavourful Pho. You'll try local delicacies from each region you visit, you'll join a street food walking tour in Hue… you'll even cook Vietnamese food yourself at a unique cooking class.
In Vietnam's south, you'll get to learn all about the Vietnam War – and literally immerse yourself in its history – with a crawl through the Cu Chi tunnels.
Yup. You'll crawl, you'll cycle, you'll kayak. And then some. The one thing you won't do is be bored.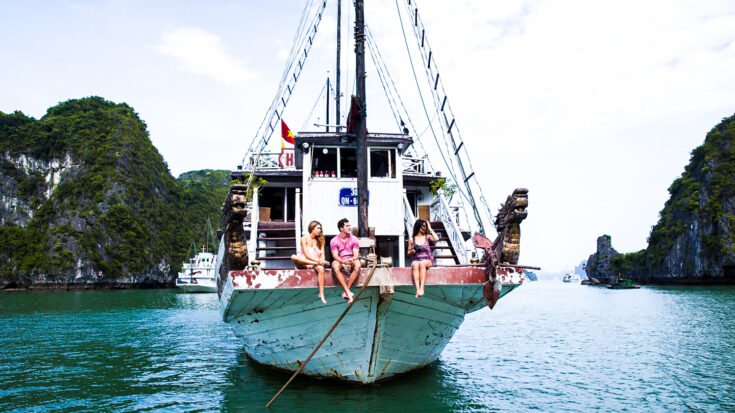 Cities and Skiing in Japan
For anyone who… loves snow, loves harrowing history, or futuristic cities.
See Osaka, Kyoto, Tokyo and more in 10 days – with the option to shred on the slopes of Hakuba Ski Resort at the end. You'll tick Japan's holy trinity of awesome cities off your bucket list – and believe me, those bright lights and moving billboards are even prettier when it's snowing outside.
You'll zoom (literally) from Japan's tech-topian present to it's haunting past with a bullet-train trip from Kyoto to Hiroshima, where you'll learn all about the lasting effects of the infamous atom bomb explosion. If things get too heavy, fear not, you'll be learning how to make okonomiyaki later.
And guess what else is prettier when it snows? Yup, Mt Fuji – which you'll get a sterling view of from the Hakone Ropeway. And if snow-capped peaks are your thing, and you fancy some skiing action, you can join your Contiki crew at the Hakuba Ski Resort for an extra few days at the end of the trip.
See – what'd I tell you? Abracadabra or what?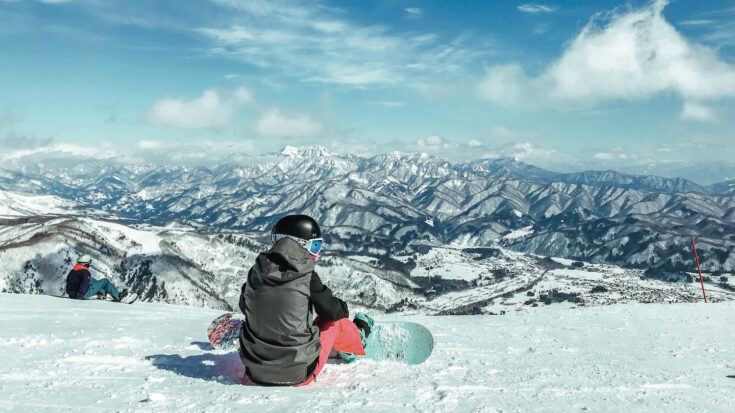 Still can't decide which Asia destination to travel to this winter?
Still can't decide which Asia destination to go to this year? Why not take our quiz to decide?