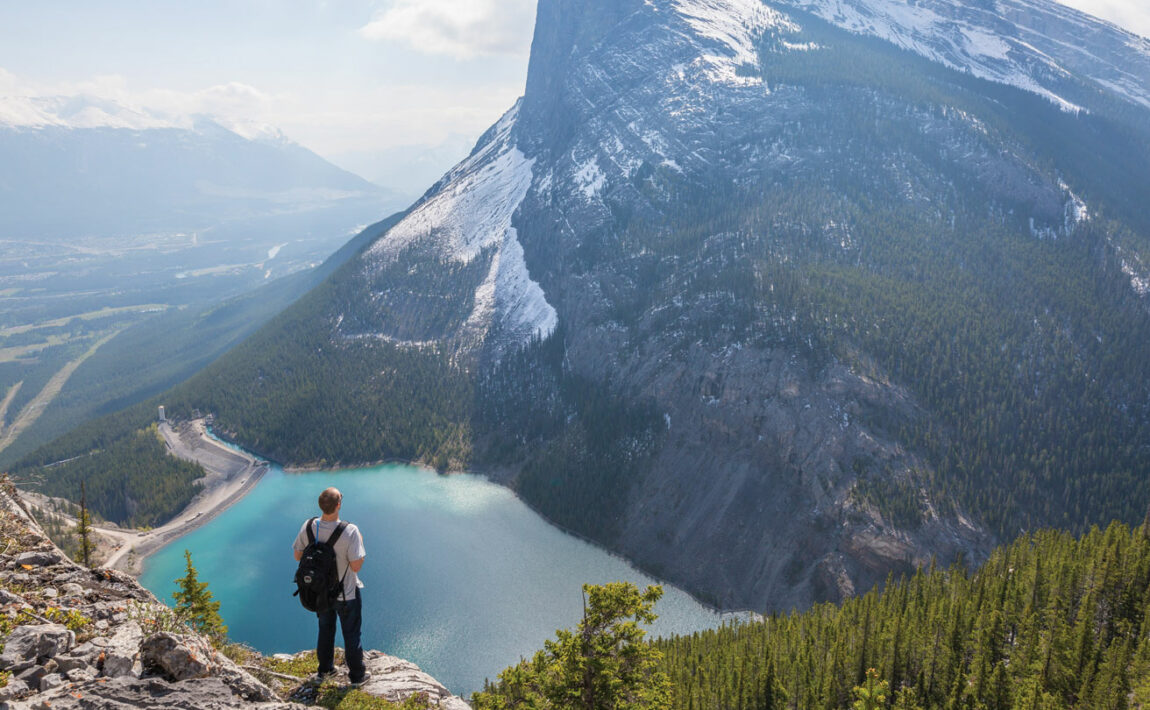 From coast to coast, Canada has some pretty incredible landscapes. From coastal rainforests and dramatic mountain ranges, to colourful meadows and rugged cliff sides – there's enough diverse scenery that even Canadians could never get bored of exploring their home turf. Many of these incredible places can only be explored by foot, so the ideal way to appreciate the best of Canada is to strap on those hiking boots and explore! Whether you have a week to immerse yourself in nature or are just seeking a few hours to escape, we've compiled some of the best hikes in Canada you should definitely explore on your next vacation.
1. The West Coast Trail, British Columbia
Known as one of the best multi-day hikes in Canada, the iconic West Coast Trail is a must for any avid hiker. Spanning over 75km inside the Pacific Rim National Park on Vancouver Island, the adventure takes about seven days but is well worth taking the time off to do so.
Experience majestic views of the Pacific Ocean and stop to cool off at the various waterfalls, all while wandering through a coastal rainforest with old growth evergreens. The views and wildlife are abundant, with many hikers spotting wolves, bears and even whales. The best time to make the trek is in the summer between July and August. Just make sure to reserve early in the year to guarantee your access.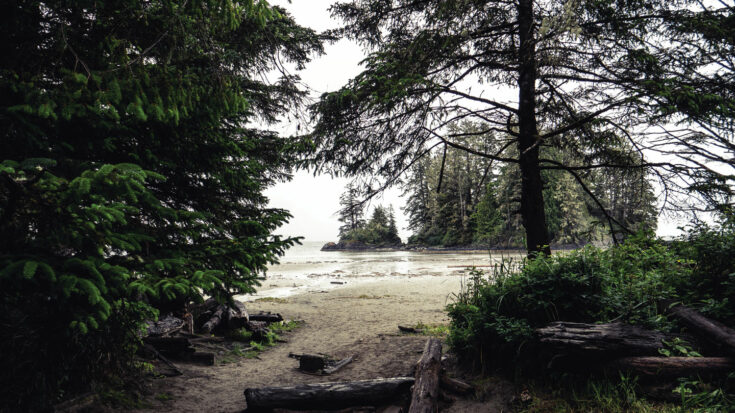 Image source:Photo by: Andre Gaulin / Unsplash
2. Garibaldi Lake, British Columbia
Located near Whistler along the Sea to Sky Highway, Garibaldi Lake is known for its turquoise waters and mountainous views. The day hike is an 18km return journey which should take you about five hours. Allow extra time for sightseeing though. Apart from the gorgeous glacier backdrops and alpine scenery, the area is full of waterfalls and meadows. If you have more time, take advantage of longer overnight journeys through the Garibaldi Provincial park including Panorama Ridge or Elfin Lakes.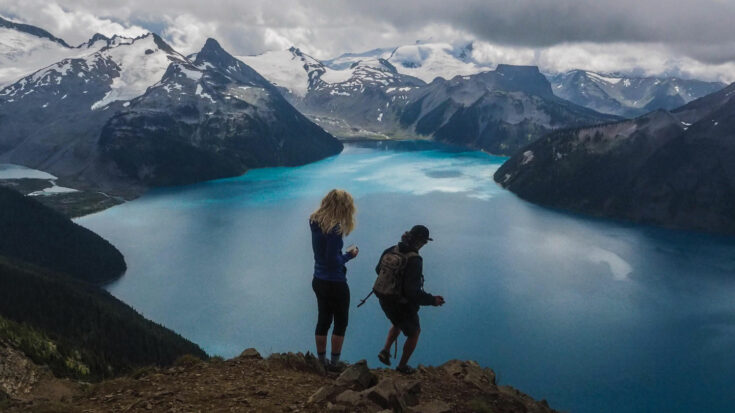 Image source:Photo by: Lesly Derksen / Unsplash
3. Skyline Trail, Alberta
Ever dreamt of hiking the Canadian Rockies? The Skyline Trail provides gorgeous views above the trees and surrounding mountains. Typically a two-four day trip, this 44km route has various access points with the most popular being at Maligne Lake in Jasper National Park. This adventure promises breathtaking scenery and opportunities to spot wildlife up close, but hopefully not too close. See caribou, grey wolves and even grizzly bears!
4. Plain of Six Glaciers, Alberta
If you're seeking hikes near Calgary, be sure to set about four-six hours aside to complete the Plain of Six Glaciers hike. The trailhead starts near the pathway at Chateau Lake Louise. A little piece of serenity away from the majority of the tourists, the journey offers impressive mountain and lake views.  Plus, after about 5km of hiking there is a neat little Swiss-built tea house which is a great spot to grab a coffee, scone or sandwich to fuel you for the rest of your experience. The trip is about 10km in total with the option to connect to the Lake Agnes trail to make it a bit longer.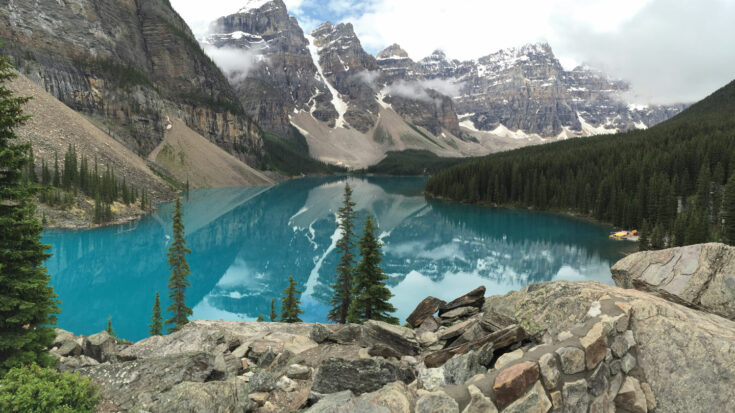 Image source:Photo by: Matt Thomason / Unsplash
5. The Bruce Trail, Ontario
We couldn't leave this one out of our list of best hikes in Canada. The longest and oldest marked hiking trail in Canada is the Bruce Trail, making it the nation's OG hike! Located in Southern Ontario and covering over 900km of hiking trails from Niagara to Tobermory, it is one of the most famous trail systems in Canada. While you can certainly go big and complete the entire trail in about a month, most hikers opt for day hikes throughout the trail system. Plus, the Bruce Trail is one of 13 UNESCO World Biosphere Reserves in Canada. As if you needed another reason to add this one to your list of must-do hikes in Canada!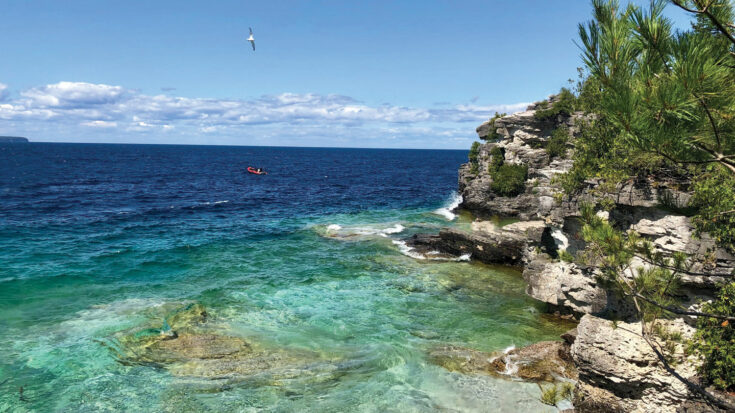 Image source:Photo by: Zen zeee / Unsplash
6. La Cloche-Silhouette Trail, Ontario
If you're on the hunt for mountains in Ontario, add this one to your list. The trail is a 78km loop around La Cloche mountain range. Apart from white quartzite peaks and lakes, you can see tons of wildlife including moose, beavers and porcupines. Fun fact: the trail is named after Group of Seven painter, Franklin Carmichael, for his painting 'La Cloche Silhouette'. Talk about Canadian pride. If you're not up for the challenge, you can opt for day hikes throughout the Killarney Provincial Park.
7. Mont-Saint-Alban, Quebec
This intermediate day hike starts on the Petit-Gaspé beach in the Forillon National Park. Climb to the observation tower, 928 feet in altitude, to take in the sea and cliff views from above. The entire loop is about 7km and should take a few hours. Check out those views though! Worth it.
View this post on Instagram
8. Fundy Trail, New Brunswick
If you're looking for easy to intermediate day hikes, check out the Fundy Trail Parkway. Spanning about 30km along the coast of New Brunswick, the park provides gorgeous views of the Bay of Fundy, one of seven wonders of North America. Explore various paths and take in perfectly rugged cliff and beach views overlooking the Atlantic Ocean. Looking for something a little more epic? Hike the Fundy Footpath. A 41km multi-day hike, which was named one of the top 50 hiking trails in the entire world! No big deal.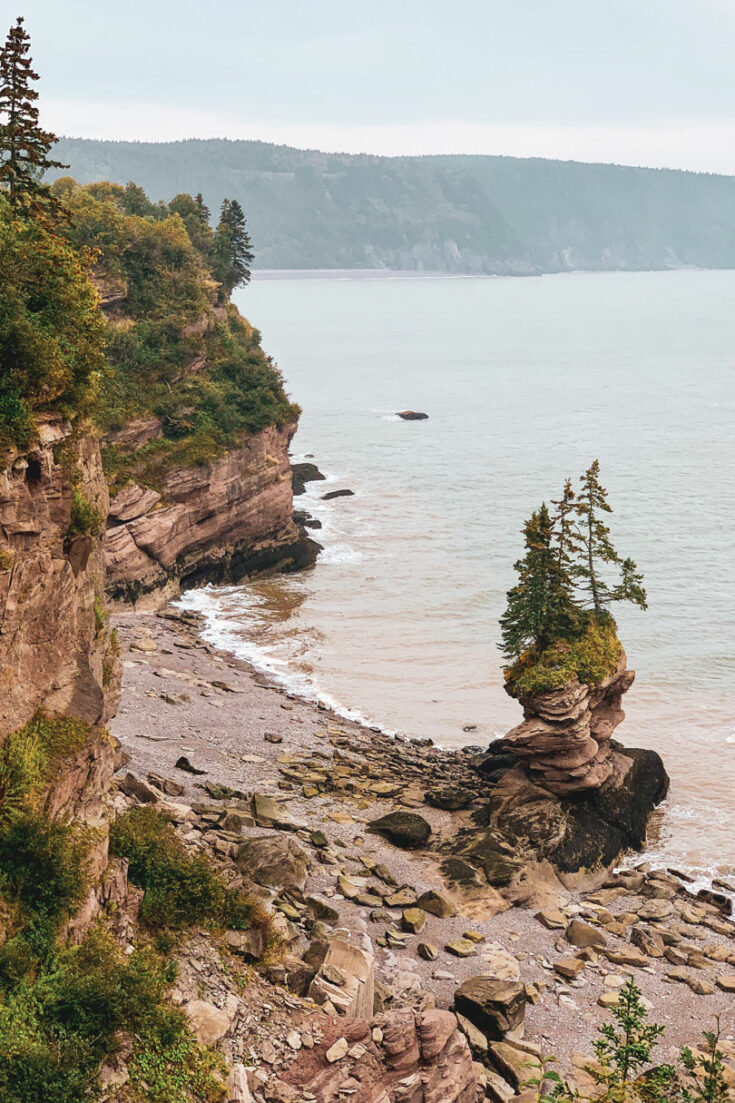 Image source:Photo by: Tobias Negele / Unsplash
9. Cape Chignecto Loop Trail, Nova Scotia
Cape Chignecto Provincial Park offers a wide variety of day hikes but the most popular has to be the Cape Chignecto Loop Trail. At just over 50km, allow at least three days to complete this one. Apart from the beautiful coastal vistas, this trail is relatively quiet so you can really recharge in nature.
10. East Coast Trail, Newfoundland & Labrador
Last, but certainly not least, the East Coast trail. With 25 linked wilderness paths along the easternmost coast of North America, this is one to add to your Canadian hiking bucket list. There are over 330km of trails from easy to advanced which means there's something for everyone. Take in rugged views of the Atlantic coastline and pass through several national historic sites including Signal Hill and Cape Spear. Depending on the time of year, you may even spot an iceberg or two.
View this post on Instagram
This is just a taste of what Canada's outdoors can offer you. If that didn't inspire you to book an adventure across the country ASAP, head to our Canada guide page for more.