10 best places to visit in Romania
Share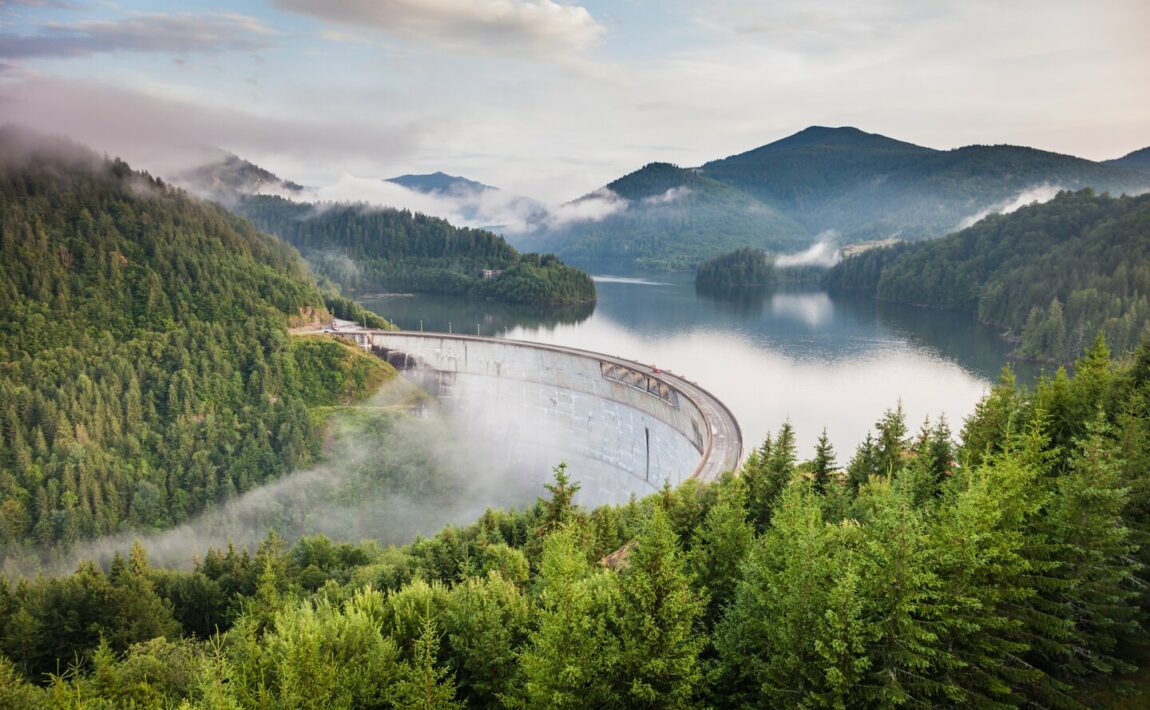 Romania is one of those low-key travel destinations that has managed to slip under the radar for a long time, but is now starting to slowly rise in popularity and rightfully so. Located in Eastern Europe, this former Communist country has in some ways managed to reinvent itself from the ashes, like a Phoenix, but in others, it still clings to a lot of elements of the past. And it's this constant struggle of power between tradition and modernism that makes Romania so fascinating to discover and to learn more about. 
Romania is one of the most diverse countries you can explore, so whether you're looking for architecture and sightseeing, winter sports, hiking trails or just a remote spot to relax for a few days, there's definitely something there for everyone. So without any further ado, here are the 10 best places to visit in Romania:
1. Bucharest
View this post on Instagram
This European capital should definitely be on your list if you're planning a visit to Romania. This vibrant, eclectic city of contrasts will charm you with its quirky street art, obsession for coffee (no really, Romanians take coffee seriously), delicious food, baroque architecture and really affordable prices compared to other European capitals.
Top things to do: 
Take a street art tour – a good way to explore the city, but also find out how the young people in Bucharest express themselves through graffiti and urban art

Visit the Palace of Parliament – built during the Communist period, this is officially the heaviest building in the world, weighing about 9 billion pounds and it currently houses the two chambers of the Parliament of Romania: the Senate and the Chamber of Deputies

Visit the 'Dimitrie Gusti' National Village Museum – if you're traveling here between March – September, this is an absolute must. It's a charming open-air museum that spreads over 100,000 m2 and displays 272 authentic peasant houses from all over Romania

While you're there, take a stroll through Herastrau, which is right next to it and is the largest and most beautiful park in Bucharest.
Top places to eat and drink:
Caru' cu Bere – one of the top places to go if you want to experience traditional Romanian cuisine. The restaurant is also worth visiting for the amazing neo-Gothic style architecture and the welcoming atmosphere, that makes you feel you've somehow stepped back in time to 1879.

El Torito – if you're a fan of Mexican food, this is absolutely one of the best places to go, which offers the full authentic experience, complete with traditional decors, music, fabulous dishes (and always a couple of cats roaming around)

Nomad skybar – if you're looking for a late-night drink, maybe a bite to eat and some good music with club-like atmosphere, this modern skybar is definitely worth trying.

Ceainaria Infinitea – if you're after a more quiet, intimate vibe, but in a picturesque setting, this tea house is definitely the place to go. Its charming and slightly antiquated garden, paired with the low-volume jazzy music will make you forget you're in Bucharest and help you escape the bustling nature of the city for a minute.
Discover it on our Castles, Bikes & Hikes in Romania trip!
2. Brasov
View this post on Instagram
Ever dreamt of visiting a medieval city? Well, then pack your bags and book your train ticket, because Brasov is definitely one of the most beautiful medieval cities in the world and (coincidentally) one of the best places to visit in Romania.
Located in the heart of Transylvania, this 13th century city will charm you with its cobblestoned streets, lively cafes, and interesting mix of medieval constructions as well as Renaissance, Baroque, Art-Nouveau and Romanesque-style buildings.
Top things to do:
Check out the historical centre, one of the most famous and popular spots in the city, an irresistible attraction for tourists looking to admire the Saxon buildings, the 15th century fortifications or just grab a cup of coffee and admire the view

Walk on one of the narrowest streets in Europe, Strada Sforii  – 53 inches at its widest point and 44 inches at its most narrow point. Legend has it that in medieval times, this street was a popular meeting place for young couples who were in love and wanted to hide from their parents who disapproved of their relationship. They say that couples who kissed on that street were destined to be together forever.

Visit the Black Church – one of the main landmarks and Gothic monuments in Brasov, this church is over 600 years old and one of the biggest medieval churches in Europe. In 1689 it was heavily damaged by a fire and had to be reconstructed in the 18th century, although the restoration work continues even to this day. If you're visiting in the summer, we recommend stopping inside for an organ recital.
Top places to eat: 
La Ceaun  – traditional food at affordable prices and very good customer service

Sub Tampa

Millenium Restaurant – good vegan options, inspired from Romanian cuisine
Discover it on our Castles, Bikes & Hikes in Romania trip!
3. Bran Castle
25 km southwest of Brasov lies the stunning Bran Castle. Famous for inspiring the Bram Stoker character Dracula, this tourist attraction is worth visiting not only for its architectural beauty, but also for the interesting history incursion. Originally built as a fortress in the 13th century, it was later turned into a customs house for Transylvania, then donated to Prince Mircea the Old of Wallachia and then in 1690 it was turned over to the Habsburgs.
In 1920, Queen Marie of Romania inherited the castle and it was only at that stage that it became a castle.
The museum is open all year round and the ticket price for one adult is 9 Euros and can also be purchased online.
Discover it on our Castles, Bikes & Hikes in Romania trip!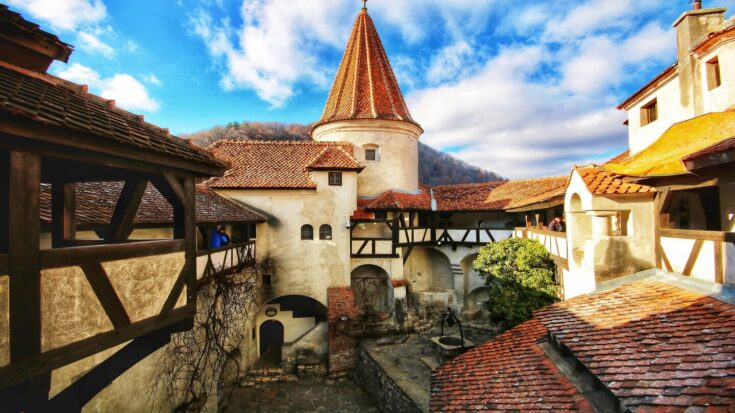 Image source:Image by Jorge Fernandez Salas on Unsplash
4. The Danube Delta
View this post on Instagram
The Danube Delta, Europe's Amazon forest, stretches over 4,000 km to the restless shores of the Black Sea. This UNESCO Natural World Heritage site is home to over 3,000 animal species and 1,700 plant species.
Researchers, bird-lovers and travelers alike come here each year to witness the miracle of this wetland that seems to offer the perfect breeding ground for such a wide range of species.
The greatest part of the Danube Delta lies in Romania, with a small portion of it located in Ukraine.
Top things to do:
Go bird watching – there are over 300 bird species populating this area (from pelicans and swans to egrets and gulls), so keep your camera / phone close by and get ready to snap some amazing pictures of birds in their natural habitat

Go on a boat trip – there's lots of local guides and boatmen that can take you on a ride and let you witness this spectacle of nature up close and personal

Watch the sunrise and sunset – witnessing either one of these in the Danube Delta is instagram-worthy, so grab a blanket and your phone and enjoy the view

Visit Tulcea – the largest city in the Danube. Spend 2-3 days exploring the city, tasting the local cuisine and discovering some of the local museums, like the Central Eco-Tourism Museum of the Danube Delta
Top places to eat:
Ivan Pescar – one of the top seafood restaurants in Tulcea's Danube port

Perla Restaurant, located in Sulina

Restaurant Select, located in Tulcea

Trident, good spot if you're in the mood for some Italian dishes
5. Padurea Letea
View this post on Instagram
A place of raw beauty, where wild horses roam freely, one of the most serene destinations you can visit in Romania. Letea forest is the oldest natural reservation in Romania, established in 1938, and it covers almost 7,000 acres. It's been declared a World Heritage Site due to its incredibly rich flora and fauna, with over 1,600 insect species.
6. Oradea
View this post on Instagram
With over 89 Art Nouveau buildings and monuments, 26 objectives classed as historic monuments and another 25 proposed to be classed as well, you could say Oradea is an architectural beauty. But it's a lot more than that. With a wide range of cafes and restaurants, thermal water pools, equestrian centres and more, there's really no shortage of activities one can do in this city.
Top things to do:
Stroll through Unirii Square, a prime tourist spot surrounded by beautiful buildings, and generally a good place to unwind and admire the view

Go up to Ciuperca Hill (Mushroom Hill), a viewpoint offering an incredible panoramic view of the city. There's also a restaurant here called Ciuperca where you can stop for a bite to eat.

Visit the Black Eagle Palace, built in the early 1900s, an Art-Nouveau building lined with a good selection of restaurants and shops

Take a walk along the Crisul Repede river

Go horseback riding
Top places to eat:
Piata9 – steakhouse, bar

Via29 – italian and international cuisine

Top Chefs Restaurant – European and international cuisine
7. Sibiu
View this post on Instagram
Germanic architecture, medieval walls and towers all around the city, lots of pedestrian-friendly areas and colourful houses everywhere – what's not to love?
Top things to do:
Stroll through the Big Square

Walk on The Bridge of Lies  – one of the oldest cast iron bridges in Europe, with many legends surrounding it. A few popular ones are that the moment someone tells a lie on it, the bridge will collapse or that it was crossed by merchants who were trying to trick their clients.

Visit the Bruckenthal Museum – established in the late 18th century by Samuel Von Bruckenthal, it now houses an important European art collection, with paintings from Jan van Eyck, Stefan Luchian, Nicolae Grigorescu, Nicolae Tonitza and more.

Visit the Astra Museum – a huge open-air museum, displaying a wide selection of traditional houses, but also a church, some water mills, wind mills and more
Top places to eat:
Lumos – for breakfast and brunch (try their specialty coffee sweetened with homemade cardamom syrup, ice cubes, and a touch of rosemary)

Kulinarium – traditional Romanian recipes with a twist, for a more international appeal

Hermania – for traditional Saxon food, served in a historic building that used to house the city's philharmonic orchestra
8. Cluj-Napoca
View this post on Instagram
Cluj Napoca is Romania's fastest developing city (especially due to the exceptional growth of the IT sector), but also a great travel destination due to its Gothic-style architecture, delicious food, slow-paced life and two world-famous music festivals: Electric Castle and Untold.
Top things to do:
Stroll through Piata Unirii Square

Visit St Michael's Church

Visit the Botanical Garden

Step into Transylvanian history at Romulus Vuia Ethnographic Park
Top places to eat:
Samsara Foodhouse – one of the best plant-based restaurants in Cluj-Napoca

Boema House – international recipes, with plenty of veggie options as well

Livada – casual eatery with a patio, offering a diverse selection of dishes
Discover it on our Ultimate European plus Greek Islands trip!
9. Corvin Castle
View this post on Instagram
Also known as the Hunedoara Castle or Hunyadi Castle, the Corvin Castle is a Gothic-Renaissance castle in Hunedoara, Romania and also one of the largest castles in Europe.
It served as a defense fortress against the Ottoman Empire until the 14th century, when it became the home of Iancu de Hunedoara.
10. Sarmizegetusa Regia
View this post on Instagram
If you're a history buff, this is definitely one to add to your Romanian travel bucket list. This UNESCO World Heritage site was once the capital and most important military, political, and religious centre of the Dacians before the wars with the Roman Empire. The fortress was made up of six citadels and was the foundation of a complex defensive system in the Orastie Mountains.
While this is definitely one of Romania's most important attractions, the tourist trail is not so straightforward. Travelers who wish to go there can only arrive by car from Costesti, which is probably the most challenging aspect, because the road is not paved and so drivers need to pay close attention to the road conditions and definitely not exceed the speeding limit. The drive ends approximately one kilometre away from the ruins, so the last portion of the journey needs to be done by foot.
We hope you've enjoyed our best places to visit in Romania list and that we've inspired you to travel to more remote, less popular destinations. Drop us a comment below and let us know what your favorite place in Romania is and what else we should feature in this article.