So you've finally decided to take the big leap and go on an amazing European adventure this summer, huh? Well, you're in for some incredible discoveries. If you haven't decided on your itinerary yet or which destinations you'd like to visit in Europe this summer, we're here to help. 
Europe is one of the most historically-rich and culturally diverse continents on Earth, so deciding on just a few select summer destinations is a challenge in itself. What do you include? What do you leave out? It's been a challenge for us, as well, but we've managed to narrow it down to 10 spectacular destinations you absolutely must visit. 
Here are our recommendations for the best summer destinations in Europe you can visit on your next trip:
10. Dubrovnik, Croatia
This UNESCO World Heritage site is a joy all year round, but an absolute pleasure to experience during the months of summer.
Is Croatia hot in the summer?
The average temperature in Dubrovnik during summer is 28°C, which makes it an ideal destination for enjoying either a day at the beach or taking a stroll throughout the city.
What is there to do in Dubrovnik in the summer?
There are plenty of things to do in Dubrovnik during the summer, regardless of how short or long your visit is. Here are our top picks:
Take a walk on the Old Town walls
Visit the Rector's Palace – situated on the eastern side of old Dubrovnik, this 15th century palace is a must-see for all tourists who enjoy a bit of architecture and history
Take a sea kayaking trip around the City Walls (which you can do on our amazing Balkans Discovery trip)
Go on a Game of Thrones walking tour
Experience the Dubrovnik Summer Festival. The Dubrovnik Summer Festival is held every year between July 10th and August 25th and it featured everything from classical concerts, ballet shows, theatre plays, and award-winning film screenings under the open sky. What more could you want?
Enjoy a cup of coffee at Panorama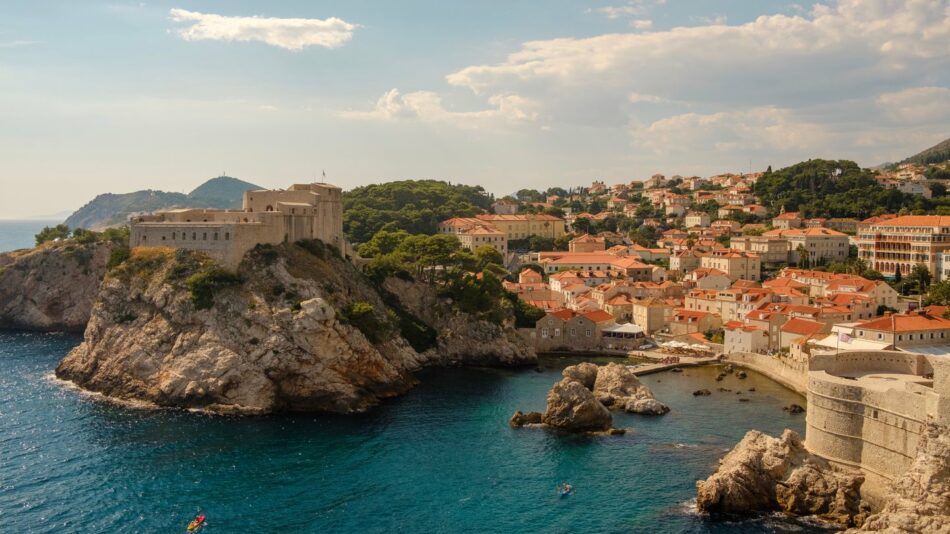 Image source:Photo by Morgan on Unsplash
9. Mostar, Bosnia & Hertzegovina
Mostar is one of the lesser-known gems of the Balkan region and one of the best European cities to visit in the summer. It's the fifth largest city in Bosnia and Herzegovina and stretches along the Neretva River. It's relatively close to Dubrovnik, which means it will only take you around 2 ½ hours either by train or car.
Here are just a few of the many reasons why you need to include this city on your European bucket list this summer:
Stari Most – a beautiful Ottoman-style bridge built in the 16th century, that connects the two parts of the city. It was destroyed during the Bosnian War and rebuilt in 2004.

Pocitelj – a fortified medieval town located just 30 km from Mostar.

The Bazaar – there's no way to fully experience Mostar without stopping at the bazaar and taking one or two souvenirs to remember it by. You'll find everything from clothing, ceramics, sweets, and Turkish tea shops.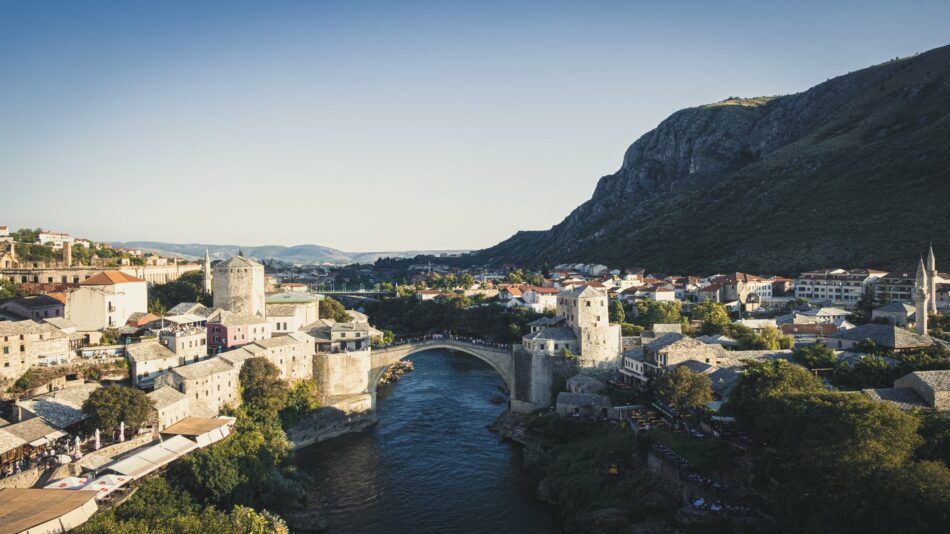 Image source:Photo by Kenneth Sonntag
8. Mykonos, Greece
Mykonos is just one of those destinations that you'll fall in love with at first sight. You absolutely MUST see it in the summer. The warmest weather in Mykonos is between June and September, with temperatures averaging 27°- 29°C, making it perfect for swimming or sunbathing.
Nevertheless, there's more to this Greek island than just sunny beaches, amazing food and cocktails. Here are just a few of the amazing attractions you can discover during your trip:
The windmills are an iconic feature of Mykonos and were once essential to the local industry.

Paraportiani Church – one of the most famous and most-photographed Greek churches, particularly due to its stunning architecture.

The Archeological Museum – schedule an hour or two to get a glimpse of some of the ancient artefacts that are exhibited there, dating from the Prehistoric up until the Hellenistic period.
There are plenty of European summer vacation packages to Mykonos that you can take advantage of, so clear your schedule and get ready for the trip of a lifetime!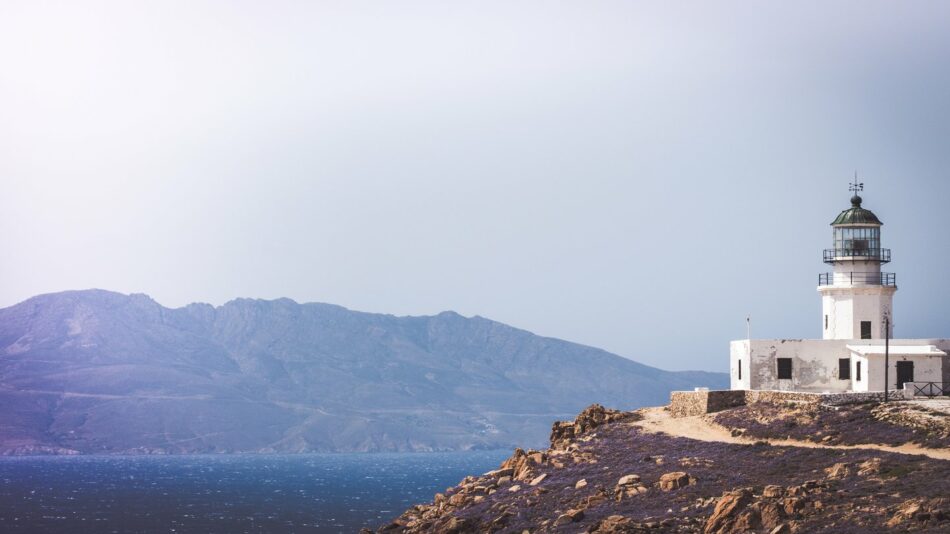 Image source:Photo by Jason Blackeye
7. Amsterdam, The Netherlands
This Dutch capital attracts around 20 million visitors each year and for good reason: art museums, world-famous canals and splendid architecture – what's not to love?
As the weather can get a bit cold and unpredictable in the autumn and winter, we recommend visiting Amsterdam during summertime.
What is there to do in Amsterdam in the summer?
Music festivals – the music scene in the Netherlands is on a whole other level and Amsterdam is home to some of the most popular music festivals in Europe. A few examples of some of the most interesting ones that you can experience this summer are:
Amsterdam Open Air 2020 in Gaasperpark (June 6 – 7, 2020)

Mystic Garden 2020 (June 20, 2020)

Awakening Festival 2020 (June 27 – 28, 2020)

Dekmantel Festival 2020 (July 31 – August 4, 2020)
2. Visit the Van Gogh Museum (which houses the largest Van Gogh collection in the world)
3. Visit the Rijksmuseum (arts and history museum, which features masterpieces by Rembrandt, as well as other impressive artists)
4. Explore Vondelpark (the largest and most popular city park in Amsterdam, visited by roughly 10 million tourists each year)
5. Stop by Anne Frank House (discover stories, videos and objects from one of the most tragic times in human history)
What to pack for Amsterdam in the summer?
Amsterdam isn't really the type of city where you would need traditional summer clothing, as the temperatures can get a bit low even during August, and you might encounter a few raindrops here and there. Here are the top items we would recommend including on your Amsterdam packing list:
An umbrella

A denim jacket / rain jacket

A cardigan

A scarf

Flat shoes

A couple of T-shirts

Jeans or pants

One or two sweaters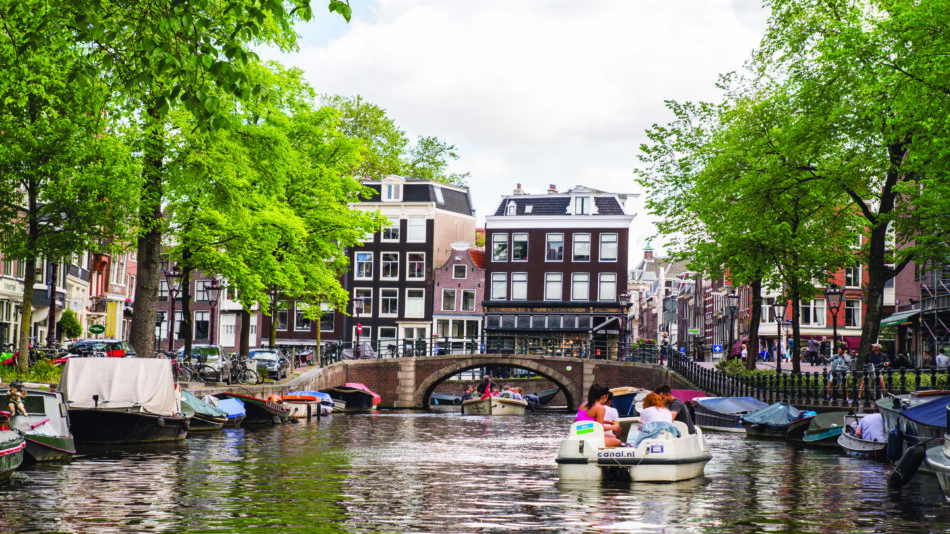 Image source:Contiki
6. Athens, Greece
The sixth spot on our best summer destinations in Europe list goes to Athens, one of the richest cities in the world, not only in terms of history and archeology, but also in terms of nightlife and delicious cuisine.
How to dress for Athens in summer?
Athens during summertime can get quite warm, so make sure to pack extra light clothing, made from cotton or linen. Between June-August, temperatures range between 29-32°C, with the highest temperature being in July. Here are some of the best items of clothing to pack for your summer trip to Athens:
Sandals

A few skirts / dresses for the ladies

Light shirts for the men

A few tank tops and t-shirts

Shorts

Bathing suit

A tote bag

A hat

sunglasses
What is there to do in Athens in summer?
Athens is just one of those places that you just need to experience at least once in your lifetime and what better time to do it than during summertime? Here are just five of the amazing things you can see and do in Athens this summer:
Visit the

Acropolis – one of the most complex ancient Greek constructions, which had both defence, as well as religious purposes.
Discover the Parthenon – a former temple dedicated to the goddess Athena.
Visit the Acropolis Museum – built over ancient ruins, the museum features thousands of artefacts from the Greek Bronze Age to Byzantine Greece.
Go to the Temple of Olympian Zeus – the construction of this began in the 6th century BC and while it's now half-ruined, it does give you a good picture of how impressive it once was.
Stroll around Psiri –

this area features some of the best bars, restaurants and cafes in the city, so if you're looking to spend a night out enjoying good music, a delicious dinner and a few drinks, then this is the place to be.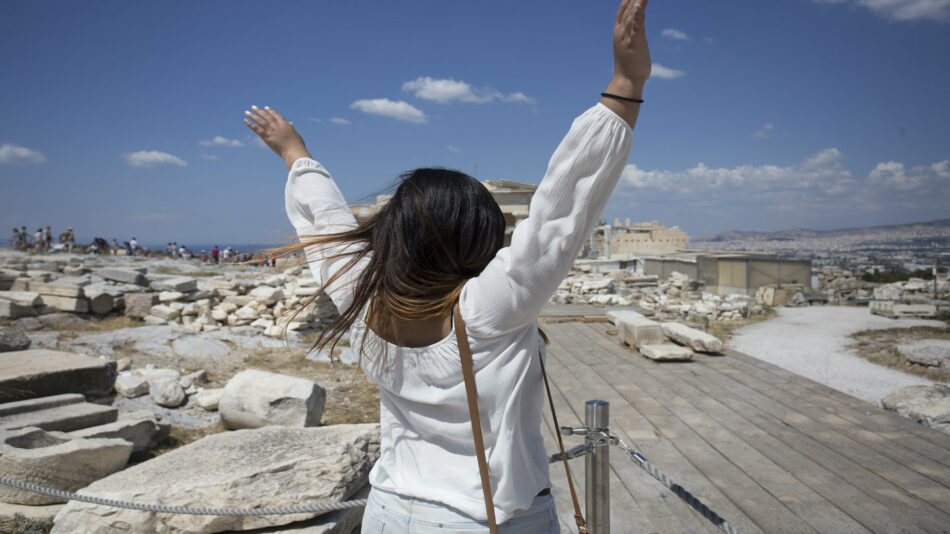 Image source:Contiki
5. London, UK
London is one of the most popular cities in the world, bringing in approximately 30 million tourists every year. It is also one of the gloomiest, rainiest cities in the world, which means if you want to have a fully pleasant experience there, you will want to visit between June-August, making it one of the best summer destinations in Europe you absolutely must include on your list.
What to wear in London in the summer?
Temperatures in summer range between 21-23°C, which means it's warm, but not exactly hot. Pack your usual summer wear, but make sure to bring a cardigan or a light jacket, as well, as it can get quite cold in the morning and late afternoon. We recommend wearing flat shoes, as you will want to take long strolls throughout the city, and don't forget to pack an umbrella, as well!
What is there to do in London in the summer?
Check out the British Museum – enjoy a free entrance at one of the most famous museums in the world, which houses around 8 million priceless objects from Ancient Egypt, Ancient Mesopotamia and more.
Go antique-shopping at Portobello Road Market – this famous shopping street from Notting Hill features not just fruit and vegetable stands, but also some really impressive antique pieces that you can purchase six days a week.
Visit The Shard – if you want to get a full panoramic view of London from high-up, then this 95-storey skyscraper is the place to be. It also boasts some of the best bars and restaurants from the city, so go ahead and enjoy a cocktail or two while you admire the view.
Visit Buckingham Palace

Take a walk through Richmond Park – one of the most famous royal parks in London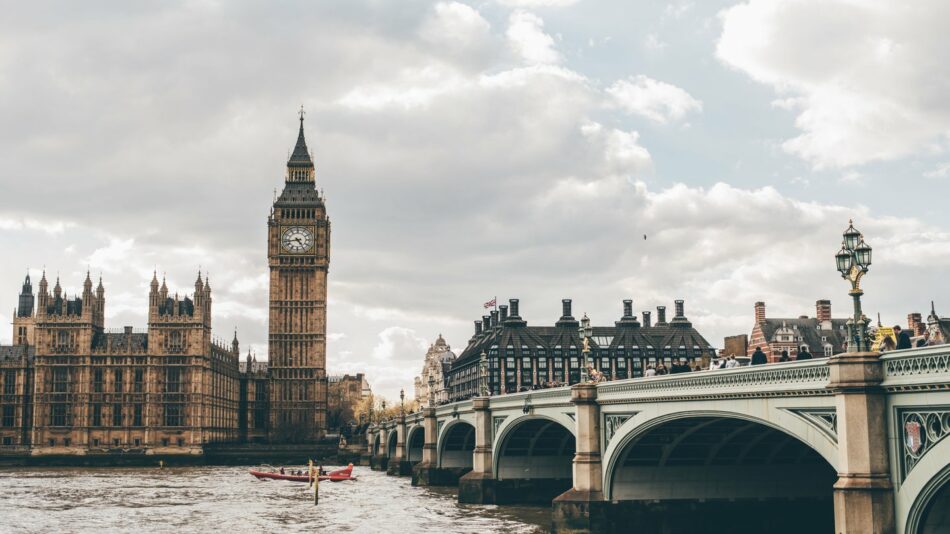 Image source:Photo by Eva Dang on Unsplash
4. Rome, Italy
Rome is one of the best vacation spots in Europe and it's all because of its amazing mixture of food, art, history, and architecture. Between June-September, the weather is warm to hot, with temperatures ranging between 28-31°C, so visiting this European capital during the summer is an absolute must.
What is there to do in Rome in the summer?
There are so many things to do in Rome, that we definitely recommend spending 2-3 days here, just to be able to fit as many things in your calendar as you possibly can. Our top choices are the following:
Visit the

Colosseum – it's impossible to go through Rome and not take some time to visit the Colosseum, which is one of the most important remnants of the Roman Empire. It was built between 70-80 AD and its purpose was to entertain members of the society with gladiator battles, animal huntings and even executions.
Visit the Vatican – a city-state surrounded by Rome and home to the Roman Catholic Church.
Take a stroll through Appia Antica, one of the oldest roads in the Roman empire.
Feast on the local cuisine – Italy prides itself on having one of the most delicious cuisines in the world, so go ahead and carb up on some world-famous pizza and then sweeten yourself up with some cooling gelato.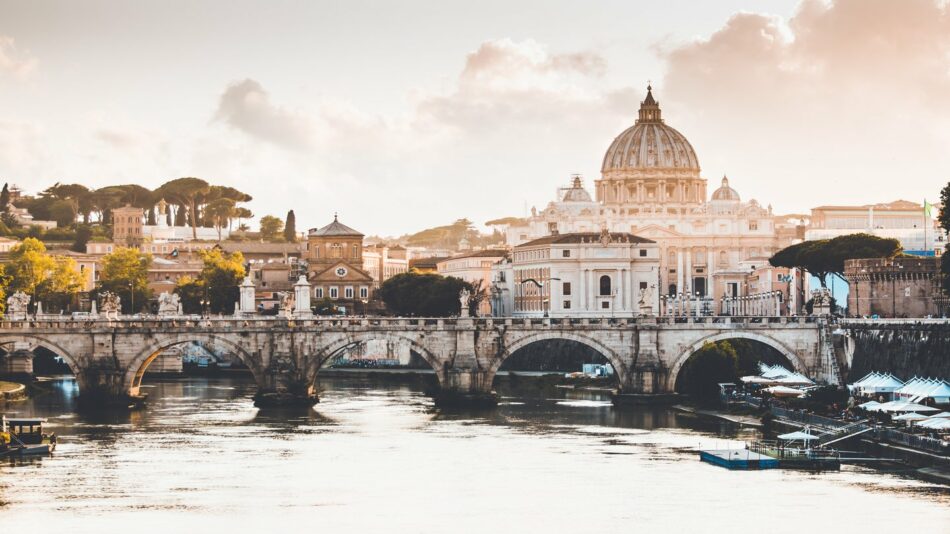 Image source:Photo by Christopher Czermak on Unsplash
3. Prague, Czech Republic
Prague is one of the most gorgeous European cities to visit during summer. Nicknamed "The City of a Hundred Spires", this gorgeous European capital is just dying to be explored. Around 8 million visitors go there each year, waiting to soak in its dramatic history that permeates through every street or fragment of architecture.
What is there to do in Prague in summer?
If you don't know where to start, here are our top recommendations for things to do/visit during your summer trip to Prague:
Visit the Prague Castle

Visit Charles Bridge

Stroll through the Old Town Square

Visit St. Vitus Cathedral

Take a river cruise

Enioy a medieval dining experience

Have a drink at one of the local pubs
What to wear in Prague in summer?
A few T-shirts

Skirts/ dresses

Cotton pants / jeans

A denim jacket or a cardigan

Flat shoes

Sandals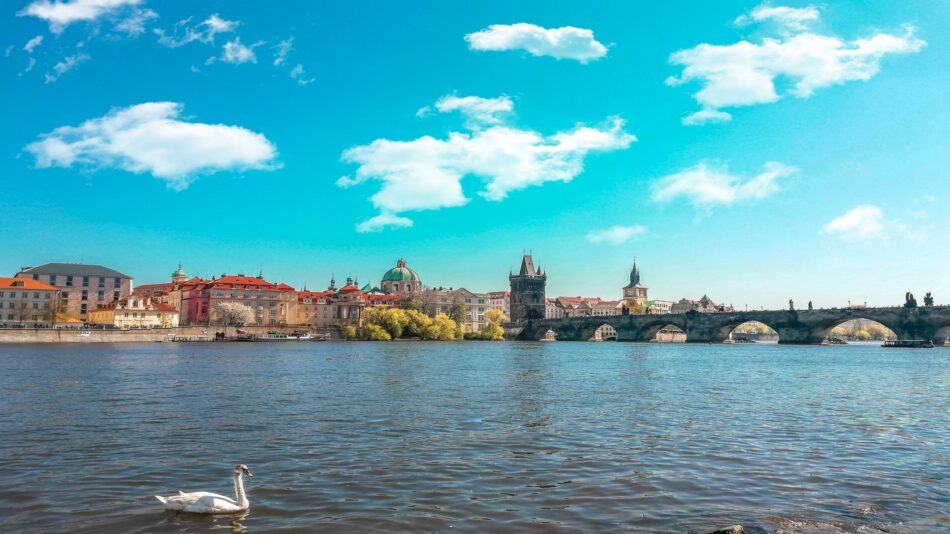 Image source:Photo by Alejandro Cartagena on Unsplash
2. Paris, France
It's no surprise that Paris is a finalist on our list, is it? This iconic European capital is beautiful all year round, but simply shines in the summer, reminding us all why this magnificent city is still at the epicentre of art, culture and gastronomy. A Europe trip would simply not be complete without it.
What to wear in Paris in the summer?
With temperatures ranging at 24-26°C, it's safe to say that the weather in summer (June-August) is quite pleasant, making it the ideal season to explore all that Paris has to offer. Here are our top recommendations for what you can wear on your Paris summer vacation:
Skirts / dresses for the ladies or jeans

T-shirts

Light cotton shirts

Tank tops

Sandals

Flat shoes

Hat

Sunglasses

Shorts
What is there to do in Paris in summer?
Here are some of the top attractions that you need to check out during your summer trip to Paris:
The Eiffel Tower

The Louvre

Cathédrale Notre Dame (with 14M yearly visitors, this is the second most popular tourist attraction in Europe)

Moulin Rouge

Sainte Chapelle

The cafes

Musee d'Orsay

Seine River cruise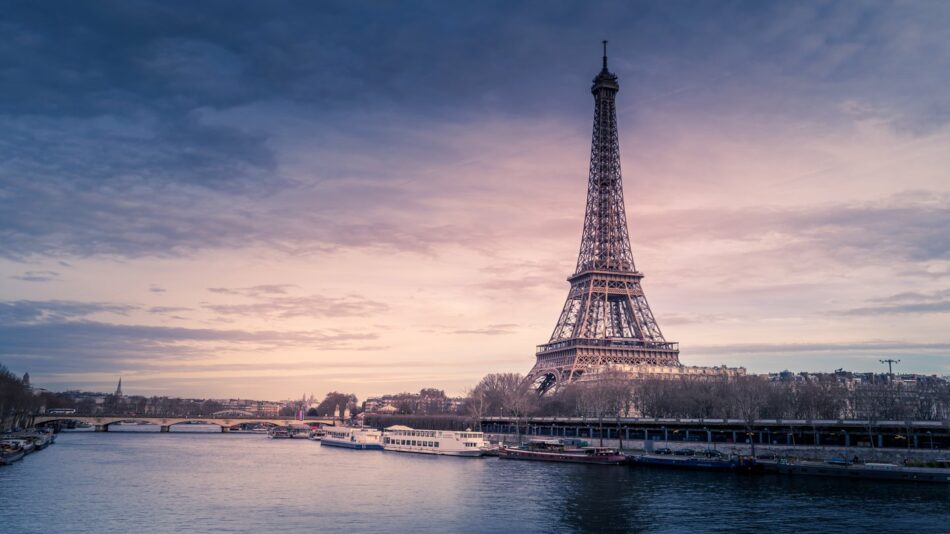 Image source:Photo by Chris Karidis on Unsplash
1. Barcelona, Spain
The first spot on our best summer destinations in Europe list goes to Barcelona, one of the most jaw-dropping European cities, both because of its architecture and its vibrant culture.
What is Barcelona like in summer?
With temperatures ranging between 27-29°C, Barcelona is an absolute joy to experience in the summer. The hottest month of the year is August and it's also one of the best times to enjoy a couple of days on the beach or take a stroll through those long, but effervescent streets.
What are the top things to do in Barcelona?
If you've decided to book a trip to Barcelona this summer, here are some important spots that you must not miss during your stay:
La Sagrada Familia

– discover the impressive works of Antoni Gaudi by visiting his minor basilica. La Sagrada Familia blends several architectural styles, such as Art Nouveau, Catalan Modernism and Late-Gothic.

Park Güell

– another one of Gaudi's masterpieces, this project was inaugurated in 1926 and is currently one of the largest green spaces in Barcelona.

Las Ramblas –

one of the central pedestrian streets of Barcelona stretches for 1.2 kilometres and is basically the bridge between Placa de Catalunya and the Christopher Columbus Monument at Port Vell.

Casa Battlo –

another one of Gaudi's creations, this apartment building is right in the center of Barcelona and was redesigned in 1904.
Check out our list of top things to see and do in Spain here.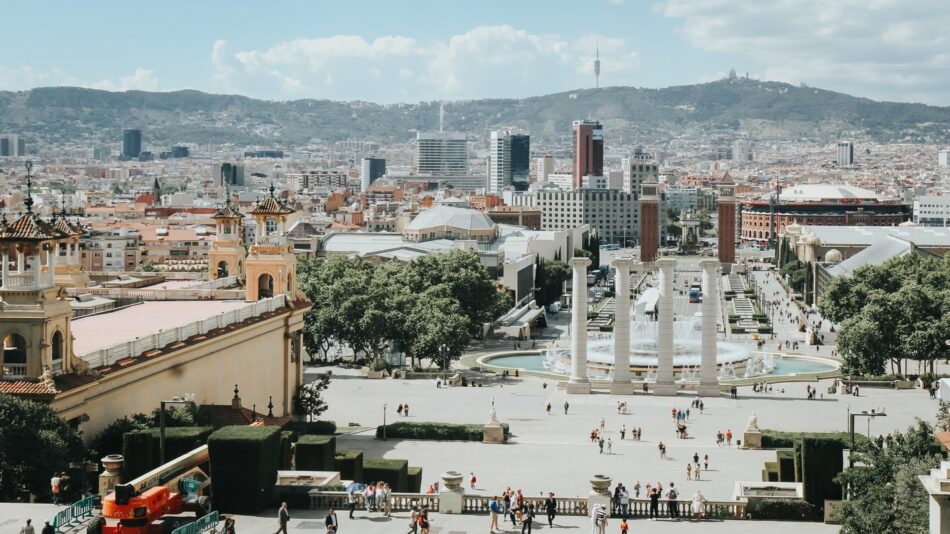 Image source:Photo by Kristijan Arsov on Unsplash