Latin America is a rich, vibrant, diverse region, welcoming millions of international tourists each year. It encompasses 33 countries and nearly 13% of the Earth's total land area. The best part? There's SO much to discover here and if you're planning to visit for the first time, the sheer amount of information can actually be overwhelming. Luckily, we've done most of the research for you and narrowed down a list of some of the best places to visit in Latin America, to make your trip planning easier. Here are the 12 best places to visit in Latin America this year…
12. Belize City, Belize
Belize City is a port city in Central American Belize and one of the most loved Latin America travel destinations. It's also the historical capital of the nation and part of its charm comes from its colonial houses, sailboats from Haulover Creek, as well as its lively shopping areas.
Love street markets? Take a walk through the centre, where you'll see street hawkers selling everything from handmade jewellery, wood carvings and other souvenirs. And if you're a nature lover, visit the Crooked Tree Wildlife Sanctuary, which provides refuge for thousands of migratory and resident birds. We also recommend stopping by the Community Baboon Sanctuary, around 30 miles away from the city, in a small Kriol village.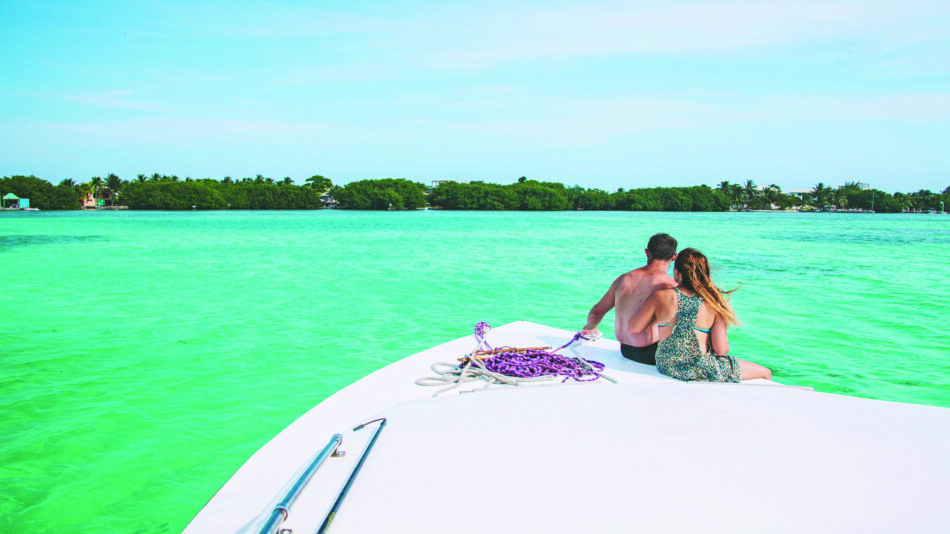 Image source:Contiki
11. Yucatan Peninsula
The Yucatan Peninsula is one of the most popular beach destinations in Latin America, bringing in millions of sun-seeking tourists each year. The area encapsulates parts of Belize and Guatemala, as well as three separate Mexican states: Yucatan, Quintana Roo and Campeche.
What is the Yucatan Peninsula known for?
The Yucatan Peninsula is best known for being the most important Mayan archeological site in Mexico, the Las Coloradas pink lakes, which are used for industrial-scale sea-salt production and of course the vibrant party scene in Cancun. If you love all things wellness and yoga, add a visit to Tulum to your list – you can take your pick of eco hotels and the beaches have a laidback party vibe.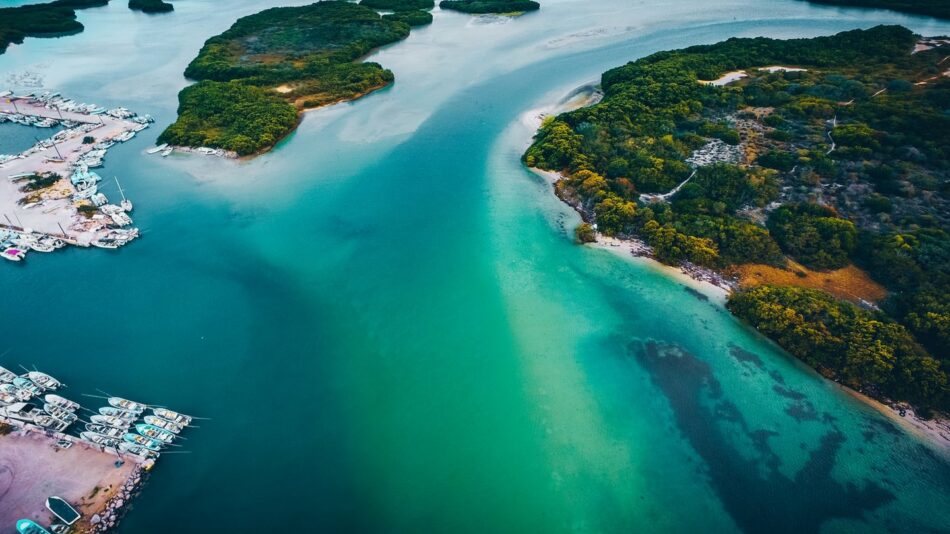 Image source:Photo by Jorge Zapata on Unsplash
10. Antigua, Guatemala
Antigua is a famous Spanish colonial city in Central America, surrounded by volcanoes. While the small city was mainly destroyed by earthquakes in the 17th century, a large portion of it was rebuilt and many historical buildings have since been renovated.
It was declared a UNESCO World Heritage site back in 1979 because of its living traces of Spanish culture, its Baroque-style architecture, as well as its many Christian churches and monasteries.
Is Antigua Guatemala worth visiting?
With its stunning architecture, cobbled streets, rich history and unique charm, this city is well worth a visit. You can learn to salsa, find out about colonial history or check out the city from Cerro de la Cruz.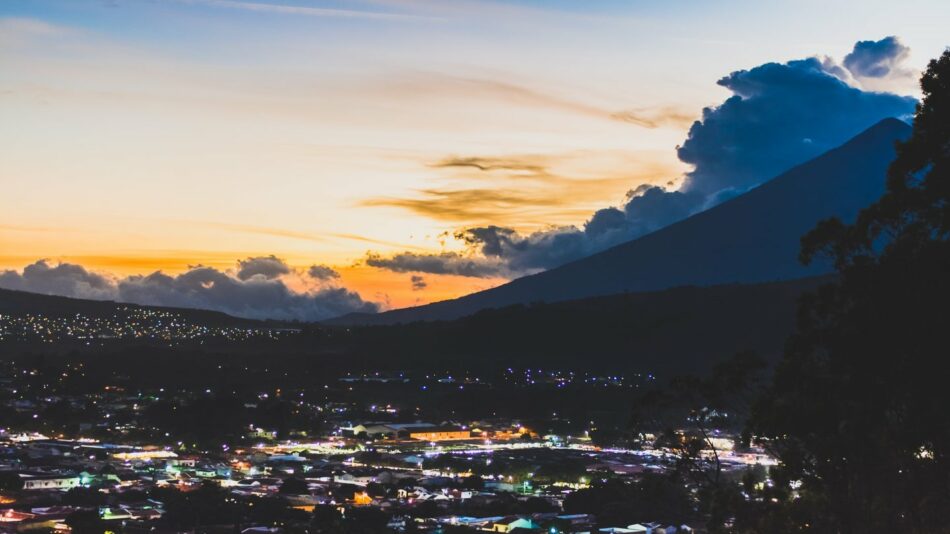 Image source:Photo by Arturo Rivera on Unsplash
9. Rio de Janeiro, Brazil
Ah, Rio de Janeiro, the home of samba, bossa nova music, incredible beaches and the inspiration of songs worldwide. How could we not include it in this list?
There are so many exciting things to see and do in Rio de Janeiro, but probably the best ones to include on your list are: Tijuca National Park, a day-trip to Ipanema Beach, taking a cable car up to Sugar Loaf Mountain and dancing the night away in Lapa, one of the most effervescent neighborhoods in Rio de Janeiro. A must-see is the Christ the Redeemer statue. This iconic landmark is also considered one of the Seven Wonders of the World. We couldn't agree more.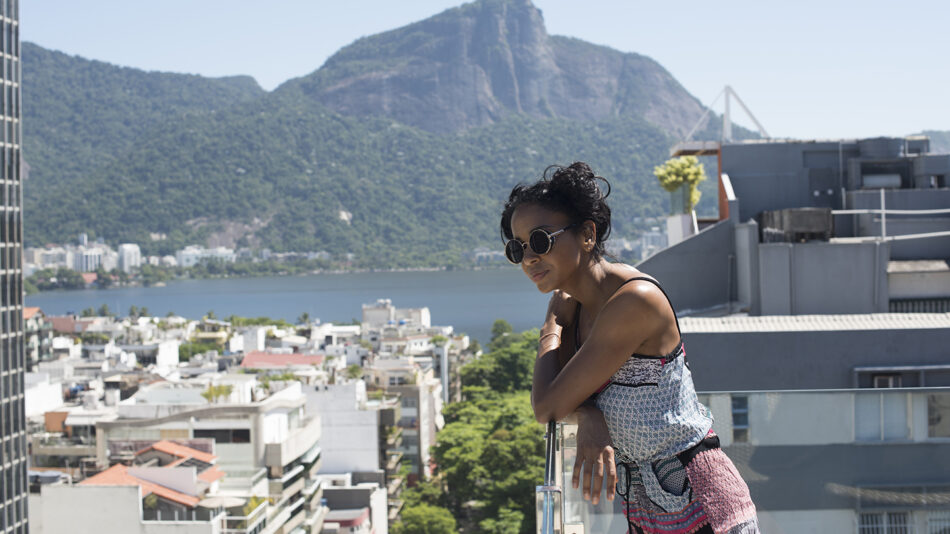 Image source:Photo by Contiki
8. Salar de Uyuni, Bolivia
Salar de Uyuni in southwest Bolivia is currently the largest salt flat in the world, also known for its crowds of pink flamingos. Stretching over more than 4,000 square miles of the Altiplano, it's definitely one of the most important places to visit in South America.
How to get to Salar de Uyuni
There are multiple options available for reaching the Bolivian salt flats. The most common means of transport are bus, train or plane to Uyuni – the nearest town to the salt flats' location. If you're coming from Argentina, the best starting point is Tupiza, which is approximately 200km away from Uyuni. If you're traveling with a tour operator, your tour manager will most likely drive you to the border, after which a Bolivian operator would take over the tour.
What's there to do at Salar de Uyuni?
Take a selfie or surprise your friends with an optical illusion shot

Check out the Dakar Monument

Plant your country flag

Spend the night in a salt hotel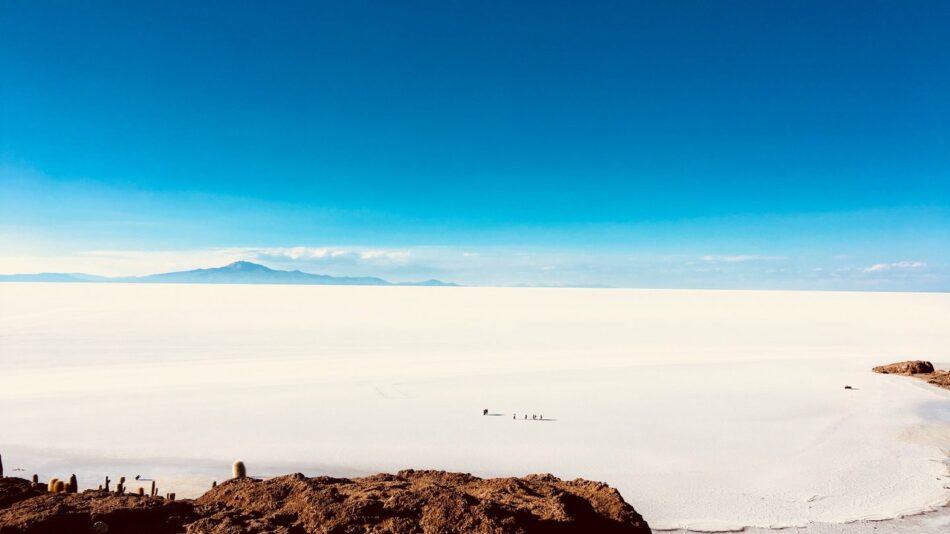 Image source:Photo by Fritz Chavez on Unsplash
7. Torres del Paine National Park, Chile
Our 7th spot on our best places to visit in Latin America list is taken by Torres del Paine National Park in Chile's Patagonia region. The beautiful landscapes attract travel photographers from around the world, thanks to the imposing glaciers and stunning sunsets the lagoon.
Photographers aren't the only ones interested in this natural beauty, though. With so many experiences and activities, this is the perfect place for adventure-seekers. From hiking to boating and horseback riding, this amazing park has a little bit of everything for everyone.
How much does it cost to get into Torres del Paine?
Starting from January 1, 2020, the entrance fee for a foreign adult is CLP $25,000, the entrance fee for a foreign teenager (12-17 years old) is CLP $12,500 and a ticket to stay more than 3 days for foreigners is CLP $35,000. You won't find ATMs at the entrance of Torres del Paine Park and they don't accept credit cards / debit cards, which means you'll need to bring cash with you.
How to get to Torres del Paine…
The easiest way to reach Torres del Paine is to fly from Buenos Aires to El Calafate, and from there either take a bus or rent a car to Puerto Natales. The entire journey should take around 4.5 hours.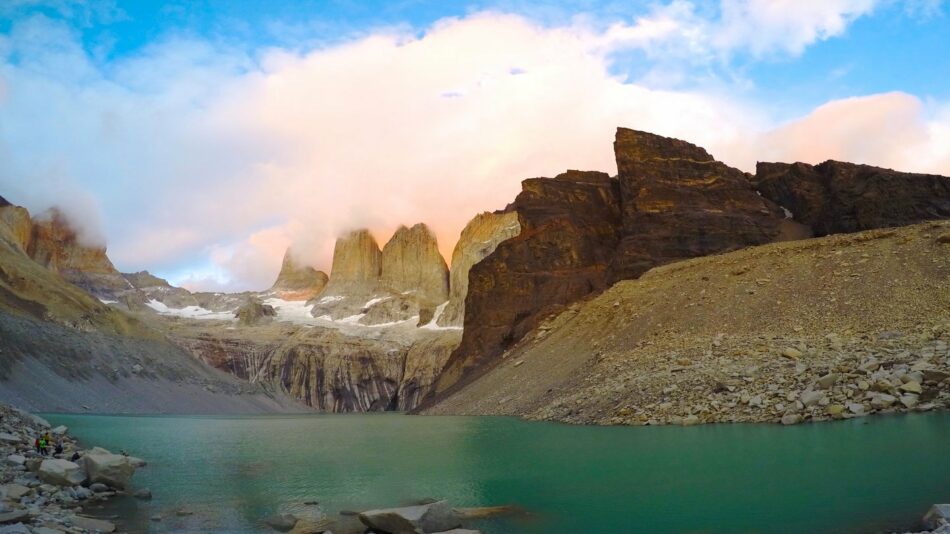 Image source:Photo by Bailey Hall on Unsplash
6. The Galapagos Islands
This volcanic archipelago in the Pacific Ocean isn't just one of the most famous tourist attractions in Ecuador, it's also one of the most important destinations for wildlife sightings. The Galapagos' fame comes from Charles Darwin, who visited the islands in 1835. His observations about the species he discovered inspired his theory of evolution. No big deal.
The birth of the Galapagos islands came from volcanic upheavals which erupted from the bottom of the sea. The entire archipelago consists of 19 islands and a number of islets and rocks which cover an area of around 17,000 square miles across the ocean. Since 1959, Galapagos is a UNESCO World Heritage site and Ecuador's first national park, bringing in roughly 250,000 tourists each year, so be sure to book your trip in advance!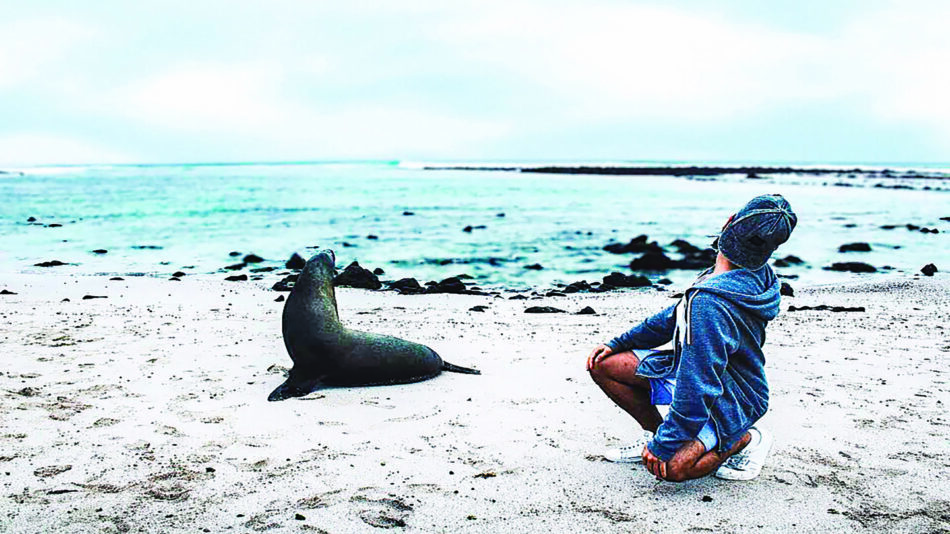 Image source:Photo by Contiki
5. The Sacred Valley, Peru
Sacred Valley is one of the most-visited regions of Peru and if you haven't added it to your travel checklist yet, then you need to rectify the situation ASAP. It's buzzing with Incan history, ancient ruins and unique natural landscapes, all of which contribute to its mystery and charm.
Why is it called Sacred Valley?
The region is called Sacred Valley because it originally belonged to the Emperor or Inca himself.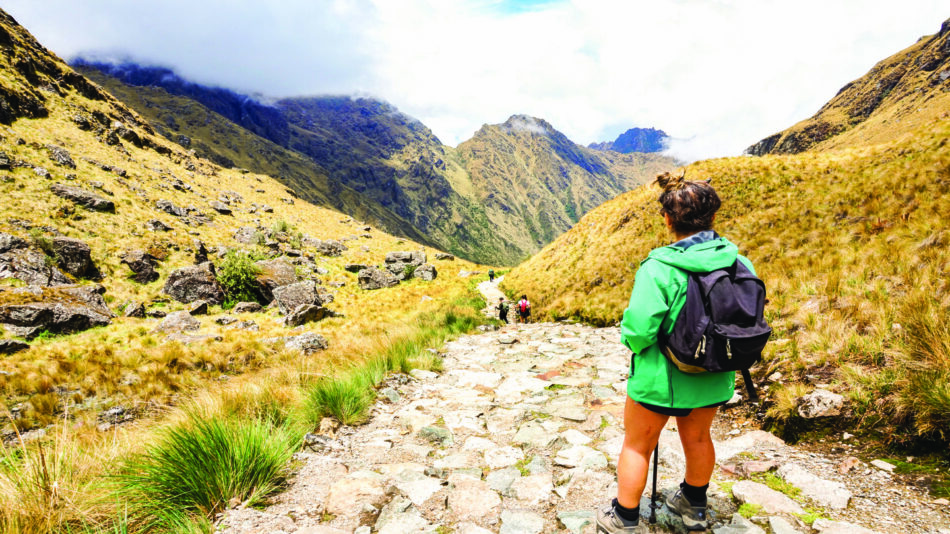 Image source:Photo by Contiki
4. The Lost City, Colombia
Reaching The Lost City (or Ciudad Perdida) has become a major travel goal for adventure-seekers across the world. The Lost City trek takes around 4-5 days and is an amazing experience – not only because of the stunning scenery and unique ecosystems, but also because it allows you the opportunity to learn about the various Indigenous cultures.
Is the Lost City Trek worth it?
You will struggle, you will sweat, you will ache, but yes, the Lost City trek is DEFINITELY worth it. While it's a real physical challenge (even for the most experienced trekkers) and the weather isn't always ideal, the sense of achievement you'll feel at the end makes it all worthwhile. Trust us.
How long is the Lost City Trek?
The Lost City Trek is a 46km (28 miles) long trip through hills, river valleys, jungles the Sierra Nevada Mountains in Northern Colombia.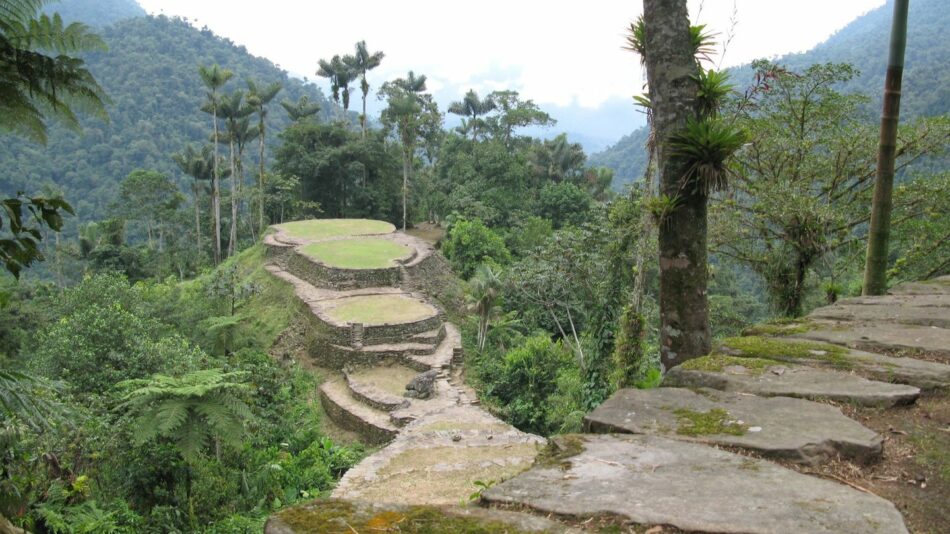 Image source:Photo by Wikimedia
3. Iguazu Falls, Argentina & Brazil
Iguazú Falls or Iguaçu Falls are a set of waterfalls of the Iguazu River on the border of the Argentine province of Misiones and the Brazilian state of Paraná. This colossal display of nature brings around 1 million visitors each year – it's formed of 275 waterfalls, spanning an area of approximately 2.7 kilometers.
Is Iguazu Falls bigger than Niagara Falls?
Yes, IIguazu Falls is significantly larger than Niagara Falls and is also the largest waterfall system in the world. It has the highest annual average flow and is twice as wide as Niagara Falls.
When is the best time to visit Iguazu Falls?
You can visit Iguazu Falls all year round, however the best time to go is during mid-season, meaning July-October and February-April, when the weather is the most mild and there aren't as many tourists around.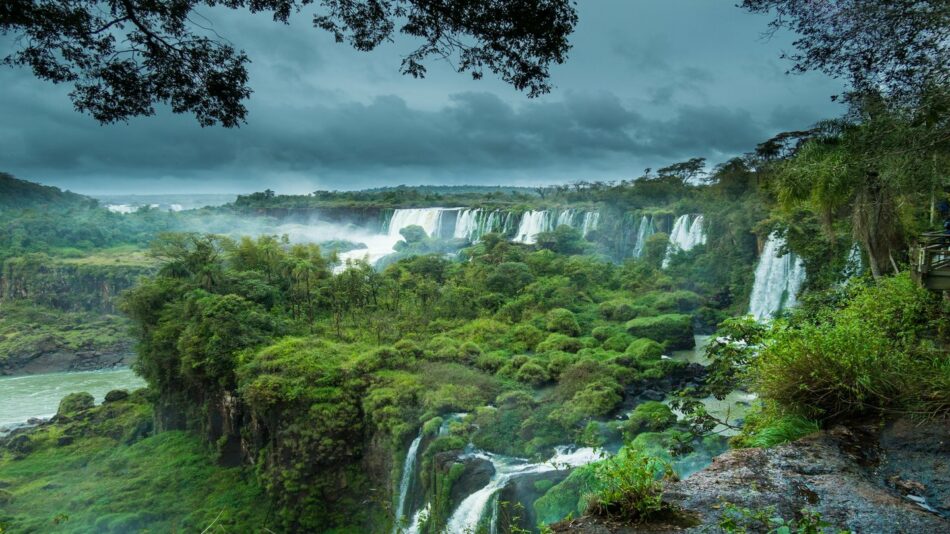 Image source:Photo by Gabor Sz. on Unsplash
2. Monteverde, Costa Rica
Monteverde is a natural beauty in Puntaneras, Costa Rica and one of the country's biggest ecotourism destinations. One of the reasons why Monteverde is so famous is because of its incredible biodiversity – it's home to some of the most magical rainforests in the world, plus there are so many beautiful nature reserves. In 2007, Monteverde was voted one of Costa Rica's Seven Wonders – increasing its tourism exponentially and providing job opportunities for many locals.
What's there to do in Monteverde, Costa Rica?
Discover the coffee culture through an immersive coffee tour

Go ziplining

Visit Selvatura Park

Hike up Cerro Amigo, the highest peak in Monteverde

Go bird watching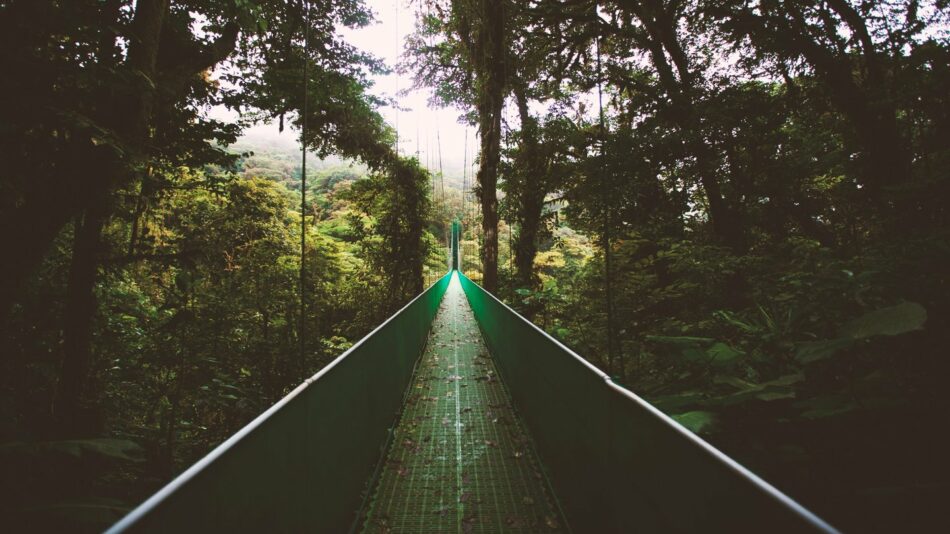 Image source:Photo by Isabella Juskova on Unsplash
1. Machu Picchu, Peru
Machu Picchu is one of the most important heritage sites in the world (the site of an ancient Inca city), situated in the Eastern Cordillera of southern Peru. It HAD to make the number one spot on our best places to visit in Latin America list. 
This magnificent site sits at an elevation of 7,710 feet (2,350 metres) between two sharp mountain peaks: Machu Picchu ('Old Peak') and Huayna Picchu ('New Peak').
The main access point is Cusco. From there, tourists need to reach Aguas Calientes, which is accessible either by trek, train or a combination of bus and walking. If you're interested in booking a trip there, it's important to note that tickets must be purchased in advance and are usually included in the cost of your tour or trek. 
Besides the challenging trekking expedition, for those who are interested in a bit of history, check out the a secluded museum called Museo de Sitio Manuel Chavez Ballon. You'll learn all about why the Inca chose this location for their citadel.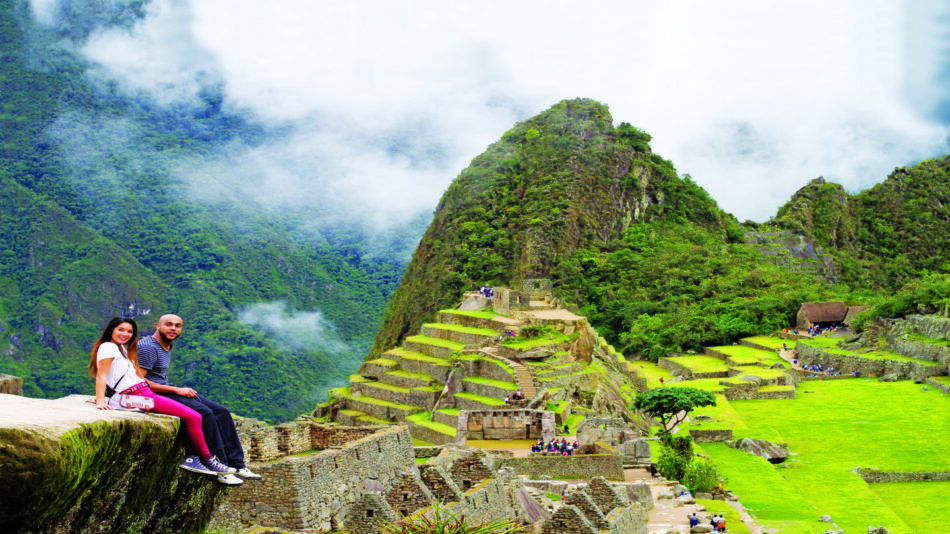 Image source:Photo by Contiki