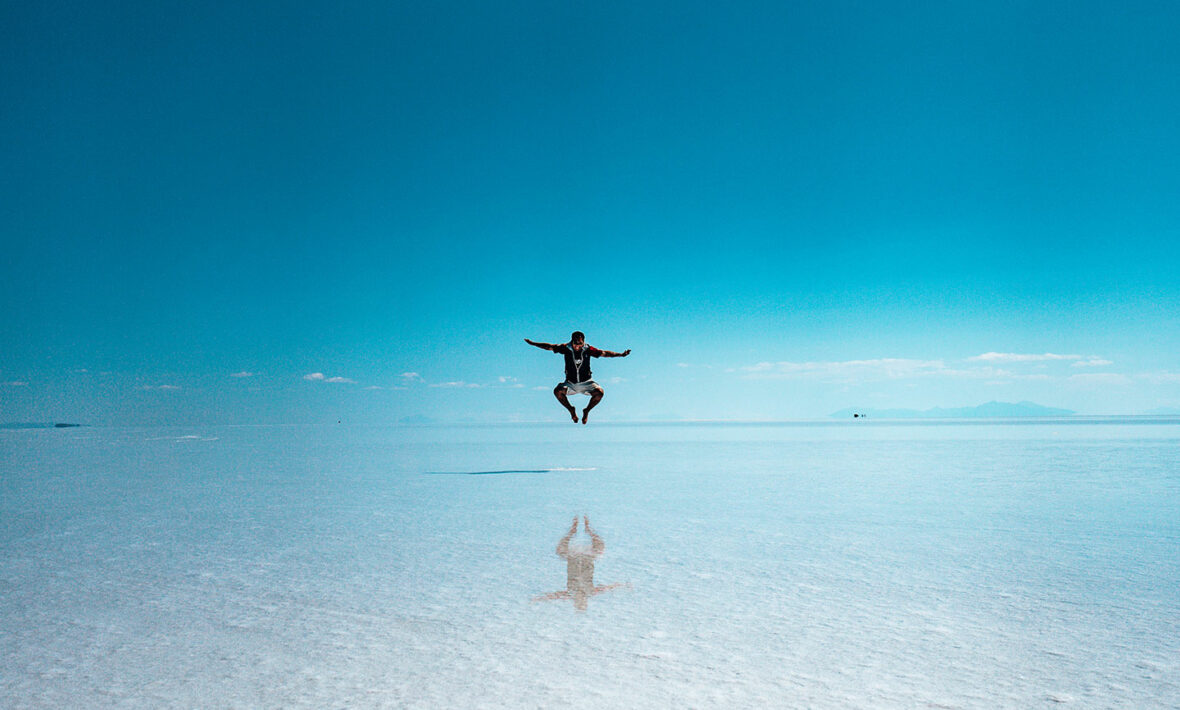 What might the experts in adventure travel (us) have in store for you in Latin America, the adventure capital of the world? You're in for a treat. The mountains, islands, volcanoes and rainforests that make up the masterpiece of Latin America make way for some pretty epic activities, cherry-picked by us to ensure your Latin trip is nothing short of thrilling from start to finish.
Walk in the footsteps of the Incas at Machu Picchu
An emblem of Incan life and the gem of Peru, Machu Picchu is truly a once in a lifetime experience and one of the world's greatest sites. But at Contiki, we don't just plonk you in front of iconic landmarks, oh no. We'll get all up in its history and walk in the footsteps of the ancient Incas with a 4-day trek (or a quicker 1 day option) that will see us journey to this spiritual site the right way. Fuelled by coca leaf tea, we'll take in the majestic site and delve deep into its history and cultural significance, making the journey all the more worth it.
Read More: 5 valuable tips to prepare you for hiking the Inca Trail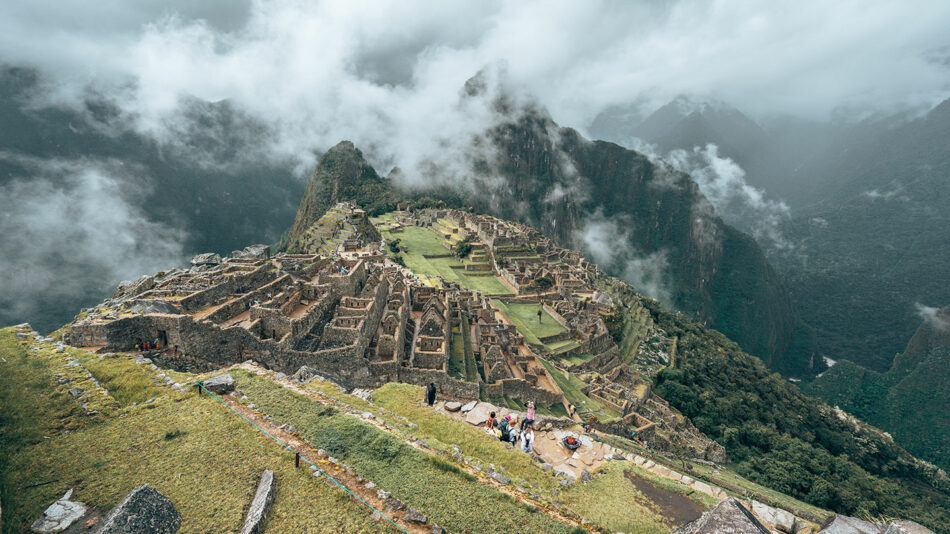 Go hang gliding over Rio
Have you ever looked up at the birds and felt jealous of their ability to glide freely through the skies? Same – but also, look no further than the flamboyant, eclectic city of Rio De Janeiro. As you glide through clear blue skies, you'll feel at one with the birds and gain a new vantage point of Sugarloaf mountain and sun-bleached beaches of Ipanema and Copacabana that the city is famous for. We guarantee you'll never have an experience like it in your life.
Make shapes on the Uyuni salt flats in Bolivia
The largest salt flats on earth, the Salar de Uyuni belongs near the top of your travel bucket list. With a desert-like landscape that spans approximately 11,000 square kilometres, sometimes it has bright white salt formations stretching as far as the eye can see, and at other times, it looks like a glistening mirror (it's as magical as it sounds). You've seen the photos, but here's another for good measure.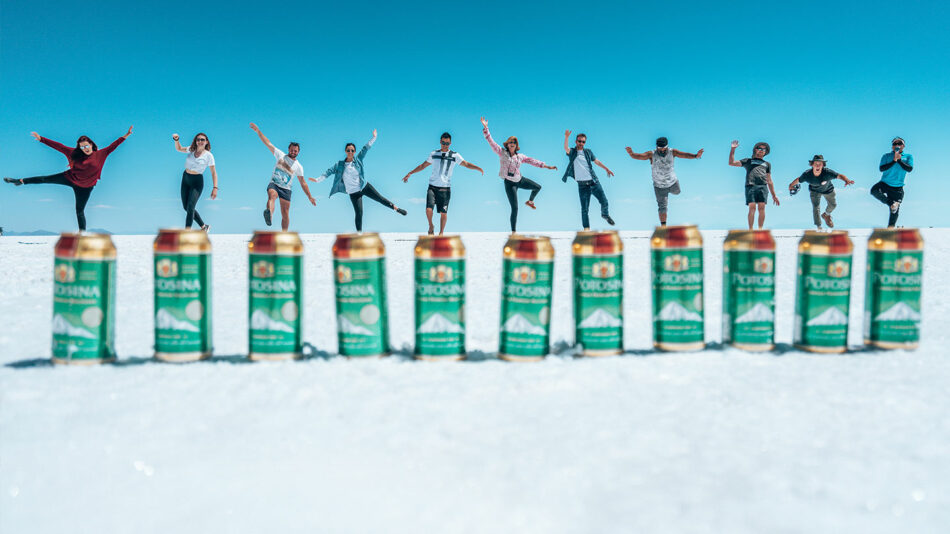 Go Island biking in the Galapagos
Ah the Galapagos, an intrepid travellers dream. Is it any real wonder Charles Darwin fell in love with this place, what with all the pre-historical nature, stunning landscapes and wildlife that simply can't be found anywhere else. With so much to do and see here, it's best to take to two wheels. We'll glide past banana trees, explore the dense highland flora and gaze wistfully at views over pristine beaches, all whilst discovering the unique charms of Isabela and San Cristobal Island.
Snorkel Caye Caulker's tropical waters
Caye Caulker in Belize is nothing short of a blissful Caribbean paradise, made up of golden-sand beaches lined with palm trees and charming colonial buildings. It's also home to the world's second largest barrier reef, just waiting to be snorkelled. Boasting shimmering tropical fish and brimming with colourful coral, you'll explore the delights of the shallow waters that reflect the clear blue skies, followed up with a pina colada and a little tanning. It just doesn't get any better than this.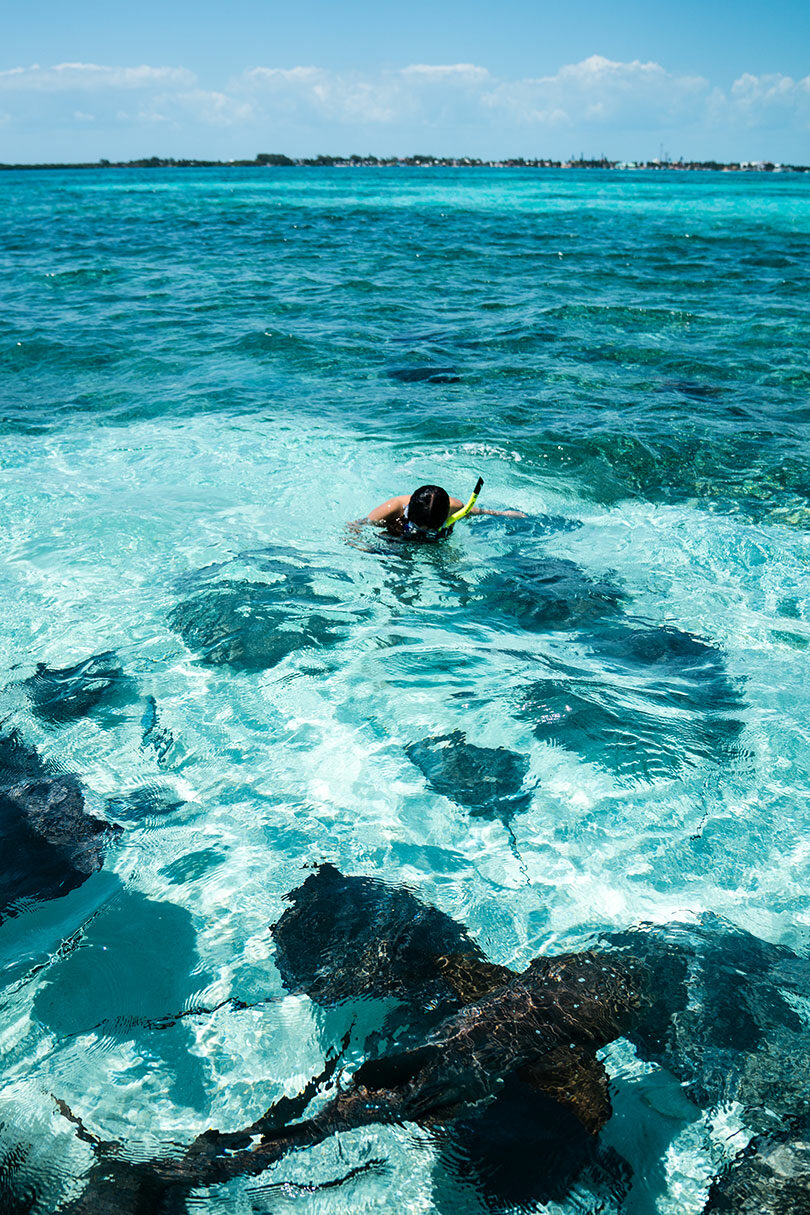 Go horseback riding in Banos
The beauty of Banos in Ecuador, wasn't meant to be admired from afar. But our own two feet are a tad worn out, so we'll give them a break by heading on horseback for an outdoor sightseeing expedition. Having built a bond with our respective horses, we'll trot pass waterfalls, volcanoes and plentiful fruit trees as the sun beams down on our already tanned faces. Feeling confident? You could even try your hand at a gallop…
Read More: Guatemala is still one of the most underrated Latin countries
Opt for a helicopter ride over Iguassu Falls
The Iguassu Falls are no ordinary waterfalls. Straddling the border between Argentina and Brazil, these gigantic cascading waterfalls are one of the world's most spectacular natural wonders that will have your senses tingling from every angle – the loud crash of the water, the humid air, the breathtaking landscape. Sure, the walkway will bring you close to the action, but a helicopter ride will offer you a whole new angle to this glorious site. Channelling your inner daredevil, we'll take to the skies to gain a new vantage point and attempt to fathom the sheer scale of this stunning site.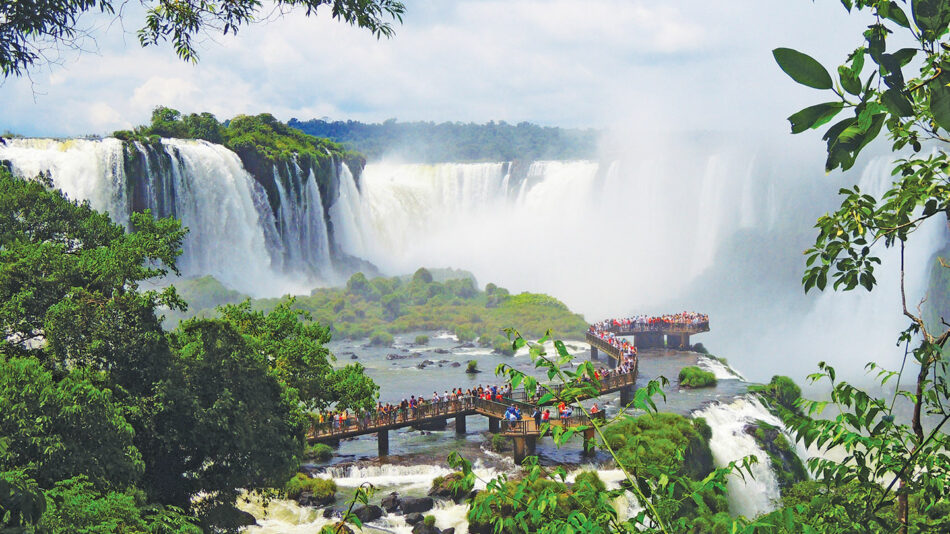 Hike up the Pacaya Volcano in Guatemala
You make have hiked a rocky region. Maybe even the odd mountain (depending on how strong your hiking game is). But have you ever hiked up a volcano? An adventure up Pacaya Volcano will take your hiking game to a whole new level, providing you with incredible postcard-like panoramas over the surrounding landscape whilst swapping stories with your fellow hiking buddies. Epic much?
Try your hand at Sandboarding in Chile
When you think 'Latin America adventure experiences' you probably don't cast your mind to sandboarding, but we weren't playing when we told you Latin America is diverse. Chile is home to Valle de la Luna, literally translated as 'Valley of the Moon' due to its stunning pink panoramas and other-worldly sand dunes. Once we're done establishing that we are actually still on earth and didn't wander onto Mars by accident, we'll hop on our boards to shred the sandy slopes. If you're a novice skier it'll be a breeze, but equally like nothing you've ever experienced before.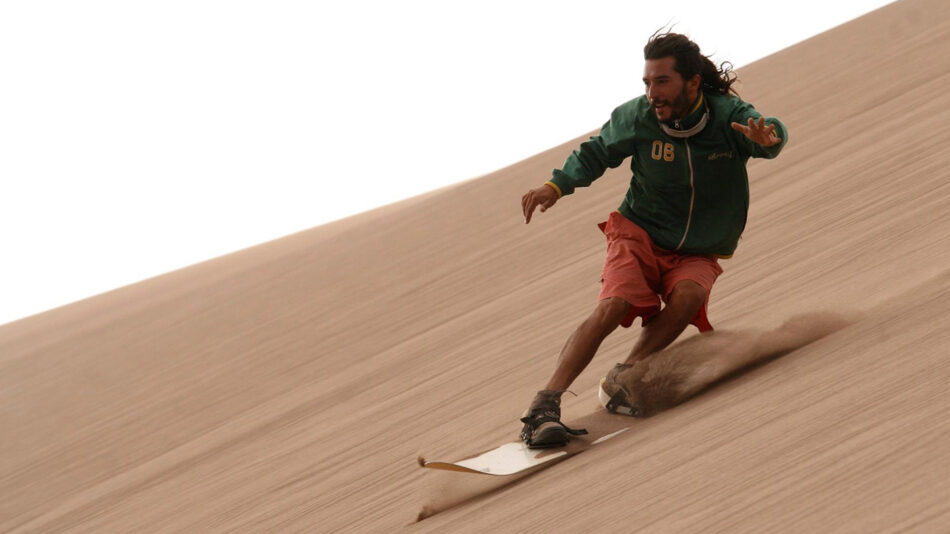 Walk the suspension bridge in Costa Rica
The misty mountaintop greenery of Monteverde Cloud Forest in Costa Rica is home to 2,500 different types of plants and animals, not to mention sloth spotting ops a-plenty. When it comes to the wildlife in Costa Rica, the word 'abundant' just doesn't quite cover it. Made up of 8 bridges, this network of suspension bridges will offer you the chance to explore the upper forest canopy, considered a sanctuary by locals. Far from the trappings of city life, you'll feel like you're back in pre-historic days.
Zipline through the trees at Puerto Vallarta
If there's any spot in Mexico that will steal your heart, it'll be Puerto Vallarta, a beach town on the Mexican Riviera. We'll get face to face with nature on Mexico's longest zipline, in the middle of the tropical jungle. This zipline is no joke; you'll go as fast as 70 mph as you whirl past lush greenery and race with the birds of paradise. With endorphins running through your brain, wind flowing through your hair and your spirits sky-high, you'll be speeding through the trees before you can yell 'Viva Mexico!'
Convinced that Latin America is for you? Check out all the latest destinations, deals and departures with Contiki.