10 of the best-ever things to do in beachy Devon
Share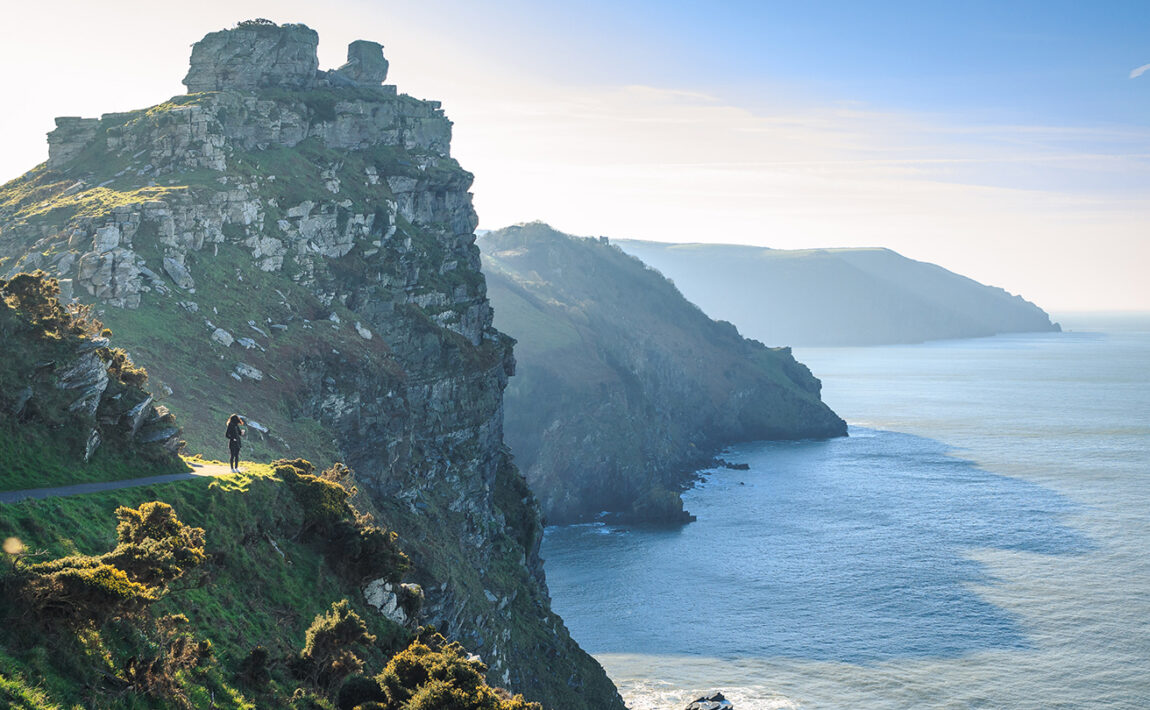 The holiday blues are coming in strong and the ease of lockdown exposes us to new destinations besides the local park. Treat yourself to beautiful countryside views, ancient woodlands and a scenic coastline that'll bring Devon to the top of your must-visit list. Here are 10 of the best things to do in Devon, putting a fast-track on your planning phase. Ready, set, surf!
1. Explore the Jurassic Coast
Inscribed by UNESCO and England's only natural World Heritage Site, you can quite literally walk through time! Whether by foot or on wheels, this is a flexible trip that covers a breath-taking 95-mile stretch from East Devon to Dorset. The beauty of the rocks, exceptional fossils, ancient woodland, art galleries or simply a picnic on the beach – it will truly capture your imagination while taking you on a cultural trip. Don't miss the iconic Durdle Door (like a doorway where the sea washes through) and the idyllic Lulworth Cove.
FUN FACT: The Jurassic Coast is made up of three Dinosaur periods: Triassic, Jurassic and Cretaceous dating back over 250 millions years ago!
View this post on Instagram
2. Try surfing on Croyde Beach
Beach don't kill my vibe… Set at the heart of the English Riviera and with 22 miles of coastline, you aren't short of a beach day in Devon. But with smooth stretching sands and an exposed beach break, Croyde is one of the best beaches in the UK to chill out and try your hand at surfing. With a mix of groundswells and windswells, the surf is great for both beginners and surf lovers. Finish it all off with some Vinyasa yoga, delicious local dishes and you've got our new Contiki Devon Surf Weekend trip.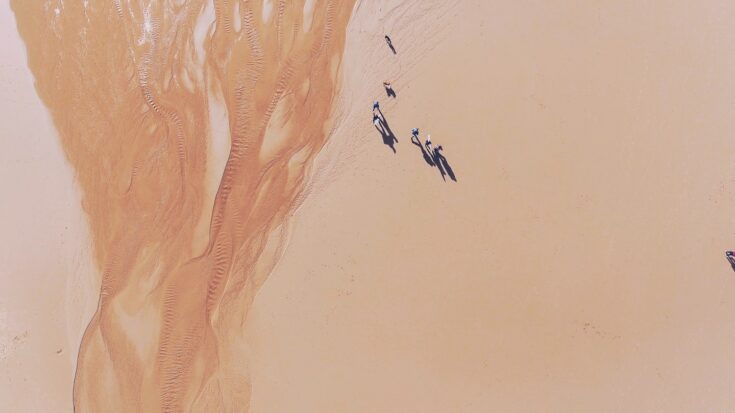 Image source:Red Morley Hewitt / Unsplash
3. Take on Bolt Head Walk
Fancy escaping to Salcombe for a long weekend? Bolt Head Walk is a place with shimmering, turquoise waters and enchanted landscapes. Take a scroll along the coast path, explore the jagged rocks and exhilarating cliff tops. This walk will have your spirits as high as the views but with plenty of time for other adventures too! Begin the trail here.
4. Visit Dartmoor National Park
368 square miles of rich history dating back to 1951, Dartmoor is an iconic landscape like no other. Surrounded by tors, moorland and steep wooded valleys, this national park is the perfect place to get lost. Its history stems from the Bronze Age and medieval periods with mysterious hut circles and its ancient woodland.
Pay a visit and embrace the natural wilderness and diversity of plants, flora and fauna – including the friendly Dartmoor ponies roaming freely. Either by foot or by cycle, cruise your way to an unforgettable experience. You can see Coronavirus updates on the Dartmoor dos and don'ts here.
View this post on Instagram
5. Have a picnic on Woolacombe Beach
With the temperatures rising, why not visit one of the UK's multi award-winning beaches for a picnic? If you're missing golden sands in between your toes, then this one's for you. Tuck into fish and chips, dip your toes in the clear water or sunbathe your way to pure bliss. Then, check out the local village, hugging the shoreline with independent shops and endless views.
6. Visit Greenway House
Greenway is a beautiful estate on the River Dart AND the holiday home of the iconic crime author Agatha Christie. It's now owned by the National Trust. In true old-school spirit, there's a steam railway service to the estate, and plenty of walking trails to follow – try Coombe Lane, Hook Bottom Lane and Mill Lane.
View this post on Instagram
7. Cycle Tarka Trail
Itching for a traffic-free cycle route, bursting with the ultimate #views? This southern loop takes you on a journey through quaint villages, beautiful beaches, untouched countryside, wooded river valleys and dramatic sea cliffs. PLUS it's the sustainable way to explore Devon while leaving behind the hustle and bustle of city life. FUN FACT: this route was travelled by Tarka the Otter in the famous novel Henry Williamson. Begin the trail here.
8. Check out Lundy Island
Managed by the Landmark Trust, this remote island lies off the coast of North Devon, where the Atlantic Ocean meets the Bristol Channel. If you're looking for something a little more peaceful all year round, then this is the place for you – the MS Oldenburg is the only means of transport for visitors.
But that doesn't mean that this island is short on things to do. There are rugged cliffs, spectacular landscapes and a rich diversity of animals (look out for bats, ponies and Gloucester Old Spot pigs!). There's nothing in between Lundy Island and America, so if you squint hard enough you might just see it amongst its glistening sea!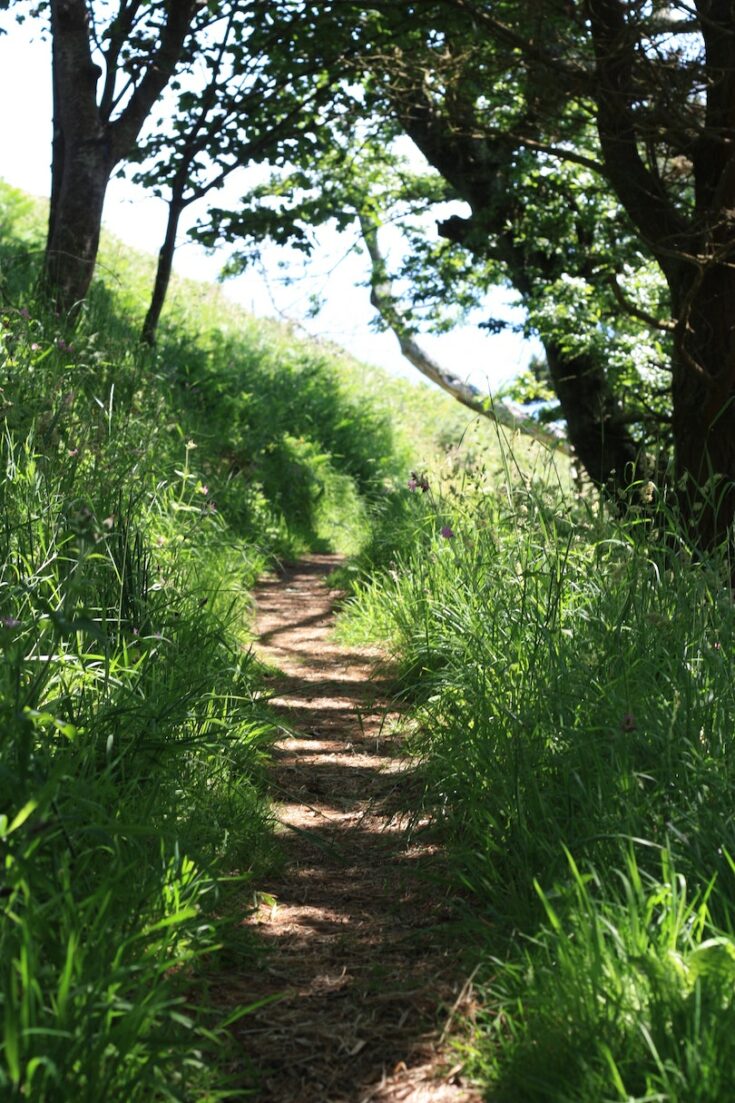 Image source:Leah Tardivel / Unsplash
9. Try sea kayaking in Dartmouth
Feel like breaking free? Get out on the open waves and really immerse yourself in nature with a sea kayaking lesson. It's the ultimate way to explore the coast and there are plenty of day or half-day trips from Dartmouth, Torquay and Salcombe. So, leave your phone at home and get your sweat on with a marine safari. Look out for seals and sea birds!
10. Try delicious vegan food in Exeter
Exeter is now really well-known for its array of vegan restaurants and cafes. Our favourites include Sacred Grounds and Rabbit Vegan Café. And if you fancy a vegan version of the classic fish and chips you HAVE to try the vegan menu at Squires in Braunton (North Devon).
View this post on Instagram
Loving the idea of the beautiful coastline, spectacular landscapes and rich history? Devon ticks all the boxes for a UK staycation. Check out our new Contiki Devon Surf Weekend trip to experience all the beachy wellness vibes for yourself.