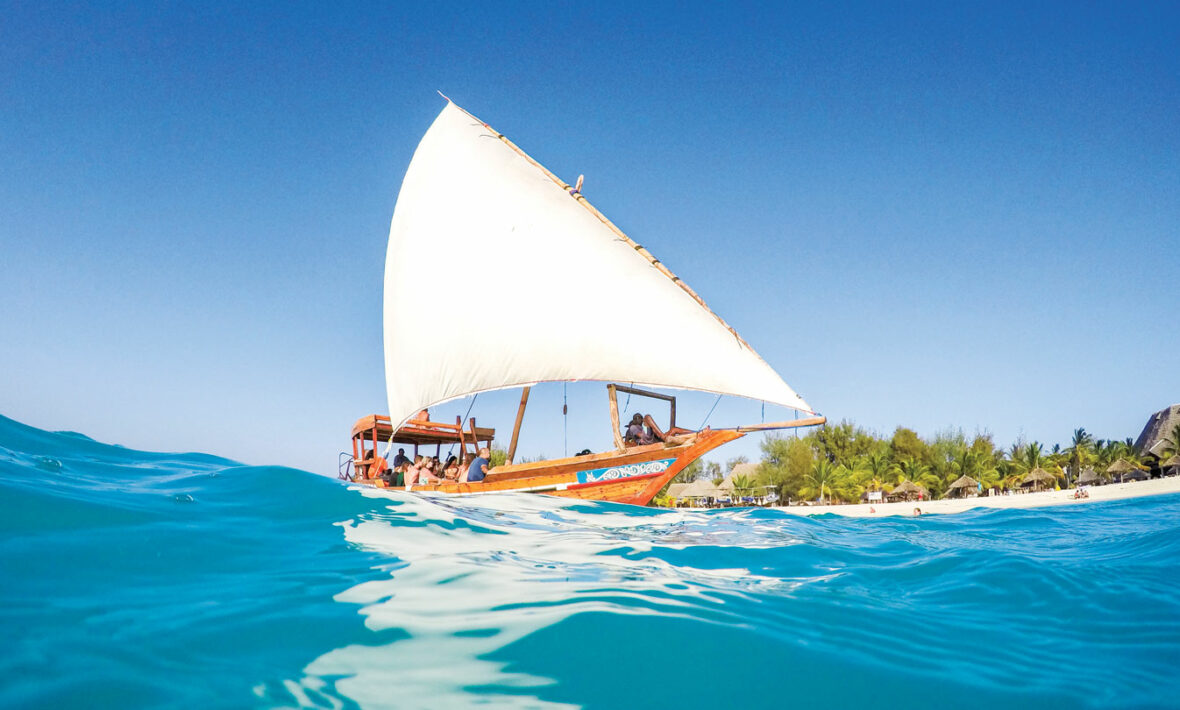 Zanzibar is an untapped paradise. The African nation boasts some of the most incredible coastlines in the world and the culture is fascinating. But what should you do there? We've rounded up the unmissable and best things to do in Zanzibar.
1. Get your relax on at the beach
First things first, spend some time on Zanzibar's gorgeous beaches. The northern beaches of Nungwi and Kendwa are especially good, but you can find white sand beaches with sparkling turquoise waters everywhere. BYO towel and sunscreen!
2. Soar the seas while kitesurfing
Zanzibar is a great place for kitesurfing, so why not try your hand at it? Half wakeboarding, half paragliding, it's an adrenaline-packed experience that gets your blood pumping.
3. Eat some octopus curry
This is a dish to die for and the good news is, you can get it everywhere from street food stalls to restaurants. The rich curry includes tender chunks of octopus with a thick coconut gravy, enriched with turmeric and coriander.
4. Have a drink at The Rock
This venue is a dream come true – a bar and restaurant built on a tiny island. It's a stunning spot that is a must-see when you're in the country, just check the tides.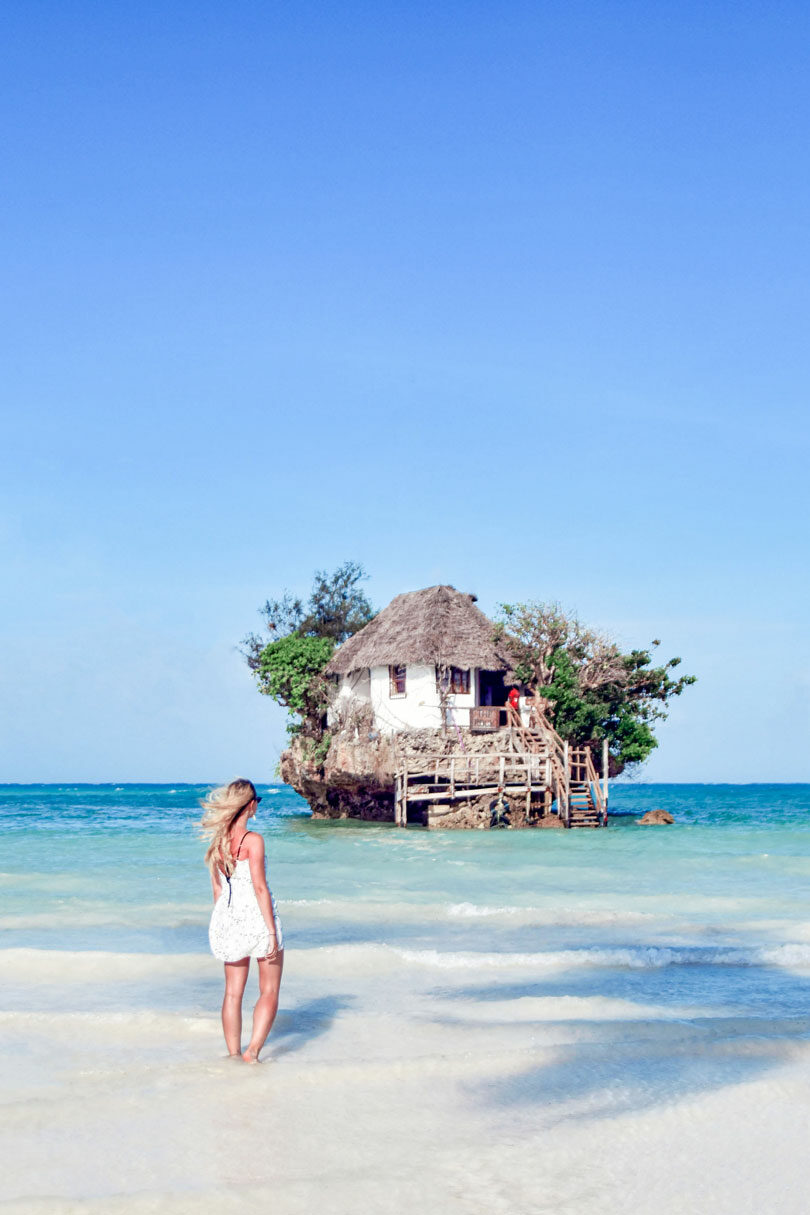 Image source:Contiki
5. Get a taste of Zanzibarian culture
One of the most important historic museums in Zanzibar is the House Of Wonders. In this former palace you'll have the chance to discover what Zanzibar is all about and how it was shaped.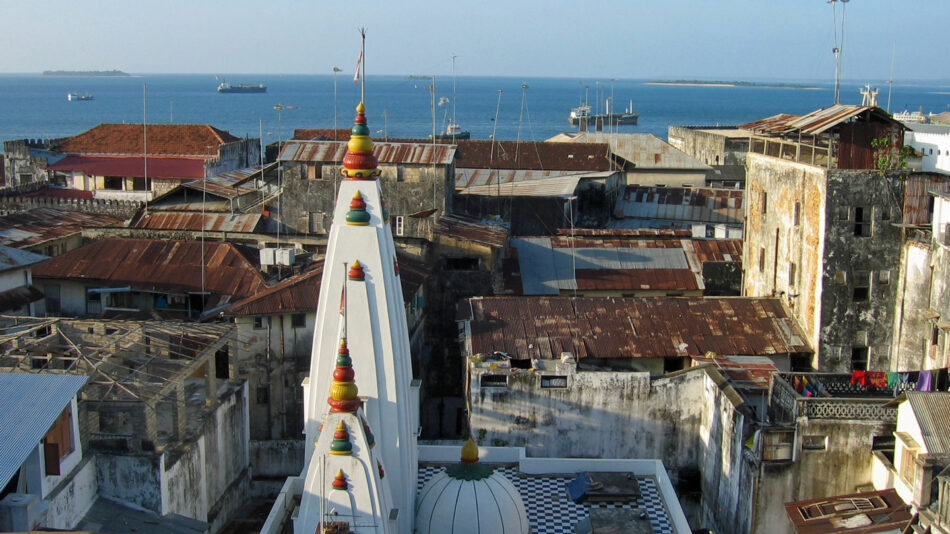 6. Check out Prison Island
Prison Island (AKA Changuu Island), was originally a prison for slaves, but thankfully it was never used and it later became a quarantine station for yellow fever sufferers. It's a very interesting place and well worth the short trip from Stone Town.
7. Learn about Zanzibar's slave history
The history of Zanzibar is a dark one as it was one of the biggest ports for the African slave trade. It's a very sobering part of history and it's important to learn about it, so make time to visit the slave market and the slave holding centres.
8. Get lost in the lanes of Stone Town
Stone Town is a UNESCO World Heritage Site dating back to the 19th century and it's a truly unique sight. The lanes are full of discoveries – from street food to artisan shops and hotels. With a bustling vibe, it's the perfect place to get lost (the locals will help you if you're really stuck!)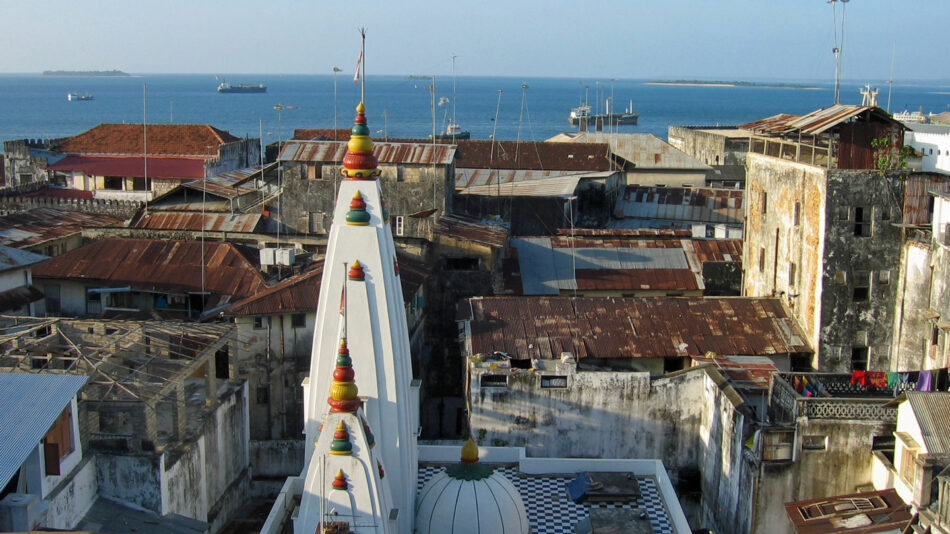 Image source:Flickr, neiljs
9. See how an Arabian princess lived
Princess Jasmine fans should head to the Princess Salme Museum. The story is that an Arabic princess fell in love and eloped with a German merchant in a time when this sort of union was forbidden. She wrote her memoirs in her grand home.
10. Swim with the giant sea turtles
TURTLE ALERT! One of the best experiences that make the Zanzibar beaches so famous is the chance to swim with giant sea turtles. They love these warm waters and in the right season you can spot them on the beaches and underwater too if you love to snorkel.
11. Indulge in a sundowner
What's a sundowner you ask? It's a cocktail at sunset! In Zanzibar you can indulge any day – and any place that knows that sunset time is cocktail time is A-OK by us. Better still, try a traditional Dhow cruise around the crystal waters.
12. Explore the Indian Ocean
Speaking of crystal clear waters, Zanzibar is the perfect gateway to the Indian Ocean. You can go snorkelling or diving in the turquoise waters and discover all numbers of sea creatures.
Image source:Contiki