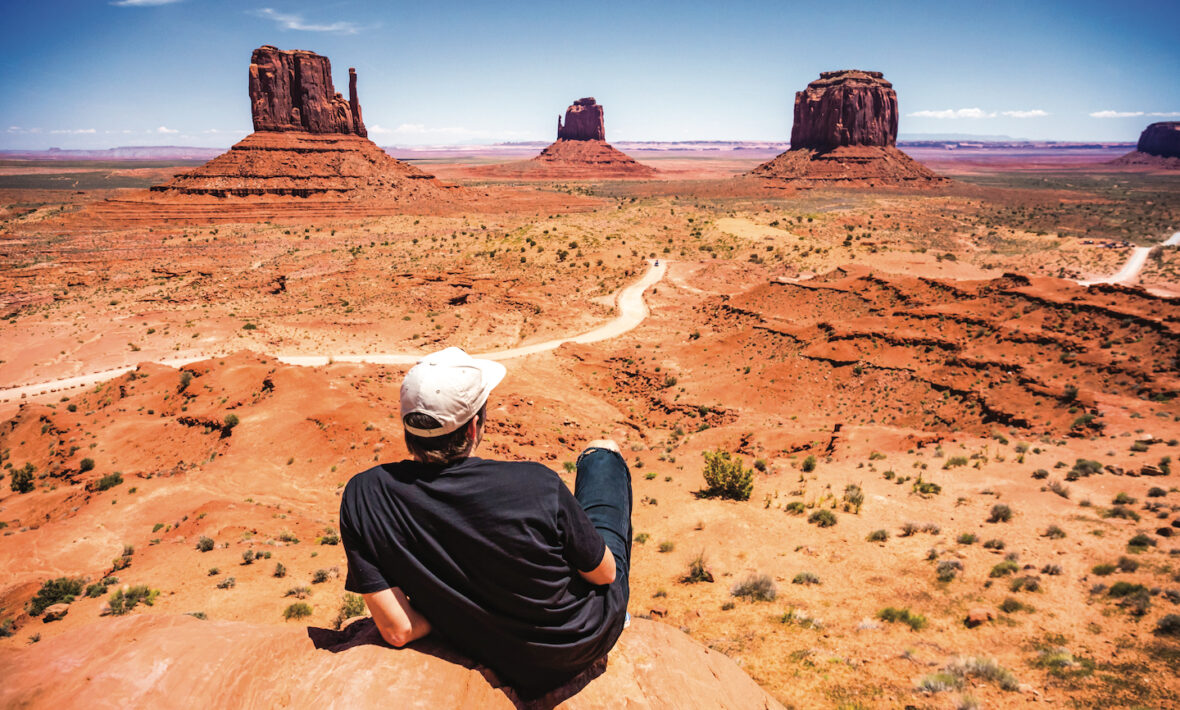 As the covid-19 pandemic intensifies each day, staying safe means staying home for the foreseeable future. And with the world's best art galleries, museums, tours and parks temporarily closing, it's difficult to stay positive when it feels like the world is closing its doors. However, self-isolation doesn't mean we have to stop exploring. Luckily, there are thousands of epic virtual reality travel experiences and tours to fuel our wanderlust from home. 
Thanks to Google's Arts and Culture Project, more than 2,500 spaces around the world are available to view online, plus many institutions and travel experiences are hosting virtual tours for us to immerse ourselves in. From exploring the Uffizi Gallery in Florence to taking a 360° tour of Machu Picchu in Peru – let's come together as a global community of explorers. Here's our list of 19 of the BEST virtual reality travel experiences to try this week…
Walking tours and adventures
1. Go on a virtual Contiki tour to the USA's most epic spots 
Times Square, Yosemite National Park, Golden Gate Bridge – is your USA travel list as long as ours? With this 360° USA video you can journey from one epic destination to another in a matter of minutes, with Contiki Trip Manager John. Don't forget to look around while you're in each destination.
2. Climb Mount Everest (with the help of VR)
Always dreamed of climbing the world's highest peak? This jaw-dropping virtual reality travel experience allows you to follow some epic journeys through the eyes of 18 previous explorers. Starting at basecamp, you'll virtually ascend through the Khumbu Icefalls, Lhotse Face, Hillary Step, and eventually the final push to the top. Your heart WILL be in your mouth. For some of the journeys, you'll need an Oculus Rift headset, an HTC Vive or the lower-tech Google Cardboard VR viewer, but the amazing God Mode is worth it, offering adrenaline-inducing views.
Image source:Andreas Gäbler / Unsplash
3. Take a tour of an American national park 
The USA's national parks may be closing but that's not to say you can't still catch a glimpse of their unique landscapes. Many of them are offering virtual tours, so whether you fancy exploring the beautiful night skies in Bryce Canyon National Park in Utah, take a lava tube tour of Hawai'i Volcanoes National Park in Hawaii or even adventuring across the fjords, and icebergs of Kenai Fjords National Park in Alaska, it's all possible from your living room!
4. Transport yourself to Latin America's most amazing sites
Yearning for adventure? Don't worry we've got you with our epic 360° videos. Explore the sacred site of Machu Picchu in the Andean Mountains, feast your eyes on the mighty Iguazú Falls bordering Brazil and Argentina, all before heading to Rio de Janeiro to see Christ the Redeemer up close.
5. Go cliff diving in Croatia
If you live for the adrenaline rush, you'll love our cliff diving 360° immersive video, transporting you to Croatia's pristine waters in an instant. This is about the only time we'd urge you to look down!
Image source:Contiki
6. Chill out with a nature live stream
If, like us, you're feeling overwhelmed right now, here's a reminder of the beauty of the natural world. Explore's live cams give everyone the opportunity to tune into some amazing wildlife live streams – including elephants chilling by the watering hole in South Africa, lowland gorillas playing in the Congo and nesting eagles in the USA. And breathe.
7. Take a live
virtual reality travel

walking tour of your fave city

From the Griffith Observatory is Los Angeles to the iconic Kuromon Ichiba food market in Osaka, Wind Walk has a whole host of walking tours to try from home and help us escape. Even better, the videos are recorded with binaural audio – so wear headphones to really feel the surround sound.
Image source:Koi Visuals / Unsplash
8. The Great Wall of China
With a history stretching over 2,000 years (the wall was built during the Ming dynasty between the 14th and 17th centuries) and covering 3,000 miles across northern China, the Great Wall is absolutely unmissable. Luckily The China Guide is offering a virtual tour.
9. Take a tour of NASA's research centers
Calling all space nerds, NASA offers virtual tours of their Langley Research Center in Virginia so you can drop into research labs and even take a flight simulation. While The Space Center Houston's app offers virtual tours, videos and audio stories about space exploration. 
10. Explore the surface of Mars with 360° images
And if you want to venture even further, check out Access Mars' jaw-dropping virtual reality travel experience, where you can journey across the red planet on the Curiosity Rover.
Image source:Josh Gordon / Unsplash
Museums, galleries and culture
11. Check out the National Gallery of Art, Washington DC
Whether you're an art buff or just want to keep your brain active, not only is this gallery offering virtual tours of its exhibits, you can also access video recordings of past art lectures online. 
12. Pay a visit to the Metropolitan Museum of Art, New York
Home to over 2 million works of fine art, The Met is on everyone's New York City must-visit list. Good news for us is that their website has a huge online collection with virtual tours of the most iconic pieces from the likes of Vincent van Gogh and Jackson Pollock, which makes it one of the best virtual reality travel experiences to try right now.
13. Look around the British Museum, London
This amazing museum has everything from the ancient Rosetta Stone to Egyptian mummies, not to mention the building's beautiful architectural features. Check out the British Museum's virtual tour – which has seen a huge spike in online visitors, the website traffic has unsurprisingly doubled since the covid-19 outbreak.
Image source:Viktor Forgacs / Unsplash
14. Tour the exhibits and grounds at the Dalí Theatre-museum, Catalonia
Head to Spain (via your living room) and you'll be treated to the visual feasts that are Salvador Dalí's surreal artworks.The museum's virtual tour allows visitors to tour the rooms and exhibits, taking in every aspect of Dalí's life, plus you can tour the grounds too.
15. Take a peek at masterpieces at the Museo Frida Kahlo, Mexico City
Thanks to Google's Arts and Culture app, you can virtually head to this museum (called La Casa Azul) where Latin American artist Frida Kahlo lived and died. Now, the building is filled with Kahlo's work alongside colourful folk art and pre-Hispanic pieces heroeing the cultures of Mexico. 
16. Head to the Louvre, Paris
Name a more iconic museum! And you can easily take a virtual tour of the Louvre where you can learn all about the artworks – from Rembrant to ancient pharaohs and the museum's fortress history.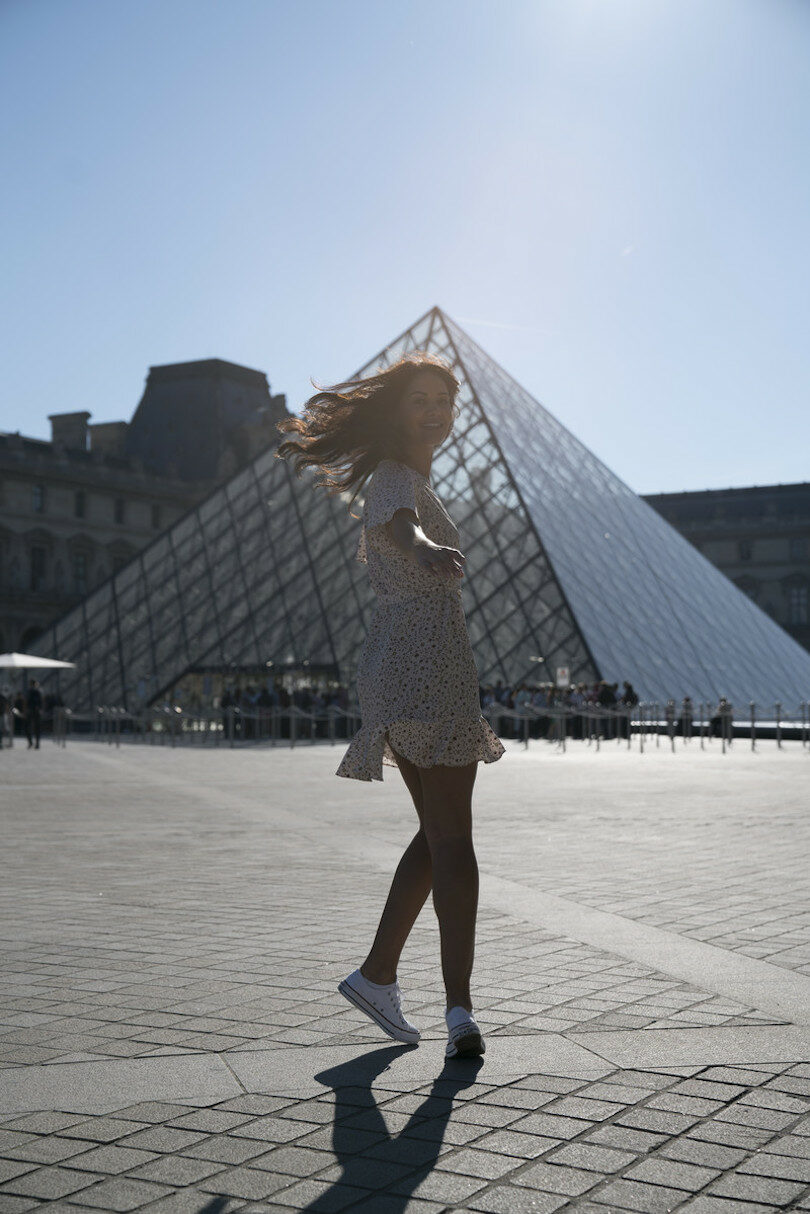 Image source:Contiki
17. Get lost in the Uffizi Gallery, Florence
Okay, so the Uffizi is also up there when it comes to bucket list galleries… Home to some of the most STUNNING Italian Renaissance artworks and sculptures, the Google virtual tour is the perfect way to step back in time and forget about everything else for a little while.
18. Watch a free National Theatre play
The National Theatre in London has recently announced their new offering: NATIONAL THEATRE AT HOME. Audiences across the globe can stream NT Live productions for free via YouTube. Watch out on Thursday 2 April at 7pm GMT (and on-demand for seven days), first up is Richard Bean's One Man Two Guvnors featuring Tony Award-winning  James Corden.
19. Explore the Vatican Museums
The physical doors may be close but yep, you can still step inside The Vatican (in your mind). With an amazingly extensive collection, which the Popes have curated over the centuries, it would be rude not to have a peek with their virtual reality travel tour of the museum grounds and exhibits, including the awe-inspiring Sistine Chapel.
Image source:Yeo Khee / Unsplash
So there you have it, you can still travel the world with virtual reality and digital tours. Just because we're stuck at home, doesn't mean we can't keep exploring and planning our next trip – that time will come! Stay safe and keep dreaming.