Journey from Belfast to Dublin with TikTok dance sensations Cairde
Share
If there was ever a group of lads who embodied the Contiki movement, it would be Cairde. These Irish dance sensations have amassed 10s of millions of views on TikTok, where they fuse modern and traditional dance techniques. They're a perfect example of how dance doesn't just connect us with each other – it also connects us with our cultural roots. 
So, to celebrate St Patrick's day, we took Cairde on a Contiki trip from Belfast to Dublin. 6 dance challenges. 7 iconic sites. Here's what happened next…

Stop 1: The Giant's Causeway
Let's kick things off by embracing the Giant Spirit of Northern Ireland. The Giant's Causeway is the result of ancient volcanic eruptions forming some 40,000 basalt columns. You can see how it got the name, too: when you watch the waves smack against the dramatic rock formations it's hard not to picture giants crashing their way into the horizon. Not a bad place for a dance?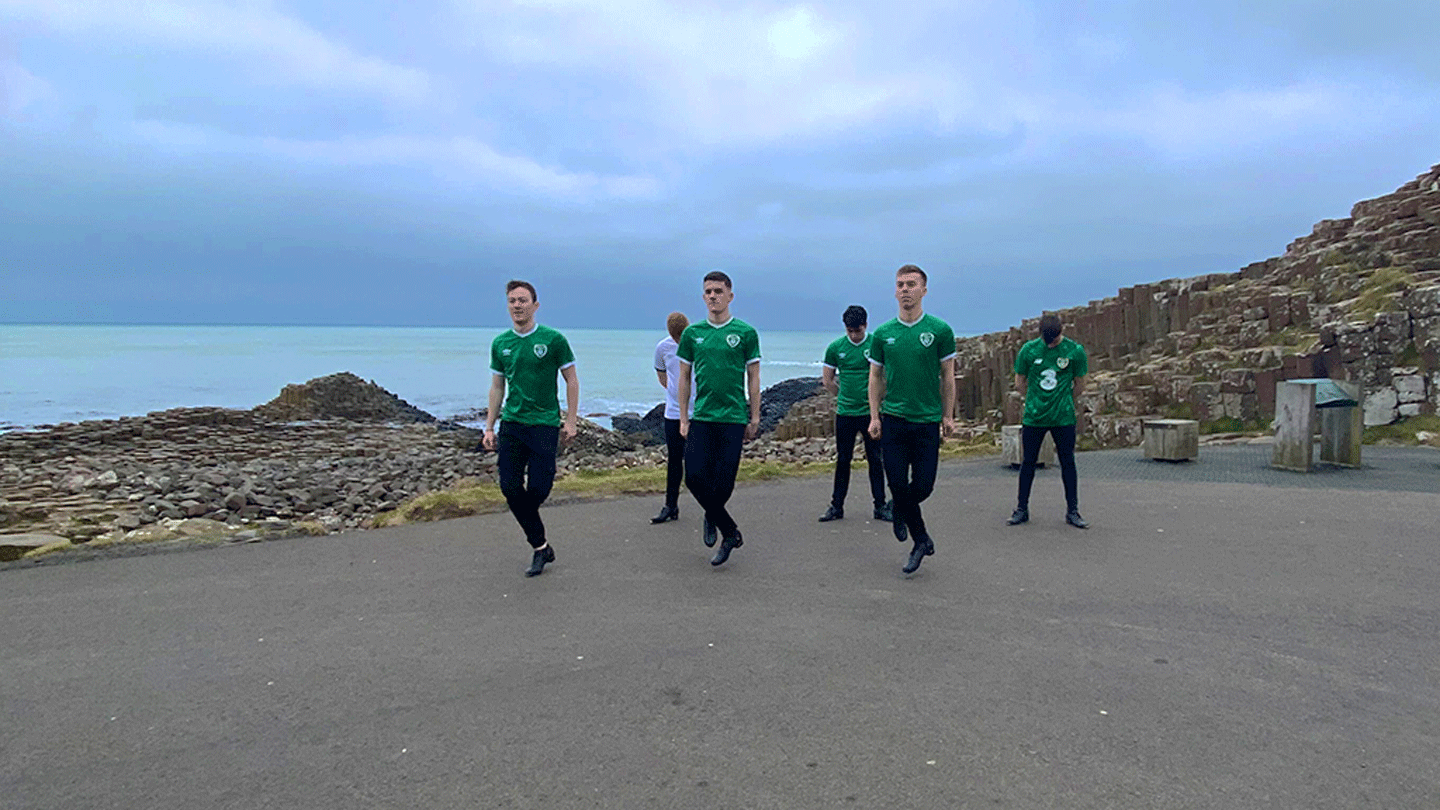 Stop 2: Dark Hedges
Moving onto another Northern Irish treasure…the famed Dark Hedges. Planted by the Stuarts in the 18th Century, this gorgeous row of beech trees is one of the most memorable (and most snapped) spots in the country. With its dramatic archways of leaves, it's easy to see why it became filming site for HBO's Game of Thrones. (If you don't remember, it serves as the King's Road when Ayra escapes King's Landing, disguised as a boy).
Stop 3: Titanic, Belfast
Keeping the Giant Spirit going, we've got another big-hitter to check out in Belfast. Did you know the Titanic was built here? Well now you do – and trust us, this place is well worth a visit. Located where Titanic was designed, built and launched, this unique museum tells the story of the doomed ship from her ambitious conception to her tragic fate. Ah, Jack. We hardly knew ye.
Stop 4: Duke of York, Belfast
I think after all that exertion we've earned a drink. And where better to grab one than the Duke of York in Belfast? Great live music. Endless drink options. But the real star of the show is that iconic courtyard, with its eye-catching murals and memorabilia that tell the unique story of this spellbinding city.
Stop 5: Glenshane Country Farm, Maghera
You can't beat the sweeping hills of Northern Ireland. And Glenshane Country Farm in the Sperrin Hills just might be the most beautiful spot of all. Jamese McCloy, a sheep farmer with farming in his DNA, is diversifying the world of sustainable farming and tourism by welcoming Contiki travellers into his home and sharing his tips and skills.
The best bit? You can meet his gorgeous sheepdogs – Moss, Jess and Tess – at work, and can even have a crack at sheep shearing. (You might fare better than Cairde – stick to the day jobs lads).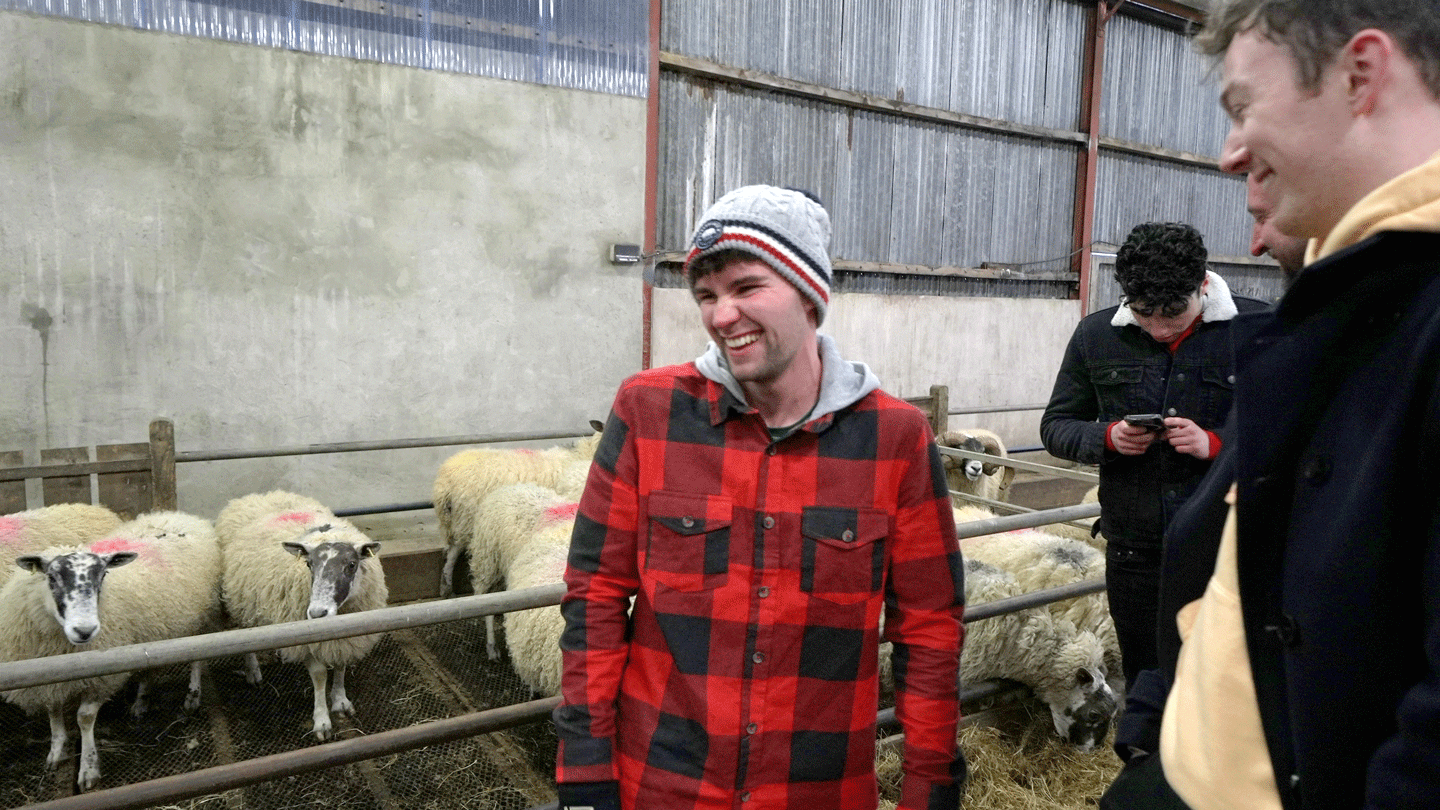 Stop 6: Guinness Storehouse, Dublin
You can't visit Dublin without checking out the Guinness Storehouse, where you can learn how to pour a perfect pint of the black stuff. But that's not all. Once the fermentation plant of the Guiness brewery, today this place offers an unmissable tour experience, as you explore the ingredients, history and culture that tell the Guinness story. (Or you can just dance in front of those iconic gates, that works too).
View this post on Instagram
Stop 7: Temple Bar, Dublin
Let's end on a high. Spread across the cobblestones on Dublin's riverside, you'll find Temple Bar, the historic neighbourhood of iconic bars, live music and local cuisine. The options here are plenty, but we're headed to the titular public house itself. The Temple Bar, a favourite for artists and poets for centuries, was founded in 1840 and serves 450 (!) rare whiskys. Whether you're there for a drop or a dance, this is a must-visit in Dublin.