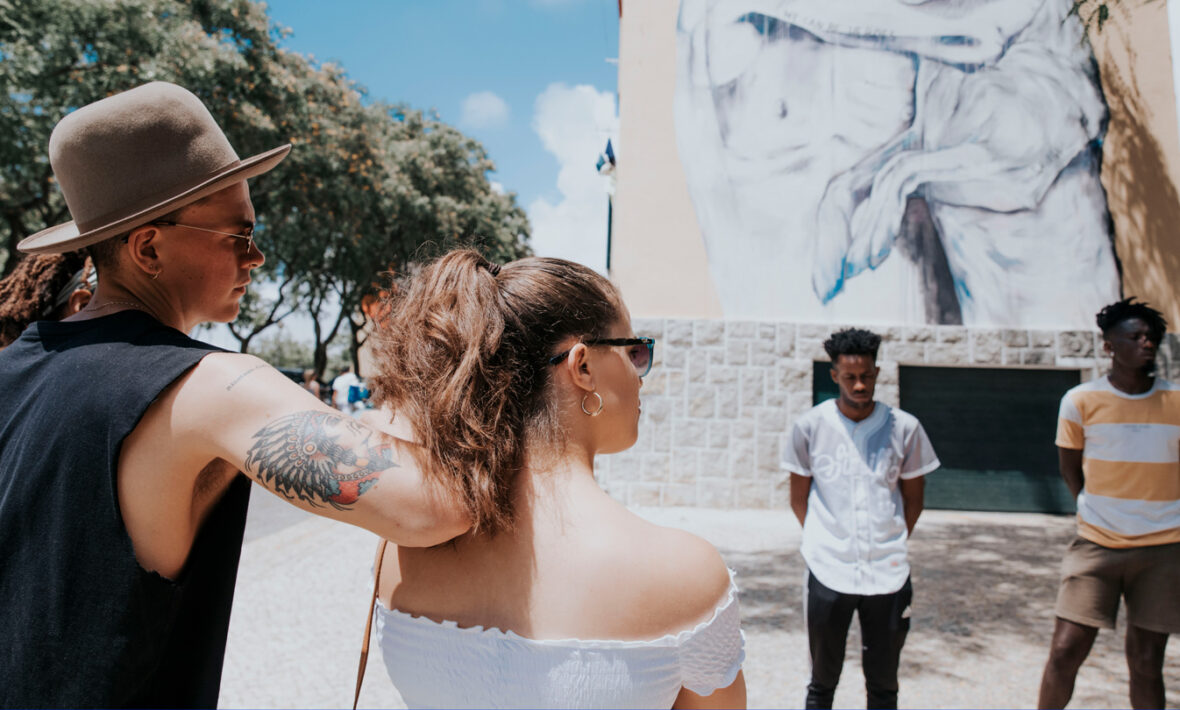 Bairro da Torre in Cascais, Lisbon was once a notorious neighbourhood. Despite an enviable location – at the foot of the world-famous Guincho beach – it struggled with poverty and a reputation for violent crime.
But the young people who lived here knew a different side to their community. They saw a vibrant place of talent, creativity and unity. They wanted to change perceptions of their hometown, so, teaming up with local artists and the charity ImpacTrip, they created 'Cascais through Art.'
Part storytelling experience, part art gallery, part open air museum, 'Cascais through Art' has revitalised Bairro da Torre, and has fast become one of Lisbon's most intriguing tourist attractions. The experience is now available on our new Portugal City & Surf Trip. The people behind the movement work exclusively with young, local artists, who dress up the grey, damaged buildings with bursts of colour, expression, and positivity. Through art they tell their personal stories, as well as cultural representations of their area, which was once a teeming fishing community. They also strive to cover up the racist and xeneophobic graffiti that once daubed the damaged buildings. 

As you walk the streets, your tour guide will share thought-provoking stories of transformation and unity. As you're greeted with warm smiles and a "Bom Dia!" on every corner, you can't help but feel a genuine spirit of community and friendship. And then there are the murals…
——
——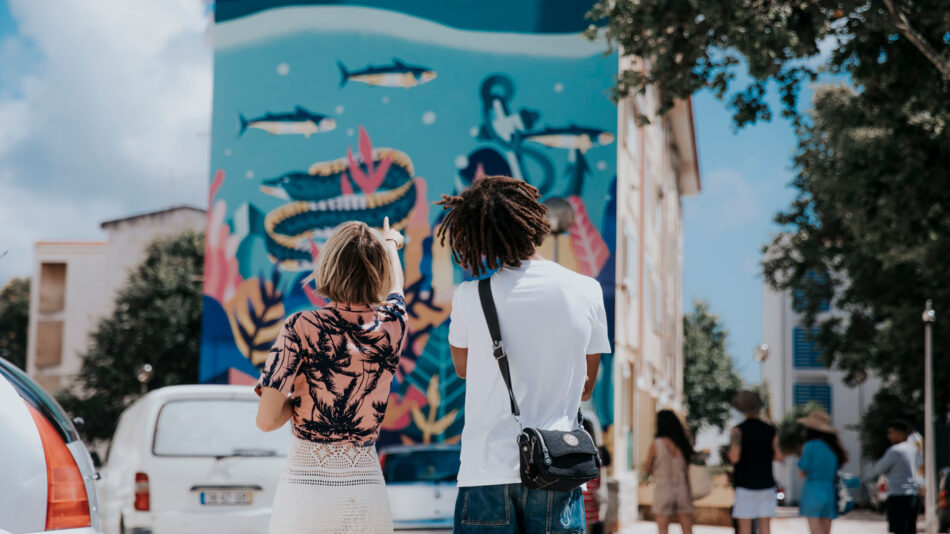 ——
——
Gazing at these remarkable works of art, in a neighbourhood that had been written off by many, it's a testament to how much untapped talent is out there – you just have to look closely enough. All these young people needed was a platform to make their voices heard. And looking at the transformation that has occurred in Bairro da Torre, you can hear their inspirational message loud and clear.
Check out the Cascais Through Art Tour on our new deep-dive trip, Portugal City & Surf.