When a Game of Thrones season comes to an end, the long hiatus in between seasons can be agonisingly painful. So when I found myself on a Causeway Coastal Route bus tour in Northern Ireland's – I was overwhelmed.

I soon realised the excursion isn't just for fans of the series. The hauntingly rugged itinerary contains a wealth of culture. Here are 13 reasons why everyone should embark on this incredible road trip.
Bushmills Distillery
Not only is it home to the world's oldest licensed distillery, it also serves as the gateway to the Giant's Causeway. Tourists can treat themselves to excellent beverages and a guided tour in the thick of an Irish whiskey renaissance. Bottles of Distillery Reserve 12-year Single Malt Whiskey are also available for purchase from the gift shop.
Unbelievable Views
Nothing will prepare tourists for the breathtaking scenery they are about to encounter. The astonishing expedition, especially during summer months, is blessed with cloudless blue skies amid occasional tinges of grey – accentuated by lush green borders further enhancing the mystical, otherworldly feeling.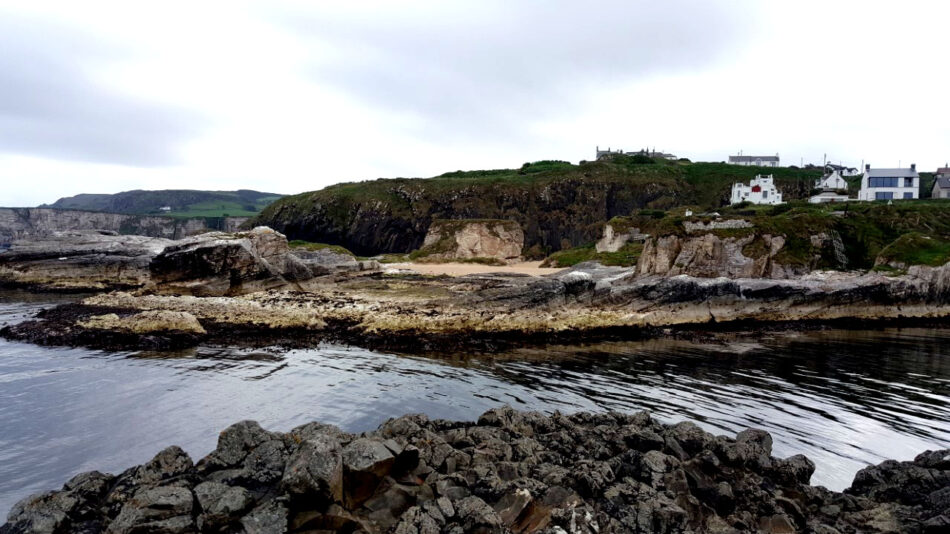 Easy Access
Getting to the Causeway Coastal Route is roughly a 2 hour drive from Belfast – or a few hours of local buses and trains. Hopping down trains and catching buses for such a scenic road trip is totally worth it though, and leaves visitors rejuvenated!
ALSO READ: IS THIS THE ULTIMATE GAME OF THRONES TRAVEL ITINERARY?
Coastal Villages
With a strong maritime history, Northern Ireland is home to some extraordinarily beautiful coastal villages and quays. Cushendun is one of the most rural communities; famous for its blonde seashore, fairytale cottages, staggeringly spooky caves and picture-perfect lanes for leisurely strolling.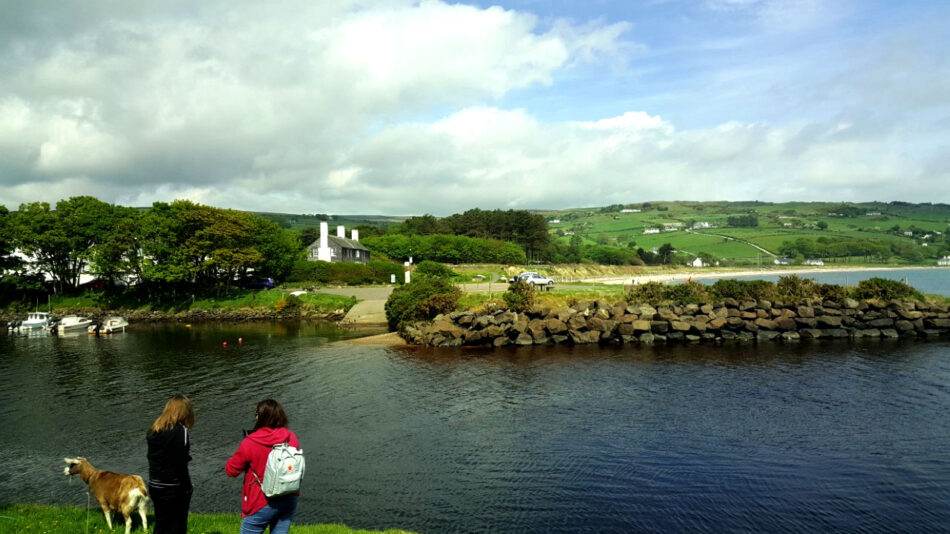 Carrick-a-Rede Rope Bridge
I am not a fan of heights, but walking up Carrick-e-Rede (pronounced reed) on a narrow viaduct was worth the adrenaline rush. Stellar views from Carrick Island, transversely to Rathlin Island and Scotland, are also noticeable from the distance. Carrick-a-Rede is also the official start – or finish, if travelling east to west on the Causeway Coastal Route.
Ballintoy Harbour
An exceptional place to visit – Ballintoy Harbour is a gem amidst the county with charming little winding roads. The small harbour café serves warm, freshly baked cakes and there are many places for children to play around while adults chill on the beach.
ALSO READ: A 'GAME OF THRONES' FESTIVAL IS COMING TO THE IRL WINTERFELL LOCALE IN IRELAND
The People
Northern Ireland is flooded with generous hospitality and the people of County Antrim are always super helpful. They are openhearted in providing advice or support to lost tourists or anybody who wants to experience the area like a local.
Pedestrian Landscapes
There are tons of options for those who'd rather explore the area on foot. The hiker trail between the towns of Portstewart and Ballycastle is a 33 mile route of the Ulster Way; consisting of fantastic stretches of meadows, dirt, streets, outcroppings and astounding beaches with more dramatic views.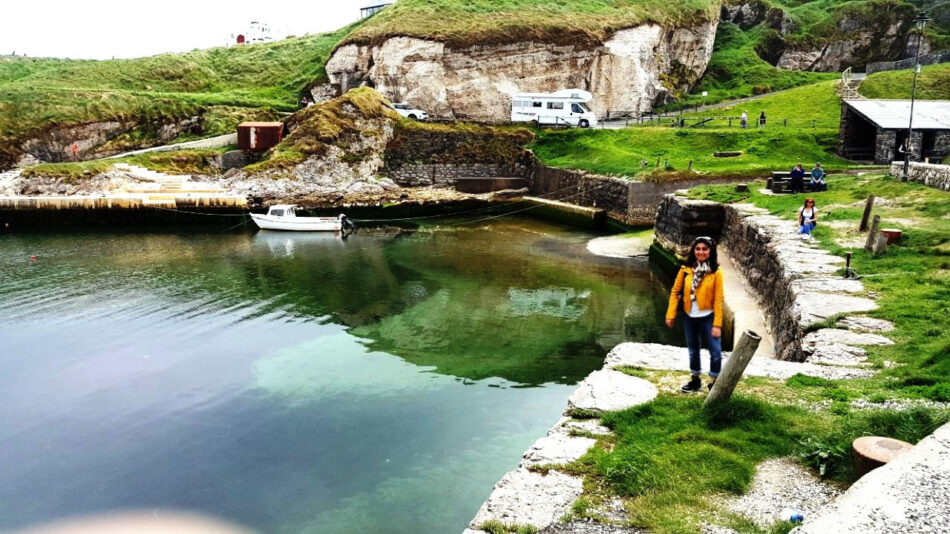 The Dark Hedges
The neat row of beech trees near the village of Armoy, twisting alongside in crazy, cool ways is the perfect photo opportunity for all you Instagramers. The beautiful hierarchy of greenery was planted by the Stuart Family during the 1800s – and two centuries later, they remain the most photographed natural occurrence in Northern Ireland.
Rathlin Island
This is the only inhabited island off the coast of Ireland with a tiny population of merely 100 people. Famous for its wildlife, it consists of a small but welcoming café, a pub, bicycles for hire, and a Puffin bus for tours around the miniature atoll. During summer, there is also a regular ferry for day trips around the island.
Meals and Beverages
Carrying food and drinks on the 120 mile long journey always comes in handy. However, meals in the towns' cafes spread across the county are worth looking forward to. My favourites were the fresh and filling bowl of Tomato and Basil Soup with Sourdough Bread at The French Rooms in Bushmills – and Stuffed Chilli Peppers at Fullerton Arms near the harbour in Ballintoy.
Giant's Causeway
The Giant's Causeway is a UNESCO World Heritage Site encompassing thousands of hexagonal, lava-flow-forged projections extending into the Atlantic Ocean. Legend has it that Finn McCool created the firmly packed columns as a connection to Scotland to battle a fellow giant on a shoreline close by. Scientists say it's the root cause of volcanic emissions 60 million years ago, gradually solidifying. Bikes are also available to hire for a spin from Finn McCool's, right next to the Causeway.
Discover Giant's Causeway on our epic 2-weeks Ireland trip!
ALSO READ: I TRACED MY ROUTES BACK TO IRELAND AND DISCOVERED PEACE 
Outdoor Activities
Whether it's dipping your toes into adventure or experiencing the full rush of adrenaline – there's an extensive variety of outdoor activities for thrill seekers to take advantage of. From sailing, diving, body boarding, surfing and horse riding, to skydiving, kayaking and canoeing – there is something enjoyable for every age group in the magnificently quaint Causeway Coast and Glens.
Do you have any insider guides, or suggestions for road trips you think others should go on? Share your stories with us here and you could see your work published on six-two…