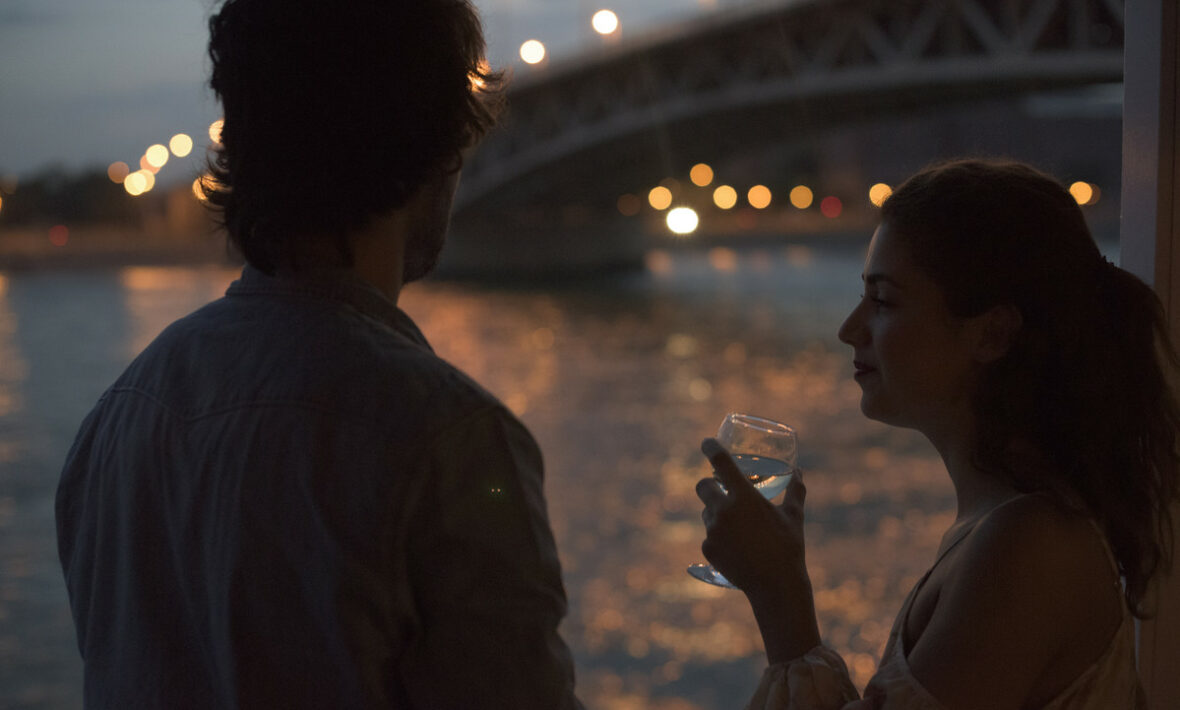 Budapest, a city overflowing with great bars, vintage shops and cute cafes – it's any twenty-something's ideal hangout. And when the clock strikes midnight, it goes off! Here's 3 trendy and cheap Budapest night-scene musts…Get excited!
Go to a Ruin Bar
Imagine drinking in a massive thrift shop. Set up in old abandoned buildings, Ruin Bars can often be made up of ten plus rooms that are a compilation of graffiti, flea market furniture, and quirky looking bars. Its absolutely the coolest place to start your night.
RELATED: 12 TIMES YOUR JAW WILL HIT THE FLOOR IN BUDAPEST
Ruin bars are situated in the old district seven which was once the Jewish quarters of Budapest before it became abandoned during World War II. From the outside they don't look like anything special, blending in between residential apartments and shopfronts with minimal signage; but on the inside its like a mad hatter's tea party – only with alcohol! Inspired by the old underground drinking culture, the less than conventional interior provides an edgy yet cosy atmosphere to chill out and have a drink in.
Food Truck Feast
Who doesn't love some good street food? Its cheap, there's variety and it's super laidback. Now, like most of northern Europe, a large portion of the choices are burgers (yum). There's also tonnes of options for traditional Hungarian food, vegan dishes, desserts, and your token version of an Asian or Mexican meal – and a cheap bar of course. 
Out of all the food we tried I do have to recommend a burger from Zing, it was the best burger I've ever had and I've spent the rest of my travels trying to find one that compares. A good food truck feast never goes short of filling and you can easily make it a quick pit-stop between Ruin bars, or a couple of hours of feasting and drinking under the stars without having to drop too many euros.
Gozsdu Udvar
Here is somewhere we stumbled upon very accidentally, funnily enough on our way to Insane, which is another ruin bar in the area. Gzsdu Udvar is a large courtyard made up of restaurants, bars, and arcades, that are all under a stream of lanterns and fairy lights making for a very aesthetically pleasing little hub to enjoy a casual night out.
One thing the Hungarian nightlife tends to nail is variety. Within the courtyard there is options for burgers, Mexican, seafood, and so much more. All the bars have a decent happy hour and they mostly all serve food as well.The coolest thing about this place was the atmosphere. We went on a Tuesday night and the place was buzzing!
RELATED: THE BEST PLACES IN THE WORLD TO PARTY IN YOUR 20'S
So there you have it – three cheap and fun ways to spend your night before you hit the clubs. Be sure to immerse yourself in the undeniably hipster ambiance, as Budapest really does feel like a giant food filled, alcohol infused, playground every night of the week.
Do you have any buzzing nightlight hotspots we should know about? Share your stories with us here and you could see your work published on six-two…