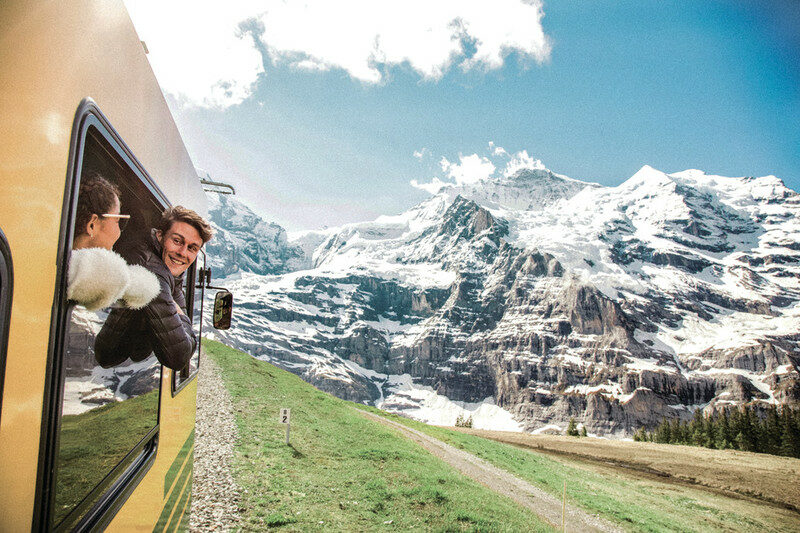 Editor's Note: In Jan 2022 Contiki went carbon neutral. It took a lot of work, and hey, we were pretty proud. But no one ever changed the world by staying neutral – the science has spoken and we know we need to do more. That's why we're changing gears, from carbon neutral to Net Zero. What's the difference? Here's everything you need to know.
We can no longer ignore what's happening to our planet – we're seeing record-breaking global temperatures, sea levels creeping up, and an alarming rate of biodiversity loss. The impacts of climate change are universal, and we need to take action. Today. 
The future of our planet is dependent on us, as people, and how we commit to more sustainable, conscious choices. One of those is the way we travel – and as a travel provider, we have a responsibility to take action. Travel is a massive contributor to economies across the globe, it drives conservation, it supports artists worldwide and sustains whole communities. 
That's why we are committed to travel, and why from January 1, 2022, Contiki is a carbon neutral business. This also means that your Contiki trip will be carbon neutral, and the cost to cover this is all on us. 
We're excited to announce our first carbon neutral adventures running in January, including Simply Italy, Hola Columbia, Peruvian Highlights and our North Queensland Adventure! 
Read on to hear a little bit about our climate action plan, what carbon neutral actually means, and how we do it.
Our Climate Action Plan
We have a Climate Action Plan to guide us as part of our wider How We Tread Right sustainability strategy, and it prioritises reducing emissions and removing carbon ahead of offsetting unavoidable emissions. Our plan is not marked by one quick fix, because there isn't one. It's marked instead by our commitment to learn and adapt, as tech and innovation moves us closer to the collective global goal of reducing carbon in our atmosphere. 
Here, we want to share some more about what carbon neutral means for you, our travelling community, and the trips you take with us.
What does it mean to be Carbon Neutral?
Carbon neutral is a state of balance – once you've reduced emissions as far as possible, you balance the unavoidable emissions that are emitted with the same amount of emissions reduced elsewhere. The result is zero. Neutral. 
At Contiki, we do this by carbon offsetting and purchasing verified carbon credits from our partner, South Pole . That means that for each tonne of greenhouse gas (GHG) emissions we emit into the air, we'll pay to prevent one tonne of GHG emissions from entering the atmosphere. How? By investing in carbon offset projects. We explain a little more about this below.
For more detail on these key terms check out our carbon neutral FAQs.
How did we do it?
We worked with an independent consultant, Synergy Enterprises, to build a customised Trip Carbon Calculator to measure the emissions associated with our trips. This was a huge undertaking, and we go into this methodology and explain all of our calculations here. The following is a top line summary.
What's included within our trip offset:
Transfer emissions:

this includes emissions from

all

forms of transportation during your Contiki trip

Accommodation emissions

: this is based on the average energy consumption by room type 

Meal emissions

: these have been calculated based on two main factors – buffet vs. non buffet and vegetarian vs. non-vegetarian meals
What's not included within our trip offset:
Flights to and from your destination (we explain how you can offset this below)

All pre and post services not included in the base price of your trip (e.g a hotel night you include before or at the end of your trip) 

Emissions produced by facilities or buildings we visit on our trips (ie.museums)

Meals you purchase on your trip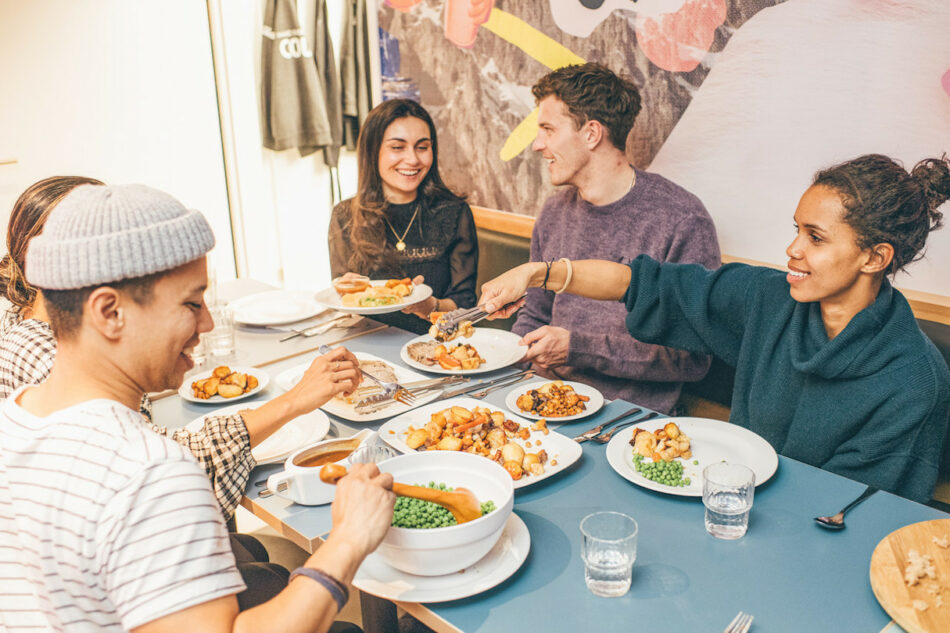 Image source:Contiki
Contiki's Carbon Offset Projects
We work with South Pole, a leading offset provider, to purchase verified carbon credits. We invest in carbon offset projects (we have three) to ensure true carbon reductions are made.  Each project prevents the release of carbon dioxide into the atmosphere, and offers co-benefits to the local communities. Here's a little more about them.
Forest Conservation in Australia
Two decades ago, invasive eucalyptus species were planted in Victoria's Annya State Forest, causing devastation to the area. This project protects the forest by restoring the rich biodiversity that was here before, offering permanent protection for its native species and preventing further illegal land clearing.
Biogas Energy Thailand
This project takes place at a tapioca starch factory, Chol Chareon, near Bangkok, and captures methane gas that would be emitted from pools of wastewater and turns them into green energy to power the factory. The project helps to reduce local air pollution, eliminate odours from organic waste, as well as provide new jobs to help boost the local economy.
Renewable energy in USA
This project is located in South Dakota, which is one of the best wind resources in the USA. This 36,000 acre wind farm consists of 108 wind turbines and is co-owned by members of the community, making it an innovative community collaboration. The local residents involved in the project have taken the opportunity to gain ownership of their energy production and ensure that jobs and taxes stay in the local area. 
Interested in more? Check out our offset partner, South Pole.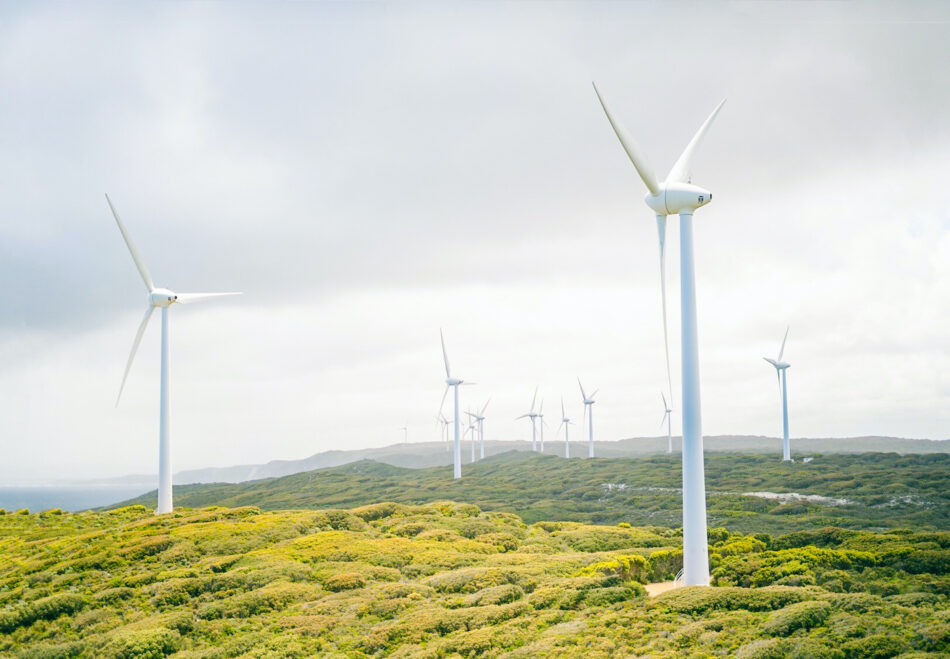 Image source:Contiki
How else are we reducing our carbon footprint?
Our primary focus is to reduce emissions where possible – we're doing this in a number of ways: 
Properties
Transport
We use the most fuel-efficient coaches throughout Europe, and our coaches in other regions either meet or exceed efficiency standards

We're developing staycation trips for travellers who want to skip a plane ride and travel local

We're introducing new

by-rail

trips (trains have a lower carbon footprint than planes)

We're assessing the use of biofuels for our coaches within Europe
Produce
We've launched a new vegan itinerary to our food menu and offer vegetarian meals on all our trips.

We're working with our partners to increase the use of local food products, and reduce the GHG emissions from transport

We'll increase local and organic products in our supply chain by 2025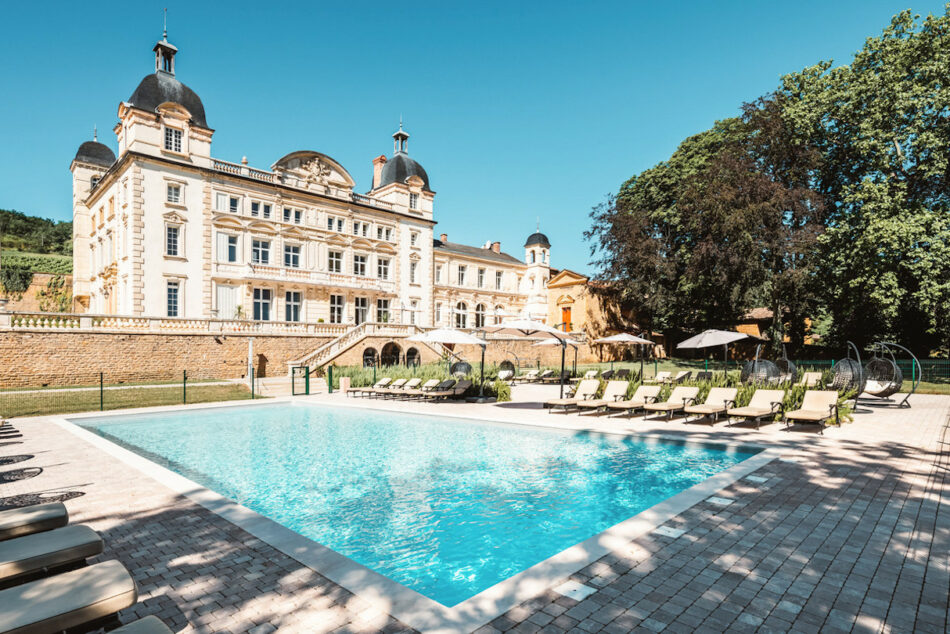 Image source:Contiki
Offsetting your flight
Let's talk about the elephant in the room: your flight to and from your destination will arguably be the largest part of your travel carbon footprint and our carbon offset doesn't cover this. We encourage you to offset your flights using our calculator powered by South Pole, here. They provide you with a variety of verifiable carbon offset projects you can support.
And, there are other things you can do. Check it out below.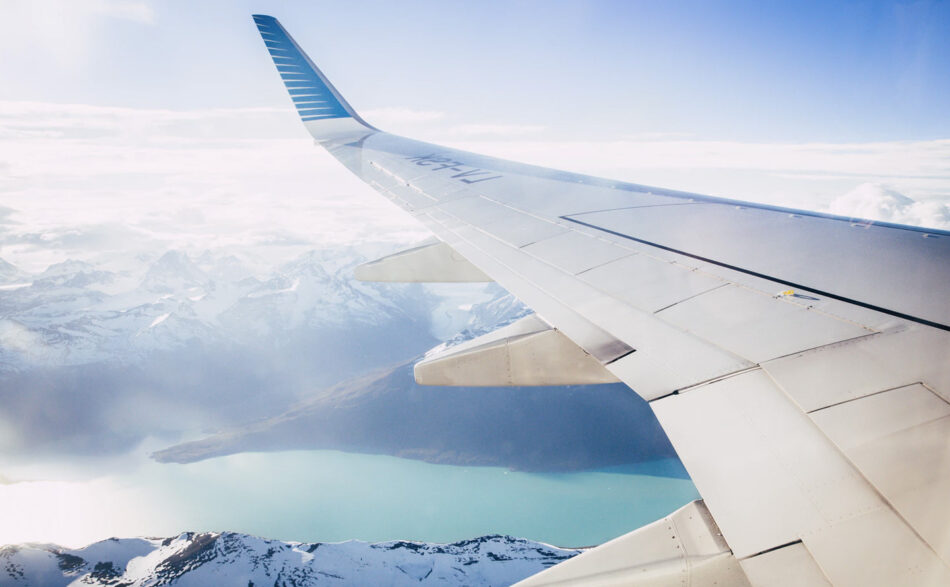 Image source:Contiki
How else can I reduce my carbon footprint when I travel?
Travel by coach
Coaches are proven to emit fewer GHGs, per passenger, than trains or cars
Use a recyclable water bottle
Protect the planet, go plastic-free! Plastic is the number one threat to our marine environments and over 70% of plastic water bottles end up in landfill. Our foldable, travel-friendly water bottles remove 99.95% of bacteria, and we subsidise 50% of the cost of every bottle we sell – because we don't want travellers to purchase a single-use plastic bottle ever again
Use public transport
Check ahead to see if there's public transport or a shuttle available to help you get from the airport to your accommodation – it means fewer cars on the road, and fewer GHGs!
Eat more veggies
Meat production is the primary source of methane emissions – a greenhouse gas 86 times more potent than carbon dioxide. When you're travelling, why not try a new vegetarian or vegan dish? Check out our Contiki vegan trip for inspo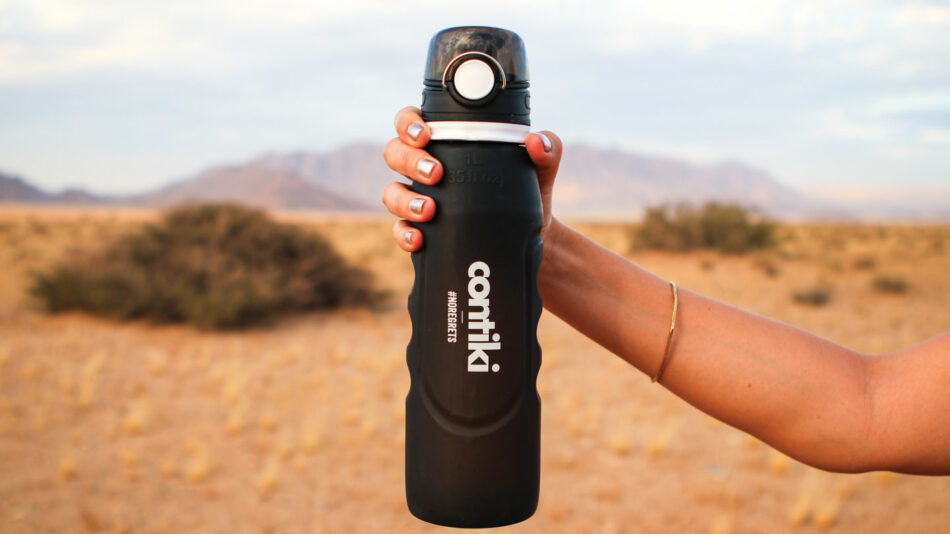 Image source:Contiki
In summary…
We want to travel, and we want you to have life changing travel experiences. Building in sustainable, conscious choices to each experience we offer and the way we operate as a business is how we'll continue to keep sharing that as we move towards a better, future travel. 
The work doesn't stop here, it keeps going. Join us on the journey and let's make every moment count!
Head to our Contiki page to read about our commitment to carbon neutrality in more detail.