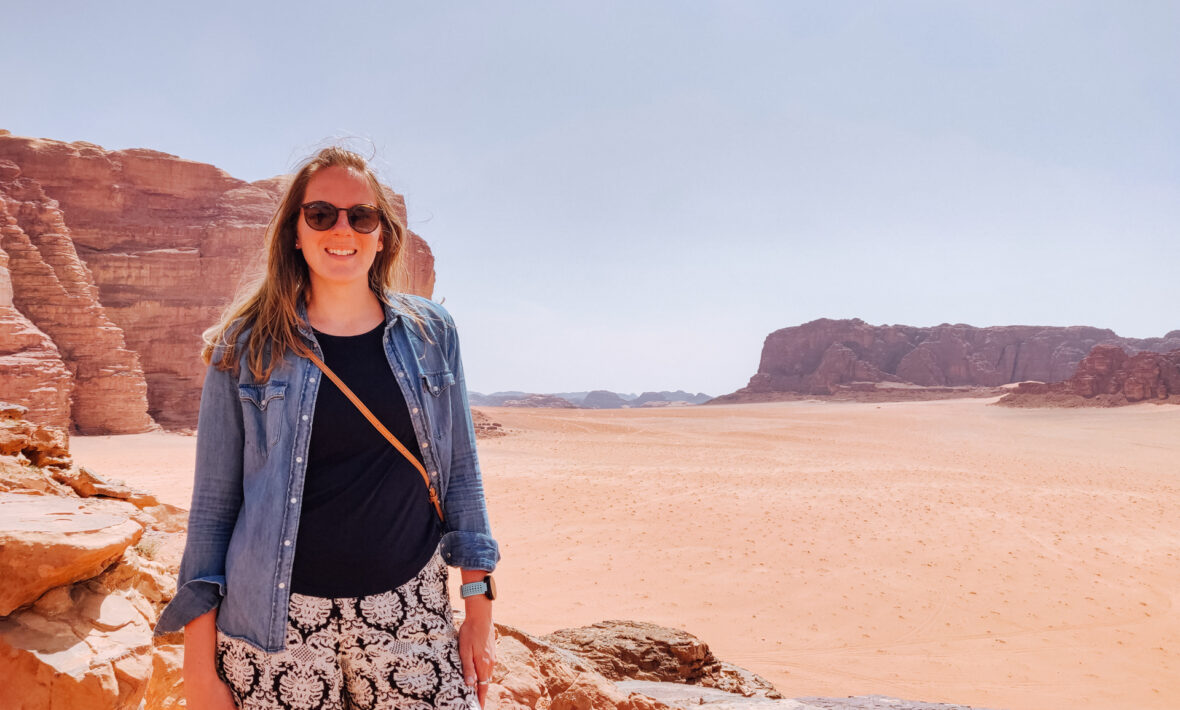 Meet Tasha Hayes, Contiki's new Sustainability Officer. This is a brand new role for the business and a hugely exciting one! Tasha tells us how this came about, what this means for Contiki in the context of it becoming officially carbon neutral, and why Greta Thunberg rocks.
Tell us a little about yourself and your background. How did you start doing what you're doing?
I started with Contiki as a Trip Manager in 2012. After surviving an arduous and exhilarating 66 day (!) training trip, I started operating trips in Europe.
I spent three years on the road before deciding to hang up my microphone and start a new role as Operations Supervisor in the office. Here, I had chance to create a base for myself, enjoy spectacular travel opportunities, as well as mentor and coach the next set of Trip Managers. Over the years, I became more involved in product development, supplier relationships, contracting, recruitment, and training, and eventually progressed in my role to become the Operations Director.
I've been doing this role close to two years, with a total of 9 years at Contiki. It's been nothing short of an adventure! I feel extremely privileged to work with such a great team of people who make going to work each day so genuinely fun and fulfilling.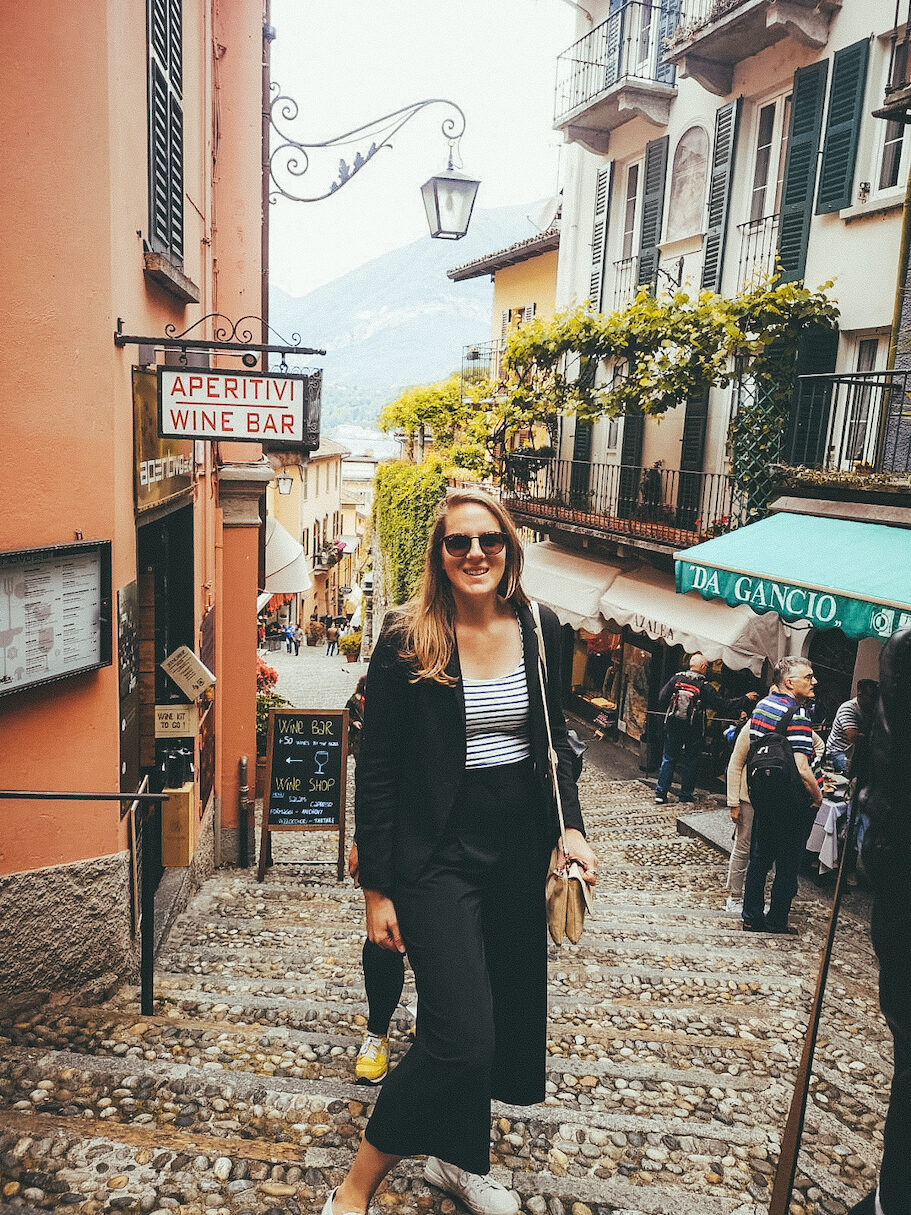 This is a newly created role, which you'll be taking on alongside your day job. How did this come about?
It was the perfect fusion of several things coming together at once. We're so fortunate to have the support of the TreadRight Foundation and with it, a dedicated team of sustainability experts to support Contiki on its mission. Along with our How We Tread Right strategy, the evolution of Contiki Cares, and now, becoming a carbon neutral brand, the natural next step was to have a dedicated person to lead Contiki's great sustainability initiatives at brand level. 
I've always championed sustainability initiatives and advocated the ways we can do things better, both on the road, and in the office. Luckily for me, I have some great colleagues who noticed my passion for all things sustainability and put my name forward for the role!  
Contiki becoming a carbon neutral brand is massive. It's the perfect opportunity to step up and support this direction, ensure we stay on track, and achieve the incredible goals we've set out for ourselves.
What does it say about Contiki that it's investing in its own dedicated Chief Sustainability Officer? Do you think this is a necessity for any brand of the future?
Contiki has been around since 1962 and I'm sure its founder, John Anderson would never have predicted the changes the brand has seen since its creation!
What hasn't changed though is people from all over the world coming to travel together, have fun, and create lifelong memories. Over the years Contiki has evolved to stay with the times but as an innovative industry leader, it's also set the tone for the future. We not only believe that travelling sustainably and consciously matters, we know it matters to our travellers and future travellers. 
Actions speak louder than words. The creation of this role is a testament to how dedicated Contiki is in its mission to truly make travel matter. Young people are engaged with, and concerned about, the effect their travel has on the environment. They're also socially and environmentally aware, and spend in line with their values. 
I believe similar roles will become prominent in the years to come. If every travel company makes commitments to the environment like Contiki, we all win. A brand that fails to take on any sort of substantial sustainability promise will be left behind, and it will only become a bigger prerequisite and demand from the younger generation. When there's a Sustainability Officer in every travel company, it'll be a great day for the world!
What background or experience do you have that helps you in this new role?
You need to believe in what you're doing to get others excited, and you need to be passionate about what you believe in to create change. I'm very goal orientated. I think that's so important when you're working towards the ambitious goals we've set out for ourselves.
I've had the great privilege to travel to so many interesting destinations – nothing beats seeing things first hand! These memories stay with me and play a part in what I now believe in and fight for. I've seen people living in poverty, the sad living conditions of animals in various parts of the world, and the decimation of natural environments. All of this drives me forward on our mission to protect the planet and make a positive difference where we can.
What are the key objectives you're hoping to achieve in this role?
To educate and inspire those around me – if I can convince others to make just one change for the better in their lives, it's a win. Lots of small changes lead to bigger change and impacts
To drive forth Contiki's commitment to protecting the communities we visit, the wildlife we interact with, and the planet we all share
To deliver on the promises we've made to our travellers and to follow through on the goals we've set out for ourselves
To create an army of sustainability champions both in offices and in our road crew!
What do you think will be the most challenging part of this role?
Accepting that change doesn't happen overnight. I can be an impatient person –  my background in operations means I like to work towards immediate and tangible results!  Contiki's Climate Action Plan and How We Tread Right strategy are all part of a process that takes time.  There'll most definitely be wins along the way, but it'll take time to see the bigger changes.
What changes do you see in the future, not only for Contiki but the travel industry as a whole?
We can already see that sustainability plays a role in people's buying decisions. I believe this will only increase in the years to come, so it's integral for Contiki and the travel industry to pay attention to this. People will always want to jump on a plane and head to foreign destinations – it's our job to provide a responsible experience for travellers when they do. 
How does it feel to work for a brand that's just announced it is carbon neutral, and shown its commitment to the environment with this new role?
I'm incredibly proud to work for a company that's made such a huge commitment, and during an extremely difficult time for the tourism industry.  If this year has shown us anything it's that the planet cannot wait, and we need to take action now. Contiki's been on this journey for a few years but it's inspiring to see its commitment to such a detailed and ambitious sustainability strategy in its future. I feel honoured to have the opportunity to help bring it to life.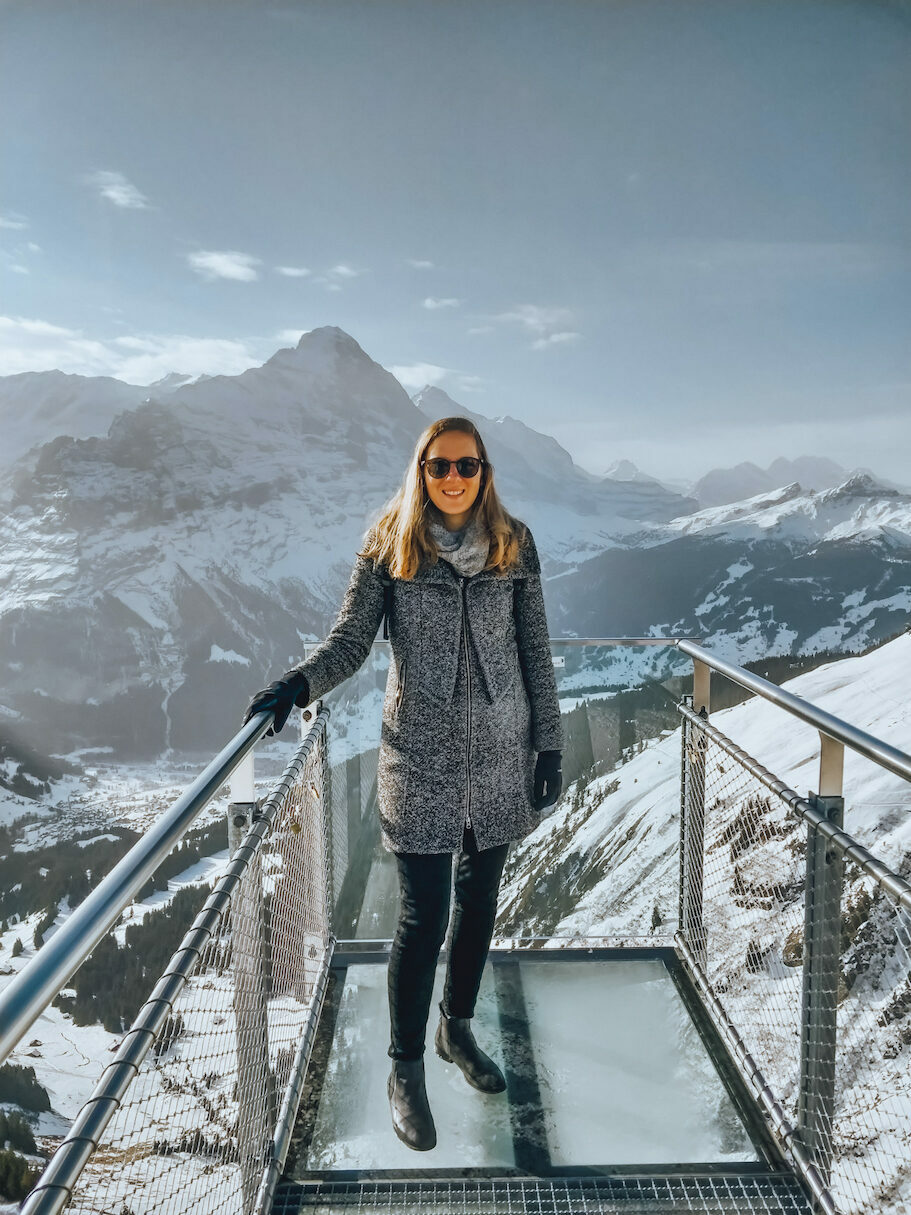 What is the most important thing you want other people to know about what you do?
I might own the official title of Contiki Sustainability Officer, but it's a collective effort from the passionate people who work here. I'm thrilled to have so many like minded allies to support the journey we're on as a business. That's the truly great thing about Contiki; we hear this sort of thing all the time but its true when I say that people here genuinely care about the deeper causes. It's been a bumpy road lately but we're very much in it together. We're a team on a real mission.
Can you share a story about one of the changes you've helped spearhead so far?
One of the things I've worked hard on over the past two years is to grow our MAKE TRAVEL MATTER®  Experiences  (previously known as Contiki Cares experiences) – across Europe. We've increased our portfolio of these a lot in the past 12 months, and our goal is to now add a MAKE TRAVEL MATTER® Experience on every trip, globally, that's 7 days or longer. It's so rewarding to form a mutually beneficial relationship with a supplier (those who provide our award-winning experiences), and to hear such positive feedback from our travellers.  I can't wait to expand these offerings in the years to come.   
 As a plant based foodie, I'm also very conscious that our accommodation and restaurant partners offer tasty, filling veggie and vegan alternatives to our travellers. I've seen the number of veggie and vegan travellers increase since I started with Contiki 9 years ago and it makes me very happy! I have a critical eye when it comes to quality control, particularly in ensuring our veggie and vegan travellers are catered for. So often it just takes educating our suppliers and sharing some suggestions for them to offer a tasty alternative. 
One piece of advice you could share with travellers about a positive way they can make a difference in the world today…
The topic of climate change can often be a heavy and complex one, so my biggest piece of advice is start small. Here are a few easy tips for on the road:
 

Pack a reusable coffee cup and water bottle – a great way to support the elimination of single-use plastics (SUPs). It's so easy to refill your bottle on the go AND it's free! Most coffee shops provide discounts if you bring your own cup too

Pack a reusable cutlery set – anytime you grab food on the go it means you don't have to use plastic or bamboo cutlery.  Reusable is always best!

Bring reusable containers for your toiletries – lots of hotels have moved away from SUPs but for those that haven't, it's best to leave the tiny, cute bottles where they are

Try to cut down on your meat and fish intake – travelling as a veggie or vegan is so much easier these days. Even if you swap out meat and fish a few times a week, you're already making a massive difference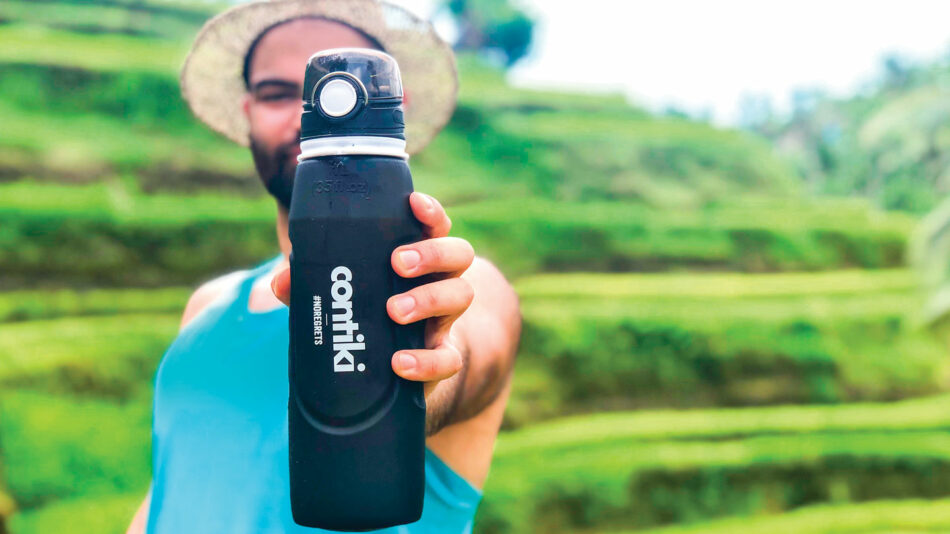 Image source:Contiki
Name one person who inspires you and why?
Greta Thunberg. Over the course of little more than a year, a 16-year-old from Stockholm went from a solitary protest outside her country's parliament to leading a worldwide youth movement. She's inspired millions of people across more than 150 countries to take to the streets on behalf of the planet we share. It only takes one person or one idea to create a ripple of positive change in the world. Greta demonstrates what's possible here. My boss jokingly calls me Greta – it's a label I'll happily wear! She's an inspiration to us all.