Discover ancient Egypt in style with this dreamy Nile cruise
Share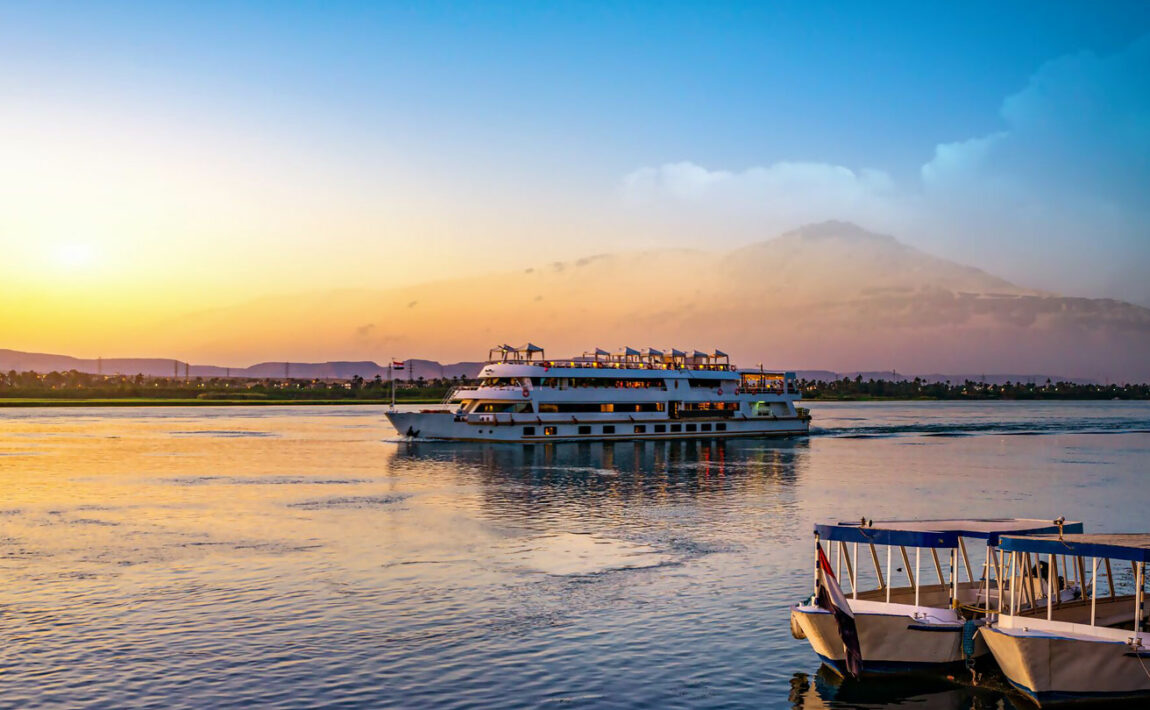 What's the best way to discover ancient Egypt? (Correct answer: Nile cruise, but we'll get to that). Going it alone could be fun, but Cairo is famously chaotic, and getting between all those historic sights in the blazing heat ain't the easiest of feats.
Well, we know all of this. Which is why we built Egypt and the Nile. It means you'll be with a group of other intrepid explorers (18-35s only). It means you'll have a Trip Manager who's a walking Wikipedia on all things Ancient Egypt (wanna know about the origins of that obelisk, or what happened to the sphinx's nose? All you need to do is ask). But this best bit of all might be how we get you from A-B. Because ancient Egypt simply wouldn't have existed without the iconic river Nile, widely regarded as the birthplace of civilisation. And that's why this adventure through time takes you along it in style…
Keepin' things cruisy
After your Trip Manager navigates you through the markets and mayhem of Cairo, you'll take an overnight train to Aswan (trust us, it's more fun than it sounds). But then it's time for the main event: a 3-day luxury Nile cruise stopping off at all the jaw-dropping historical sites on your bucket list.
You and your Contiki crewmates will be gliding along the river in style, as you soak up all that history from the ship's rooftop bar. If you're feeling the heat, you can always take a dip. And before you get any ideas, we're not talking about jumping in the Nile (lots of crocs, would not recommend); there's a reason there's a rooftop pool, too.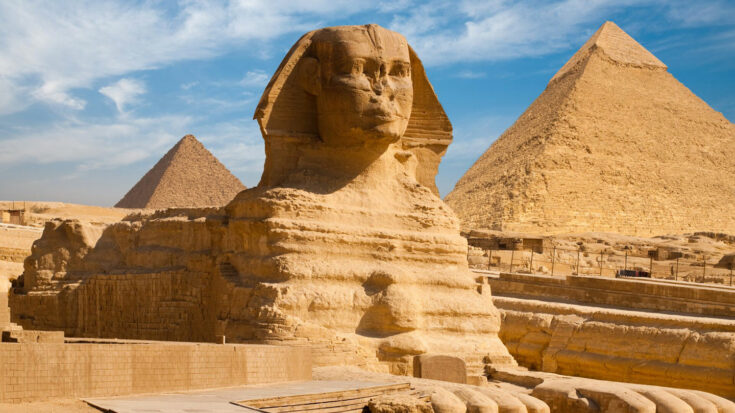 Spectacular stop-offs
Although you'll get to enjoy all the sights from the luxury Nile cruise, we know that getting closer to the action is important, too. That's why we have so many spectacular stop-offs, where we take a traditional, wooden Egyptian Felucca sailboat to shore. Then your local guide with fill you in with everything you ever wanted to know about the Unfinished Obelisk and High Dam of Aswan, or the lowdown on Abu Simbel's Temple of Ramses II, dating back to 1264 BC! There's a reason this place is a UNESCO world heritage site.
Then, it's onto Kom Ombo, with temples dedicated to the Gods of Crocodile and Falcon. Before, Luxor, with its epic Avenue of Sphinxes, spanning 3km. (If you wanna give everyone back home peak FOMO, this is the time to whip your camera out). And then there's the Valley of Kings, of course, arguably the most famous archeological site in the world. We couldn't let you miss that.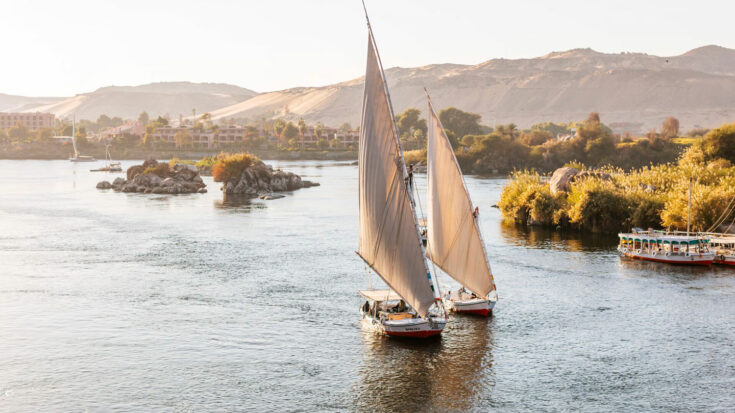 In the words of our travellers…
We think this really is the best way to discover Egypt. But you don't need us to tell you that. Here's the trip, in the words of our travellers… (4.7 stars, just saying…)
"Nothing short of amazing. The Trip Manager (Sherif) had us all mesmerised in each historical site through amazing stories of the Egyptian past." Markus Van Zyl
"It was great having everything planned for us! Sherif was the best tour guide, with stories that made Egypt come to life (and he took great care of us!)" Anonymous
"My highlight was the Nile cruise, but truly each day was more fantastic than the last. (Honestly I really enjoyed the overnight train. A real memory-maker and something I will never forget!)" Anonymous
"This may be the best trip I've ever been on. Sherif packed so much in one week that we didn't miss a thing!" Ryan Mcginnis