Is Egypt Safe for LGBT Travelers?
Share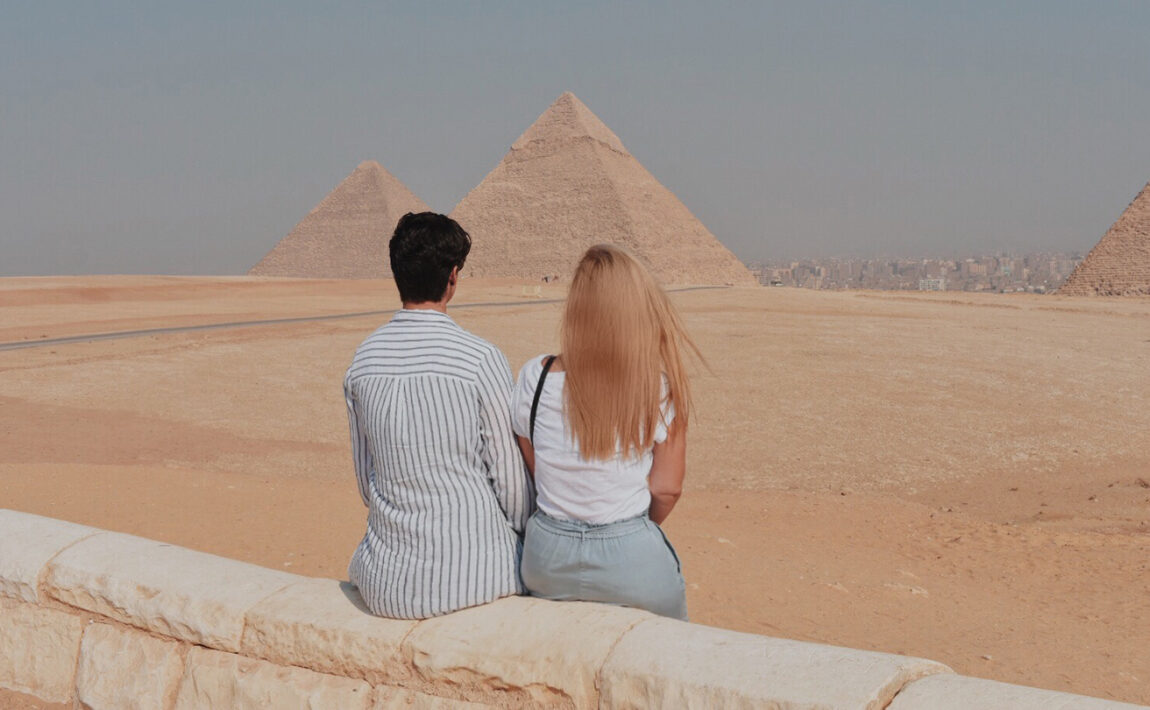 I was terrified to visit Egypt, not because it was a destination outside of my comfort zone or because of the social anxiety that comes with meeting new people, but because it's illegal for me to exist there.
The week before my wife and I were set to embark on our mission for The Travel Project, Egypt was in the headlines for arresting more than 70 people at a concert for flying a pride flag.
https://www.instagram.com/p/Balu5Qdlx_-/?taken-by=megcale
Egypt is far from alone in their anti-LGBT policies. Most people have a perception that the world is divided into groups of "gays are welcome" and "death to gays" when in reality the issues are much more complex. Nearly half of the world's cultures and wonders – or to be exact, 42.3% – are in areas with anti-LGBT laws. More if we're including places that don't have anti-LGBT laws but do have anti-LGBT social sentiments. Just because a place has no explicit laws on the books, doesn't mean it's safe or accepting of LGBT people.
https://www.instagram.com/p/BavbQhBlaNR/?taken-by=megcale
I wanted to go to Egypt because I take The Travel Project's intention of discovering the ways travel can make you a better person, to heart. My wife and I run a popular travel blog, Dopes on the Road. I knew I wanted to document our experiences as an LGBT couple in Egypt so we could spread the word and encourage others about traveling in anti-LGBT countries, but wanted to do it from first hand experience and not just based on what we'd heard from other people.
RELATED: WHY SPAIN IS ONE OF THE BEST COUNTRIES TO TRAVEL TO IF YOU ARE LGBTQ
We were terrified, but we had to go through with the trip because we believe that travel should be accessible to our community. Egypt is home to some of the world's most incredible wonders and LGBT people should be able to experience that. I'm so happy we decided to go through with it because Egypt is rich in culture, history, and was one of the most amazing travel experiences we've ever had.
https://www.instagram.com/p/BaubdvAlS2H/?taken-by=megcale
I felt 100% safe and comfortable with our Contiki tour group. Sherif our Trip Manager, went out of his way to make sure we were taken care of and felt at home.
Lindsay still wore clothing from the men's department for most of the trip and we hung out together for the entire time, even sharing a bed in our hotel rooms.
https://www.instagram.com/p/Ba1TY-glp4a/?taken-by=megcale
I don't expect every queer person to travel to the far reaches of the globe or visit anti-LGBT countries like Egypt, but I do hope that Lindsay and I are able to touch the hearts of the people we meet around the world and open their minds to supporting our community.
What we're doing isn't special or unique to us. Anyone in our community can spread love and help touch the lives of those they meet on the road. Most people are afraid to go beyond their comfort zones which is 100% normal – you don't have to start in the remote corners of the world. Want to ease in slow and take the pressure off? Try travelling with a Contiki tour group…
Meg & Lindsay Cale travelled to Egypt with The Travel Project, to explore whether this region is a viable travel option for LGBTQ travellers. If you have are an LGBTQ traveller and you have a story you would like to share with the six-two community, visit our community contributor program.