Why Spain is one of the most LGBTQIA+ friendly countries in the world
Share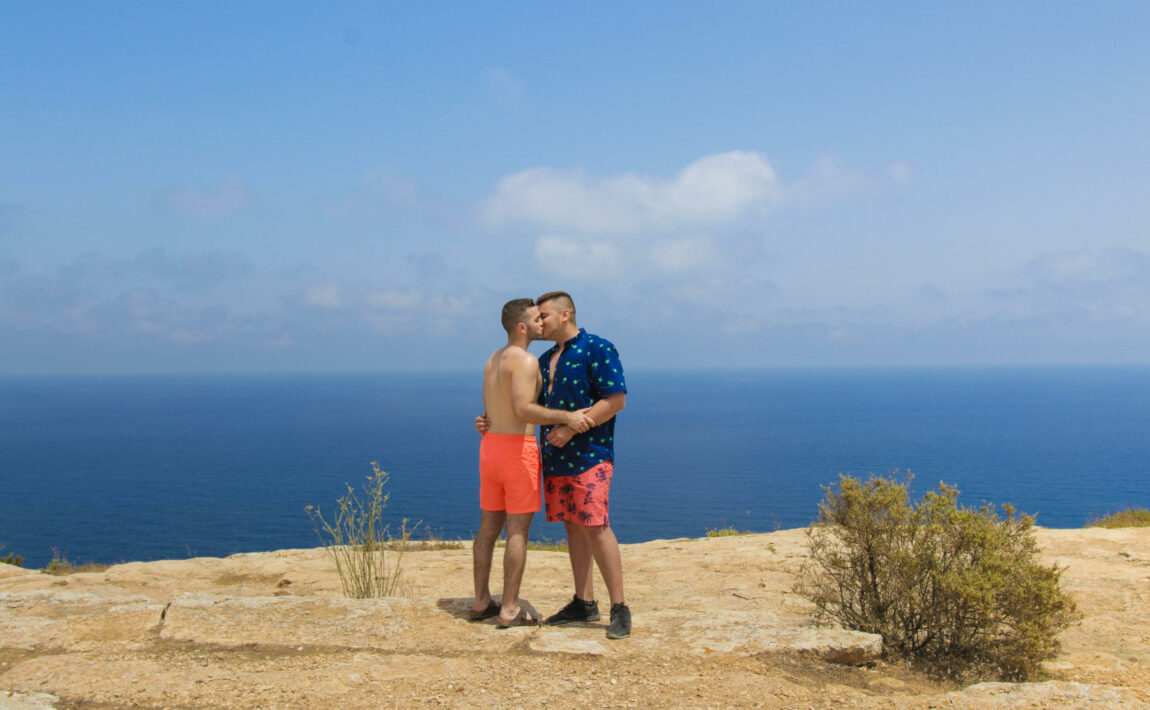 My name is Michael Rizzi, and I'm a gay vlogger from Toronto, Canada. I refer to myself as a "gay vlogger" and not just a "vlogger" because my sexuality is more than just a label – at the core, it's who I am as a person. It influences so many different parts of my life, including how I travel.
For over two weeks, my boyfriend, Christian, and I travelled the beautiful country of Spain, in collaboration with The Travel Project. We were sent there on a mission: to better understand why Spain is one of the best countries in the world to travel to if you're LGBTQIA+. What did I learn? Well, we'll get into that. However, I will start off by saying that Spain is far more than delicious tapas & paella. Spain is everything you could ever want in a country… and more!
The mission
Why is telling this story so important to me? Because as LGBTQIA+ people, we have to consider our sexuality or gender identity when traveling. It's easy to forget this when you live in a country that provides love and support for your identity. As such, we need LGBTQIA+ travellers to tell their story and inspire others in our community to travel without fear.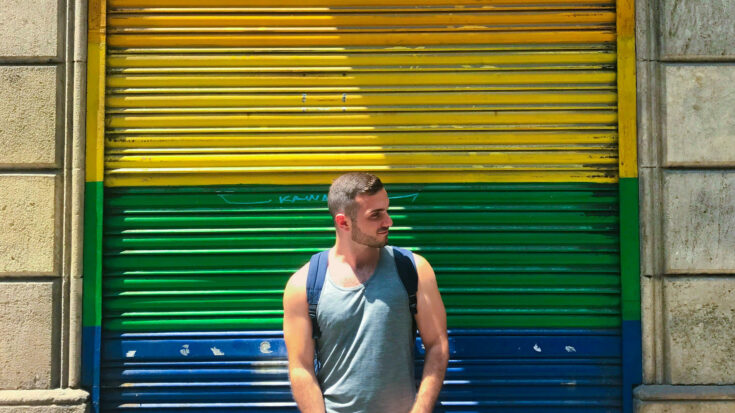 Madrid
I've always wanted to visit Madrid. I'd heard it described as the "gay capital of Europe," so I was curious to see what all the fuss was about! Before leaving for our Spanish adventure, I saw countless Instagram posts from World Pride Madrid – needless to say it shot my expectations through the roof!
Upon arriving at our hotel, Christian and I were ready to take on Spain! Well, that is until the jet lag hit us moments later… A re-energising nap was all we needed and we left our hotel, navigated the city's seamless public transit system, and entered Madrid's city centre.
The first thing we saw? A same-sex couple walking together and holding hands, unabashedly showing their affection for one another. Pedestrians around us didn't seem to take notice of their affection, everyone just walked along minding their business as usual. This attitude continued the whole way through our trip.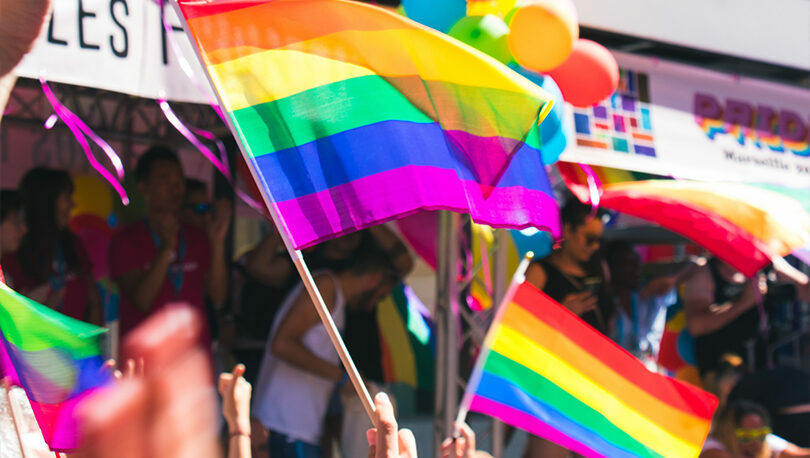 Barcelona
Prior to visiting Barcelona, I didn't know too much about the city and its culture. I was, however, familiar with the city's historical relationship with Catholicism, with famous sites such as La Sagrada Familia and Parc Güell. Famous for its iconic Catholic churches, can Barcelona really be a destination for LGBTQIA+ travellers? Absolutely!
To answer that question, Christian and I decided to sit down with Juame Vidal of Visit Barcelona and Eloi Morte, the Director of Pride Barcelona. They took us to a restaurant called FOZ, a local eatery in the heart of Barcelona's gay district. While digging into some delicious local cuisine, we learned that over 50,000 people marched in this year's Pride Barcelona.
However, the most interesting thing we learned about Pride in Barcelona is that the festivities attract a large number of local, and international LGBTQIA+ folk. Juame and Eloi emphasized that the LGBTQIA+ community in Barcelona is very tight-knit, and LGBTQIA+ culture as a whole is a fundamental part of Barcelona's appeal as a travel destination.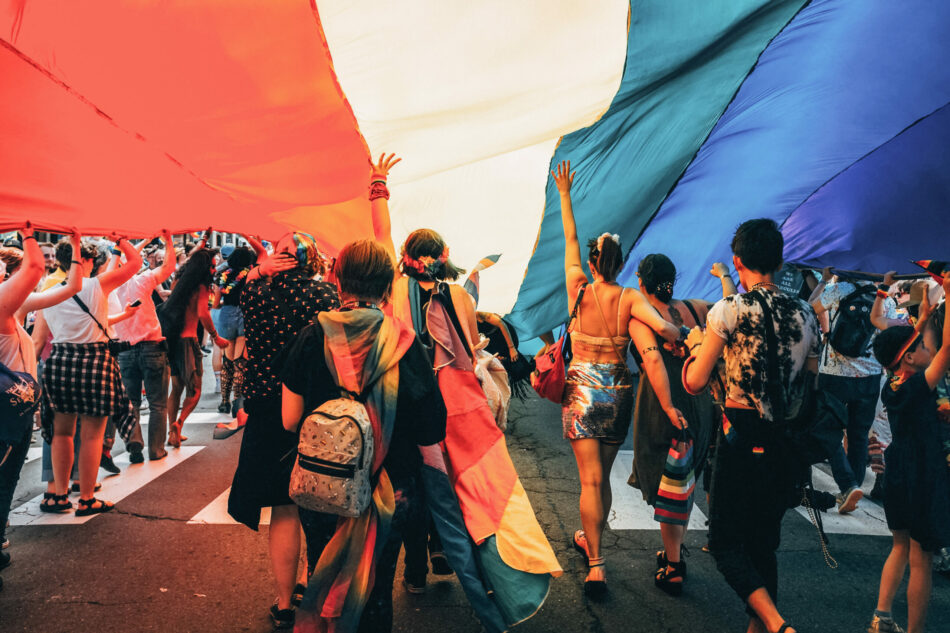 Granada
During our last night in Granada when I decided it was time to experience Spain's LGBTQIA+ nightlife. Our Contiki fam (straight, bi, queer – everyone!) headed towards Granada's gay district at Pub La Sal.
The street outside the bar was quiet. The bar had a doorbell (???) and when we range it, a young man opened the door, and the sweet sounds of pop music flowed out onto the street. Pub La Sal was a bright and colourful bar, filled with local LGBTQIA+ people.
Suddenly, 2AM became 3AM, which turned into 4AM even faster. We danced til we dropped, or rather, when the bar closed…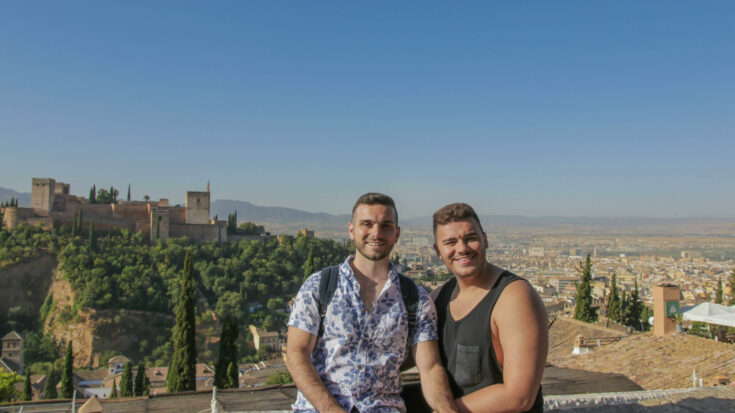 I can honestly say that my Spanish Pride adventure was a once in a lifetime experience. With Contiki I learned about the best bars and restaurants to visit, and discovered local gems that aren't in any travel guide.
In the same vein, it's so important for our community to be a safe resource for fellow LGBTQIA+ travellers. Next time you see a tourist at your local gay bar, offer to show them around, or give them some recommendations! Treat them as you'd want to be treated when you travel abroad.
And as my final note, I want to say thank you to Contiki, for giving my boyfriend and I the trip of a lifetime. There's nothing that will replace the experience we had.
Michael and Christian travelled with Contiki as part of The Travel Project. If you are an aspiring writer, photographer or videographer and have a story about how travel has changed your life and helped you realise who you are as a person, we want to hear it. Head here to discover more.
To see more of Michael's trip to Spain with The Travel Project, head to his channel here.