Don't miss the unmissable. Join our European Trail.
Share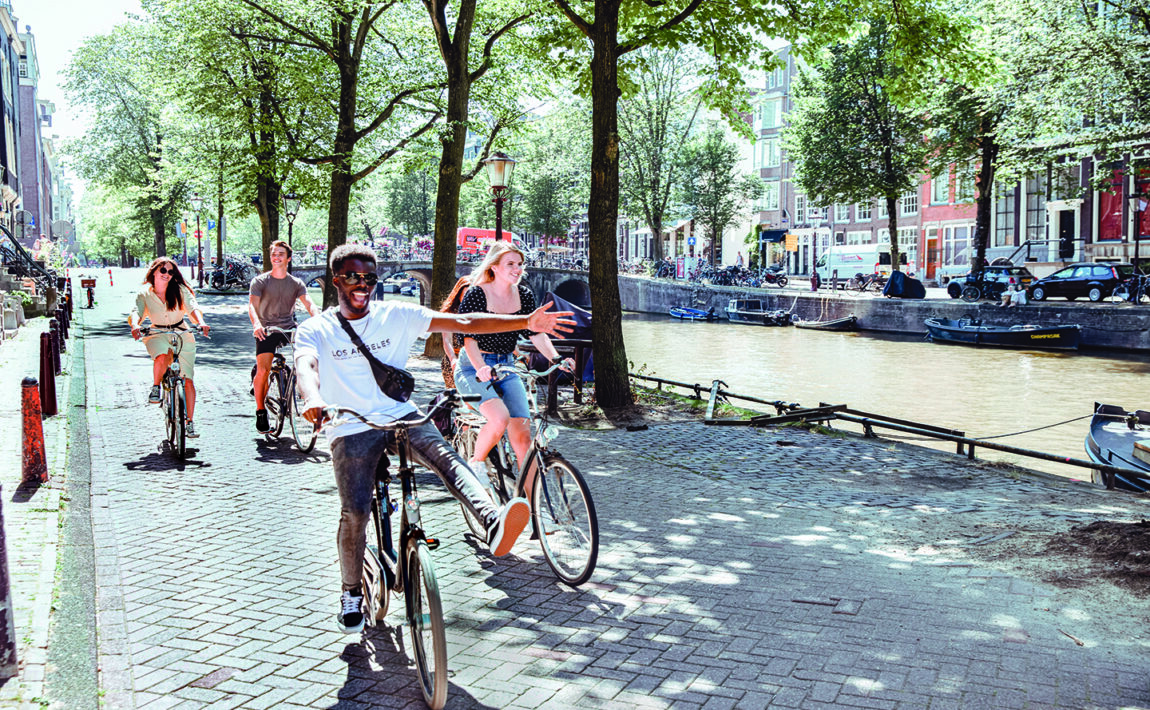 You're headed to Europe, so of course you wanna hit the icons. Gawping at the Colosseum. Staring down at the twinkling lights of Paris from the top of the Eiffel Tower. Strolling through Florence and soaking up all that history. Look, we'd never deprive you of that stuff. These places are iconic for a reason. But we also know how many other surprises and delights Europe has up its rather large sleeve. And we don't want you to miss the unmissable.
So that's why we cooked up the European Trail. 23 days. All those bucket-list sights, naturally. But there's plenty of unexpected gems along the way. Have you ever seen the fairytale beauty of Lake Bled in Slovenia? Or partied till sunrise in Berlin? Hit up the iconic dive bars in Prague? (Where the beer flows like water). Or taken a sunset cruise along the dreamy Danube in Budapest? 
Here's why European Trail is a proper European Best Of:
It has some of our coolest accom
This trip visits some of the coolest cities in Europe, so it's only right that our European Trail hooks you up with some of our coolest accommodation, too. Take Paris. Here you'll stay in the oh-so-chic Jo&Joe, and it'll change the way you think about hostels. Featuring a huge living space with a restaurant, bar, a lush garden and dancefloor, this is the best place to unwind after a day exploring the City of Light. Kick back on the lawns, clink glasses, cook at the BBQ space or watch some live music. You're in Paris; why would you settle for boring accomodation?
Let's look at another. In the Czech Republic you'll stay at Prague Plus, and again, this is no ordinary hostel. Outside pool. BBQ area. Bar. Volleyball court. Gym (sometimes you need to work off all those Czech lagers). And, as with all of our European Quest accom, you're located right in the centre of the action.
That's just a taste of the wow-factor sleeps you'll enjoy on the trip, but there are many more, from Wombat's in Budapest to Anda in Venice.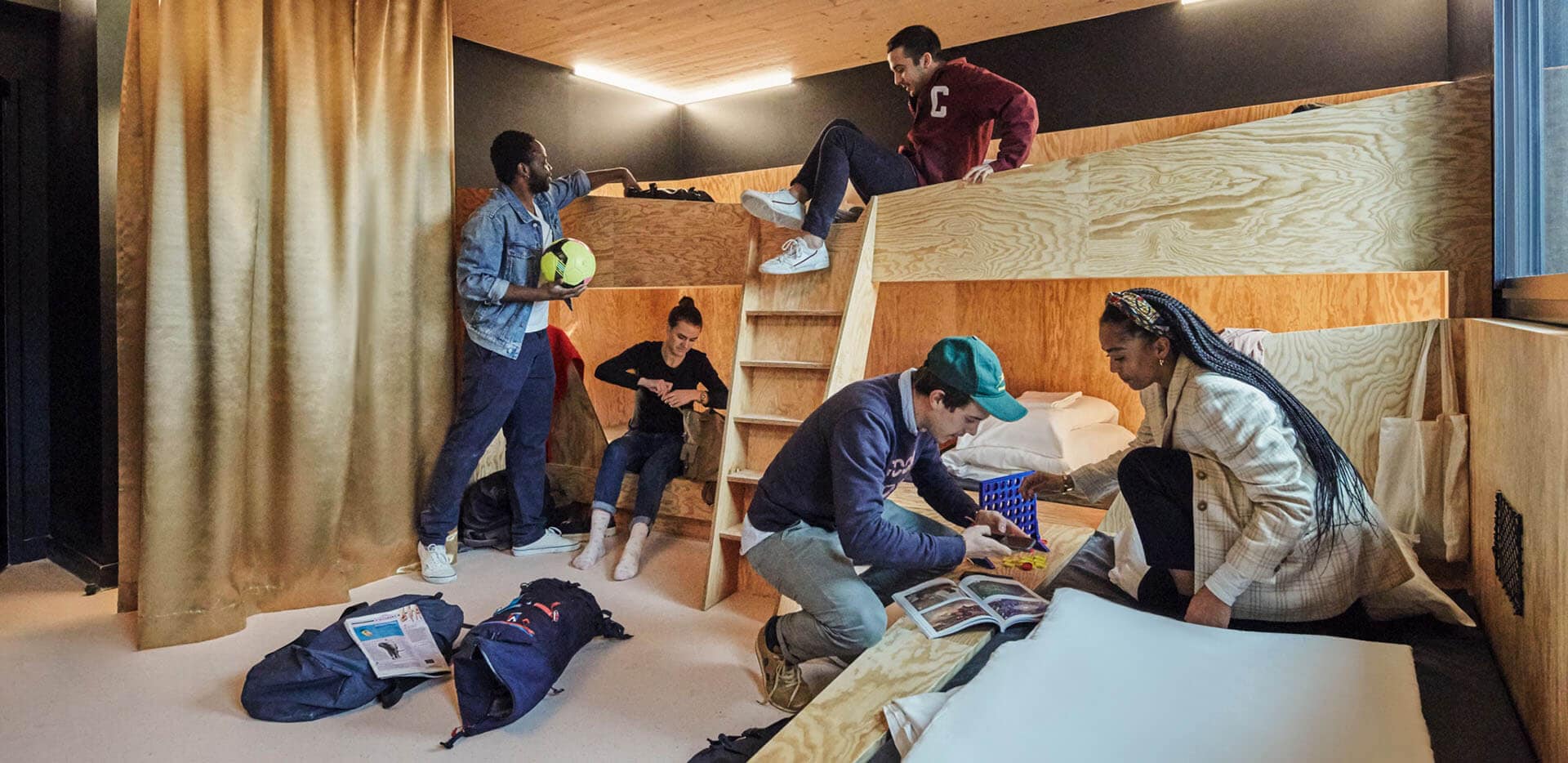 It has HEAPS of included experiences
When you book the European Trail, you don't just get all your accommodation, transport, a bunch of meals and new friends to share it all with. You also get some incredible experiences included in the price.
From a walking tour of Berlin's colourful East Side Gallery, to taking a traditional Motoscafi across the iconic lagoon to Venice. Stopping off at the iconic Tower of Pisa, to visiting the historic and haunting Bone Chapel in Kutna Hora. These are the kind of experiences that'll stick with you forever. And they're all included. How's that for value?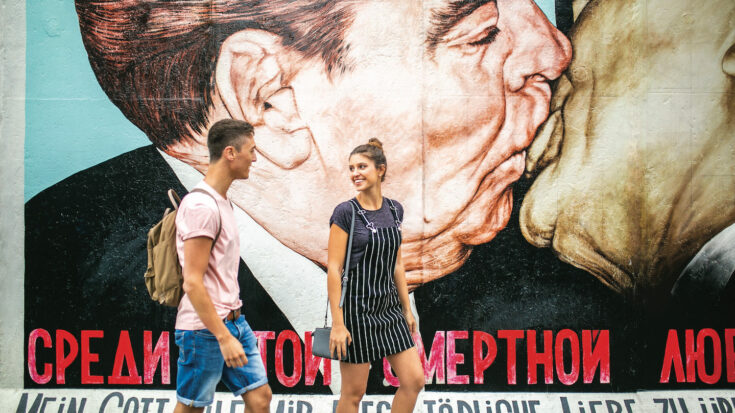 Like a party? You'll love these cities
If you like to let loose, then we've got the European cities for you. Berlin's renowned for its nightlife, with endless bars, events combined with arguably the best club scene in the world. Amsterdam has venues and club nights to suit every taste, while Prague boasts those mythical bars where beer is cheaper than water. If you like to balance partying with culture when you travel, then this is the trip for you.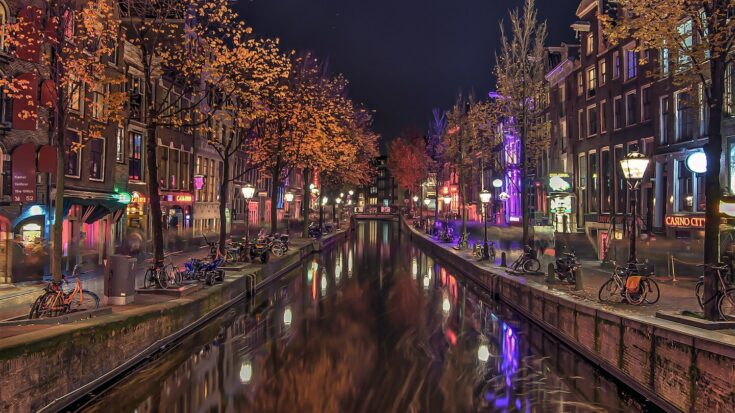 And you don't have to take our word for it…
This trip is an epic experience. But we would say that, wouldn't we? And if you don't believe us, here's a taste of what our travellers have to say on the matter…
Milan Le Roux
Travelled Feb 2020
INCREDIBLE- best 23 days of my life!
Worth every penny that I spent, and I'd do it again in a heartbeat.
Tayla Bonadio
Travelled Jan 2020
Perfect experience!
I loved the itinerary, all the activities (included and fta's) and I absolutely loved Europe! The trip manager was the absolute best at her job!
Anonymous
Travelled Jan 2020
European Trail
Loved the locations & the activities! Night life was incredible as well!
You can check out more travellers' thoughts here. (4.7 stars from 324 reviews…not bad eh?)