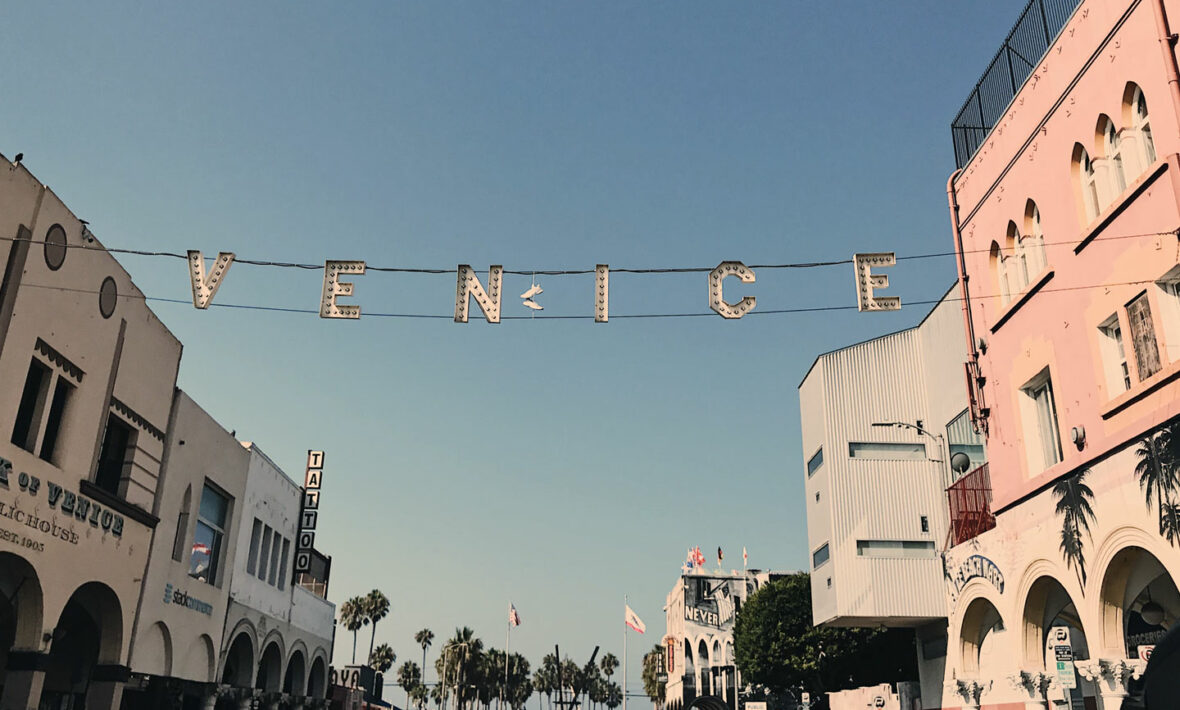 A constant thought during my 2 years Iiving in Australia was, "I took LA for granted". The second I decided to move back home I swore I would take full advantage of all of the awesomeness this city has to offer. When I got back to Los Angeles,  I started revisiting some of my favorite spots and hunting new things to try out on the weekends.
So from one Angelina to you, I present to you, my list of everywhere you should go and everything you should do next time you travel to LA.
LA's best beaches
Venice
I've traveled a lot but haven't found too many places quite like Venice Beach. Yes, it is touristy, but for a good reason and it's definitely worth checking out.
Read More: Eating America: The country where the food is anything but red, white & blue
Zuma
Unlike Santa Monica and Venice beach, this is where you'll find the locals. Zuma Beach is in Malibu and right on the Pacific Coast Highway, so you'll get to enjoy a scenic ride before soaking up those warm California rays.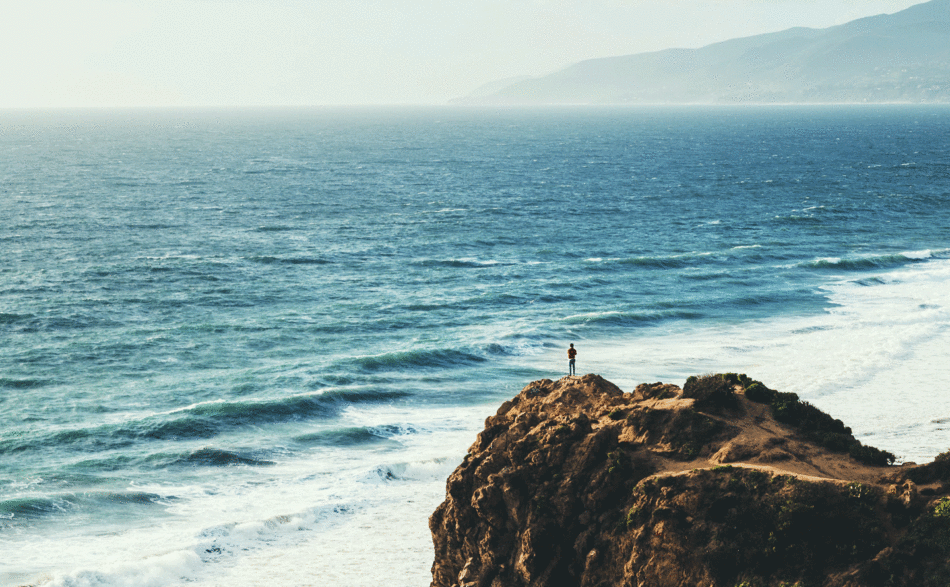 LA's best eats
Mexican Street Food
It may not look the most appealing, but Mexican street food is both authentic and delicious! If you're sensitive to chilli just be sure to ask them about the spice levels before you order. Guerrilla Tacos and Mariscos Jalisco are two good places to start.
"Openaire" at The LINE LA Hotel in Koreatown
Have you ever wondered what it'd be like to dine in a greenhouse? Yeah me neither, but it's surprisingly amazing and that's exactly what you'll do at Openaire. Bonus, this place is also great for brunch. Surrounded by lush hanging plants, you'll be starting your day with anything from cornflake-crusted French toast to Maine lobster club sandwich, an omelette or a delicious vegan spread.
Milk
An ice cream parlor/cake shop that sells savory food as well, I cannot begin to describe the deliciousness that you'll find at Milk. My personal favorite is their macaron ice cream sandwich and you should definitely order two.
Farmer's Market (at The Grove)
A huge tourist attraction where you can taste all kinds of food from across the globe, the farmer's market at The Grove is an LA institution. Visit during the day and don't forget to bring some cash with you to pick up every goodie you spot.
LA's best museums
Natural History Museum
I might be biased about this one since it takes me down memory lane to my elementary school field trip days that I loved so much. LA's Natural History Museum covers over 4.5 billion years of history and has a ridiculous amount of specimens and artefacts for you to learn about. It's a huge place and the location is a bit away from the center of town (roughly a half hour drive), so it's definitely worth dedicating a full day to explore.
The Getty Center
Yet another place that I often visited via school field trips, The Getty Center is all about art, architecture, and gorgeous views and gardens. Plus, it's free entry year-round and is definitely a must.
Getty Villa
If you're interested in the ancient world of Greece and Rome, you should visit The Getty's second campus, Getty Villa. If you're not interested… you should still visit. The buildings and scenery are spectacular and it's located right next to Malibu so you can knock out two trips in one.
LA's best bars
Good Times At Davey Waynes
A funky retro bar complete with wood paneling (a lot of wood paneling), green couches, neon signs and record-lined walls, you enter this place through a refrigerator door that leads you into the dimly-lit retro room we mentioned above. Just be sure to get there early otherwise you'll get stuck waiting in a long line.
Hotel Roosevelt
A Hollywood institution, Hotel Roosevelt is bringing the luxe vibes all day, everyday. Whether you're booking yourself in for a night or dropping by for a drink, this is a mandatory bucket list item when visiting LA.
Perch
Perch is a rooftop bar in Downtown Los Angeles and can personally vouch for the fact this place is good at all times of days. I've been both during the day (mimosas!) and at night (specialty cocktails!) and loved this bar on both visits.
Hotel bars
There are a lot of hotels in LA with amazing rooftop bars and it'd be wrong if you didn't take advantage of them! Some of my favorites include The Ace Hotel, Hotel Erwin, The Mondrian Hotel, and Sixty Beverly Hills. Consider that your to-do list.
LA views that take your breath away
Griffith Park and Griffith Observatory
Hike to the Hollywood sign during the day or afternoon, then stop by the Griffith Observatory for an awesome sunset!
Runyon Canyon
For views that literally take your breath away (partly because the hike is so intense) Runyon is the hike you've seen on every single celebrity and influencer's feed. You know the one.
Restoration Hardware in West Hollywood
First, I cannot believe I've lived next to it for so long and never thought to go in when I walked by. Restoration Hardware is a home-furnishings store, but TRUST me, the views from this place do not disappoint. Just get some to-go food, (maybe from Urth Cafe across the street, which is really good) take it with you to the rooftop of Restoration Hardware, and enjoy the scenery.
Other must-dos while in LA
Melrose Rooftop Theatre
A rooftop theatre that screens cult classics while you sit back and enjoy some delicious food and drinks, Melrose Rooftop is an easy (and fun) night out.
The Lost Distillery Company Tour
I have to admit, this one didn't sound like the most exciting thing, but I absolutely LOVED this experience. Located in the Arts District in LA, this will be the weirdest whisky tour of your life (in a good way), and the owner incorporates not only humor but also amusement park aspect to these tours. They're one of a kind.
Burger Taste Testing
There's an ongoing heated debate about who exactly makes the best burgers in LA. Some say In & Out, some say Fatburger, others say Shake Shack. I suggest you make it your personal mission to conduct a test and decide for yourself. A DIY burger taste testing! I know, it's genius.
Jimmy Kimmel
If you sign-up early enough, you can get tickets to a Jimmy Kimmel show or concert by submitting your details on his website. I've only gone to one of his shows, but it was pretty epic.
The LA bucket list (AKA Janette Aracely's to-do list)
This city is filled with never-ending entertainment, so I plan on taking full advantage while I live here. And since my list is always growing, these are the next round of places I have my sights set on:
Huntington Library
Beach Camping in Malibu
Dinner at Chateau Marmont Restaurant
Hiking in Topanga Canyon
Show at The Magic Castle
Hiking LA's old abandoned zoo
The Emerson in Downtown LA
Watch a movie in a cemetery at Cinespia