Everything you need to know about Hawaii in 8 questions
Share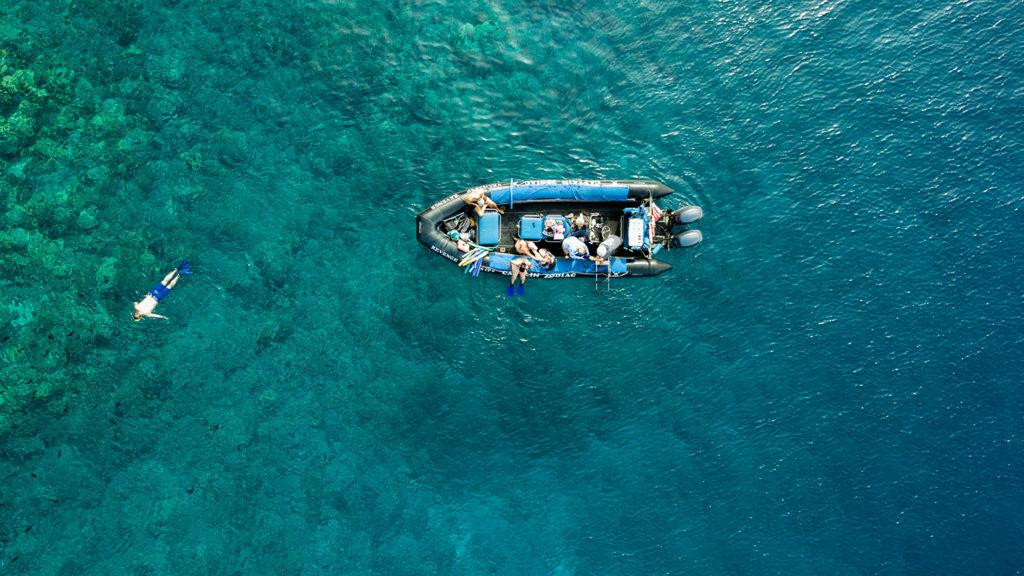 Planning a trip to Hawaii and want to know the inside scoop before you go? Just ask content creator Jake Rich, who travelled on Contiki's Big Kahuna adventure in collaboration with The Travel Project. Night time swims with manta rays, poke bowls and a smokin' volcano – Jake saw it all and more on his travels, and we wanted the intel…
What surprised you the most about Hawaii?
The people. In my mind I pictured Hawaii less as a state of America, and more as an island with its own set of people, culture and lifestyle. The latter is more of what I discovered.
How much is culture and the kindness of the local people an important part of the Hawaii experience?
I never really thought "island time" was such a thing until travelling to Hawaii. In greater context I think the concept of "island time" is more about having patience with each other. Being in Hawaii, and experiencing the calm nature of the locals certainly has a profound way of rubbing off on you; it's like a "no worries" approach to life that allowed me to just go with the flow and not let anything ruin my vibe or be a downer on my positivity. The shakas were just everywhere! It was gnarly.
Favourite thing you did?
Tough to choose my favourite thing! In terms of nature, it was swimming with the local sea turtles out the front of our hotel in Maui. I think the most culturally enriching experience was the Luau on our final night.
Scariest thing you did?
Scariest thing was the night snorkel with the manta rays on the Big Island. Starring into the depths of the ocean at night and waiting for a creature to come out of the dark certainly isn't comforting. We waited almost 30 minutes, lying idol in the open ocean after dark to see these creatures feed. Regardless of how calm they may be it was definitely a test of courage.
RELATED: HAWAII IS THE ULTIMATE NATURAL PLAYGROUND, AND THIS VIDEO PROVES IT
Best location you visited people might not know about?
Lulumahu falls in Oahu, is a sweet local secret that took me by surprise. I was fortunate enough to be guided by local photographer Anthony Castro. It was a rainy day and we had the waterfall almost all to ourselves. Definitely a must see if you're into hiking and keen for a quick dip in some fresh falling water.
Tastiest thing you ate?
Acai in Hawaii… it's got a ring to it – acai and poke bowls made up most of my meals whilst I was there. There's a little place in Kona on the Big Island called Kona Wave Café, they make delicious acai bowls and also really good coffee! Check it out fo sho.
Most awe inspiring natural landscape you witnessed?
Definitely the sunrise up at Haleakula National Park. Seeing the clouds stream across that crater makes you feel like you're both in heaven and on Mars.
Why go to Hawaii?
Hawaii has so much more to offer than beautiful beaches. The people always make the place, so once you've done your shopping and partied for a night or two in Honolulu, really take a chance to connect with the landscape, get out of the city & explore the ocean. Don't just sit on the beach, but get up early and watch the sunrise because this place really offers so much more than your average holiday island destination.
Jake travelled to Hawaii in collaboration with The Travel Project. Want to win your own travel adventure with Contiki? Submit your stories to the six-two community program, and you could be doing just that…