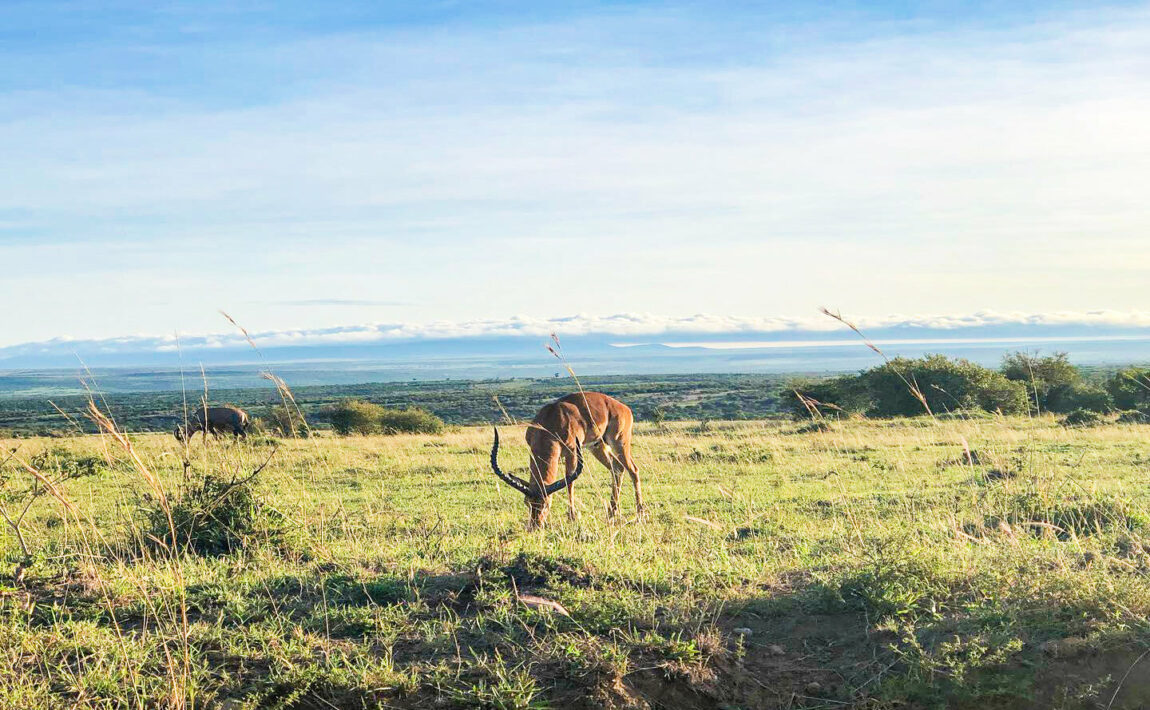 Considering how absolutely incredible Kenya is, I don't think it gets talked about nearly enough! This diverse country in East Africa is home to all five of the Big 5 (hint hint: ?????). The landscape dramatically transforms as you move across the country; from the vibrant escarpments of the Great Rift Valley, to the sweeping plains of the Amboseli National Park, and the vast Indian Ocean stretching across the coastline.
Whether you've been waiting your whole life to see the Masai Mara, or just have an obsession for absorbing random trivia knowledge, here are 11 interesting facts about Kenya to add to your memory bank.
Fast Facts
Name: Republic of Kenya
Population: approximately 54 million people
Capital city: Nairobi
Currency: Kenyan shilling
National Day: Jamhuri Day 12 December (Independence Day)
1. Kenya has 50 national parks and reserves
You've probably heard of the Masai Mara National Park and Amboseli National Park. They're both popular safari destinations and Amboseli offers unbeatable views of Tanzania's Mount Kilimanjaro. But did you know there are a total of 50 national parks and reserves in Kenya? That's right, 22 national parks and 28 national reserves are managed and maintained by the Kenya Wildlife Service, ensuring that the native wildlife of this land is protected against hunters and poachers.
2. The Great Rift Valley was formed more than 25 million years ago
This is probably one of THE most interesting facts about Kenya. Slicing through Kenya from north to south is the Great Rift Valley, also known as the East African Rift Valley. It was formed more than 25 million years ago by geological tension in the earth's crust and is approximately 6500 kilometres long and 60 kilometres wide. The wide valley allowed for many lakes to form, creating unique habitats for the country's wildlife.
3. There are over 60 languages spoken in Kenya
While Kenya may only have two official languages, Kiswahili (also referred to as Swahili) and English, there are around 68 languages spoken throughout the country.
If you're joining Contiki's Kenyan Highlights trip, greet the locals in Kiswahili with "Jambo" to say hello, or "Habari" for "Good day, how are you?".
4. The first woman to win a Nobel Peace Prize was from Kenya
Remember the name Wangari Muta Maathai. This inspirational woman was a Kenyan environmental, social, and political activist who won the Nobel Peace Prize in 2004 for her contribution to sustainable development, democracy and peace.
5. Mount Kenya is the second-highest mountain in Africa
Another interesting fact about Kenya is that after Mount Kilimanjaro in neighbouring Tanzania, Mount Kenya is the second highest mountain in Africa.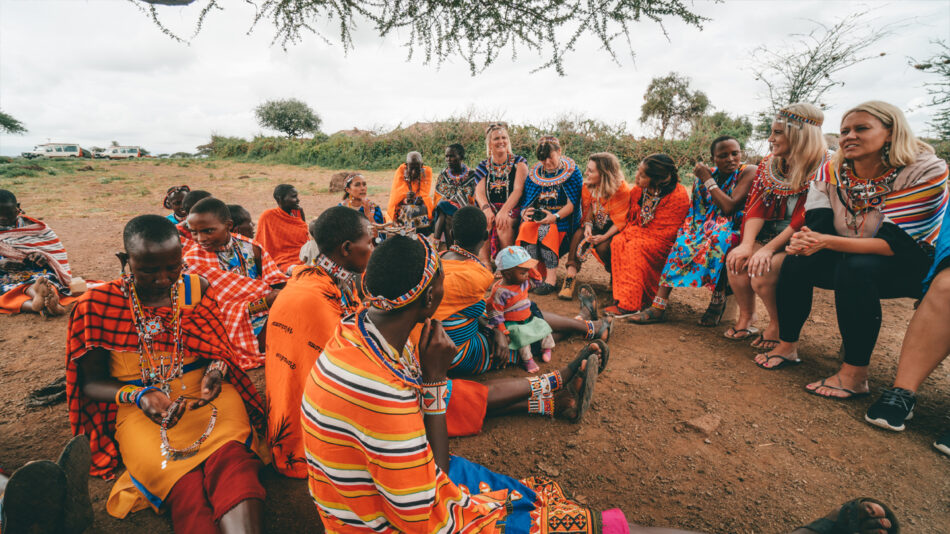 Image source:Contiki
6. Kenya's national animal is the East African Lion
The national animal of Kenya is the East African lion, a species currently considered vulnerable by the International Union for Conservation of Nature. The African Lion is one of the Big 5, joining other magnificent African animals including the African leopard, the African elephant, the Cape buffalo, and the rhinoceros.
7. Lake Turkana is the world's largest desert lake
While its global claim to fame is that it is the world's largest desert lake, Lake Turkana is also Kenya's largest lake. It is located in the north of the Great Rift Valley, and is listed as a UNESCO World Heritage Site as part of the three Lake Turkana National Parks – Sibiloi National Park, Central Island National Park and South Island National Park.
8. Coffee is the country's most valuable export
In March 2021, Kenya exported coffee to the value of approximately 4.56 billion Kenyan shillings, over 40.2 million in US dollars*. Locals value coffee as a commodity so greatly that most Kenyans don't really drink it, and only a small amount is sold domestically.
9. Kenya is the world's leading safari destination
Kenya has been recognised by the World Travel Awards as the world's leading safari destination for 2021, a position it has held for seven years now!
10. Kenya is home to the world's best long-distance runners
There must be something in the water in Kenya! In particular, the country's Kalenjin people have produced many world record breaking athletes and long-distance runners, known for dominating marathon circuits worldwide.
11. The Great Wildebeest Migration has no beginning or end point
Many people think the Great Migration happens only once a year, however this natural phenomenon occurs year-round, meaning it technically does not 'start' or 'finish' anywhere, which makes this one of the most interesting facts about Kenya. The wildebeest, zebra and antelope migrate in a clockwise loop between Kenya and Tanzania, and Kenya's Masai Mara Nature Reserve is one of the best locations to witness one of earth's greatest shows.
What is Kenya known for?
Kenya is known for being the world's best safari destination, with 50 epic national parks and reserves that are home to diverse wildlife, including the Big Five – lions, leopards, elephants, rhinos and buffalo.
What is Kenya's old name?
Kenya was once known as British Kenya, as it was part of the British Empire in Africa from 1920 to 1963. Kenya gained independence from Britain on the 12th December 1963, and this date now represents the country's National Day, Jamhuri Day.
Ready to explore this beautiful country? Join our Kenyan Highlights trip, exclusively for 18-35s.