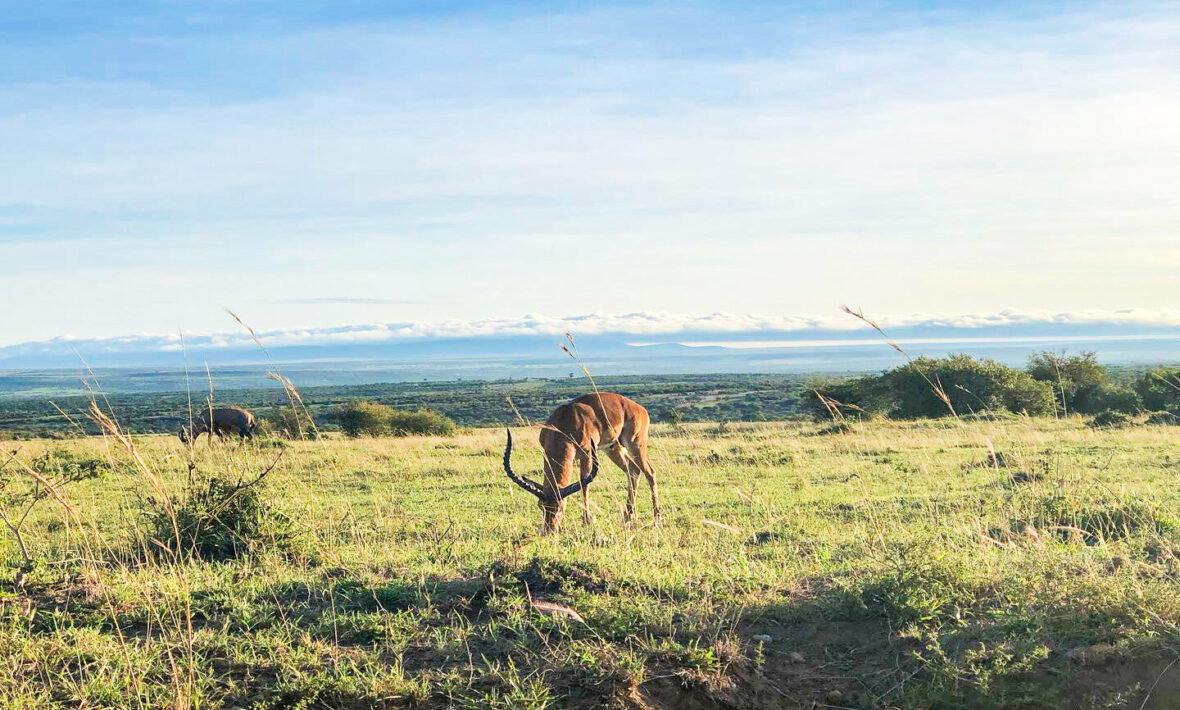 Considering how absolutely incredible Kenya is, it doesn't get talked about nearly enough! This diverse country in East Africa is home to all five of the Big 5, dramatic landscapes that transform as you move through the country, and vibrant sites such as the Great Rift Valley and the sweeping plains of the Amboseli National Park.
Coastlines, cities, and rugged and wild safari parks make up Kenya, as well as so many other unique facts you may not know! We're here to try and paint a picture of this gorgeous country for you, and our Trip Manager Haron Mbugua is here to offer his expertise and help!
Whether you've been waiting your whole life to see the Masai Mara, or just have an obsession for absorbing random trivia knowledge, here are 11 interesting facts about Kenya to add to your memory bank.
First: Fast Facts
Name: Republic of Kenya
Old Name: British Kenya
Language: English and Swahili
Population: approximately 54 million people
Capital city: Nairobi
Currency: Kenyan shilling
National Day: Jamhuri Day – 12 December (Independence day)
Known for: being the world's best safari destination!
1. Kenya has 50 national parks and reserves
You've probably heard of the Masai Mara National Park and Amboseli National Park. They're both popular safari destinations and Amboseli offers unbeatable views of Tanzania's Mount Kilimanjaro.
But did you know there are a total of 50 national parks and reserves in Kenya? That's right, 23 national parks and 28 national reserves are managed and maintained by the Kenya Wildlife Service, ensuring that the native wildlife of this land is protected against hunters and poachers.
But Haron is here to bring even more amazement! On top of the 23 national parks and 28 national reserves, Kenya is also home to "4 national sanctuaries, 4 marine parks, and 6 marine reserves." That's a hell of a lot of protected wildlife – and what a beautiful thing!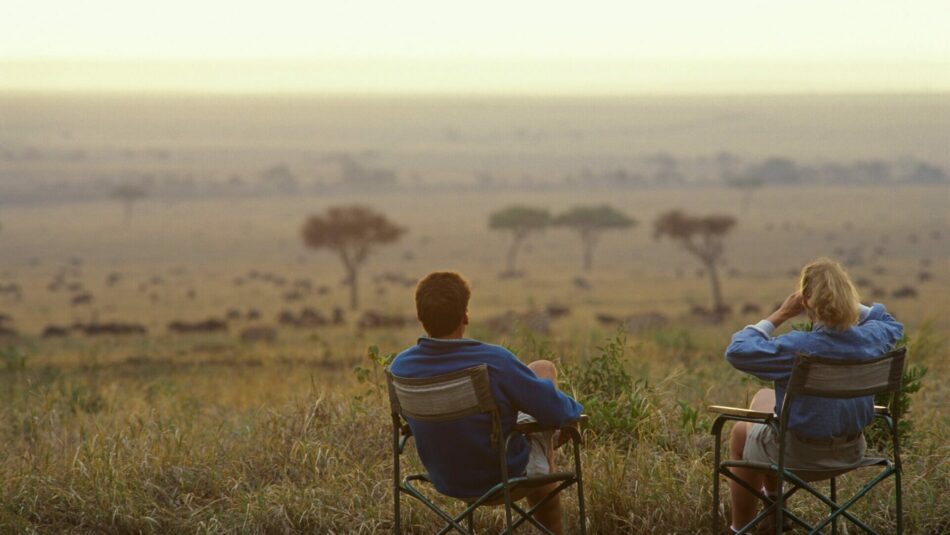 Image source:Contiki
2. The Great Rift Valley was formed more than 25 million years ago
This is probably one of THE most interesting facts about Kenya. Slicing through Kenya from north to south is the Great Rift Valley, also known as the East African Rift Valley. It was formed more than 25 million years ago by geological tension in the earth's crust and is approximately 6500 kilometres long and 60 kilometres wide. The wide valley allowed for many lakes to form, creating unique habitats for the country's wildlife.
3. There are over 43 languages and dialects spoken in Kenya
As you'll see above, the two languages spoken in Kenya are English and Swahili. "The official language is English," informs Haron, "while the national language is Swahili, which is spoken widely throughout the country."
"Mostly you'll hear these phrases: 'Jambo' which means hello or 'Habari' which also means hello, but is mostly used to greet friends or relatives." If you're joining Contiki's Kenyan Highlights trip try them out with the locals!
Beyond English and Swahili, over 43 languages and dialects are spoken in Kenya, and they are grouped in 3 categories. "The first category is Bantu, spoken by 65% of the population, Nilotic (also called paranilotic), spoken by 31% of the population, and Cushites, spoken only by 4%."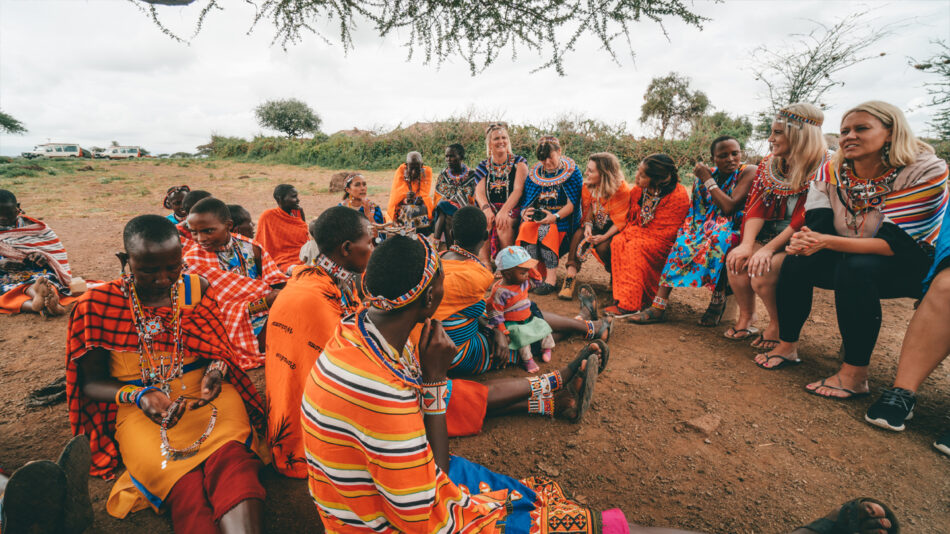 Image source:Contiki
4. Kenya is home to some of the world's best long-distance runners
There must be something in the water in Kenya! In particular, the country's Kalenjin people have produced many world record breaking athletes and long-distance runners, known for dominating marathon circuits worldwide.
Something else you may not know is that the Great Rift Valley is actually the playing (and training) grounds of many of these runners! "Kenya is home to some of the world's best long distance runners," says Haron. "They come to train in this region because the high altitudes and rugged terrain make for a hard training field, which greatly improves their skill." So, if you have any Olympic ambitions, you know where to go!
5. Kenya is home to some beautiful national species!
As you may or may not know, each country has a national animal, bird, and flower; and Kenya's choices are absolute bangers.
The national animal of Kenya is the East African lion, a species currently considered vulnerable by the International Union for Conservation of Nature. The African Lion is one of the Big 5, joining other magnificent African animals including the African leopard, the African elephant, the Cape buffalo, and the rhinoceros. You might be lucky enough to catch a glimpse of them on safari with Contiki!
The national bird of Kenya is the Lilac Breasted Roller, which may be a lesser known species than the regal lion, but which deserves a spot entirely to itself. With a pattern of vibrant purples and blues, this bird sports an iridescent and hypnotising wing-span, and if you're lucky enough to spot one in the wild you'll never forget it.
Lastly, the national flower of Kenya is the fan-favourite and regal orchid. No trip to Kenya is complete without witnessing the vast variety of orchids for yourself.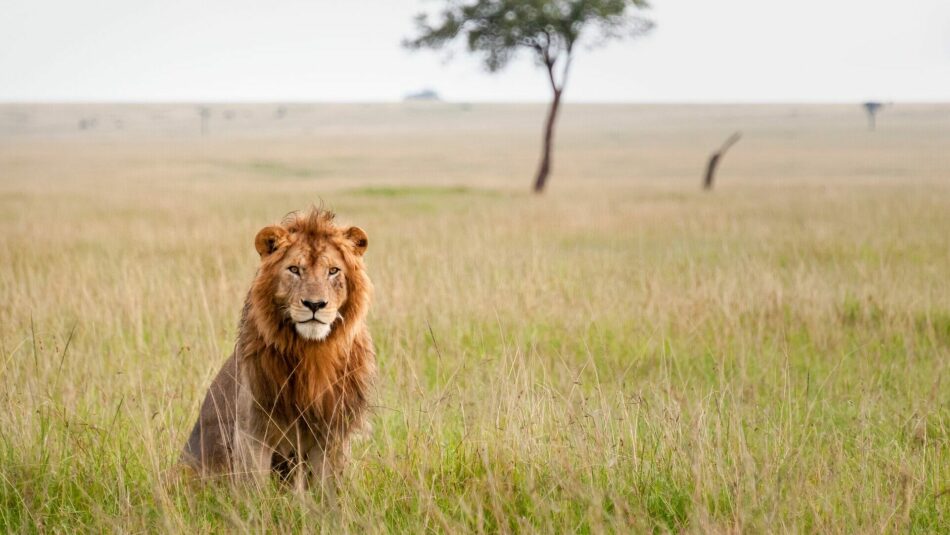 Image source:Contiki
6. The first Black woman to win a Nobel Peace Prize was from Kenya
Remember the name: Wangari Muta Maathai. This inspirational woman was a Kenyan environmental, social, and political activist who won the Nobel Peace Prize in 2004 for her contribution to sustainable development, democracy, and peace. "She was the founder of the green belt movement which allowed over 51 million trees to be planted in Kenya."
18 women have won the Nobel Peace Prize in total, and Wangari Muta Maathai is one of only 4 Black women to have ever won a Nobel Prize.
7. Lake Turkana is the world's largest desert lake
While its global claim to fame is that it is the world's largest desert lake, Lake Turkana is also Kenya's largest lake. It's located in the north of the Great Rift Valley, and is listed as a UNESCO World Heritage Site as part of the three Lake Turkana National Parks – Sibiloi National Park, Central Island National Park and South Island National Park.
You may be thinking "wow, that's a lot of national parks for just one lake," and yes, it is, but then again Lake Turkana is over 6,000 square kilometres, so it's a pretty massive lake! The more view points the better.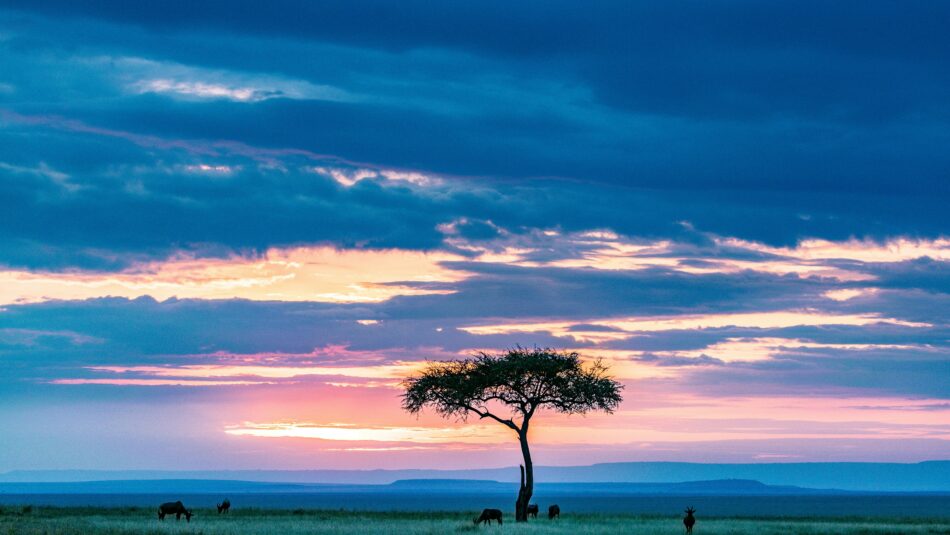 Image source:Anthony Trivet / unsplash
8. Kenya leads the world's cut flower exports
Ever been caught red-handed on the night of Valentine's, scrambling for the last salvageable bouquet because you forgot? Not in Kenya! The country is amongst the world's 5 largest exporters of cut flowers – mainly roses and carnations; beautiful bright coloured and intricate flowers. These exports are so large in fact that in 2022 Kenya generated 1.1billion US dollars from this industry alone.
9. Kenya is the world's leading safari destination
Being home to the Masai Mara National Reserve, and being right on the border of Tanzania's Serengeti park, it's no wonder that Kenya is amongst one of the world's leading safari destinations. In fact, this title is so undisputed, that Kenya was officially recognised as such by the World Travel Awards in 2015, and it has maintained that title since.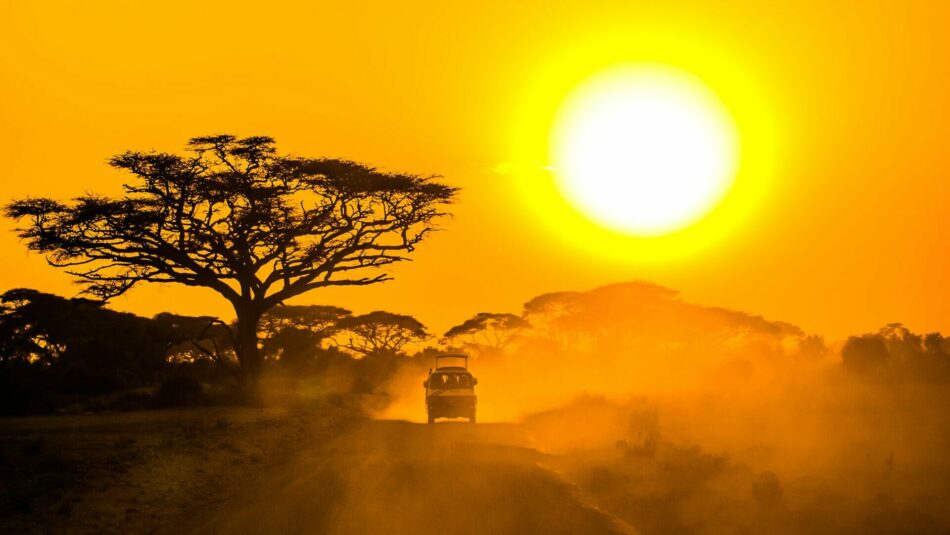 Image source:Contiki
10. Coffee is the country's most valuable export
In March 2021, Kenya exported coffee to the value of approximately 4.56 billion Kenyan shillings, over 40.2 million in US dollars. That's HUGE, and though not as huge as Colombia's exports (3.9 billion in US dollars), that's a hefty amount of coffee – probably at least 100 cups worth! And Colombia is the coffee capital after all, so let's hear it for Kenya!
Though he may be biassed, Haron has this to add: "Kenyan coffee is considered to be one of the best coffees in the world," and this sentiment rings so true that even most Kenyan locals don't drink it because it's valued so highly, and very little amounts are sold domestically.
11. The Great Wildebeest Migration has no beginning or end point
Many people think the Great Migration happens only once a year, however this natural phenomenon occurs year-round as a cycle, meaning it technically does not 'start' or 'finish' anywhere, which makes this one of the most interesting facts about Kenya. The wildebeest, zebra and antelope migrate in a clockwise loop between Kenya and Tanzania, and Kenya's Masai Mara Nature Reserve is one of the best locations to witness one of earth's greatest shows.
Seeing as the animals are constantly in motion there are a few months a year that we recommend making the trip to Kenya for the best opportunity to see witness this famed migration for yourself. July and its surrounding months mark the peak, so book your trip to Kenya then.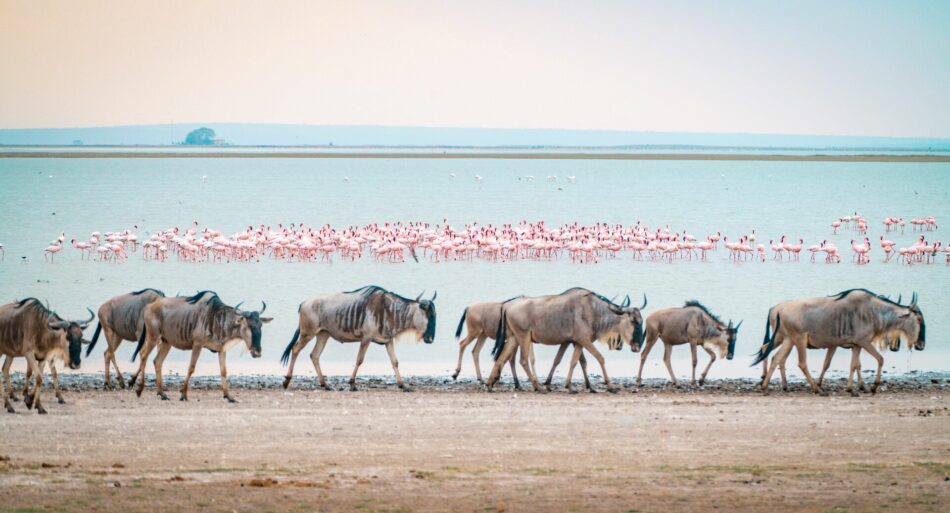 Image source:Contiki
12. Humanity started in Kenya
"East Africa, including Kenya, is one of the earliest regions where modern humans (homo sapiens) are believed to have lived. Evidence dating back to 320,000 years ago was found in 2018, suggesting the emergence of modern behaviours, including the use of pigments and the making of projectile points."
Many African countries are famed for being the birthplace of humanity as human remains and evidence of human life are found scattered across the continent. So, it's just amazing that Kenya can count itself as one of those countries and we're sure that this fact will entice history and anthropology buffs across the globe to pay Kenya a visit.
Ready to explore this beautiful country? Join our Kenyan Highlights trip, exclusively for 18-35s.