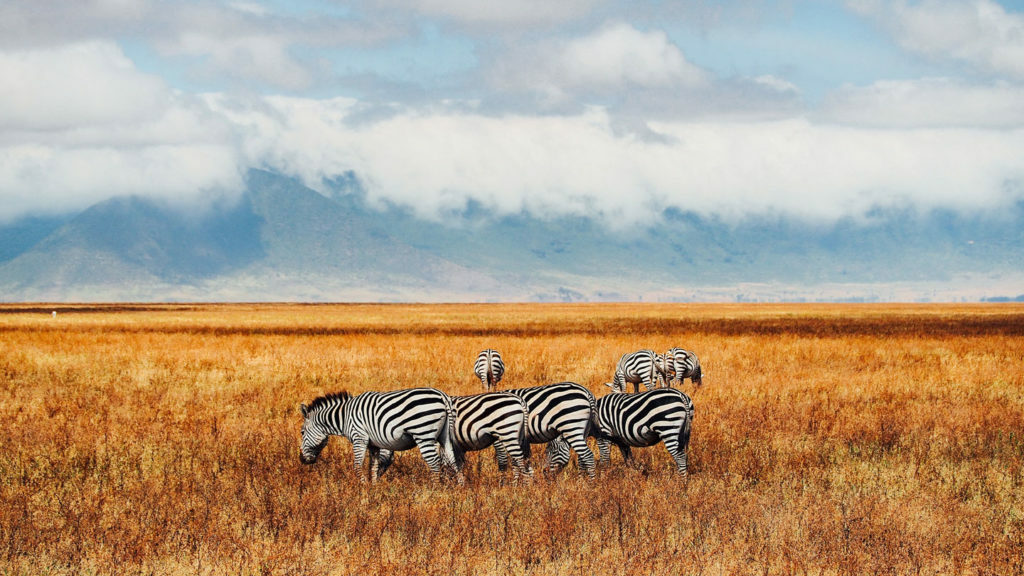 An African safari is the pinnacle of adventure. You may have seen a few wildlife docs in your time, but nothing can prepare you for the real thing – the glorious sun emerging over folding plains, illuminating some of the world's most impressive wildlife.
Fortunately, when it comes to packing for an African Safari, we can prepare you for the real thing. Because if, like us, you're planning an epic adventure in 2023, you're probably wondering: what should I pack for a safari? Read on for everything you'll need in your ultimate African safari packing list (and the things best left back home).
Quick fire Qs
What should you not wear on an African safari?
When it comes to safari clothing you want to make sure you're not packing anything too heavy or too revealing – the bugs are everywhere and you need to stay protected somehow. Unless endless mosquito bites are your thing…
What colour do you wear on an African safari?
While there are no set rules, you can wear what you want, generally neutral colours are the most common and accepted. It's all about blending in with the dust and the brush so as not to disturb the animals.
What color should you not wear on a safari?
Again, there aren't any set rules, but maybe stay away from the neon…
Can I wear leggings on safari?
You sure can! If you're wanting to wear them during the day we'd recommend they be quite light weight to withstand the heat, but if you want to wear them camping at night, the thicker the better! It gets cold in these open plains.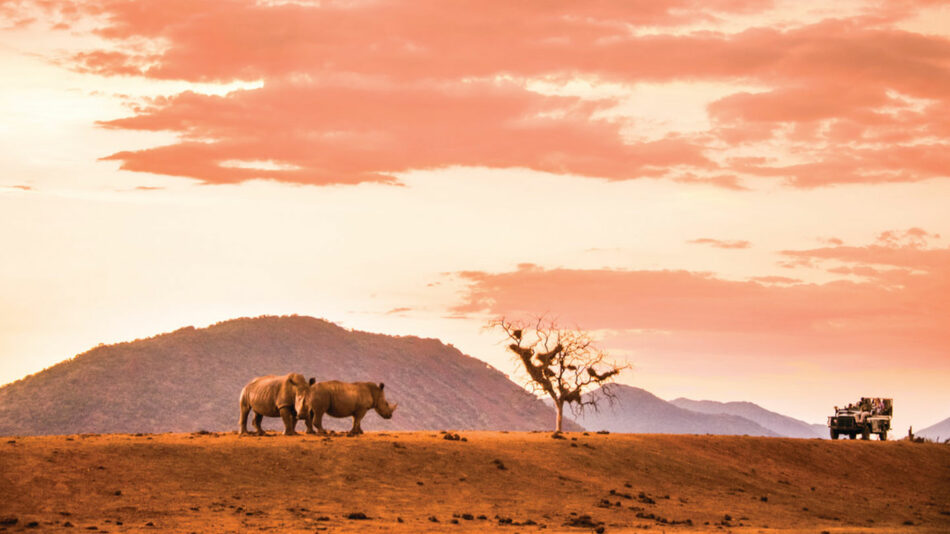 To khaki or not to khaki?
Maybe you've imagined yourself doing an African safari in full 19th century explorer outfit, complete with khaki shorts, moustache and brimmed hat. Unfortunately (for your more romantic side), this will probably make you stand out rather than disguise you, and disguising yourself is the key.
If you're thinking about what to pack for an African safari, full khaki isn't really necessary, but it's a good idea to stay with your earthy tones. Very boho-chic, no? Clothing-wise, the most important thing is that you pack for varying temperatures. If you're camping, temperatures can go from swelteringly hot during the day to freezing cold at night. The key is lightweight, skin-covering clothes that you can layer or remove as necessary.
Here are the clothing essentials:
Lightweight, long sleeve t-shirts – These will keep mozzies at bay and are perfect for layering at night.
Lightweight cotton cargo trousers

Lightweight cotton cargo shorts
Pair of thermals – Decent, insulated top and bottoms will be a life saver if you're camping.
Packable rain jacket – Something light, easy to pack but with quality insulation. You don't want to be caught under Kenyan rain without something waterproof.
Comfortable underwear – Can you really overpack underwear?
Something a bit smarter – You may not want to be in your baggy, dirty safari outfit when you sit down at night for dinner. Bring a nice shirt or dress.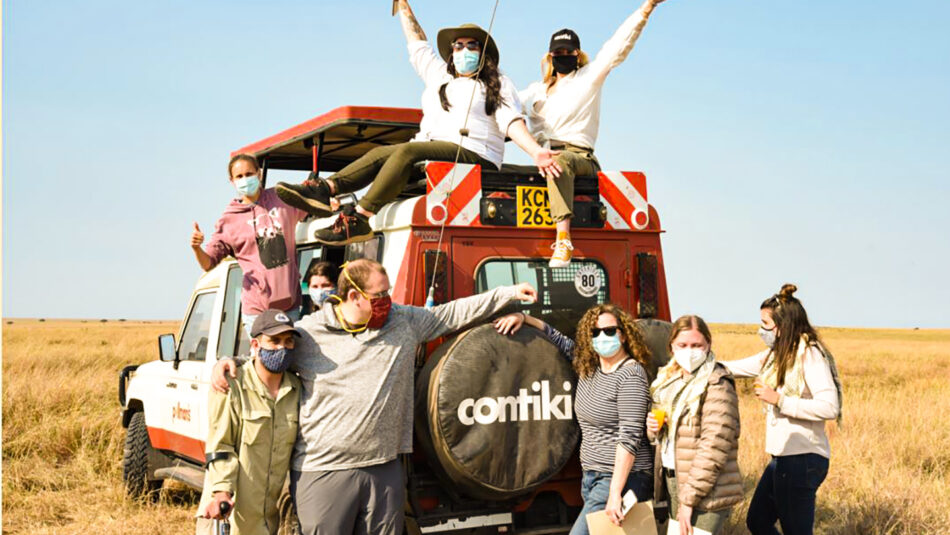 Headwear
If you're wondering what headwear to pack for a safari, you'll be happy to know that the classic safari hat isn't just a gimmick. It's an important accessory for protecting your face from the relentless African sun, whilst shielding your eyes so you can get a good view of the wildlife. A baseball hat will be fine, but opt for a good wide-brimmed hat with a strap to ensure the wind doesn't claim it.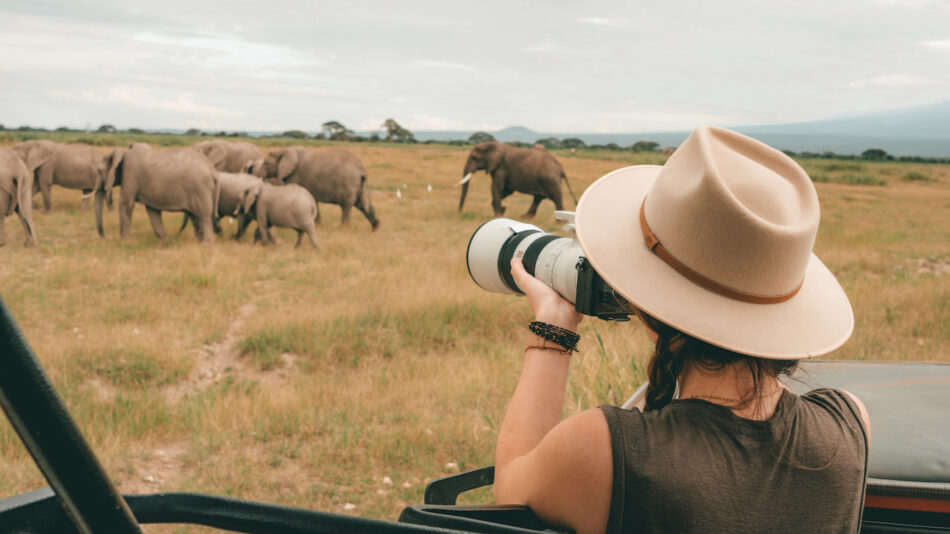 Footwear
You probably picture yourself walking cracked plains in your heftiest hiking boots, but these are heavy and will take up a lot of space. Packing light is key, and something lightweight will do much better, such as a pair of waterproof, lightweight trail runners. If you're talking a walking safari, make sure they're comfortable and nice and padded as well. In this heat you'll want something as breathable as possible.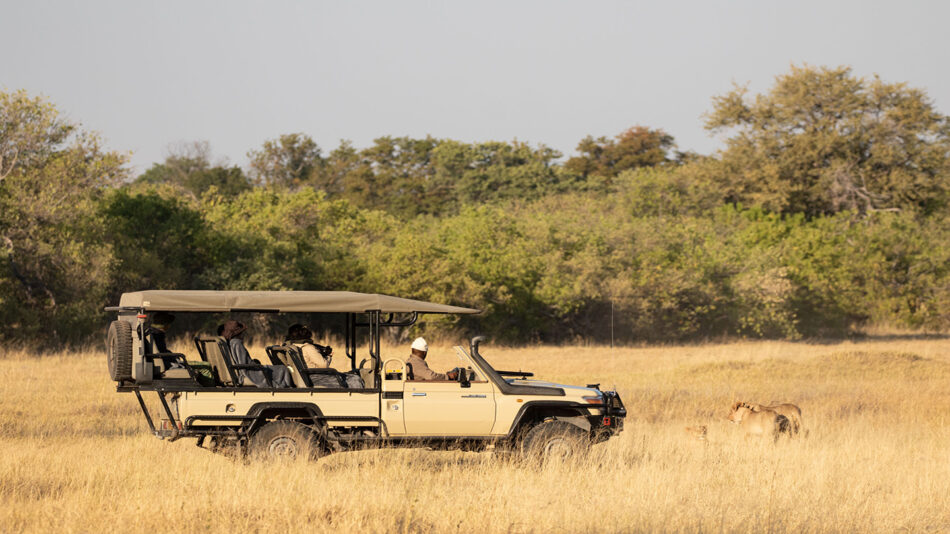 Essentials
Don't forget these essentials:
Insect repellent – Skin-covering clothing is important, but if you go on an African safari without insect repellent you'll likely be massacred. You'll want to bring an insect repellent with you, with a high DEET count (at least 95%). These products don't smell pleasant, but are vital in keeping the insects at bay. One application should last around eight hours.
Sun protection – Factor 50 is a good idea – you don't want to come home looking like a flamingo.
First aid kit – When you're getting this intimate with adventure, health and safety should be a high concern. For starters, you'll want some antidiarrheals, malaria tablets, hand sanitiser, anti bacterial cream and bandages or plasters.
Anything quick dry – Depending on when you go you might miss the rain altogether, but if you do end up getting caught under some showers, a quick drying anorak or pair of shoes will be your best friend.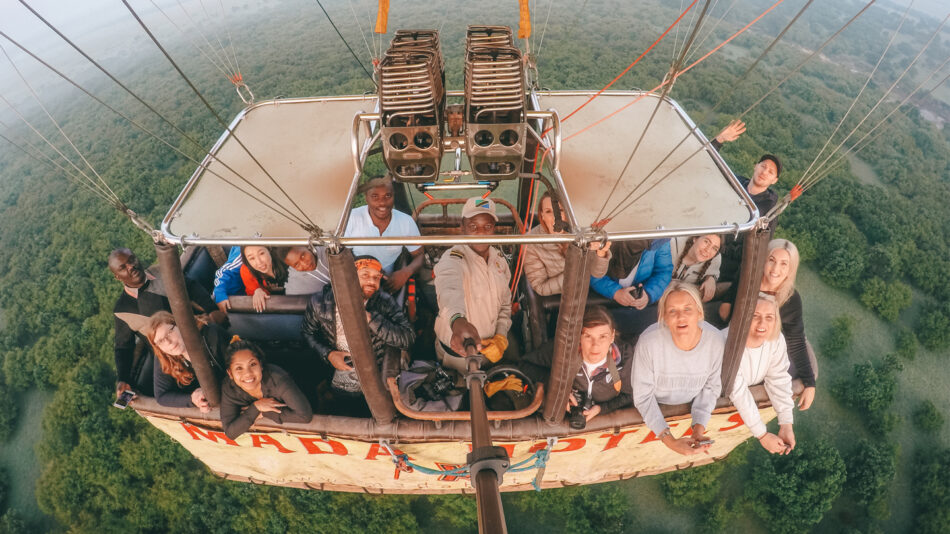 Gadgets
It's not really necessary or wise to bring a heap of gadgets with you on your safari. Most camps won't have WiFi or electricity, and conditions won't generally be conducive for keeping your expensive electronics in good shape.
However, there are a few things that might be a lot of help. We recommend:
A camera – While your memories will be precious, it's always good to bring a decent camera with you, to preserve the wonders you've seen (and to show off when you get home).
An e-reader or tablet – Neither are essential but a Kindle is always a good idea whenever you need some downtime. Lighter than a book but with almost bottomless storage – why not read through Isak Dinesen's mesmerising book, Out of Africa? A tablet is handy whenever you get an internet connection and want to learn more about the local area or plan your post-safari routes.
Battery packs – It's a good idea to have a portable power bank to give you some juice on the road, allowing you to charge up your phone or camera when you don't have access to electricity.
Binoculars – It'd be nice if the animals posed for close-ups, but sometimes you'll need a bit of assistance to see them in all of their glory.
Flashlight/headlamp – It's essential to have a light source when in a pinch, and I'd recommend a sturdy flashlight or headlamp with a reliable, lengthy power source.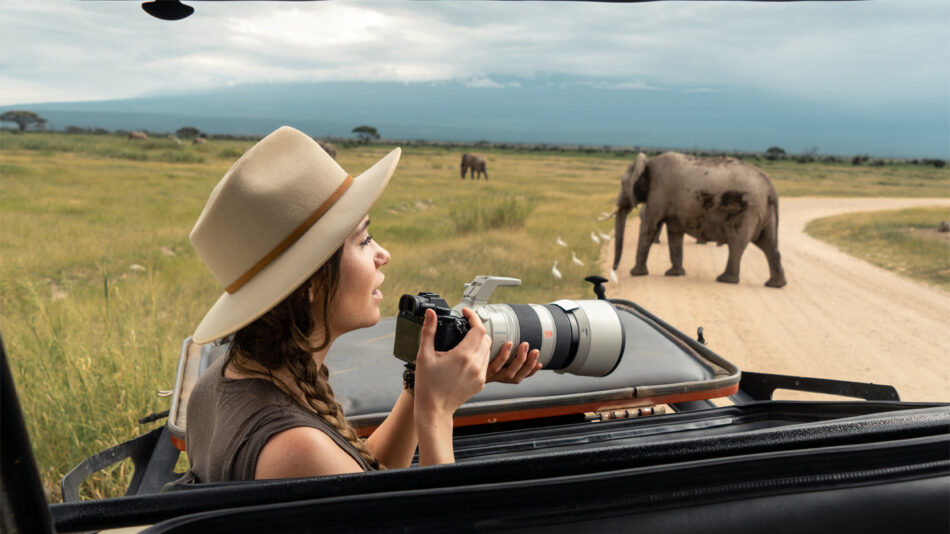 During the day
Packing your daypack is a vital part of your safari trip. This is where you put all of the essentials that you should never be without. Choose a comfy bag with padded straps, and fill it with:
Insect repellent
Sun cream
Food
Lots of water
Binoculars
Lightweight top for layering
Camera
Avoid
This isn't your typical holiday and you'll probably be moving around quite a bit, from game drive to game drive, on one car to another. Here's a few things you may want to avoid doing so you don't inconvenience yourself or others.
Plastic bags – Moving around you may not always have access to a trash can to dispose of your garbage. You could always stuff any wrappers or plastics bits in your backpack, but you may forget about it or the wind might snatch them away before you can. Best not to bring any to avoid littering.
Packing too much – Not only will this be heavy and a pain to lug around with you, you also just don't really need that much. Rewear the same tops, they'll get dirty anyway, and it's not a fashion show (though we of all people understand the need for cute pics).
Looking for the ultimate adventure? You're now perfectly prepared for our awe-inspiring East Africa safari trip.