Ahh, Italy: the land where food has an almost spiritual significance. It's one thing to eat your way from restaurant to restaurant, filling yourself up on all those heavenly carbs, but to truly understand what food means in this part of the world, you need to rub shoulders with the locals. 
That's why when we visit Italy's sun-drenched south coast on our Mediterranean Quest,  as part of one of the many MAKE TRAVEL MATTER® Experiences we offer Contiki travellers, you'll get to visit Agriturismo La Sorgente. Set amongst lazy lemon groves in the hills above Sorrento, this family-run mozzarella farm is everything we love about Italy's foodie culture: fresher-than-fresh ingredients, warm familial bonds, passion and love poured into every single mouthful.
Here, I chatted to Rosa, who owns the farm, about family, food, and what Contiki travellers can expect when they visit…
Hi Rosa! Tell us a little bit about your farm
"My family has owned the mozzarella farm for three generations – more than 25 years. We've always had a lot of pride in our food, but this place has always been about more than that. It's also about family and community. That's why we thought it'd be a great idea to open our gates to travellers, so they can experience the hospitality of a real southern family, as well as the food. In Italy food and family go together, so we want every traveller that visits to feel part of the family!"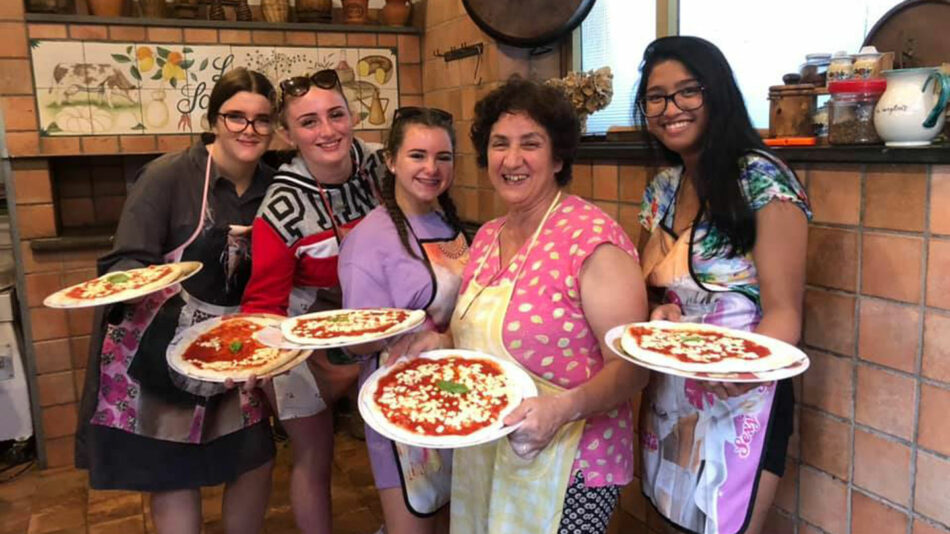 Image source:La Sorgente @ Facebook
What types of food do you produce?
"My family has lived off the land in Sorrento for generations, and we take a lot of pride in all of our food. As you can see we have four acres of lemon trees, and we think we make the best limoncello in Italy!
"We also have our very old olive mill to produce olive oil, and we make our own wine, too which we store in our 19th century wine cellar. This is all part of the tour we offer travellers.
"When you walk through the orange and lemon trees, you'll see my cousin Tonino's proud patch of vegetables, which changes with the seasons.
"But the most important part of what we do is our Mozzarella farm. This is Maria's domain. She takes our cows' milk and creates delicious, fresh mozzarella, as well as ricotta and caciocavallo (teardrop-shaped curd cheese) which we hang for three months. The travellers don't just get to try the fresh cheese, but they also get to meet Maria, which is a huge part of the experience!"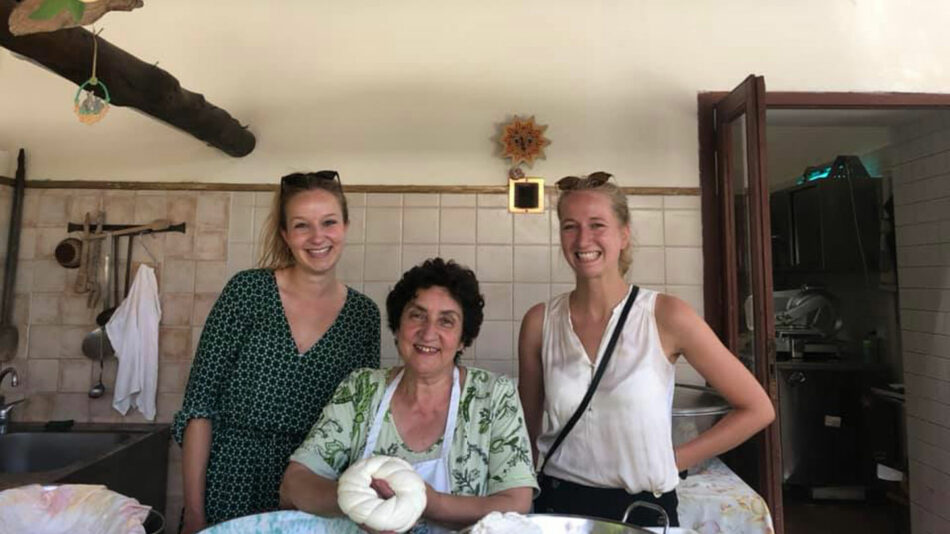 Image source:La Sorgente @ Facebook
So… what's for dinner when travellers come to visit?
"It's all farm-to-table food! We start off by serving travellers antipasto – things like  mozzarella, olives, pastrami, olive oil and bread. Then we typically have a small pasta dish with some of Maria's famous Ricotta.
"Then it's time for the main event: Margherita pizza cooked in our wood-fire ovens. Maria does a quick demonstration, then travellers will have a go at creating their pizza base, topping it with some of our Mozzarella and Tonino's fresh tomatoes. Then, after pizza, we all sip some of our homemade limoncello."
https://www.instagram.com/p/qPtQb_PN20/
Sounds delicious! How do you get the word out?
"We're simple people and have never invested money in advertising or websites. Everything has happened through word of mouth. We know we can rely on it because we work so hard to give our guests an amazing experience! A few of our guests loved the farm so much that they set up our Facebook profile!"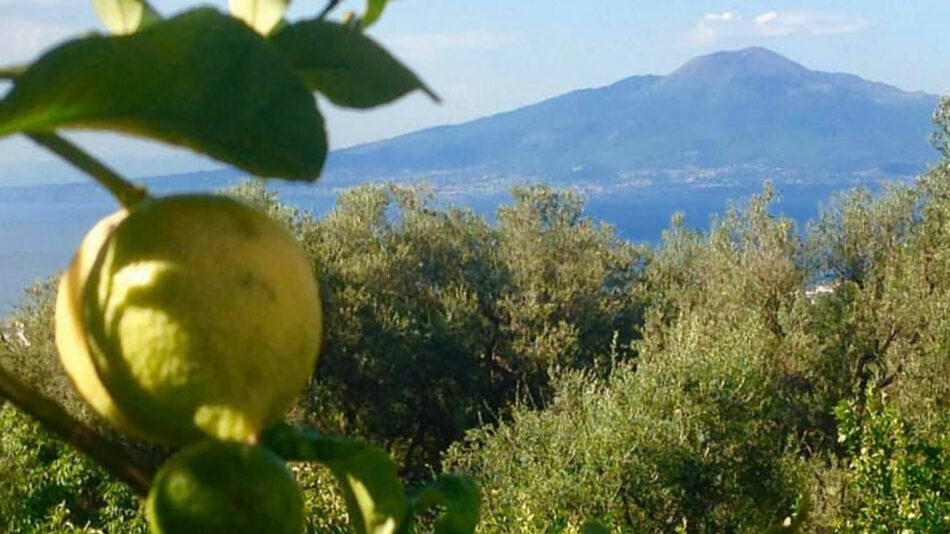 Image source:La Sorgente @ Facebook
How has this year affected your farm?
"We've been closed to the public since March, since the pandemic began, but we continue to work on the farm because as can probably guess: when you're in the fields with animals the work never ends! But though we love farming, we also love hosting travellers and we really miss this fundamental part of what we do. We're really excited about partnering with Contiki and welcoming travellers onto our farm again, and I hope with all my heart that we can see each other in 2021 – that you can meet myself,  Maria and Tonino and feel like part of our family!"
Find out more about the other MAKE TRAVEL MATTER® experiences we offer, and the ways you can give back to the communities and places you visit