Finding hope in Africa's largest slum
Share
"There is a long story of my life in Kibera…from being homeless to moving from one friend's family to another to sleeping without food and not knowing what the next day brought."
60% of the population in Nairobi, Kenya (some 2.5 million people) live in slums. And 250,000 of them live in just one, Kibera: the largest urban slum in Africa and the 4th largest in the world.
Some sobering stats: the average size of a Kibera shack (typically a tin roof, mud walls and a dirt floor) is around 12ft x 12ft. Just 20% of Kibera has electricity, and one latrine is typically shared by 50 homes. What's more, 100,000 children in Kibera are orphaned due to HIV and Aids, many of whom don't attend school and are vulnerable to drug abuse, prostitution and teenage pregnancy. 
But amidst all this, there's hope – and we want you to see it for yourself. On our Kenyan Highlights trip we take travellers to the Mirror of Hope, a community-based organisation that enhances education, entrepreneurship and employment opportunities for vulnerable children, youths and women. 
We spoke to Jacob, who helps run the organisation, to discuss the inspirational work they're doing, and what Contiki travellers can expect when they visit.
Hi Jacob! Can you tell us a bit about how you got involved with the Mirror of Hope? 
I was born in rural Kenya, where I spent most of my early childhood years, with one brother and one sister. We grew up without parents and so I had to take that responsibility from the age of 11.
I was a top student. I loved school and I knew education was the only way out of poverty.  But I knew I needed a job – if not for my own sake, then my brother's and sister's. And where else could I find one than in the city I had read so many good things about?
I soon found myself in Nairobi, in the slums of Kibera. There is a long story of my life in Kibera…from being homeless to moving from one friend's family to another to sleeping without food and not knowing what the next day brought. Worrying about my two siblings that I left back at home in the countryside.
There were no promised jobs. I sold a number of animals we had in the farm so I could feed my siblings and keep them in school. That's when I crossed paths with Mirror of Hope. They sponsored me through high school, then, when volunteering, a visiting tourist chose to take me to university. I pursued a course in Economics and graduated in 2019 before volunteering again at MOH. Now I'm employed here, which for me, is a great place to start by giving back to the very place that made me who I am.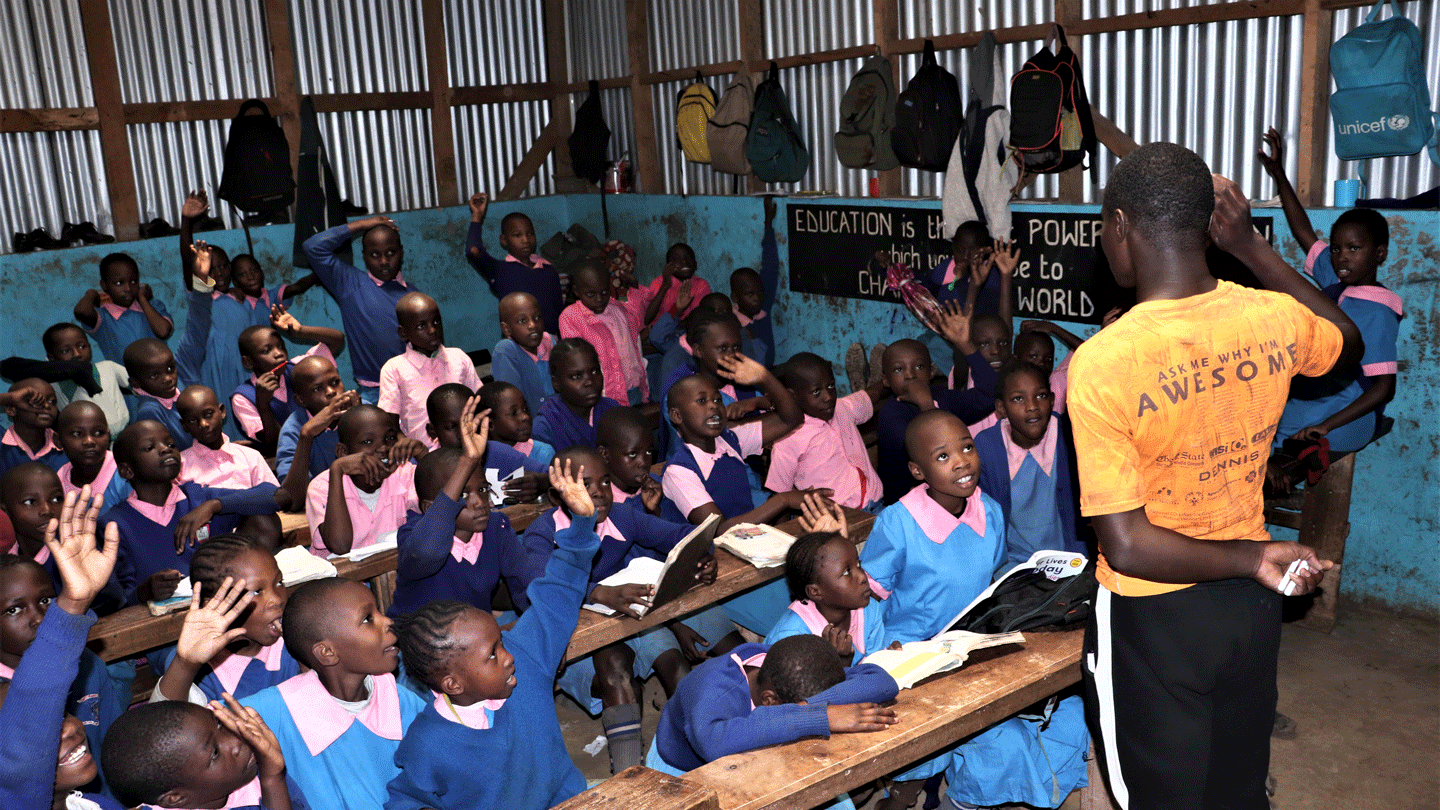 What's the single most important focus of the organisation? 
Education! This is both formal, informal and non formal education to the children, young people and women of Kibera. Formal education especially: giving young children and youth an opportunity to be educated and a chance to fight the massive poverty they grow up and live in, sits at the core of what we do. All this we do on the basis of our mantra and philosophy to give a hand up rather than hand-outs; teaching a man how to fish and feeding him for a lifetime.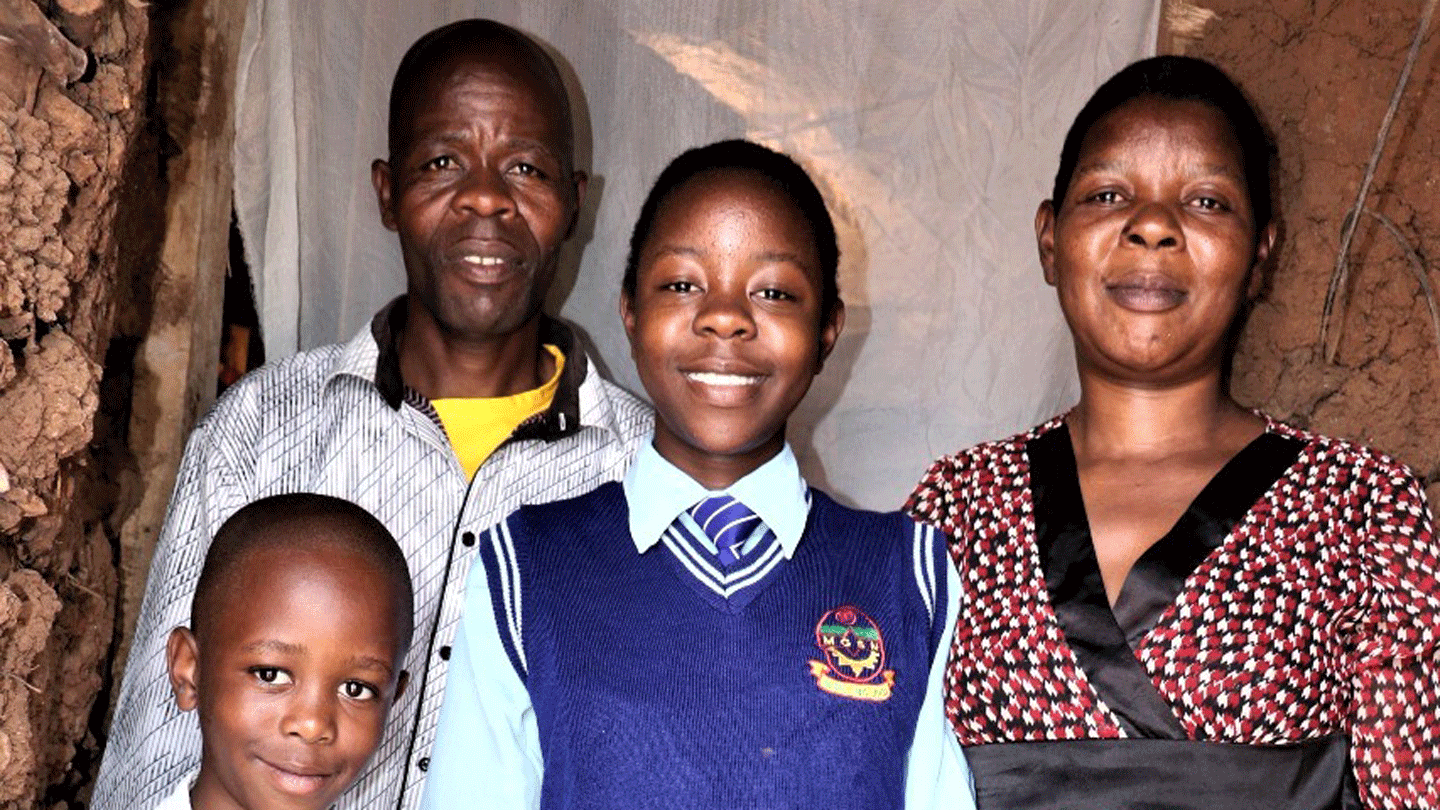 "Years later when Tommy graduated from school, his mission and direction of his future was clear;  he was going to help children from Kibera fight poverty through education, and that was the birth of The Mirror of Hope."
What's an inspirational story you'd like to share with us? 
A story about Thomas, our founder.
Tommy, as he is popularly known, was raised in the slums of Kibera. Like most young people, he grew up with many questions, wondering why his life was surrounded with so much poverty; why their house was a mere small muddy structure; why he couldn't go to school like normal kids do and why they couldn't afford more than one meal a day.
The more questions he asked the fewer answers he found. One day a stranger saw Tommy playing amongst other kids and asked why he wasn't in school. The stranger went on to take Tommy to school, paid all of his school fees and left. Tommy didn't even have time to get to know the stranger; he did not even know his name. All Tommy remembers is that he was an old Irish man.  No name, no family, no contact!
Years later when Tommy graduated from school, his mission and direction of his future was clear;  he was going to help children from Kibera fight poverty through education, and that was the birth of The Mirror of Hope. Starting with only a handful of children, over the last 10 years, Tommy's dream has gone on to impact more than 450+ students through high school and university sponsorships – as well as hundreds of women affected by HIV.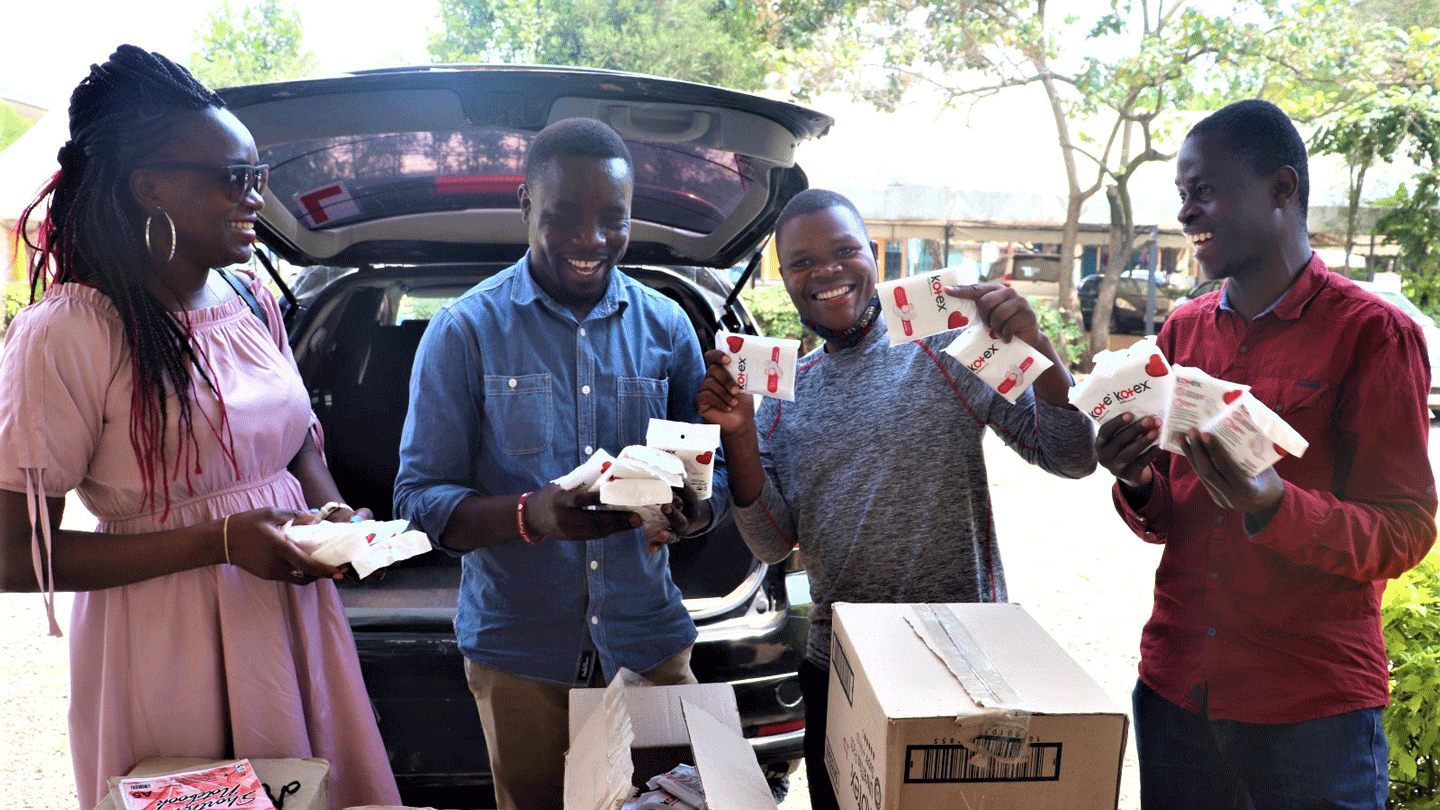 Is it difficult not to feel overwhelmed with the scale of the issues you're facing? 
We're called Mirror of Hope for a reason. Hope is what keeps us going every day. While what we see, experience and witness is sometimes hard and overwhelming, we are focused and determined to see a brighter day for the people of Kibera.
Our success stories, if not for anything else, keep us going. Since I graduated from university, I ensured both my siblings finished high school, my sister joined college and is now working and my brother is currently pursuing a course in a Technical Institute and will soon be self-sufficient as well.
The first thing our first MOH university graduate did upon graduation was to take her mother and siblings out of Kibera and rent them a good house in a place where access to water, food and even roads is way better than in the slum. So these and so many other stories keep us going whenever we feel overwhelmed, both at individual and organizational level.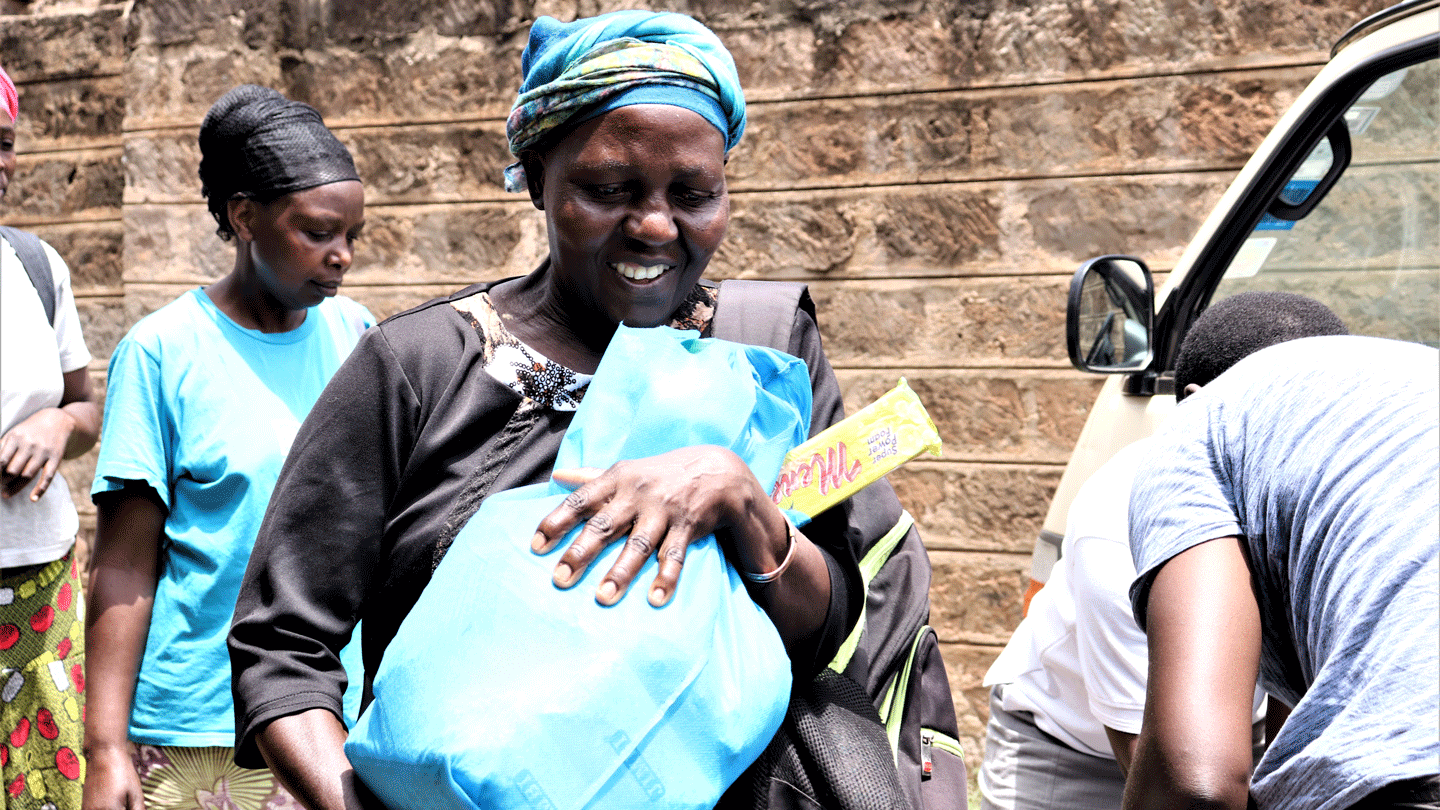 "Visitors see the homes of our sponsored students and the hope of the single mothers, the joy of the optimistic fathers and the love of the families."
What can Contiki travellers expect when they visit the Mirror of Hope? 
Contiki travellers can expect an experience of pure immersion into the local culture and way of living of  the people. We love it when our visitors can see firsthand where we come from and the way we live.
Visiting The Mirror of Hope provides an interaction platform that enables our visitors to see the homes of our sponsored students and the hope of the single mothers, the joy of the optimistic fathers and the love of the families. Our visitors will learn a few local 'swahili' words, walk our streets and greet our friendly people (and perhaps even learn how to cook a local meal or learn how to fetch water from the community water points). While we do all this we shall share stories and learn from each other's cultures and traditions, share experiences and knowledge and above all spread hope to each other.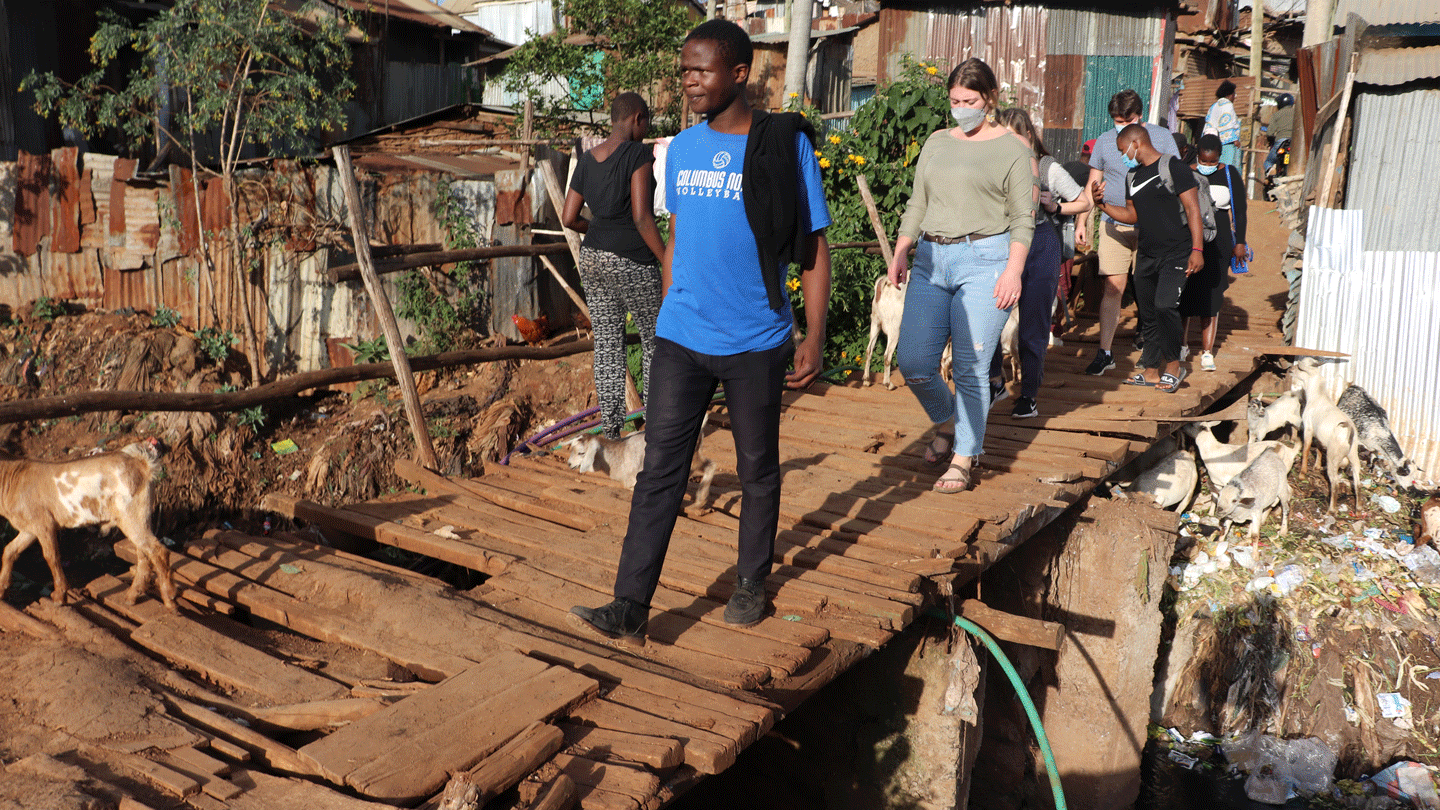 What can people reading this do to support the organisation? 
Visit us. It gives us more hope than you can imagine. Spread word about us which is essentially the only way we continue to be supported in our projects.
You can sponsor a child through school right now. Simply send a message to our sponsorship team sponsorship@mirrorofhopecbo.org. Our team will set you up with a student of your preference by sending a 'student profile'. You'll begin a journey with them as they chart their own path to success.
Your sponsor student will correspond to you every term and you can even zoom with them during school holidays. Every term you will receive a report card that shows how your sponsor student is performing in class. If you're not interested in sponsoring, you can also do a general donation that will go to supporting our projects at The Mirror of Hope. Every $ counts at The Mirror of Hope and no amount is too small to make a difference!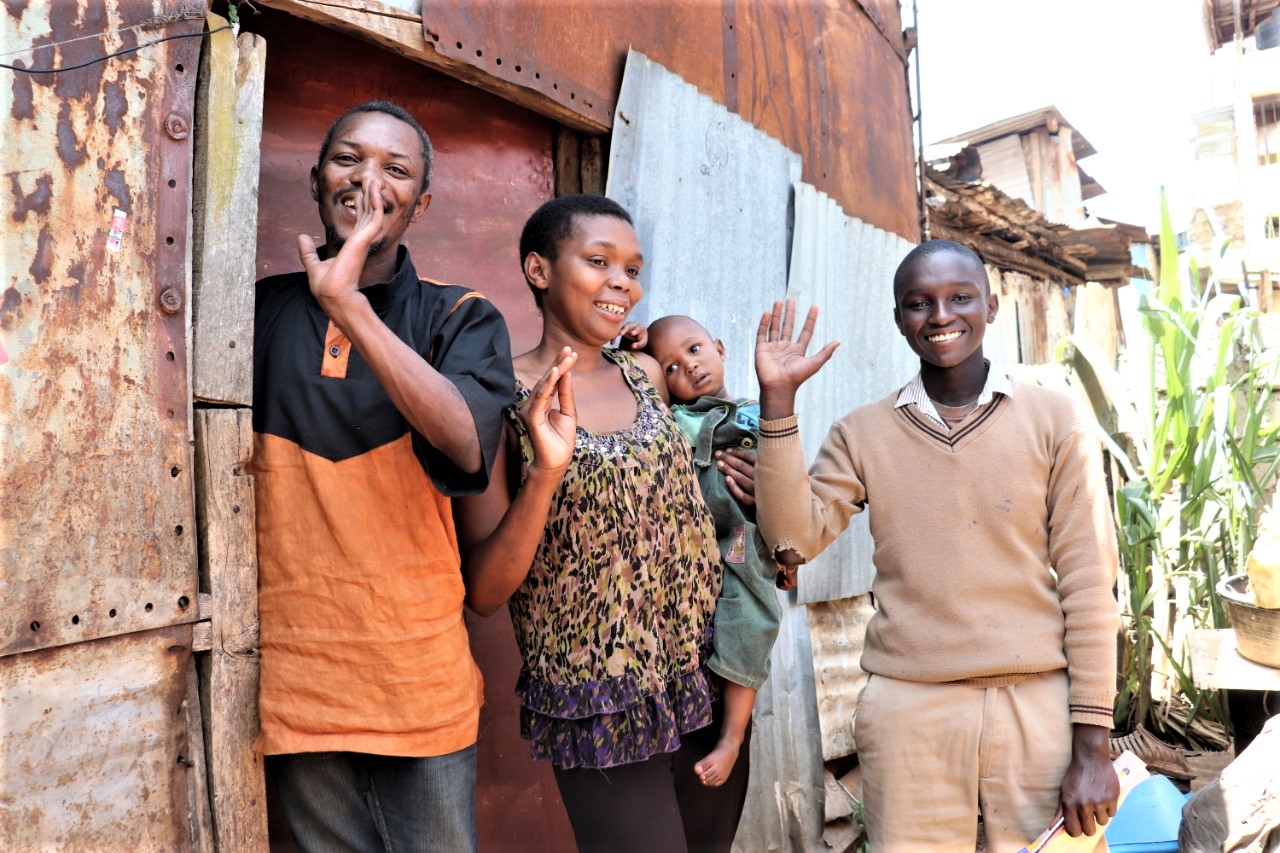 What does the future hold for Mirror of Hope?
We would like to see and contribute to an all round educated and empowered society. This includes more knowledgeable and informed individuals able to make sound choices in regard to their lives and of those around them; children and youth embracing technology and digital literacy skills relevant to the 21st century jobs. That's how we start to erode illiteracy, early marriages, early sex debuts, school dropouts and general poverty. I want people to understand that no matter the circumstances, there is always hope.