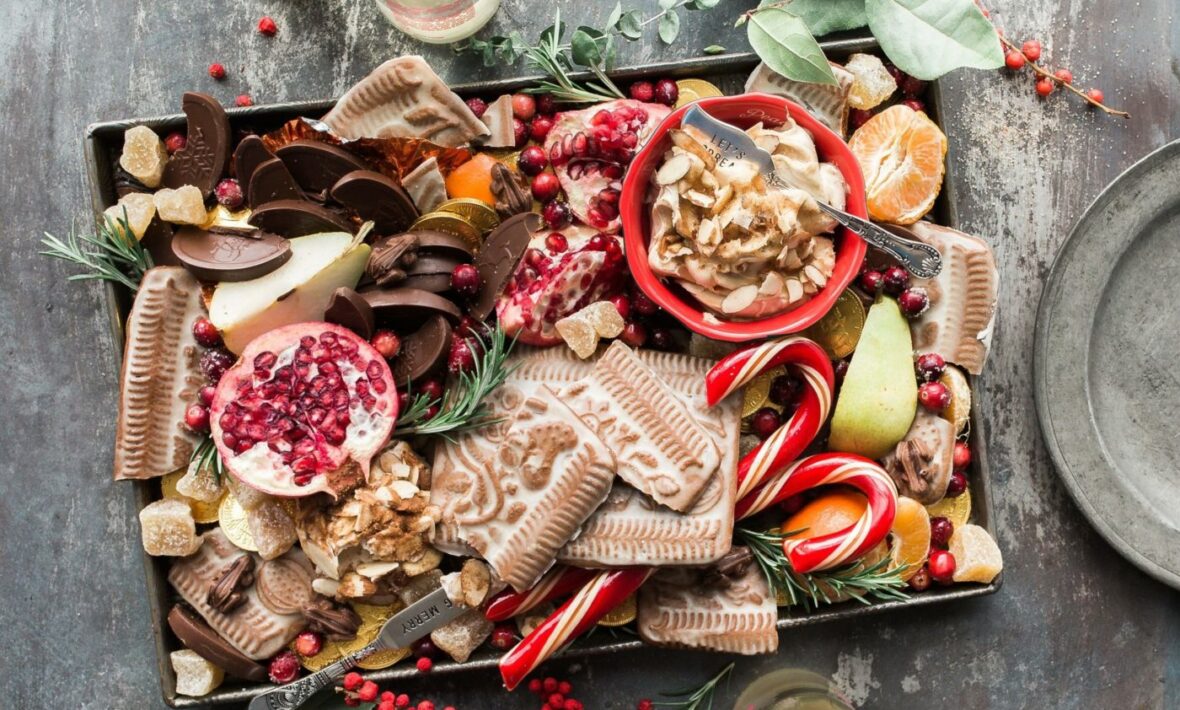 When it comes to Christmas, Germany goes groß. Twinkling lights, medieval towns, steaming mugs of mulled wine, this place is officially festive AF…and did I mention the food? 
From fondue and steaming potato dumplings to sumptuous stollen, German Christmas food is all about rich traditions and even richer flavours. Here are some of the December delicacies you need to taste to understand why this is one of the best places in the world to celebrate Christmas.
Mulled wine
Ahh mulled wine, AKA the unofficial fragrance of Christmas. If you haven't experienced it before, it's basically red wine mixed with a bunch of spices, including cinnamon, cloves and nutmeg, and heated to create a sweet, warming and supremely festive winter drink.
Though it originated in Rome all the way back in the 2nd century, mulled wine is now a mainstay of German Christmas markets. Here it's called Glühwein ("glowing, or smouldering wine" – the Germans like to be evocative), and it's a pretty big deal. In fact, at the Christmas markets of Alsace it's the only alcohol allowed to be served.
If little ones want to get in on the action, there's also the Kinderpunsch, with all the flavour but none of the alcohol. And if you want to really do this like the locals, there's the Feuerzangenbowle, in which a sugarloaf soaked in rum is set on fire and allowed to disintegrate into the wine. Dramatic.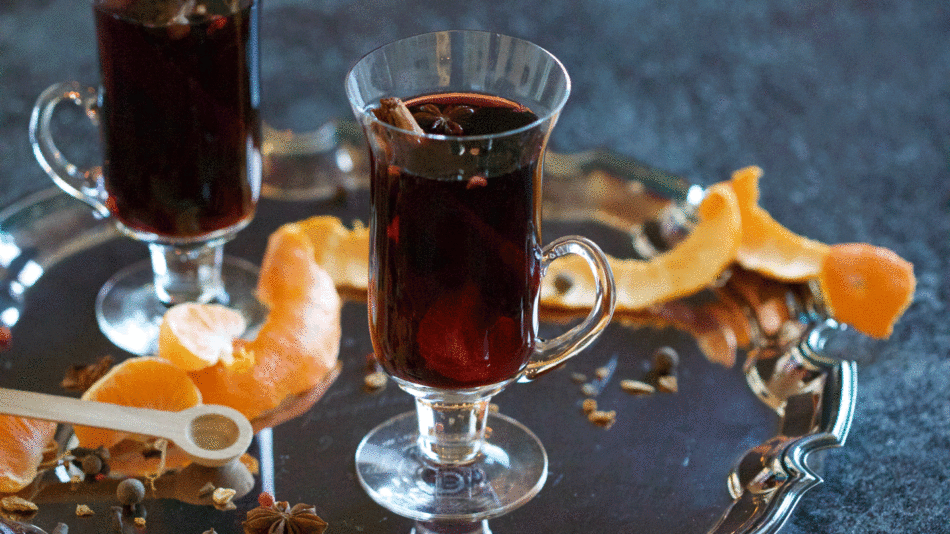 Image source:Gaby Dyson @ Unsplash
Fondue
I know what you're thinking, fondue is Swiss, right?  But one of the more recent Christmas Eve traditions in Germany is the festive fondue. And we're not just talking bread and cheese. This is Germany, which means mega amounts of meat.
Germany's festive meat fondue involves dipping cubes of raw meat into hot oils or broths until cooked, then dipping it into horseradish, garlic or dill sauce. Delicious. The best bit: one of these fondue feasts can last hours, a perfect way to spend Christmas Eve with loved ones.
Stollen
In Germany these sweet, nutty cakes stuffed with fruits are a hallmark of the holiday season. In fact, stollen is shaped with tapered ends and a ridge down the center, to symbolise Jesus in his swaddling clothes. Doesn't get more festive than that.
Incredibly, stollen has been around for nearly 700 years, and when you taste this quintissential German Christmas food you'll realise why it's stuck around for so long.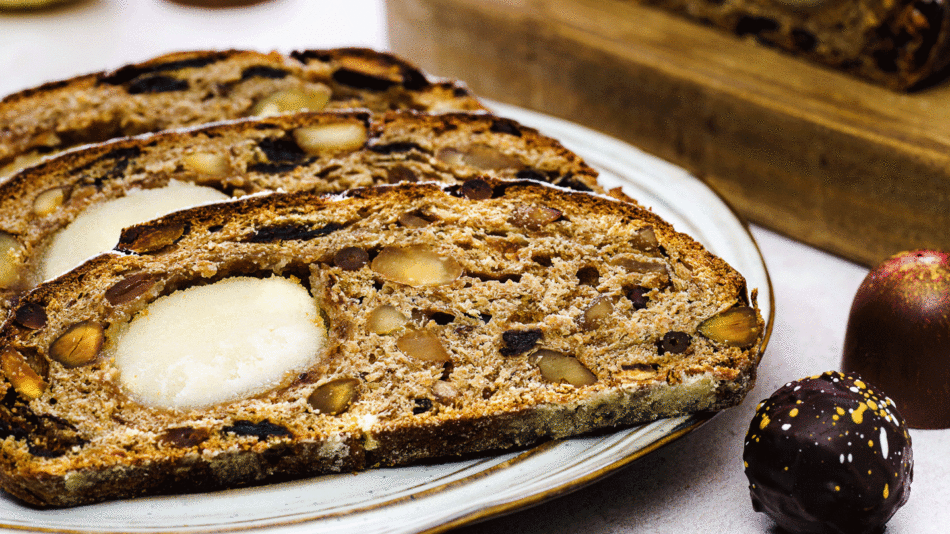 Image source:Sebastian Coman @ Unsplash
Pretzels
According to legends, pretzels were invented by an Italian monk as a reward to children who have recited their prayers correctly – deriving from 'pretiola' (little rewards). Cute right?
Since then, these delicious snacks have retained their religious significance, often eaten during lent when Christians were forbidden to eat dairy products. Sure, you can eat them as hard, baked, salty snacks. But at Christmas time in Germany? Much better indulge in ones made of delicious, gooey gingerbread with a chocolate coating. Now we're talking.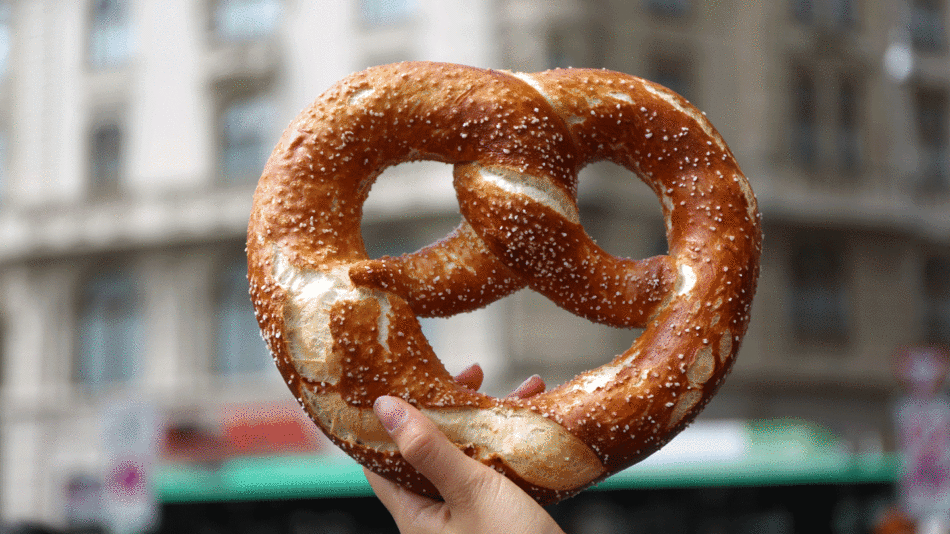 Image source:Pierre Gu @ Unplash
Bratwursts
In Germany, Christmas isn't Christmas without a fat frankfurter or brilliant bratwurst. And if you're looking for the best bratwurst in the world, you need to head to the iconic Nuremberg Market, where they sizzle on traditional open beech wood fires. (Don't worry, you visit there on our German Christmas Markets trip).
As with all German Christmas food, there are plenty of strange traditions surrounding the Nuremberg Bratwrust. According to one legend, they're made just the size of a finger so that inn-keepers could sell them through the keyholes of their tavern doors after hours.
One thing's for sure, these bangers form a crucial part of Nuremberg's cultural history. In fact, the European Union has awarded Nuremberg Bratwursts 'protected Geographical Indications.' That's one stately sausage.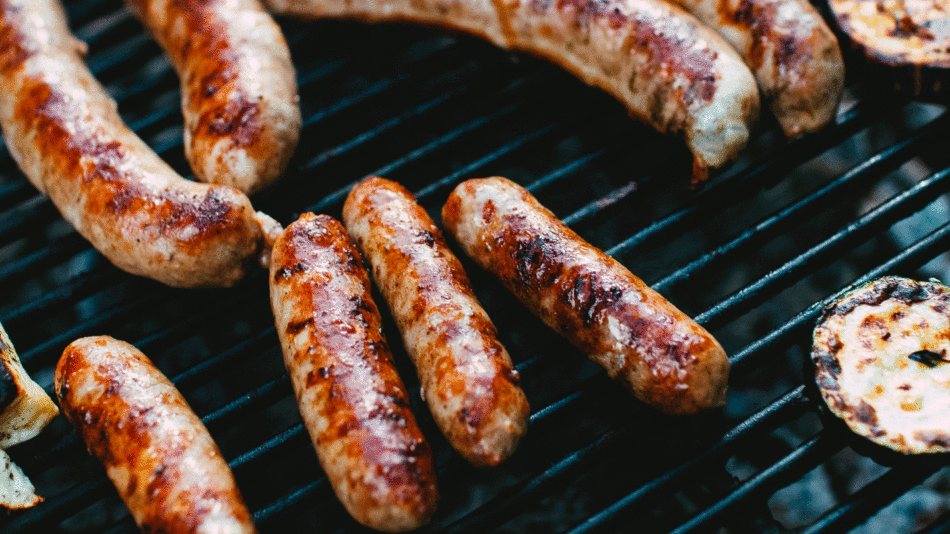 Image source:Markus Spiske @ Unsplash
Käsespätzle
Think macaroni cheese, but much, much better. These creamy dumpling noodles are topped with tonnes of melted cheese including cheddar and emmental, before being topped with fried onions. Hearty, warming, moreish, it's the perfect festive comfort food.
Ready to indulge in the ultimate festive feast ?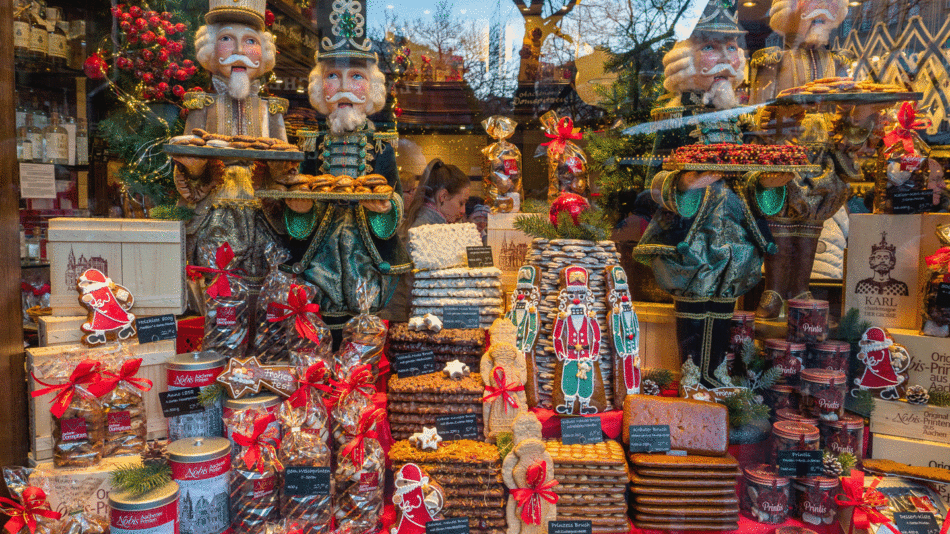 Image source:Alex Schimekke @ Unplash