Greek food guide: Everything you need to taste on your next trip
Share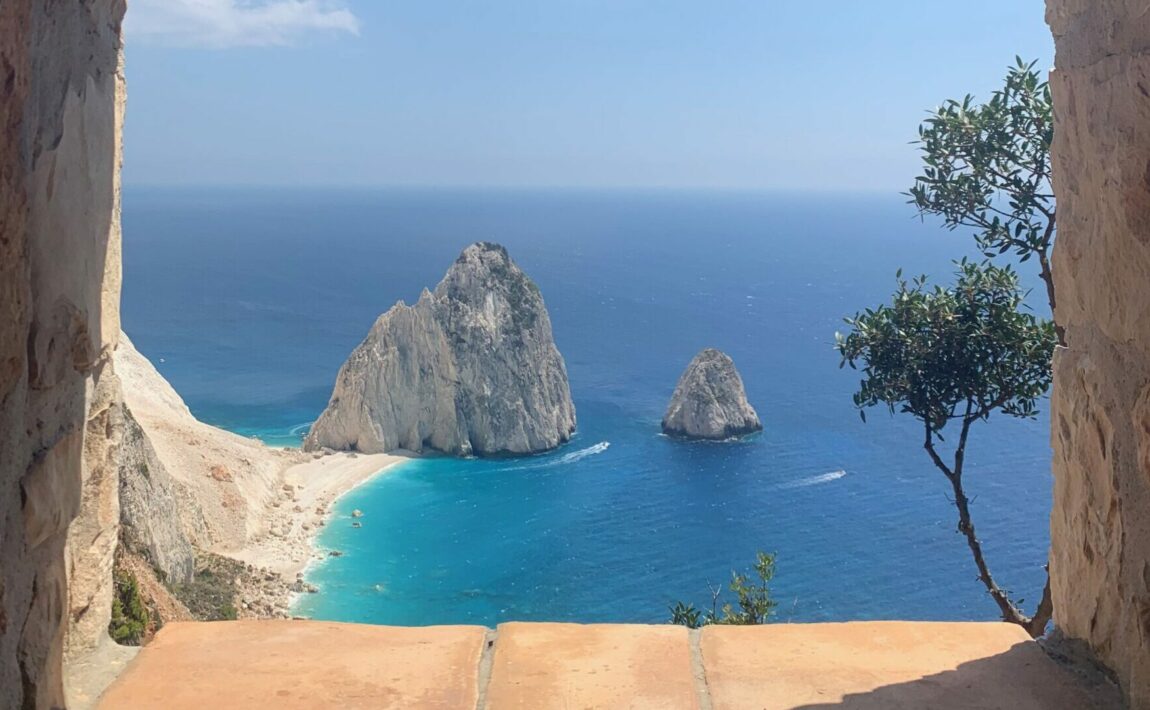 Looking for a Greek food guide? I lived in Greece for six summers and, unfortunately for my wallet, developed an unhealthy obsession with going out for dinner when I was there. For 2 years, I worked at a traditional restaurant on the beach where I was given a free meal every night after my shift. It's safe to say I worked my way through the entire menu and became a huge ambassador for Greek food.
The freshness of the veg, the simplicity of the seafood and the way that the meat is marinated just makes my mouth happy. But sometimes the menus can be confusing and a little overwhelming when all the dishes are new to you. Here is my guide so some of the most common dishes in Greece and why you absolutely have to try them.
Small plates/ appetizers
Tzatziki
No Greek food guide would be complete without this iconic yoghurt dip with cucumber and herbs. If you've ever had store-bought tzatziki at home, once you've tried the fresh Greek stuff you'll never go back. Chunky, creamy, garlicky and refreshing all at once, you will be smothering this on literally everything. It's usually served with pita bread, but is often added on the side of plenty of your fave Greek plates.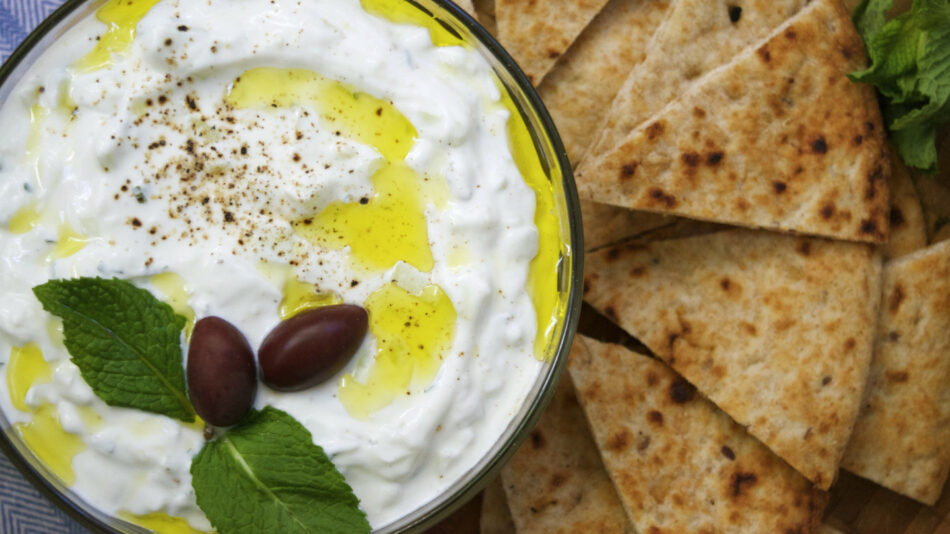 Saganaki
Saganaki is actually a variety of dishes that can be cooked in a small pan, but as your gracious Greek food guide, I can tell you that most of the time when this is on the menu they're talking about fried cheese. (If you are a cheeseaholic, this is the dish for you). Similar to halloumi, it will come out hot, crispy and firm, but still gooey in the middle.
Traditional pies
In restaurants they're normally served in little filo pastry parcels. The most popular are cheese pies (tiropita) and spinach pies (spanakopita). They also sell large versions of these at the bakery in various shapes and styles for around 2 euros. Perfect for a cheap lunch or a snack on the go!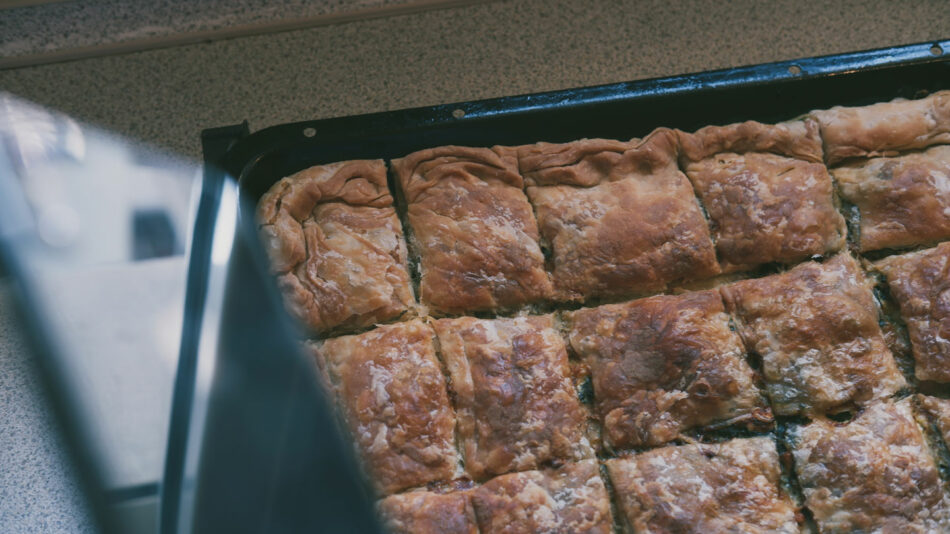 Image source:Leandros Papakarmezis @ Unsplash
Dolmades
Many tourists shy away from this one but dolmades, or stuffed vine leaves, are perfect for when you want a light and refreshing starter before a heavier meal. Herby rice is wrapped in leaves to make little parcels, kind of like Greek sushi. (Greek food guide top tip: I love squeezing lemon over them for that extra zing!).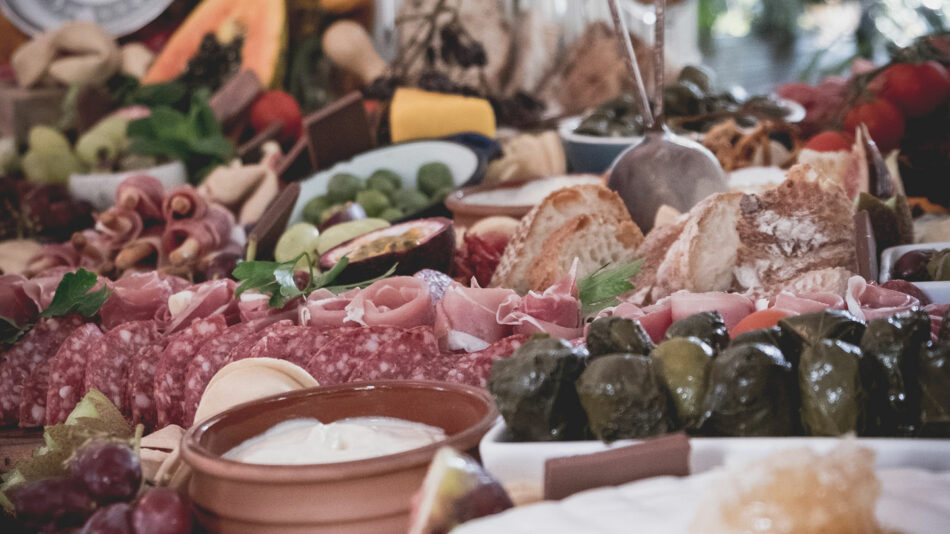 Image source:Dan Burton @ Unsplash
Hearty mains
Gyros
The holy grail of drunk food- get hooked on these and a night out in Greece will feel incomplete without one. Similar to a kebab, but the meat is layered not ground, and marinated with Mediterranean spices and lemon. This is then wrapped in a thick Greek pita bread with tzatziki, salad and chips. Perfect as a cheap snack from the takeaway. Or, if you order it in a restaurant, it will typically be more expensive but will be a huge portion, deconstructed on a plate. How could I create a Greek food guide without the perfect post-ouzo belly-filler? No trip to Greece would be complete without one.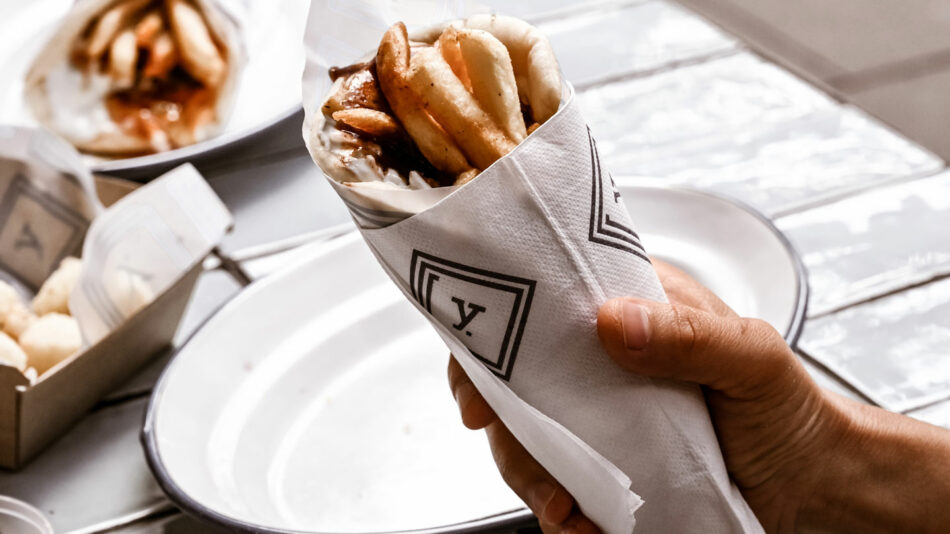 Souvlaki
Meat or fish, marinated Mediterranean style, then grilled on a skewer. When buying from a takeaway or grill house, they tend to be just meat, more salty and served in a pita or with chips and bread. When ordering in a restaurant, they are often on skewers, alternated with peppers and onion, and served with various sides.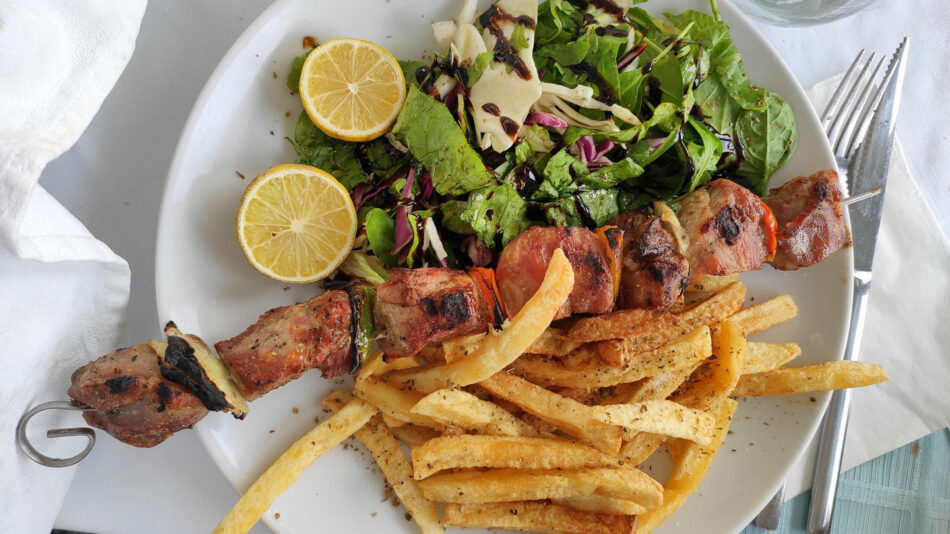 Image source:Prometheus design @ Unsplash
Stifado
A lesser spotted addition to your Greek food guide, this is a sweet and warming beef stew, cooked with red wine and loads of onion. Maybe not the plate to order if you are eating out with your holiday romance!
View this post on Instagram
Yemista
In most cases this will be one tomato and one pepper cut open at the top and stuffed with rice, herbs and other veggies. They are then covered in olive oil and baked until soft. Usually dismissed as the veggie option but always packed with flavour, unexpectedly delicious, and normally a cheaper item on the menu.
View this post on Instagram
Moussaka
Rich and comforting, moussaka is normally described as the Greeks' version of a lasagne. Eggplants and potatoes are layered with tomato sauce and lamb mince, then baked with a creamy topping. Perfect for when you need something extra filling and also a miraculous hangover cure!
View this post on Instagram
Pastitsio
Perhaps slightly closer to an Italian lasagne but a little less well known. A big layer of pasta tubes are topped with beef ragu and bechamel sauce. Another filling dish that will definitely deliver your pasta fix.
View this post on Instagram
Kleftiko
Like a Sunday dinner in a parcel, lamb is slow cooked in parchment or foil with veg, potatoes and feta.
View this post on Instagram