Need another reason to daydream about the Greek Islands?

Santiago de Hoyos is a Vancouver native with a passion for nature and photography. He hopes that whomever stumbles upon his photographs feels inspired to discover and develop their own relationship with the natural environment and more importantly, with themselves.

Let's all live vicariously through the gorgeous photos from his recent Greek Island Hopping experience…
Greece, despite its intermittent turmoil, continues to chug along as a breathtaking destination for world travellers. I was curious to see what effect the country's economy had on the tourism industry and the locals' way of life as well. What I witnessed was unsurprising; the aesthetic beauty of the islands remains unparalleled, fellow travellers were continuously oohing and ahhing with every experience, and the locals are living their typically warm and frenetic Mediterranean lifestyle. I had the absolute pleasure of doing a Greece tour with Contiki (and 30 or so fellow Contiki travellers) and I can't say enough about this unforgettable experience.
THE ISLANDS
Mykonos, Santorini, and Ios. You've probably heard about one or all of them. Each of the islands has it's own particular history, traditions, and beauty. Mykonos charmed me with it's stunning little ocean-side town, Santorini with it's sprawling cliffs, and Ios with it's swimming holes. They offer different experiences to travellers, yet they're all chapters in the same story that is Greece.
TIME TO EXPLORE
Travelling with Contiki gave me options; if I wanted to spend some time away from the group, I had all the freedom to do some exploring. One of my favourite days was spent in Mykonos: I stumbled onto a quiet little beach on a far corner of the island, swam with little schools of fish in the turquoise waters of the Mediterranean, and chatted with some miniature horses on the side of the highway (they were hungry and looking for a carrot or two). I tried to have a day or two like this on each of the islands – just chatting with strangers and immersing myself into the culture without reservations.
COMMUNITY
Being part of a Contiki tour gave me a first-hand account of how travelling with a group of strangers in a foreign country can foster an immediate sense of community. Within hours, most of the group had bonded over experiences, stories, and more than a few laughs. That foundation held strong throughout our travels; people were looking after each other and quickly forging friendships that will undoubtedly last a lifetime.
ATHENS
Don't forget to wander through Athens! While I was mostly looking forward to swimming through the Greek islands, the capital captivated me with its rich history, culture, and bustling streets.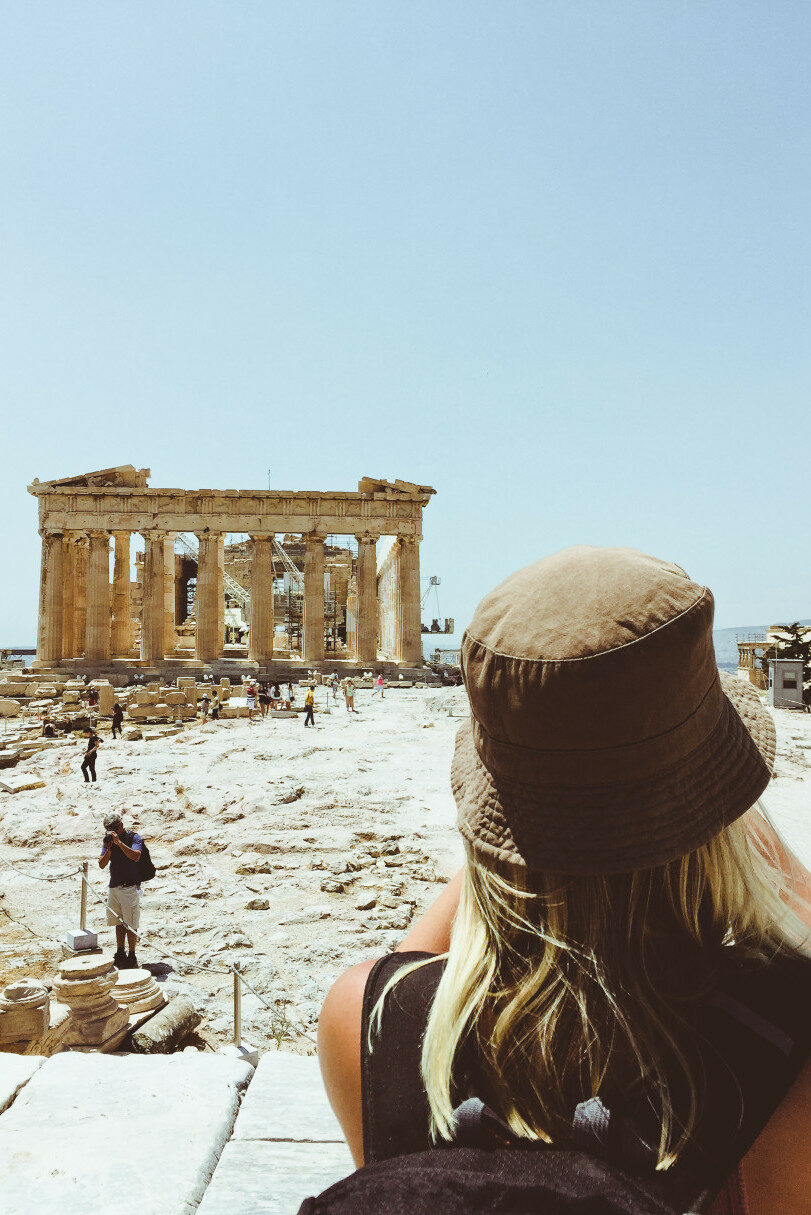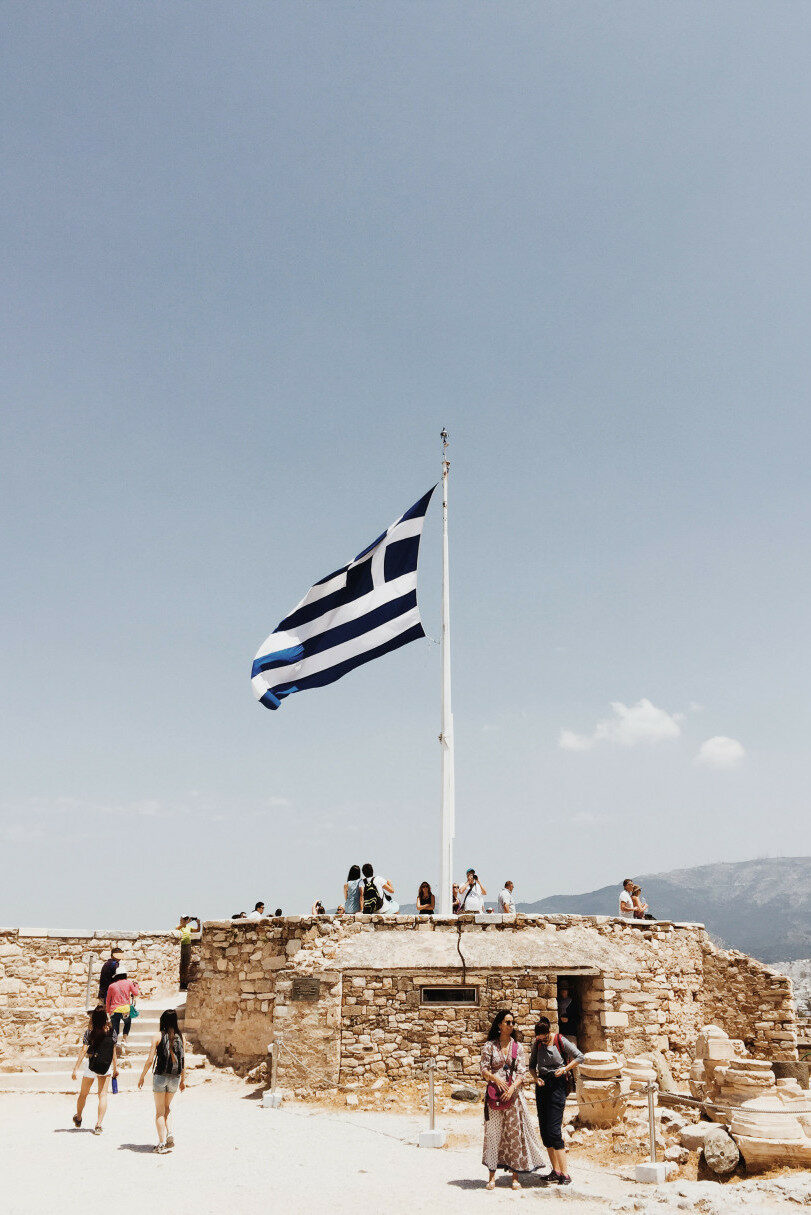 THE MEDITERRANEAN
I love the Mediterranean. The ocean, the landscapes, the culture, the food, and everything in between. It offers visitors a sensory experience that is impossible to replicate. Every time I go back, I feel at home again.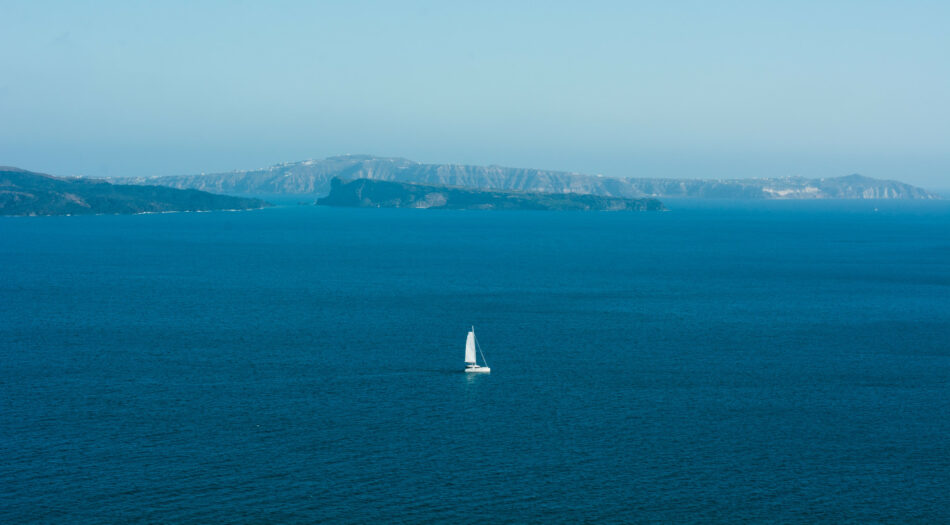 THE SIMPLE LIFE
Travelling is all about shedding the unnecessary baggage of daily life. Whether you're in it for the sights, sounds, or smells, exploring a foreign place with an open mind is just like using your eyes for the first time. None of the daily check-lists that you left at home matter any more and life slowly revolves around going back to the basics. Soak up every fleeting moment!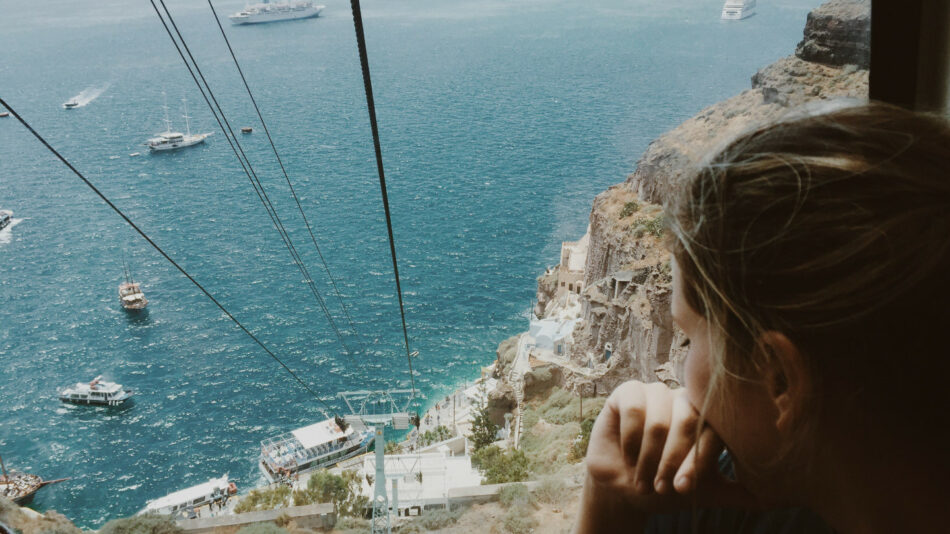 Follow Santiago at @santiagodehoyos on Instagram for all of his amazing photography adventures, and discover your very Greek Island Hopping adventure here.