Want to win a Contiki trip? This six-two community contributor winner is here to tell you how
Share
Meet Emma , a community contributor writer for six-two. Emma's creative writing skills led her to submitting her stories to six-two, including this one, '5 of the Biggest Reasons to Prioritise Travel While Your Young'.

What's so special about this article? Well, it saw Emma WINNING our six-two community competition – an always on competition that sees us picking a winner every three months, based on the best performing article over that period of time.
So what did she win? Oh you know, only a 14-day Contiki trip ANYWHERE in the world, plus return flights, all on us (Emma chose our Latin Icons trip as her winning prize) .
Want to get a slice of the action? We interviewed Emma to share her six-two story and inform, inspire and educate you guys on how you can follow in her footsteps…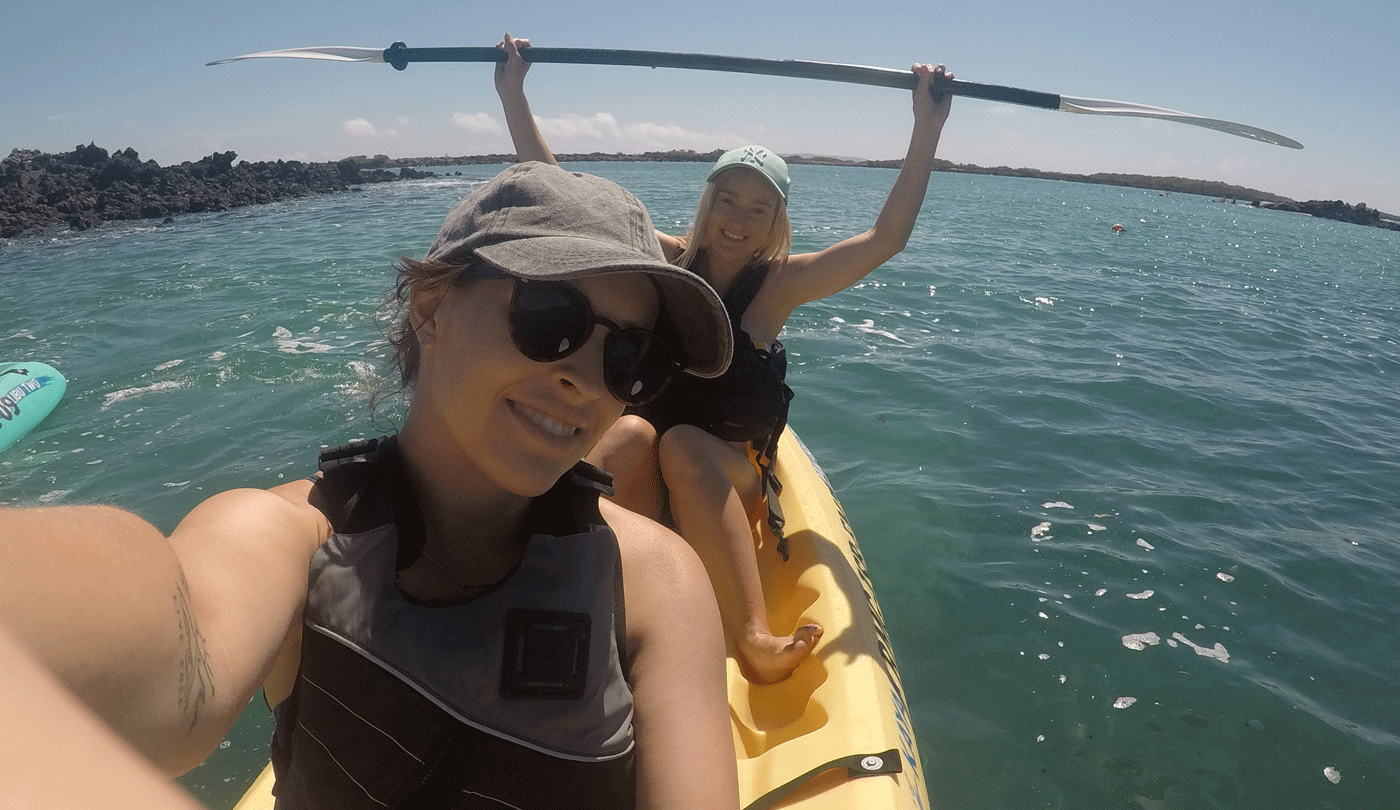 How did you hear about six-two's community contributor program?
I heard about the community contributor program after stalking the Contiki six-two website. I'm a regular reader of the Contiki editorial site and an avid writer, so when I saw they were looking for writing submissions, I couldn't wait to get creative and send in some of my favourite travel pieces.
What inspired your winning article?
My winning article was inspired by my friends and family. While many people in my life support my decision to travel as much as I can, some often wonder why I choose to be transient at a time they believe I should be settling down. In order to convey my reasoning without offending anyone, I penned this article, submitted it to Contiki on a whim and the rest is history!
Why do you think your article was so well received?
it's relatable to the Contiki audience. Leaving stability behind for overseas adventure can be terrifying to a young person. There's no certainty in transience, nor is there a guarantee of safety. But sometimes all it takes is a little push for someone to take the chance that could transform their lives. If my article helped one person to book the trip of their dreams or quit the job they hate to pursue happiness, that's all I can possibly hope for.
What writing tips would you share with others looking to submit an article?
My biggest tip for other writers would be to keep their work simple.
So, simplify that document, throw in some pictures and cut the clunky lines that aren't flowing. And if you've written a piece, edited it to death and are unsure whether to click 'submit', I beg you to press that button. Sharing writing is a vulnerable experience, but it is an extremely rewarding one. What do you have to lose?
How did you feel when you knew you'd won the competition?
Finding out I'd won was a surreal experience. I was in a shoe shop with my parents in New York City taking advantage of free Wi-Fi to check my emails. When I saw the subject line 'CONGRATULATIONS' my jaw dropped to the floor. I was crying and stumbling over my words to explain what had happened to my parents and by the end of the saga, we were all teary messes. Shop assistants looked very concerned.
It was an incredibly fulfilling experience I will never forget.
What trip did you choose and why?
The trip I chose was called Latin Icons. It began in Guayaquil, Ecuador and explored the Galápagos Islands, before heading to Peru to explore the Amazon Rainforest and the Sacred Valley of the Incas. All three key stops on the tour were destinations at the top of my bucket list. My Grandma was a passionate traveller who visited over forty countries and dozens of islands. Out of all the incredible places she saw and experiences she lived, her favourite island destination was the Galápagos and her favourite country, Peru. So, when I came across the Latin Icons trip, it felt like fate.
ALSO FROM EMMA: CONTIKI ENABLED ME TO TRAVCE MY GRAN'S FOOTSTEPS BACK TO PERU AND THE GALAPAGOS ISLANDS 
What was the stand out moment from your trip?
The standout moment from my trip was without a doubt, scaling the final stairs to the Machu Picchu sungate and getting my first glimpse of the ancient Incan city. After a long, hard day of trekking, the site absolutely blew me away.
RELATED: 5 VALUABLE TIPS TO PREPARE YOU FOR HIKING THE INCA TRAIL 
How do you think the trip changed you as a person?
The trip threw a lot of experiences my way and instead of avoiding the challenges as I may have in the past, I seized every possible opportunity. From trekking Machu Picchu, to eating local delicacies and sleeping in an open cabin in the Amazon, the trip was a whirlwind of personal growth. I hope to take these experiences and translate my travelling confidence into my everyday life.
Has Emma's story inspired you? If you're a budding content creator itching to travel, submit your content to us here, and you could be in with a chance of winning free travel with Contiki…